This Flower Crayons DIY Project is a fun craft to do this Spring. Print out the coloring page printable and throw the set into an Easter basket for a fun surprise!
This DIY Flower Crayons tutorial is a sponsored post written by me on behalf of Amazon's award-winning children's series Tumble Leaf. All opinions are my own, this post contains affiliate links.
Spring is officially here and that means all kinds of pretty Spring flowers are popping up, so why not bring some of that Springtime fun inside with these DIY Spring Flower Crayons?
What You'll Need
To make these DIY Spring Flower crayons you will need 1 silicone flower mold for baking and some crayons.
You can use new crayons or old crayons, if your house is anything like mine you have tons of old broken crayons lying around.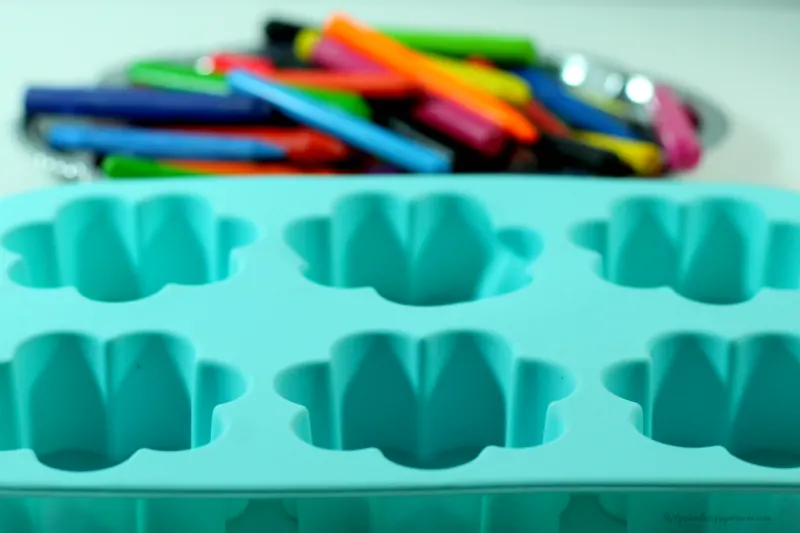 How to Make Flower Crayons
You will need to remove the paper from the crayons, I have found that the easiest way to do this is to use a sharp edge to cut a corner of the paper to start ripping the paper.
Once you have a good start the rest should just peel off although some brands seem to be harder to work with than others.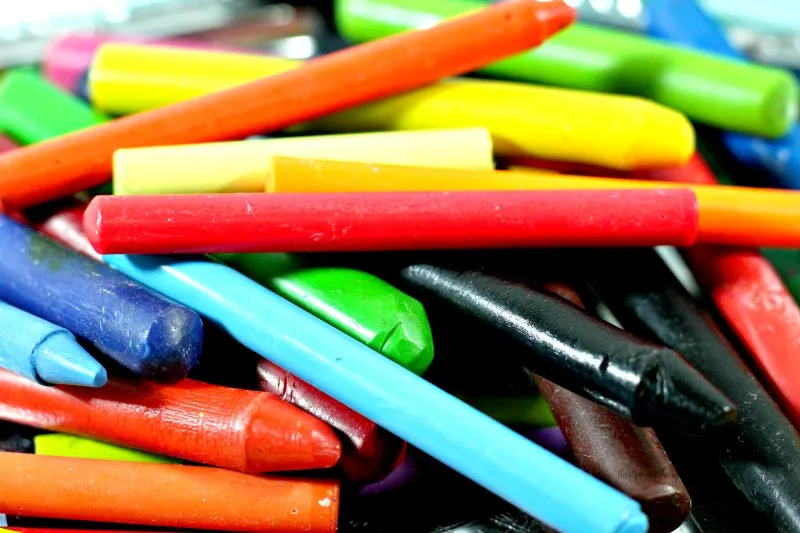 Preheat oven to 250 degrees and break all of the crayons into pieces that will fit into your flower molds. Add the crayon pieces to the mold.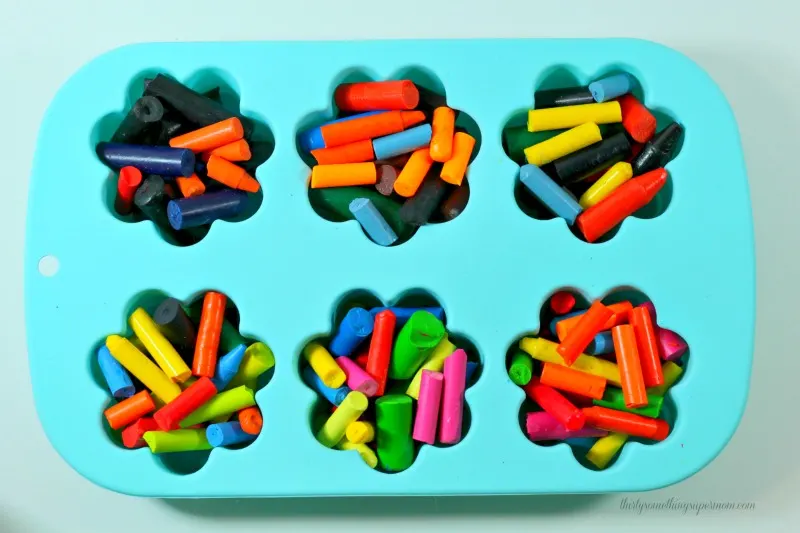 Bake for 20-25 minutes or until the crayons have melted. Remove from oven and allow to cool. Remove flower shaped crayons from the mold. Your crayons are ready to use!
Easter Egg Printable
Don't forget to print out your Easter printable, perfect for coloring in with your new flower crayons!
This is a perfect addition to any Easter basket or just a fun craft to do for or with the kids this Springtime. It is so much fun to do Spring crafts in the Spring and bring those colorful flowers inside!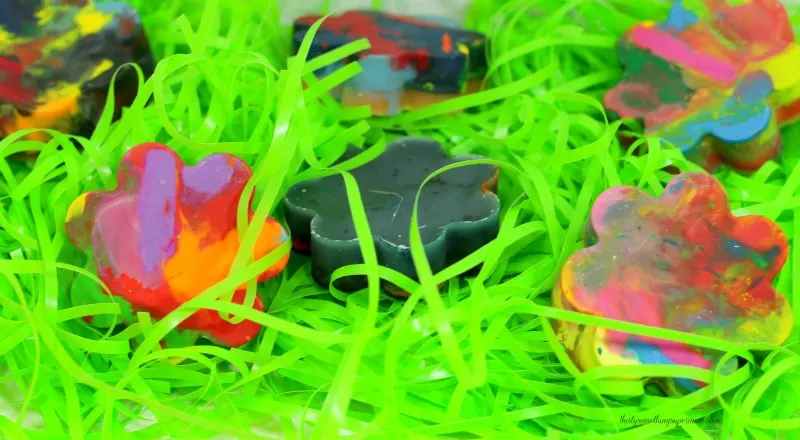 Looking for More Kid Crafts?
Kids will love learning how to make a sword and shield with this easy tutorial.