This post celebrating national men's health month contains affiliate links which means that if you make a purchase after clicking a link, I will receive a small portion of the sale at no additional cost to you. Thank you to Superior Source Vitamins for the sponsorship and for providing me with products to facilitate this post.
When thinking about getting into shape and taking good care of ourselves, we often focus on diet and exercise. We focus on working out as hard as we can and limiting the number of unhealthy foods we take in. With this type of mentality, it can be easy to overlook a very important aspect of improving a health routine.
Improving Your Health Routine
Getting in good shape and watching what we eat is an important part of improving our health. That part is pretty obvious to most of us but it doesn't end there.
There are other important steps that we should be taking in order to live our healthiest life. Staying active and eating right is important but taking vitamins is also an essential part of a healthy lifestyle.
It can be easy to come up with different excuses to sabotage a new routine. The most common one I hear when it comes to vitamins is that they are hard to swallow or too big. Luckily, that is no longer a problem.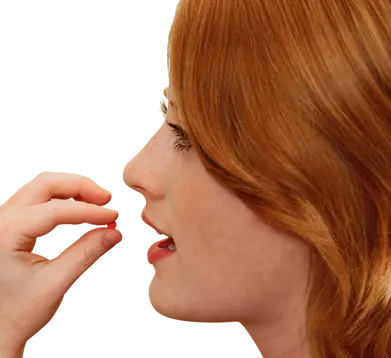 Easy to Take Vitamins
Thanks to Superior Source Vitamins, vitamins have never been easier to take.
SuperiorSource Vitamins areMicroLingual®–"Under the Tongue Technology" tablets work fast and are quickly absorbed into the body, dissolving in seconds–NO pills to swallow!
Supplements that are swallowed lose as much as 50% of the potency in the high acid environment of the stomach–but NOT Superior SourceVitamins!

Benefits of Superior Source Vitamins
No pills to swallow–large or small
Non-GMO, Gluten-FREE, Sugar-FREE
90% smaller than regular vitamins
No chemical binders, No excessive fillers
Preservative FREE, Dye FREE
No water necessary
No coatings, No additives
No magnesium stearate or silica
Dissolves under the tongue for quicker and maximum absorption
Clean and pure–the way nature intended!
Vitamin D3 Extra Strength 5,000 IU
Vitamin D works in conjunction with calcium to promote the development and maintenance of strong bones and teeth.*
I always take vitamin D, no matter what type of diet I am on or which multivitamin I am taking, I always take extra vitamin D. This is an essential part of my health routine and I suggest picking this one up if you haven't added it to your routine yet.
Coenzyme B Complex
Coenzyme B Complex provides the nutrients that support energy production and optimal health. Folate promotes the production and maintenance of new cells and supports nervous system health and energy metabolism. The combination of Vitamin B 12, Vitamin B-6, and Folic Acid works synergistically to support healthy heart function and provide essential nutrients for the cardiovascular system.*
Heart troubles run in my family so I am doing everything I can to prevent problems for myself in the future. This product gives me the extra boost I need to make sure that my cardiovascular system is running smoothly.
Testeral Just Men
Testeral by Superior Source contains a proprietary blend of herbs formulated to support healthy testosterone levels. A critical male hormone, testosterone helps maintain muscle strength, boosts libido, and supports overall wellness in men.*
Since we are celebrating National Men's Health Month, this is the perfect time to try out a product made just for men's health!
Vitamin A
Vitamin A is a group of compounds that support eye health and the maintenance of healthy skin, teeth, and surface linings for the respiratory, urinary, and intestinal tracts. Vitamin A also plays a vital role in the promotion of immune system health.*
I love that this product helps me to boost my immune system!
KETO Collagen
Collagen is the most abundant substance in the body and helps give structure to our hair, skin, nails, bones, ligaments, and tendons. When we get older, the production of collagen begins to slow down. Supplementing with collagen peptides (or hydrolyzed collagen) may help with the body's need for these building blocks.*
This is my favorite KETO supplement, it tastes so good and is packed with benefits that help me reach my goals.
Multi-Vitamin
One Daily Value Multi-Vitamin contains 100% of 11 vitamins and nutrients your body needs for optimal health, including B vitamins for energy metabolism as well as Vitamin C and A for antioxidant protection and immune support.
**These statements have not been evaluated by the FDA. These products are not intended to diagnose, treat, cure or prevent any disease.