The following Tips for Planning a Road Trip to Rocky Mountain National Park are brought to you through a partnership with Kia. All opinions are my own.
One of my favorite things to do with my family is to take road trips. With so many things going on in our daily lives, we never get to just sit, relax, and enjoy time together. So a road trip is the perfect way to get my family all in one place and give us an opportunity to relax while we take in some new sights.
I decided to plan a road trip to Colorado and wanted to include as many fun places to visit for the whole family on our road trip so we could enjoy some quality family time together.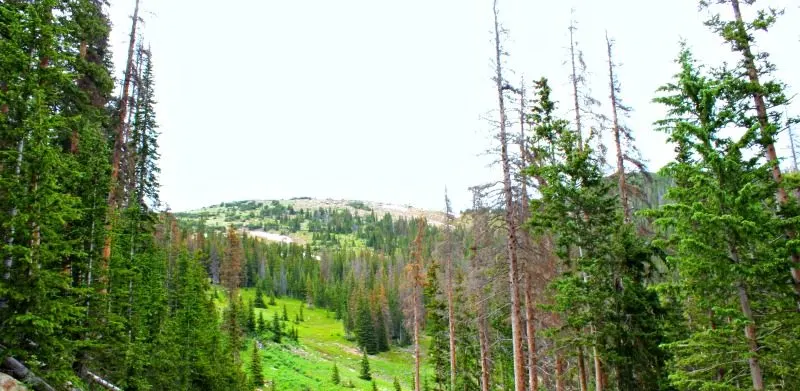 We were lucky enough to drive the new 2017 Kia Sorento SX Limited AWD to Rocky Mountain National Park for our family road trip and I am so excited to tell you about all of the features it has as well as the sights we took in while visiting Colorado!
The first thing that was obvious about this car was how much space is available for my family as well as all of the luggage we brought on our road trip. I am one of those people who just can't travel light, I am always worried I will forget something, so I pack everything.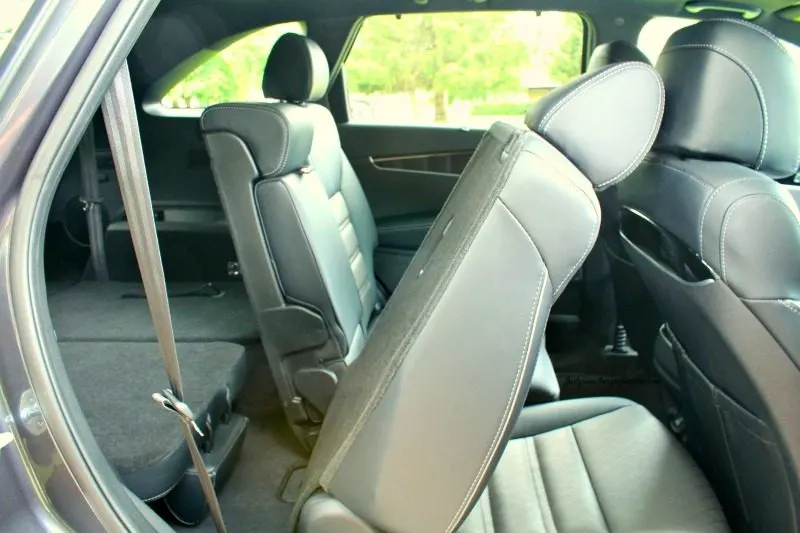 I like having the ability to choose between the third row seat or more trunk space with just a quick adjustment.
We used the extra trunk space because on our trip to Rocky Mountain National Park we made sure we packed a little bit of everything.
Thanks to the compartments like the one inside the middle console, I was able to actually find things I needed like my wallet and sunglasses.
It's nice that even though we used more space for our bags, we still had plenty of space for my whole family on this road trip. My daughter had so much room in the back she was able to take a couple of naps throughout the trip.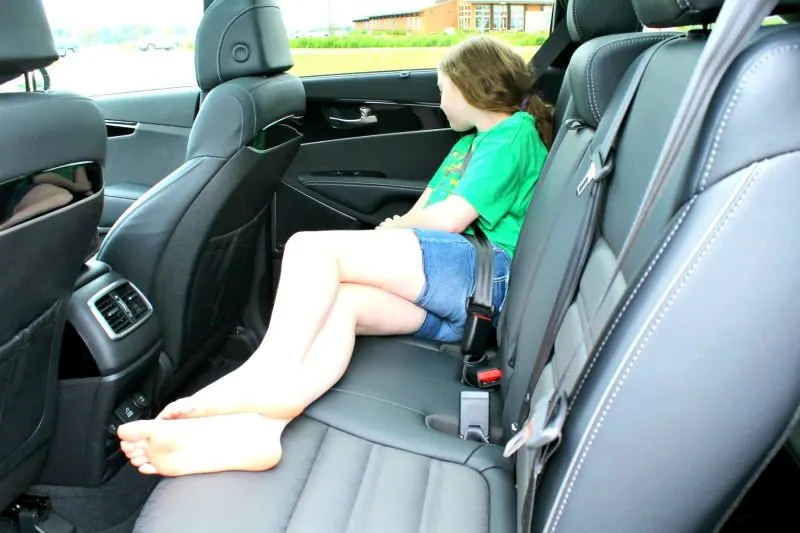 There are a couple of unflattering sleeping photos that I will spare her from showing but I will paint a quick mental picture, her mouth was open and she may have drooled a little bit, she gets that from me.
I find it pretty amazing that she was able to get so comfortable in the Kia Sorento that she was able to get into such a deep sleep while traveling.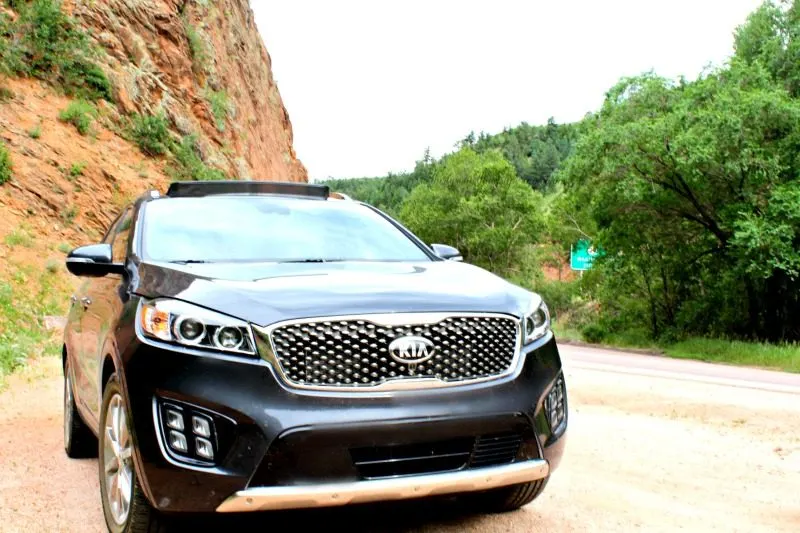 I am not even exaggerating when I say that this was the smoothest ride I have ever taken.
There are so many options in the Kia Sorento like the driving assistance for when you are passing cars on the highway. If they are close on either side of the vehicle you can set up your Kia to alert you with a beeping sound, this is also an option when parking or backing up.
Another really cool feature is the cameras on the Kia Sorento. You can choose which angles work best for you and the mirrors will even automatically tilt towards the ground when you put the car in reverse!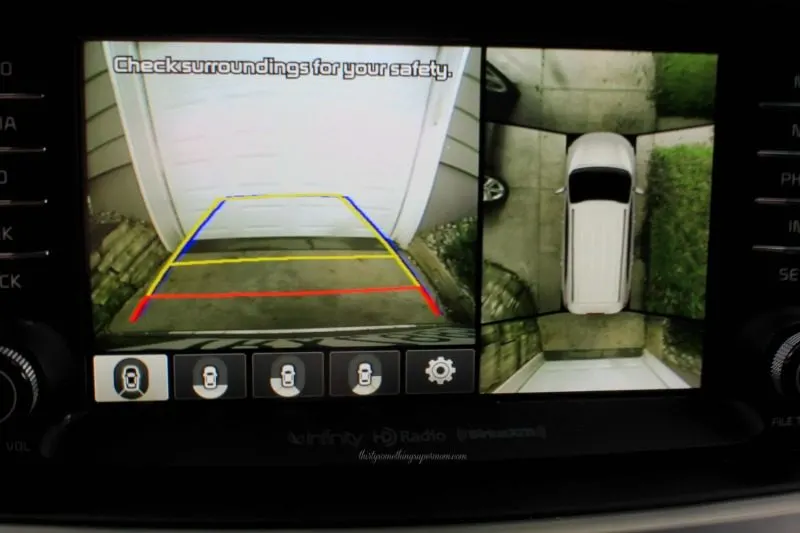 I love having safety features like this in the car my family takes road trips in, safety is the most important thing when traveling this far away from home.
My husband even made a comment about how well the car handled the crazy curves we encountered on the way to Rocky Mountain National Park. He is a truck driver who is often critical of anything that doesn't resemble a monster truck so this was quite a compliment for the Kia Sorento, he really enjoyed driving it.
Plus he is over 6 feet tall so the fact that he had plenty of leg room in the Sorento was a big bonus and he enjoyed being able to take advantage of the many adjustments you can easily make to the seating position including heated as well as air condition controls.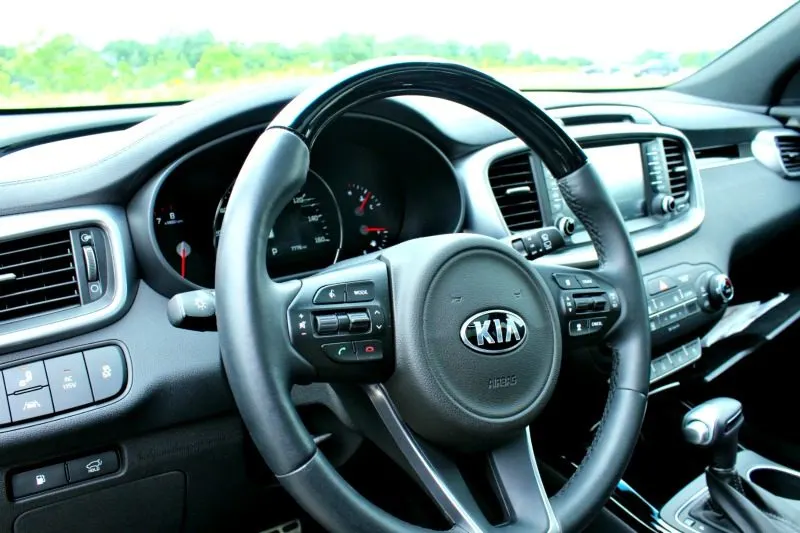 Despite the rough terrain we encountered throughout our road trip, the Kia Sorento handled it amazingly.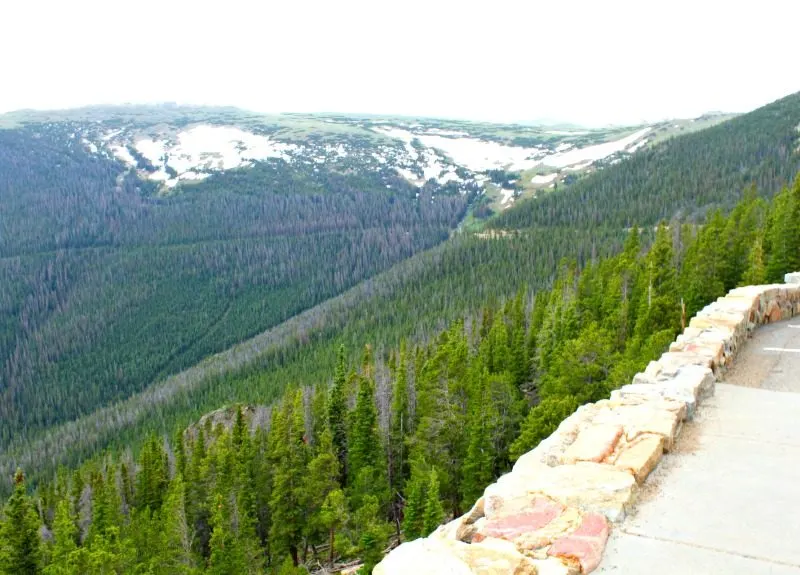 Now that I have experienced Rocky Mountain National Park for myself I feel like I can offer some tips to other first time travelers.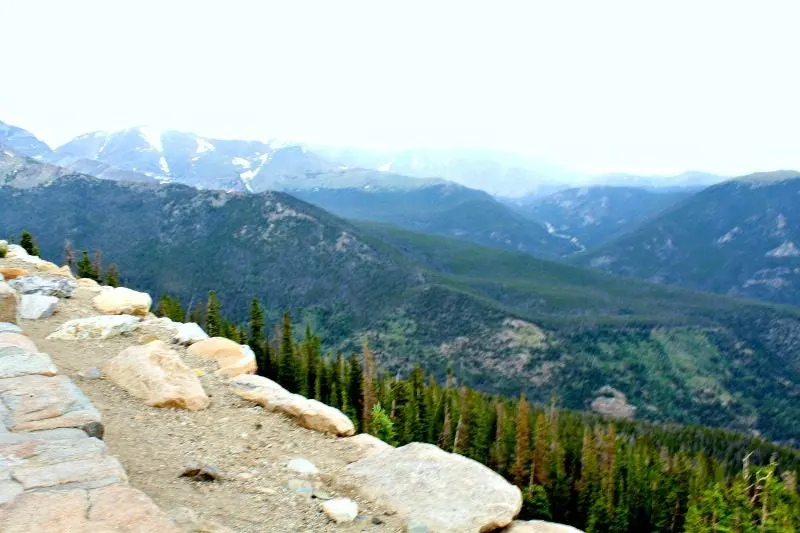 These tips could even apply to families who have made a road trip to Rocky Mountain National Park in past because it is always helpful to see things from a different perspective.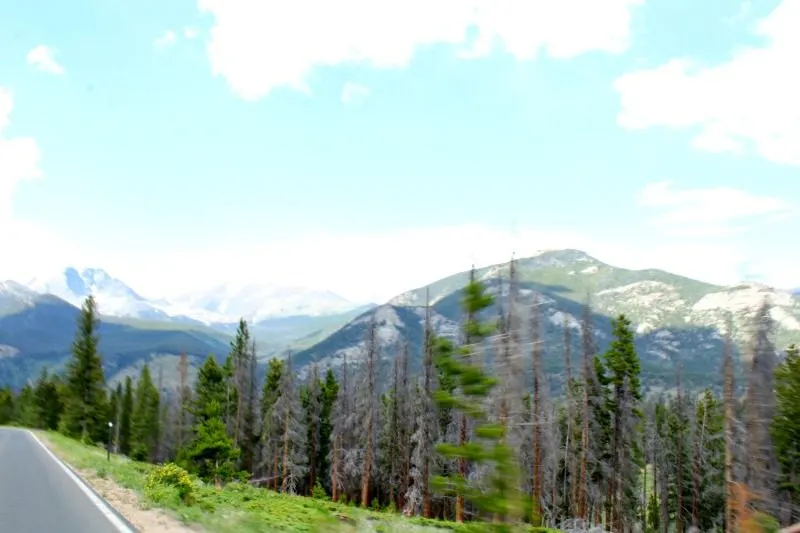 Tips for Family Road Trips to Rocky Mountain National Park
Bring binoculars to spot wildlife that may be out of your line of vision, the mountains are great at providing a cover for the animals and they can be tough to spot in the distance.
Print out or view the brochure of Rocky Mountain National Park online before arriving in case the park is crowded, this will help you plan your day ahead of time so you don't miss anything!
Pack clothing for all types of weather, there are spots in the park that warn you about sudden weather changes and they are not kidding, it can get pretty Wintery even in the hottest days of the Summer when you are increasing elevation.
Bring a cooler full of drinks and food because if you are visiting during the busy season it may be hard to get in and out of the park due to traffic in the area. This will allow you to spend the maximum amount of time in the park rather than fighting traffic on the outside.
Have your camera ready before you even enter the park! There are so many pretty creeks, mountain views, and wildlife just outside of the park so be sure to have your camera ready before even arrive at Rocky Mountain National Park.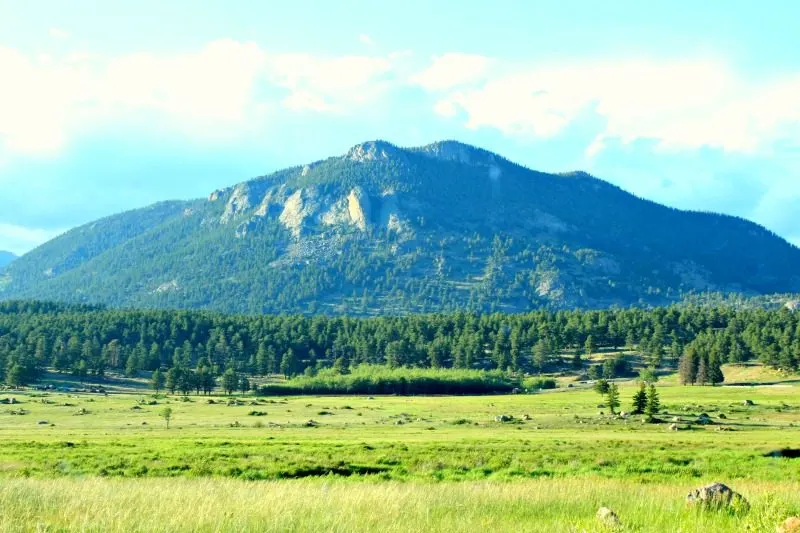 Thankfully I remembered to keep my camera out for the cool sights that we stumbled upon before even entering the park like this beautiful buck in velvet that we spotted just outside of the park.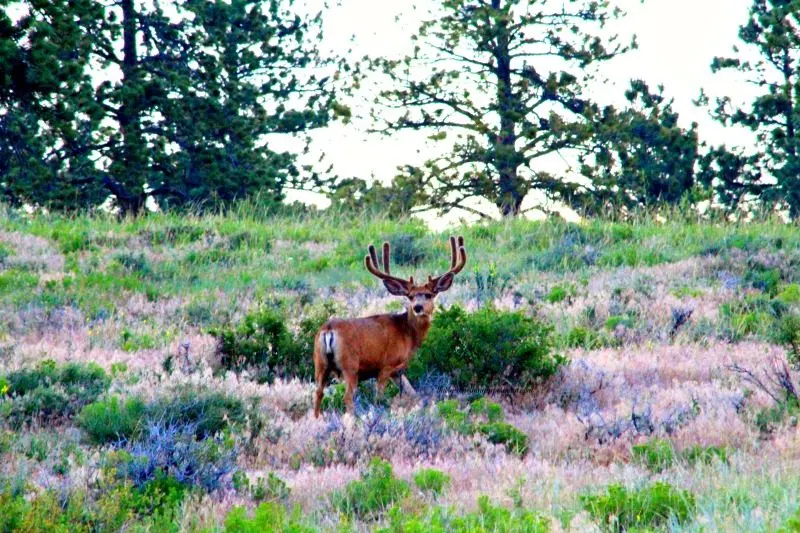 We were really exited to stumble upon this buck and it seemed like he was happy to see us as well since he posed for the picture so perfectly.
Another sight we were happy to take in just outside of Rocky Mountain National Park was The Big Thompson River.
I wish I could bring the sound of this river rushing by home with me because I could definitely get some good sleep with that background noise.
The whole drive in from Estes Park allowed us to get beautiful views of this river from almost every angle we could imagine.
We definitely had the perfect car for this trip because the Kia Sorento allowed us to see much more through the panoramic sunroof!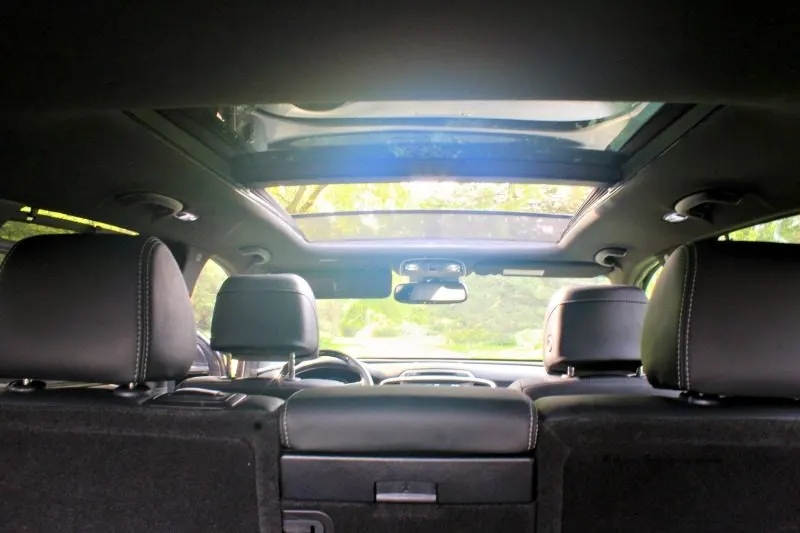 Seriously, this thing goes from one end of the roof to the other, I don't even have windows this big inside my home!
Looking at the stars through the sunroof gives you an unbeatable view and the breeze coming through is the perfect amount of fresh Rocky Mountain air.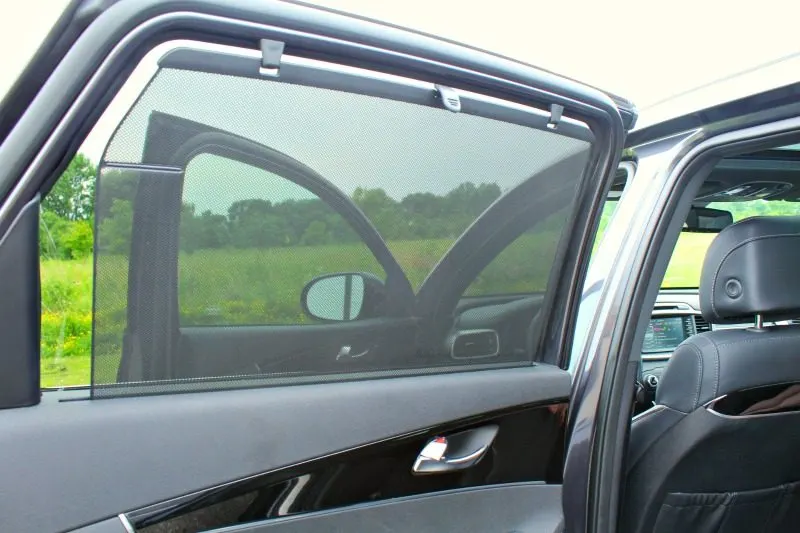 When you want to block out some of that sunlight you can pull up the sun shades that clip to the top of the back windows and keep the kids in the back from getting too much light without having to use those suction cup shades that still haunt my dreams from when my daughter was little.
Every car should come with this, I can't imagine why they don't, but I think they may just start now that Kia is offering this neat feature.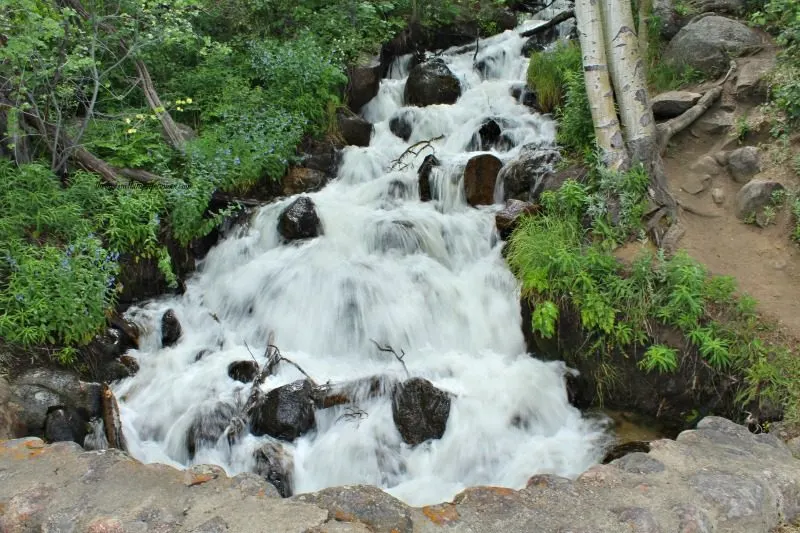 There are so many breathtaking views to take in at Rocky Mountain National Park that it can be hard to choose your favorite but I must say this waterfall is a clear contender for my top sight to see.
I loved being able to see the snow melting from the mountain tops and pouring down the mountain.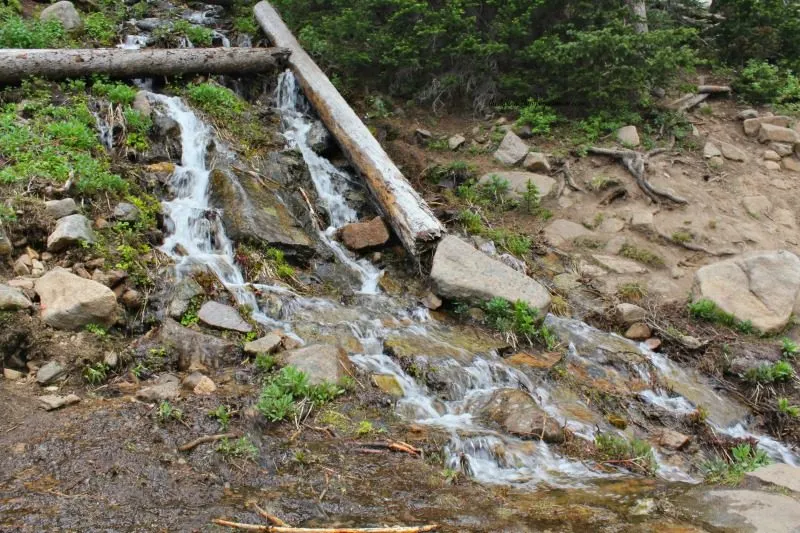 There are many points of attraction throughout the park so it is best to plan a couple of days out there to be able to see as much as possible during your trip.
I feel like I could have spent a whole week just inside of the park and although I was sad to see our day there end, I was excited to see this beautiful sunset while we were visiting.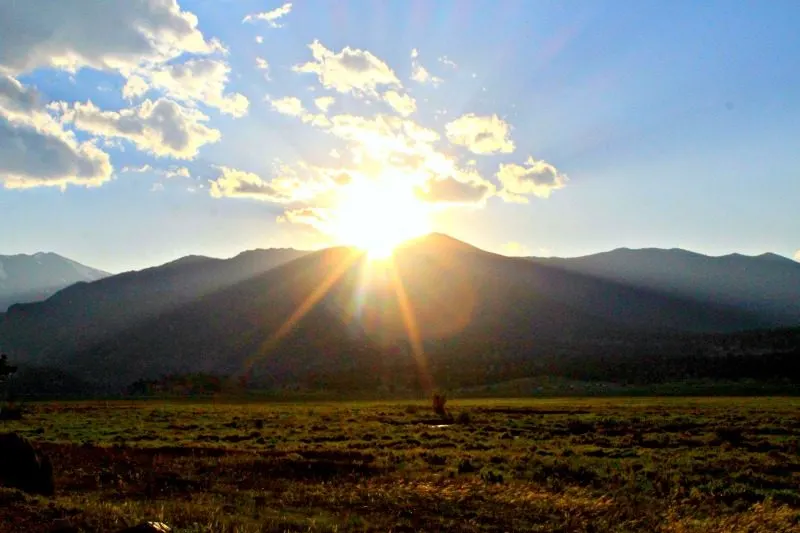 There were so many beautiful sights to see in and around Rocky Mountain National Park and I would recommend taking your next family road trip there in the new Kia Sorento.
Don't forget to pin this post for later so you can make the most of your trip to Rocky Mountain National Park. Click the following links to find out more about planning your trip to Rocky Mountain National Park and learn more about what Kia has to offer your family by clicking here.