This post sharing what vacuum attachments are for contains affiliate links which means that if you make a purchase after clicking a link, I will receive a small portion of the sale at no additional cost to you.
I have had many different vacuums throughout my life, all of them claiming to be the most versatile and most technologically advanced.
Each and every one of them claims that they are ultra-light and will pick up even the most stuck-on particles – no matter what type of floor you are trying to clean.
All of them came with so many attachments and I have always wondered…
What are all of those Vacuum Attachments for?
There are so many different things to clean in a home and yet it always seemed like every vacuum I picked up, came with too many attachments.
I didn't know what most of them were there for and never even tried some of them out before I got rid of the vacuum.
So in order to get my home as clean as possible and make the most of each attachment, I decided to try them all out.
I experimented on many different surfaces in my home to see which attachment does the best job and what the best possible way to use each vacuum attachment would be.
I knew there were areas in my home that were not getting the deep clean they probably needed but I wasn't quite sure how to tackle those jobs until I figured out how to implement the many vacuum attachments.
Every vacuum seems to come with different attachments and I really don't know what they are actually called so I am going to do what I do with people I meet, give each one a nickname.
Cleaning Ideas for Vacuum Attachments
The Flat Ended Squeegie Vacuum Attachment
This one is best for vacuuming curtains and other fabrics that you don't want to suck into the main base of the vacuum.
It is quite challenging to vacuum curtains and almost always ends in a battle of tug of war but when I use this attachment, it makes cleaning the curtains easy.
When trying this attachment out, I found it was also great for getting built-up dust off of wooden blinds.
The shape of this vacuum attachment made this job easy as it lined up perfectly with the wide slats on my blinds.
The Rectangle Hair Brush Vacuum Attachment
I love the bristles on this one, they are perfect for fitting into spaces that the rest of the attachments could never get into.
The bristles slide in between vents so easily that I am able to get the caked-on dust out of there, finally!
This vacuum attachment is useful for removing dog hair from furniture as well as fabrics like throw blankets or pillows.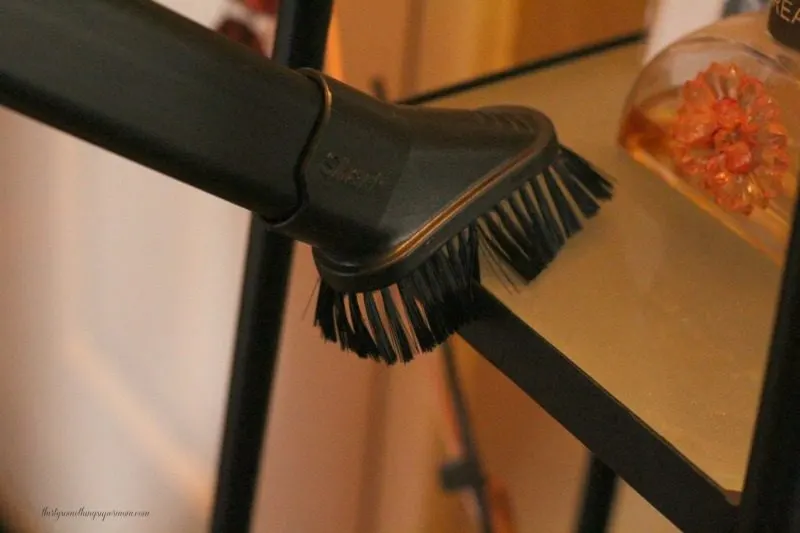 The Verticle Hairbrush Vacuum Attachment
This attachment is much like the rectangle hairbrush but it allows you to clean in spaces that are as oddly shaped as it is like small shelves and woodwork.
Use this vacuum attachment in smaller areas that you can't get into with the bigger attachments like in between couch cushions or other tight areas that collect dust.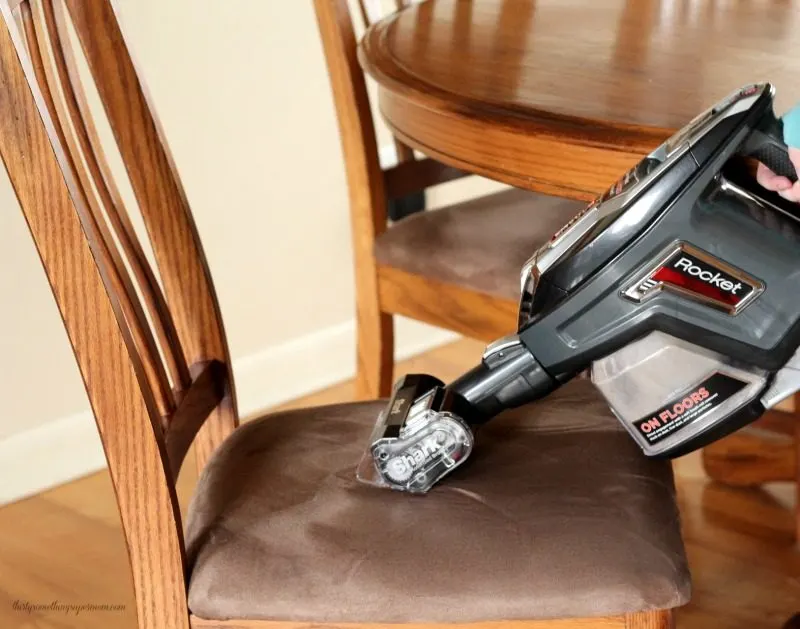 The Motorized Brush Vacuum Attachment
This one is pretty amazing and is probably the most useful vacuum attachment I have ever come across.
It allows you to clean upholstery that even has caked on dog hair, trust me I put it to the test!
It is the perfect attachment for carpeted stairs and furniture that you reluctantly share with your hairy pets.
Being able to lift the canister off of the base of the vacuum allows you to reach high places with ease.
This feature makes giving all of your furniture a deep clean every few months, depending on the amount of pet hair your home is plagued by, much easier.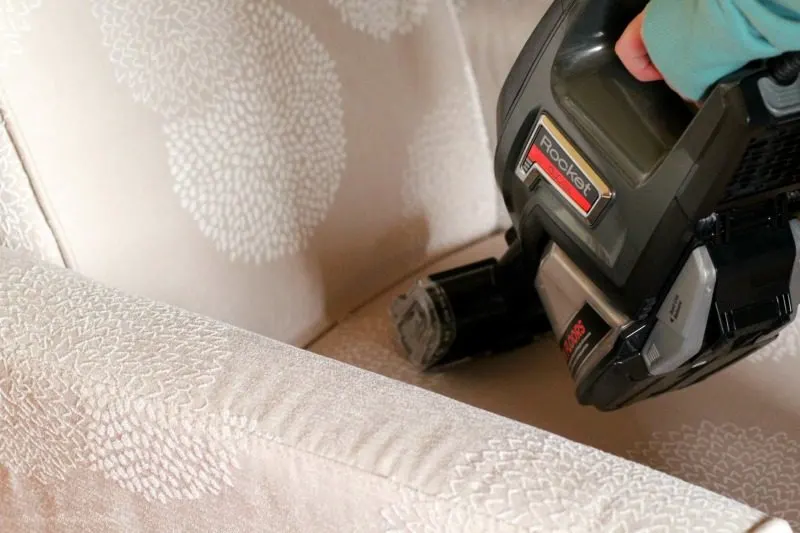 There are so many different things you can do with all of these attachments, they really make cleaning easier and tough jobs much faster to get done.
One of the ways to cut cleaning time in half and take advantage of the many uses of your vacuum attachments is to try out new ways to use each vacuum attachment.
More Ways to Use Vacuum Attachments
Try using the vacuum attachments in more unconventional ways and you may be able to cut your cleaning time in half, try tackling some of these projects using your vacuum attachments.
Furniture
Curtains
Crown Molding
Trim
Cabinet Tops
Fan Blades
Woodwork
Bookcases
Stairs
Vents
Screens
Car
Mattress
Blinds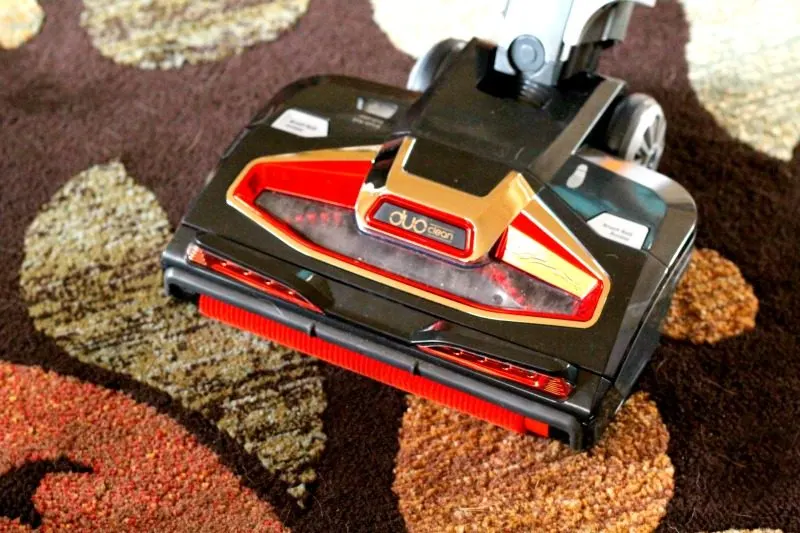 What is the Best Vacuum?
That is a tough question to answer for me because as the old saying goes, it is important to have the right tool for the job.
When it comes to vacuum attachments, the Shark Rocket Complete with DuoClean Technology makes every job easier.
I absolutely love the motorized brush attachment and would highly recommend this vacuum for a whole house clean.
It is so lightweight my daughter is able to push it around with ease.
It reminds me of a self-propelled lawn mower because it practically pushes itself through my home.
It's nice when you are able to enlist the help of your kids to clean up around the house.
It teaches them responsibility and it is nice to have some help once in a while.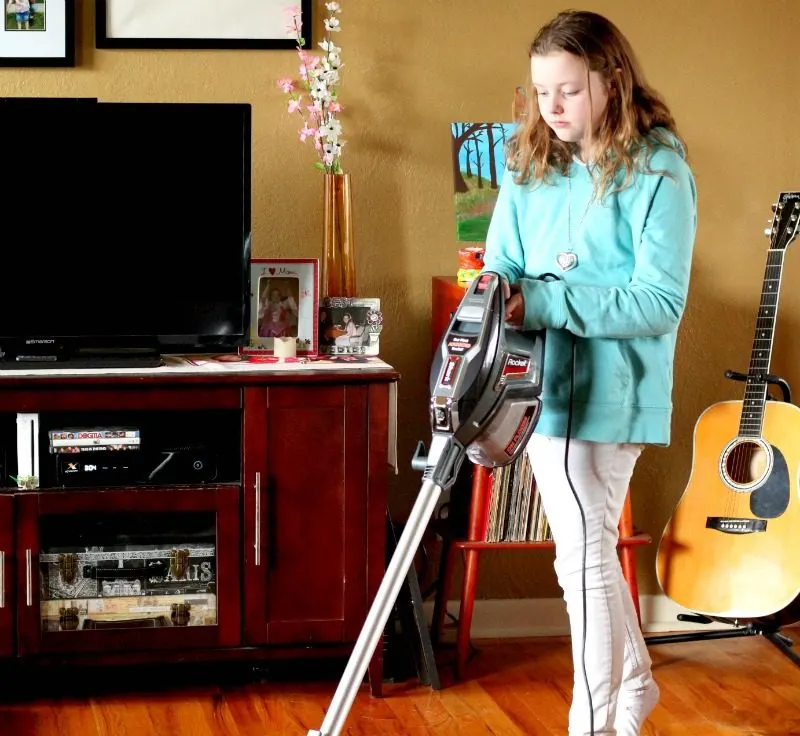 When I am cleaning all of the floors in my home, the hardwood, the carpeting, the tile, and the area rugs, I usually grab my Dyson Animal Complete Vacuum.
It is so easy to take apart and clean out when I pick up hair, which I do often.
Plus, it is about 8 years old and still packs the same amount of power that it always had, so it is worth keeping around for those big jobs.
It comes with its own vacuum attachments too but I find that the attachments just don't deliver the cleaning power I need when cleaning the whole house.
Both vacuums are great, but they each have their perks and when cleaning the whole house, I use the Shark.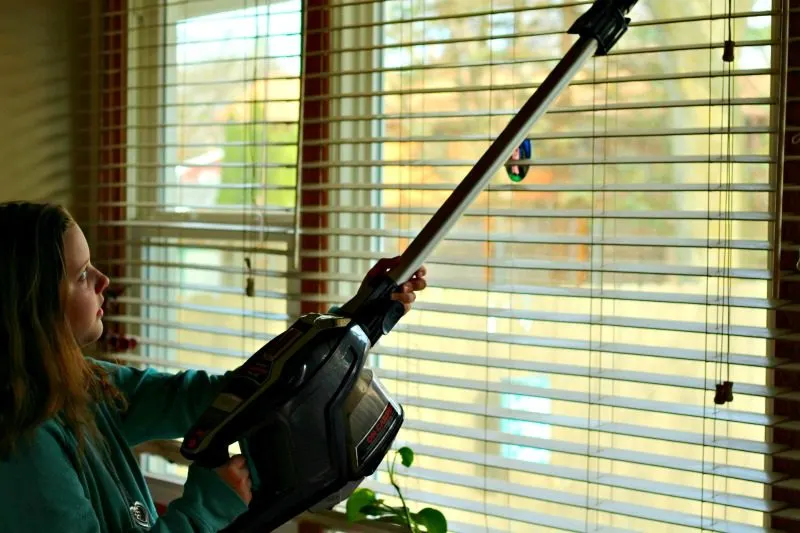 I love how lightweight it is and I especially like the ability to clean surfaces I have not been able to clean since I moved into this house.
I couldn't believe how many cobwebs there were in the corners of the ceiling but once that bright light from the Shark Rocket Complete with DuoClean Technology lit up my living room I was able to give it a good clean.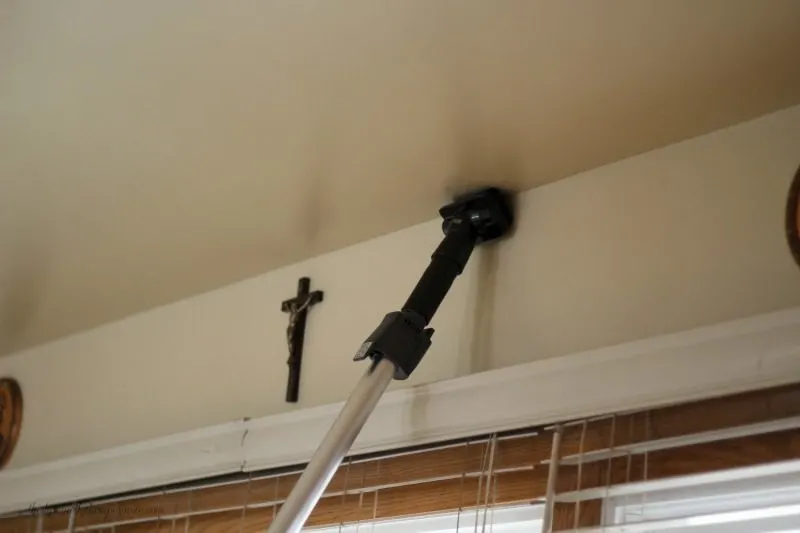 Have you found any unconventional ways to use your vacuum attachments that have helped give your home a deep clean? I would love to hear about them, leave me a comment below, and don't forget to share this post on your favorite social media.
Do you want a free printable house cleaning to-do list? Click here to get yours and don't forget to sign up for my free newsletter and follow along on social media so that you never miss a post again.
Check out these Homemade Cleaners for the Whole House to save money and clean your home with all-natural cleaners that you can make yourself!