Thank you Samsung for sponsoring this post that features musical destinations in Detroit. All of the photos in this post are taken with the Samsung Galaxy S21 Ultra 5G. All opinions are my own.
When planning a trip to Detroit, Michigan, the first thing that came to mind was the music. I have always enjoyed the sounds of The Temptations, Aretha Franklin, Stevie Wonder, and all of the Motown legends.
My interest in everything Motown goes beyond just the music – I enjoy the history of the area and learning about the lives of the superstars that helped put this area on the map.
Visit the Motown Museum
All music lovers can agree that the Motown Museum is a national treasure and no trip to Detroit would be complete without a stop at Hitsville U.S.A.
Who wouldn't enjoy visiting the historical spaces and studios where legendary music was made?
Plus, you just never know who you might run into when visiting. As one of Michigan's top international tourist destinations, the Motown Museum still attracts legendary musical artists like Sir. Paul McCartney of The Beatles.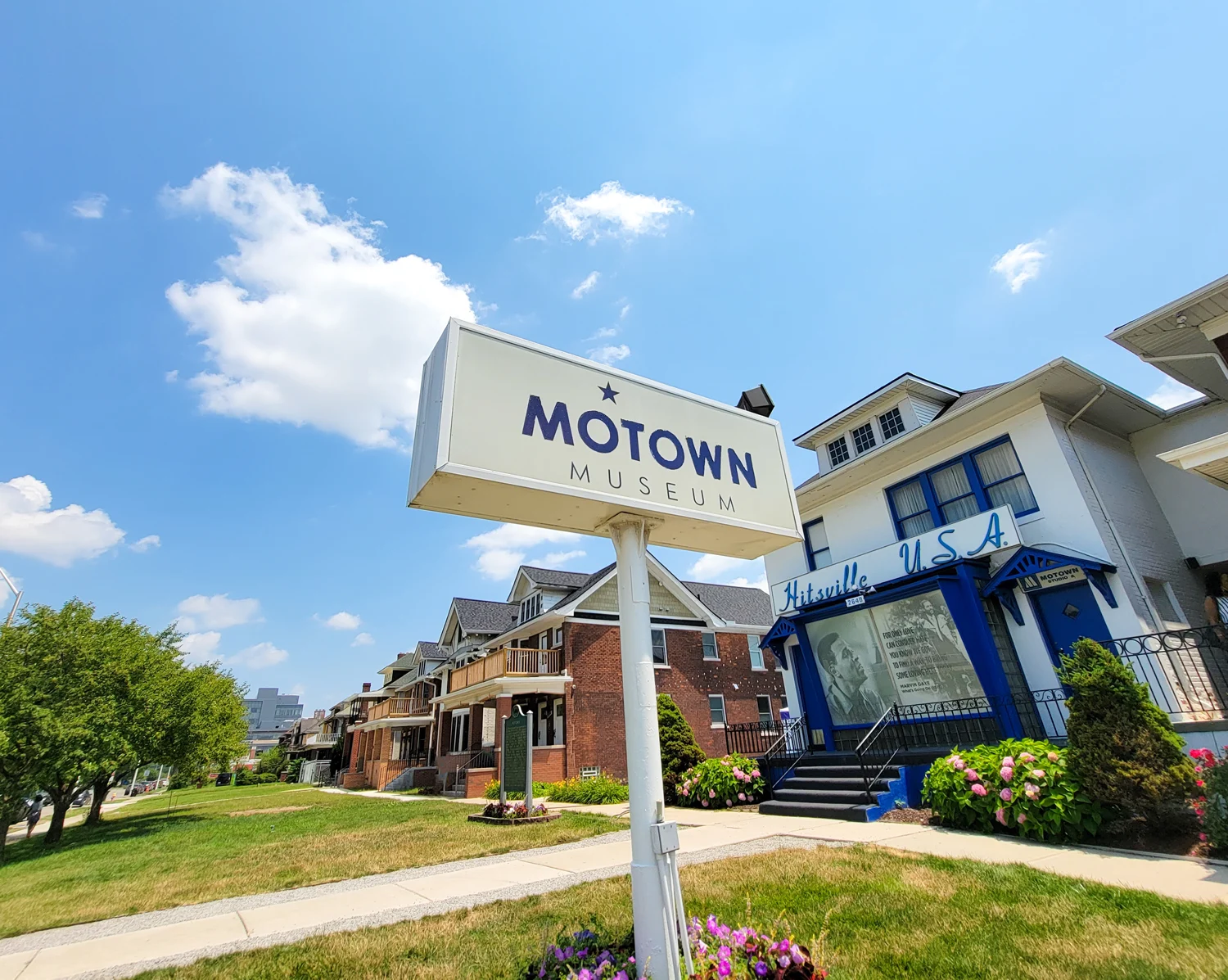 While Motown has expanded over the years, this historic site will make you feel like you are taking a step back in time.
Take a walk through Studio A, where arguably the best music of all time was recorded. Observe the artifacts that can't be seen anywhere else, and even get a peek inside of the restored upper flat that once housed a legend.
Did you know that Motown founder Berry Gordy once lived in the upper unit with his family?
It's hard for me to imagine that mundane tasks went on in that space, like cooking dinner or watching television, while music history was being made below in Studio A.
Visiting the Motown Museum is a one-of-a-kind experience that all music lovers will enjoy. Be sure to check the museum's website for hours and ticketing information before planning a trip.
The Motown Museum is located at 2648 W. Grand Blvd. Detroit, MI.
Visit David Ruffin's Detroit Apartment
The turbulent Temptations singer, David Ruffin, best known for his lead vocals on hits like My Girl and Ain't Too Proud to Beg, once lived in this luxurious apartment.
Ruffin was notorious for letting success get to his head, and this apartment seems like the perfect place for a superstar who has something to prove to reside.
This highrise masterpiece is located at 1300 Lafayette St. in Detroit Michigan.
I was very happy with how this shot came out, using the autofocus mode on the Samsung Galaxy S21 Ultra 5G I was able to capture the sun rays, the trees, and still get a clear picture of this famous highrise.
Visit Diana Ross Childhood Home
This is the home that Diana Ross lived in when she first met fellow Motown superstar Smokey Robinson at the young age of 8 years old.
Located on Detroit's North end, Diana Ross' childhood home can be visited at 635 Belmont St. Detroit, Michigan.
Visit Smokey Robinson's Detroit Home
Just down the street from Diana Ross' home, you can visit the former home of Smokey Robinson located at 581 Belmont St., Detroit, Michigan.
This Motown star had success as a solo artist, as well as a songwriter for other Motown stars, and even took on the position of Motown's Vice President. He is credited with writing hits like "My Girl" for the Temptations and "My Guy" for Mary Wells, among countless others.
It's likely that as a kid, Smokey Robinson spent some time on this porch writing lyrics that have been stuck in my head time and time again.
Visit the Berry Gordy "Motown Mansion"
Located in the Boston Edison neighborhood of Detroit, the Berry Gordy Motown Mansion can be found at 918 West Boston Blvd in Detroit, Michigan.
This beautiful estate not only housed the famous Berry Gordy, but was host to many superstars over the years. Numerous celebrations took place in this home dubbed the Motown Mansion, and it will forever have a place in music history.
In an area with many mansions, this house really stood out above all of the rest. At first, I was worried that a photo couldn't do it justice and would fail to show how gorgeous the intricate details truly are, but thanks to the Wide Quad HD resolution on the Samsung Galaxy S21 Ultra 5G I immediately knew I had captured this homes beauty.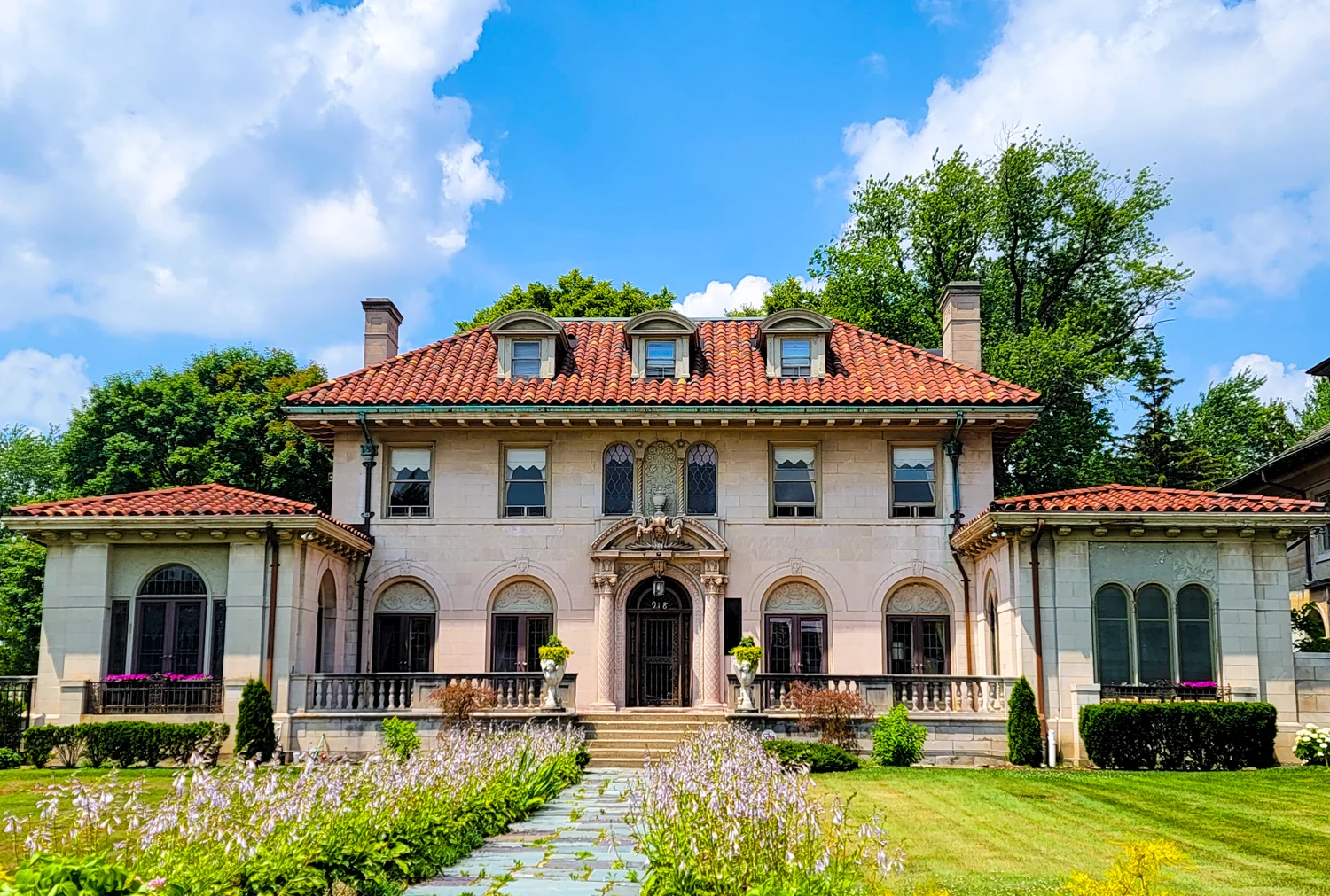 Visit Gladys Knight's Detroit Home
After Gladys Knight found success with hits such as I Heard It Thru The Grapevine, she moved to this home located at 16860 LaSalle Avenue Detroit, Michigan.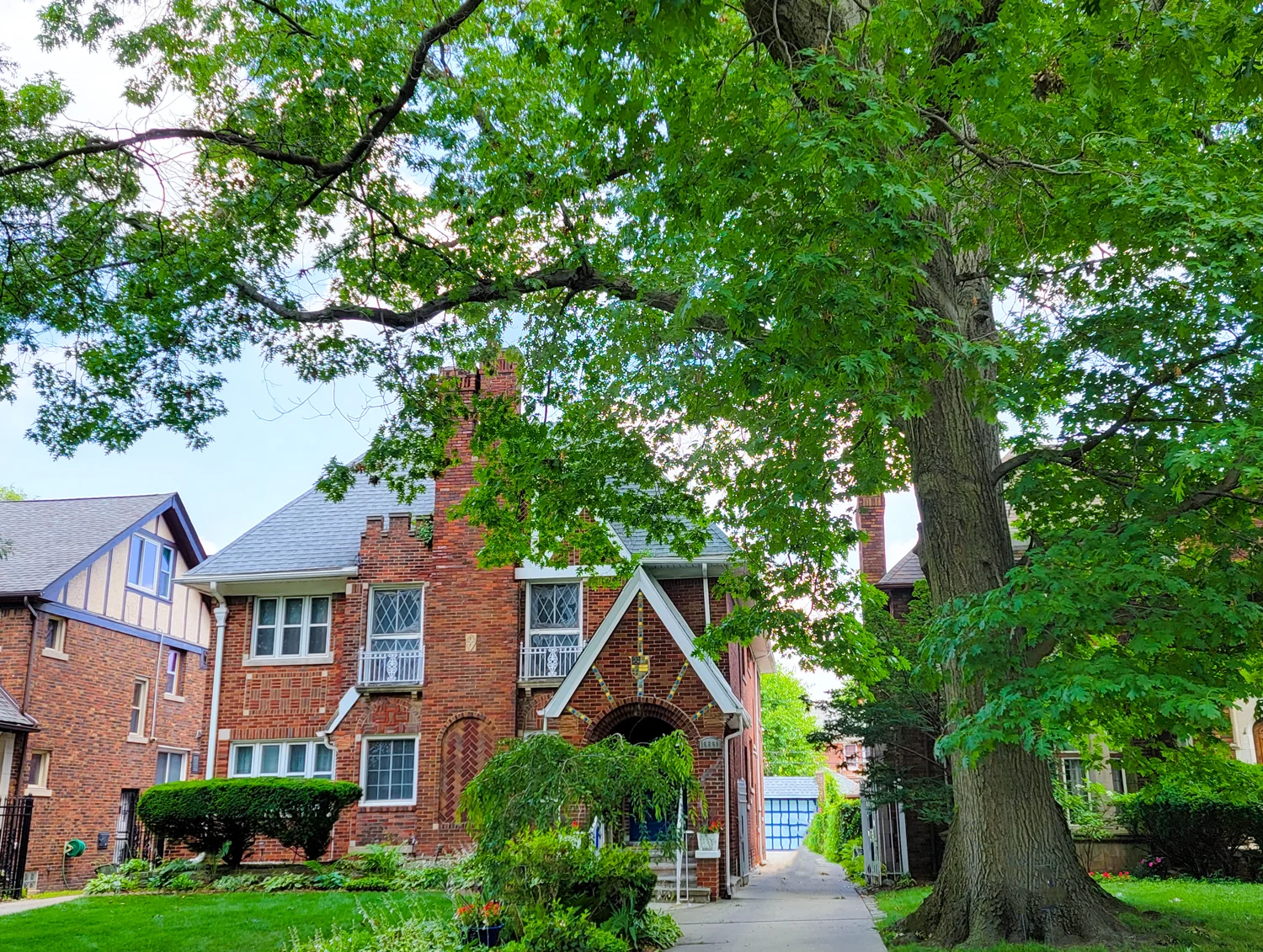 Visit Aretha Franklin's Detroit House
This 6000 square foot home once housed the Queen of Soul, Aretha Franklin. According to the current owner, this home has seen many high-profile visitors including Martin Luther King Jr. and Stevie Wonder.
The neighbors also informed the current owner that Sammy Davis Jr. rented the house right across the street.
This home is located at 7415 Lasalle Blvd. Detroit, Michigan.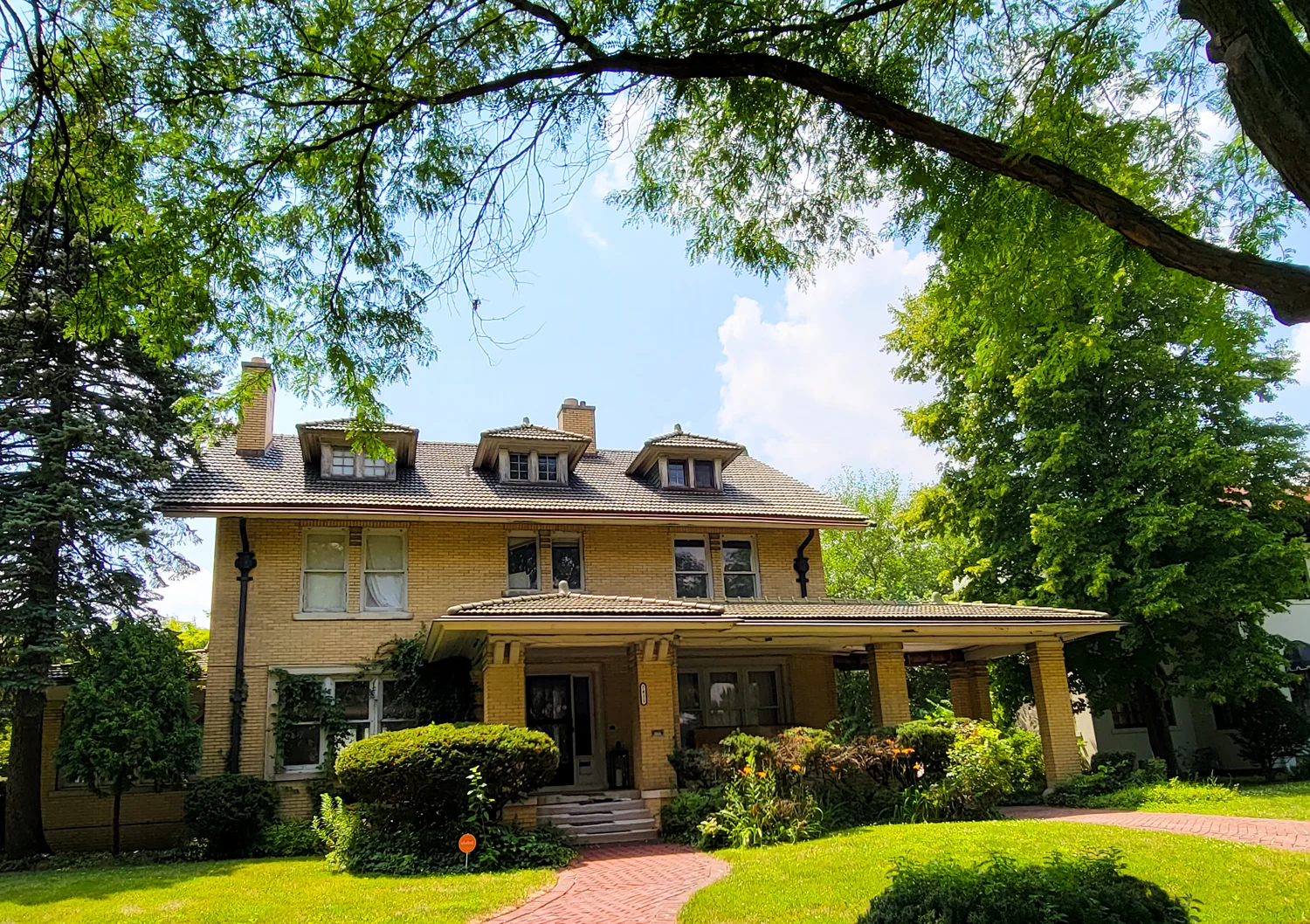 Visit United Sound Systems in Detroit, Michigan
Although this building started out as a place to make advertising jingles, it became the first independent and full-service major recording studio in the nation.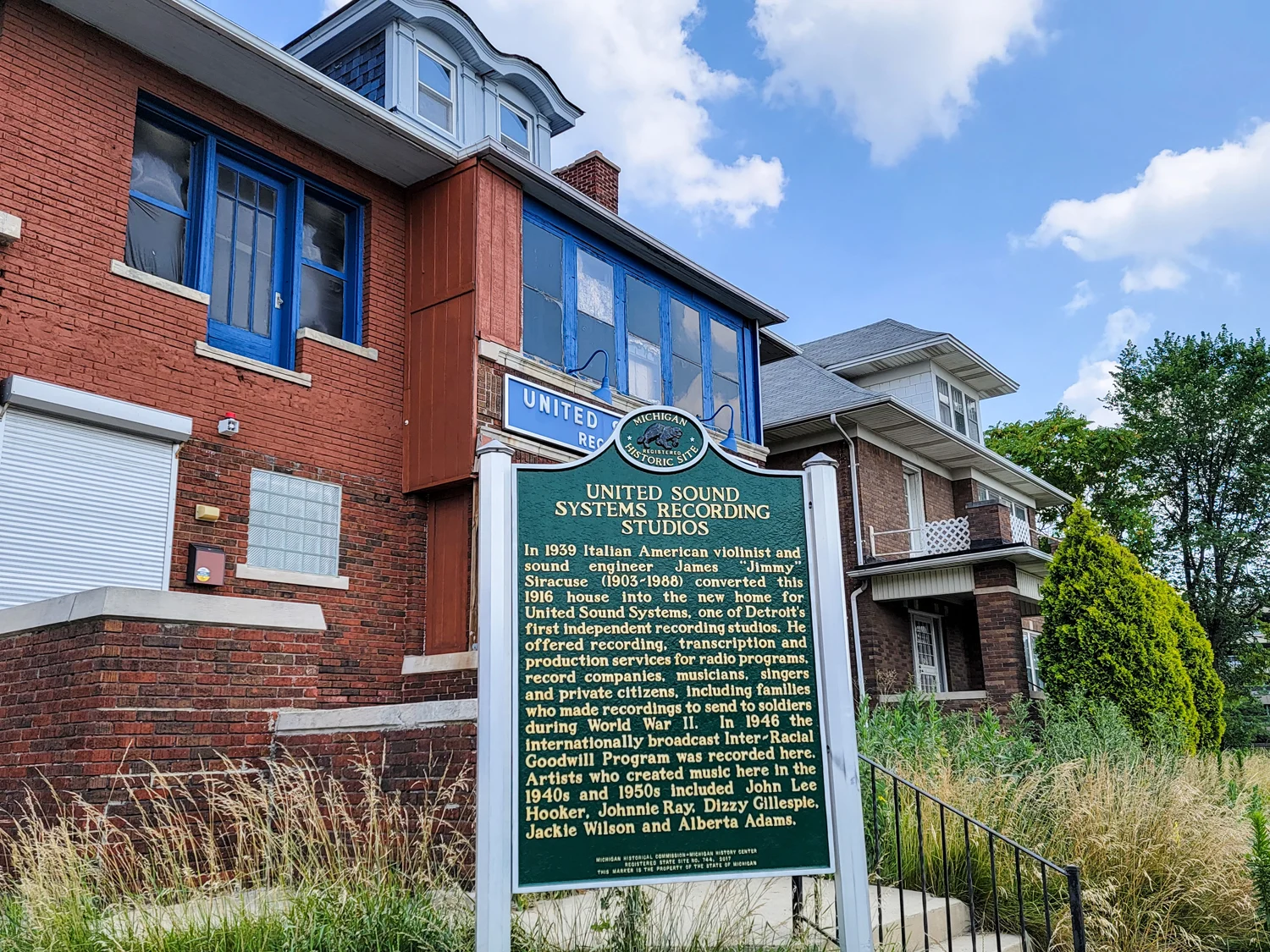 Plenty of legends recorded here including Bob Segar, Gladys Knight, Aretha Franklin, Marvin Gaye, Red Hot Chili Peppers, and The Rolling Stones.

Tours of United Sound Systems are available by appointment, and the studio is located at 5840 Second Ave. Detroit, Michigan.
Visit Jack White's House in Detroit, Michigan
This is the home where Jack White recorded the White Stripes album Get Behind Me Satan. Not only was the music on the album created in this very home, but the actual recording of it took place on the staircase – White, equipped with a marimba, shared that he specifically enjoyed the acoustics the steps had to offer.
It's easy to believe that this beautiful home located at 1731 Seminole St. Detroit MI would have a hand in creating something so iconic.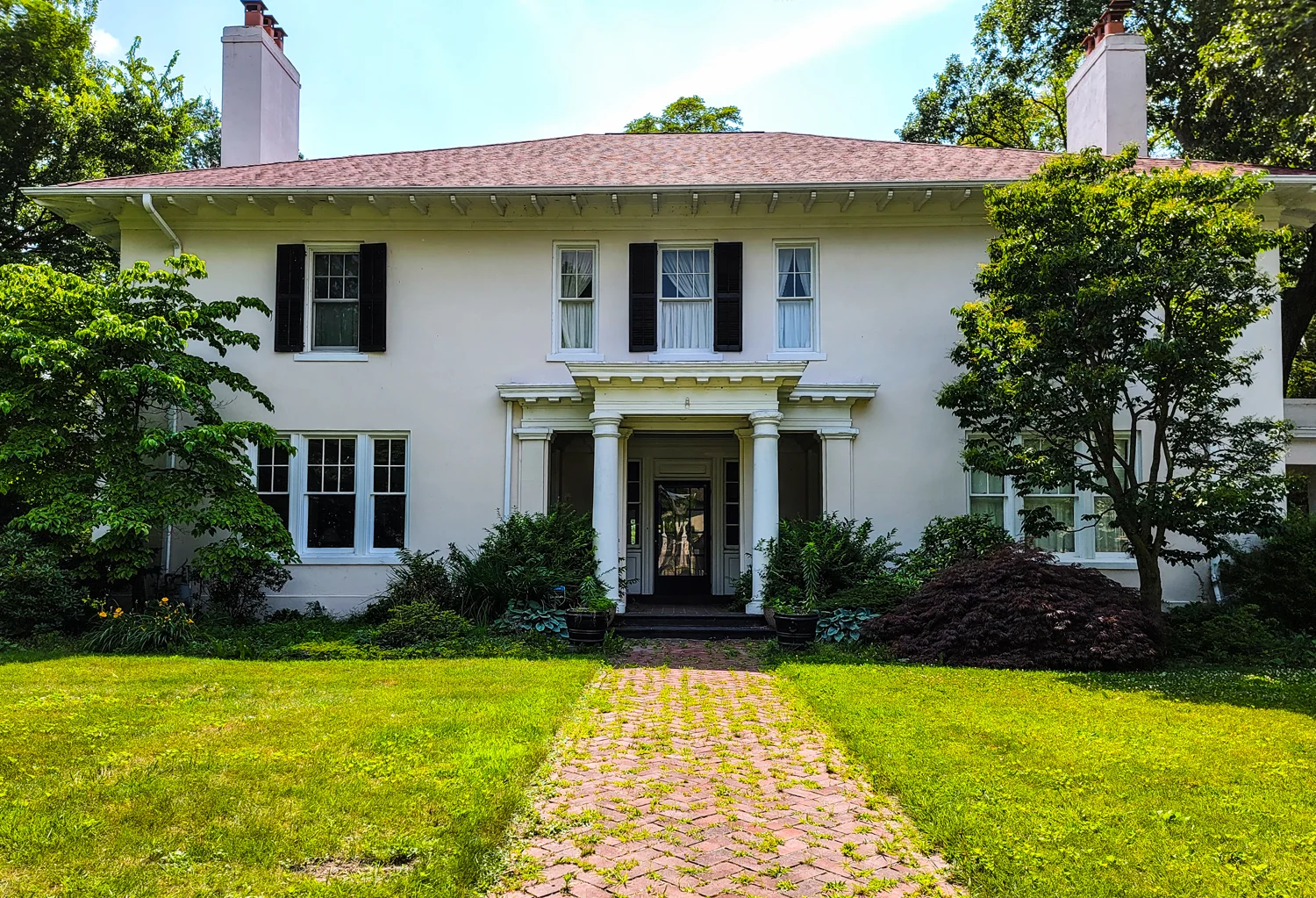 This home is surrounded by a gate so I took advantage of the Samsung Galaxy S21 Ultra 5G's Super-Resolution Zoom to bypass the gate and get a clear photo of this beautiful estate.
Visit Third Man Records in Detroit
In 2001, Jack White launched Third Man Records, a record-pressing plant located at 441 Canfield St. in Detroit, Michigan.
Pick up a record and head to the listening station to help you make the best purchase, or hit the recording booth and make your own.
You can also watch a record get pressed or soak up all of the Jack White vibes inside!
Visit Many Eminem Points of Interest in the Detroit Area
When visiting all of the musical destinations that the Detroit area has to offer, it would be impossible to not drive by a few locations made famous by Eminem.
An Eminem superfan could spend an entire day visiting spots associated with the rapper. There seems to be an endless supply of places made famous from Eminem's lyrics, interviews, and even the filming locations from the movie 8 Mile.
Effigy Studios
Located in an industrial building at 803 Vester St, Ferndale, MI, Effigy Studios is one of the nation's premier live recording studios. While this studio doesn't look like much from the outside, musical magic regularly happens on the inside.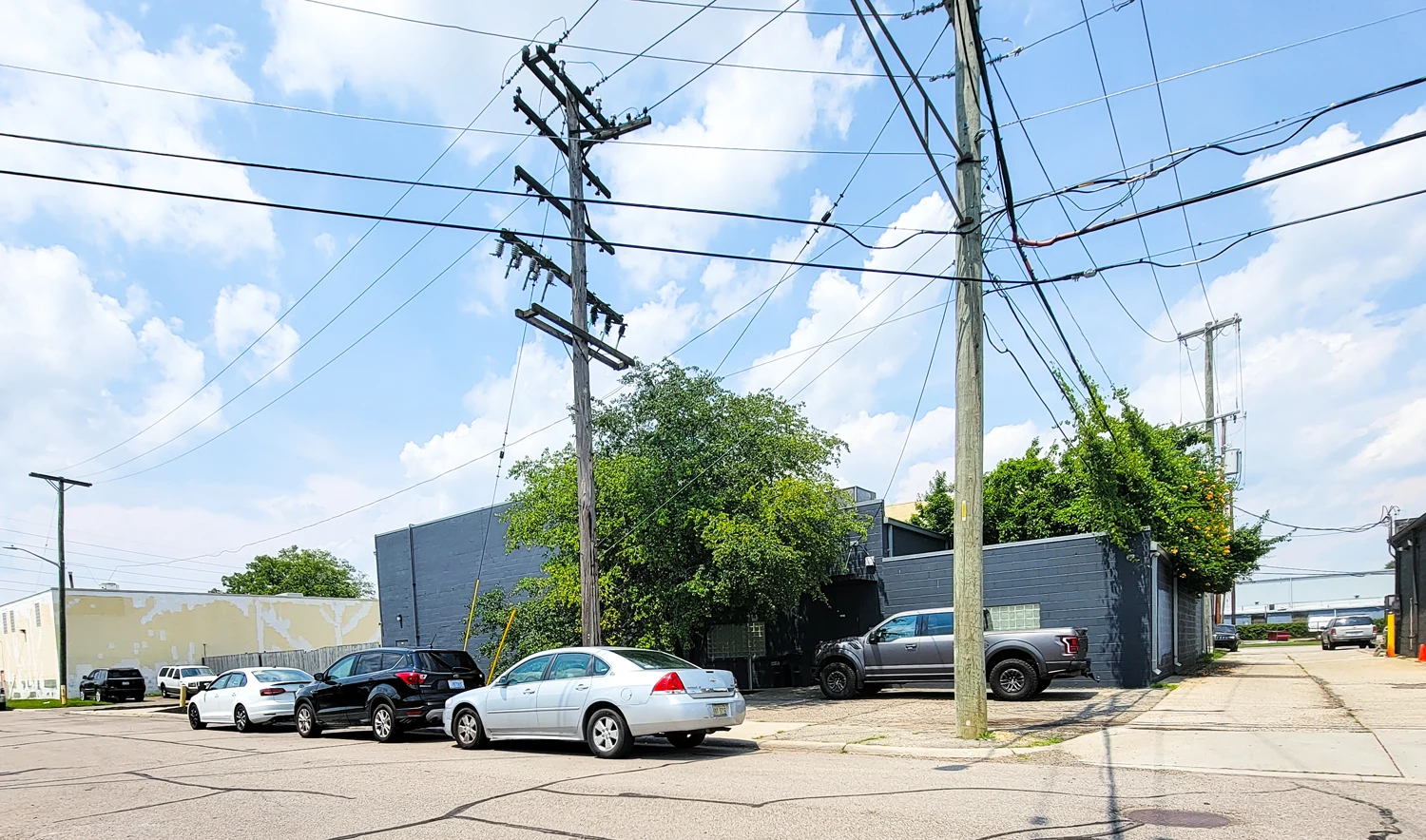 This studio has been the recording site for many musical legends including Eminem, Dr. Dre, The Weeknd, Pink, and many more.
Lincoln High School
Eminem attended Lincoln High School from 1986-1989, where he had issues with poor grades and truancy which eventually led to him dropping out.
Many of us Eminem fans had learned the name of the school Eminem attended from the lyrics of the song, White America.
"I ain't have to graduate from Lincoln High School to know that!"
Although it sounds like Eminem didn't spend a whole lot of time here, visiting the school he has spoken about in songs and interviews was a fun experience.
Lincoln High School is located at 22900 Federal Ave, Warren, MI.
More Eminem points of interest in the area:
The mobile court that was made famous as the home of "Rabbit" in the movie 8 Mile is located at 20785 Schultes Avenue Warren, MI.
The rap battle location in 8 Mile took place at the Michigan Building located at 220 Bagley St. Detroit, MI.
Unfortunately one of the most iconic Eminem locations in Detroit is no longer there – the home Eminem lived in as a child that became famous from the album cover of the Marshall Mathers LP has been demolished. The lot where this infamous home was once located is at 19946 Dresden in Detroit.
Gilbert's Lodge
Gilbert's Lodge is a restaurant that Eminem used to work at as a cook. This family restaurant turned Eminem-related attraction is located at 22335 Harper Ave, St Clair Shores, MI.
Know Before You Go
All of the homes featured in this post are currently occupied so please be courteous and keep your distance when taking photos.
I used a Samsung Galaxy S21 Ultra 5G on this trip which comes equipped with four rear cameras: one wide, one ultrawide, and two telephoto cameras. This offered me the simplicity of taking photos without the hassle of a DSLR camera.
This made snapping high-quality pictures for this post fast and easy! Not having to dig into a camera bag, adjust settings or switch lenses allowed me to visit each location quickly and without disturbing the current owners.
After all of this time taking photos on the device while listening to Motown music through a streaming app, my battery was still going strong. I was also using Bluetooth for the music to connect to my car, while simultaneously using the GPS to navigate the area with surprisingly no connectivity issues.
When the sun went down, I played with some features like Night Mode to capture clear photos with little light. I took this shot of a bonfire and love the clear details.
With all of this musical history packed into one place, Detroit is the perfect destination for any music lover to explore. I hope you enjoyed learning about the area and are inspired to take your own musical road trip through Detroit, Michigan.