This post is sponsored by BLUE Santa Snacks® and the BlogPaws® Pet Influencer Network™.
This post is sponsored by BLUE Santa Snacks® and the BlogPaws® Pet Influencer Network™. I am being compensated to help share information about Blue Buffalo Santa Snack, but we only shares information we feel is relevant to our readers Blue Buffalo is not responsible for the content of this article.
Celebrating the holidays with my family is the most important part of the season to me and that includes my furry family as well.
I recently created a DIY Dog Treat Photo Cube to fill with Christmas dog treats especially for my furbabies and can't wait to share the steps so you can create one for your fur family, too!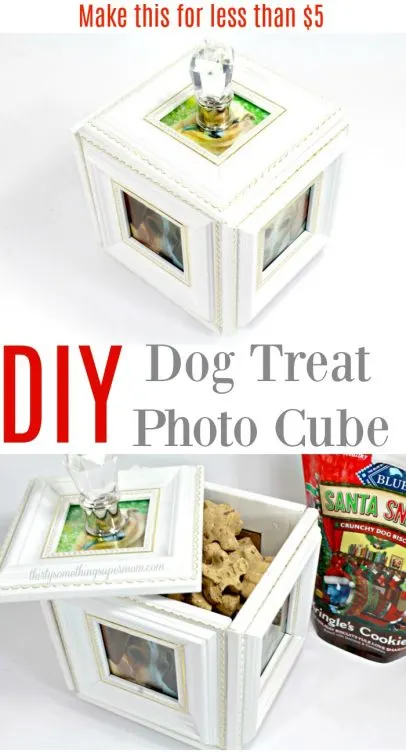 One of my most treasured holiday traditions is creating DIY gifts for my family. I think personalized gifts are the best kind of gifts and it's nice to create a DIY gift that can actually be used beyond the holidays. It's so simple to do and lots of fun to create!
Seriously, for less than $5 you can give a personalized gift this holiday season. Then for another $5.99 you can fill it up with an 8oz bag of BLUE Santa Snacks® from Target, Meijer, Kroger, Pet Smart, Regional Retailers, or Chewy.
These BLUE Santa Snacks® are the perfect holiday dog treats to fill your DIY Dog Treat Photo Cube with this holiday season. These treats make a great addition to any dog stocking hanging in your home this holiday season due to their fun shapes of Christmas trees, stars, and bells.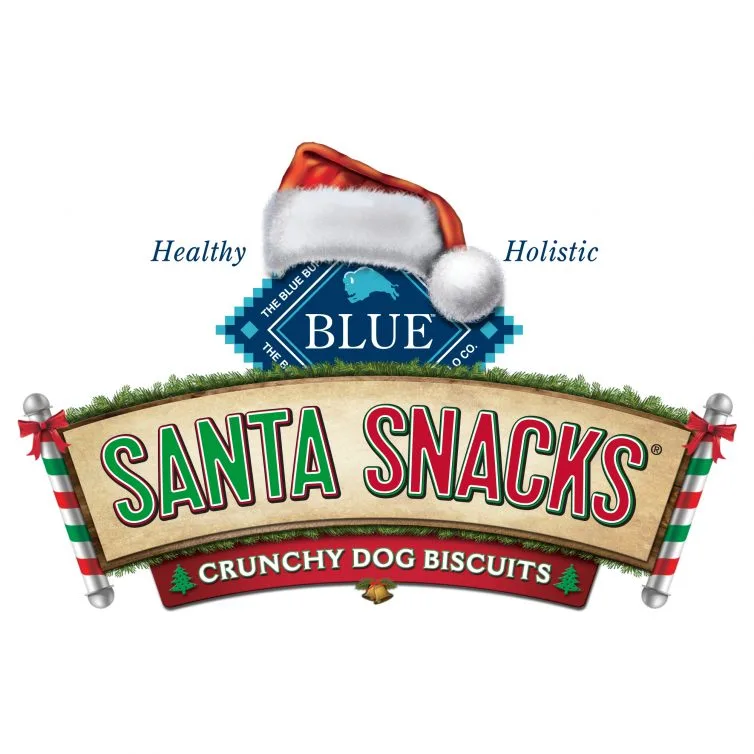 I love that they are created by pet parents for pet parents which means they are made with high quality, natural ingredients so you can love them like family and feed them like family, too!
I made this dog treat photo cube with just a few supplies that I picked up at the local Dollar Store along with a few photos I already had laying around. I got a great deal on these photo frames, they were 2 for a dollar, so I stocked up!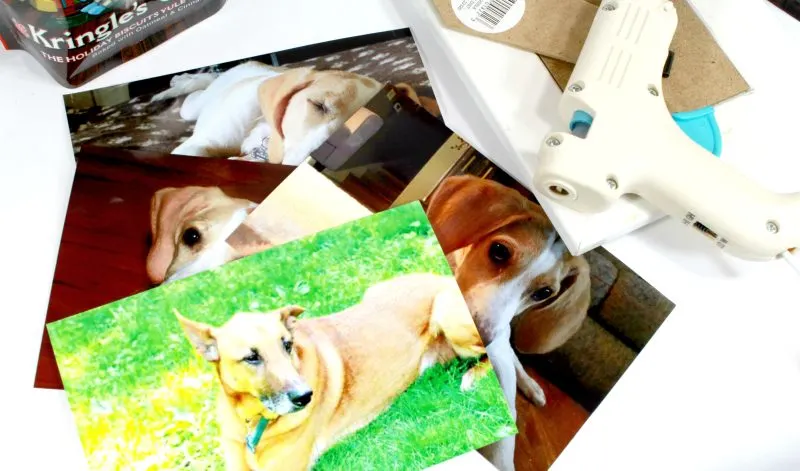 I cut each photo to size and began heating up my glue gun. The best way to line up your photos perfectly is to use the inserts that come with the frame as a guideline.
I just place it over the top of my photos and then cut around it, that way I know how it will line up before I actually make any cuts.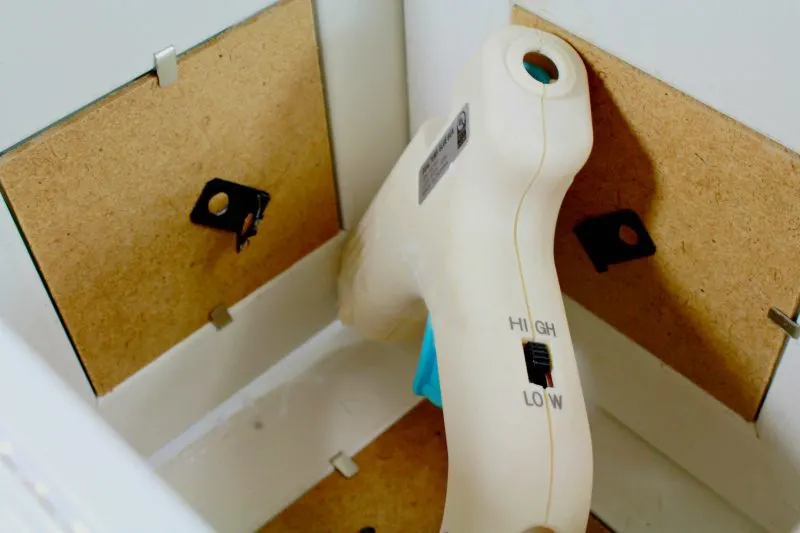 The next step is to fill each album with your cute dog photos and then start gluing all of the photo frames together.
You will not be gluing the center of the frames so you will be able to change the photos out later on if you decided you want to do that in the future.
Be sure to line the corners of each frame up evenly before applying the glue. It may help to add something heavy to the top when lining up the corners or calling on the help of a friend for this part.
Continue gluing each corner together until you have a cube and then add a handle to the last picture frame so you can easily pop the lid off and add treats.
I used an old perfume top I had for my handle but the possibilities are endless and you can find lots of cheap options at the craft or dollar store.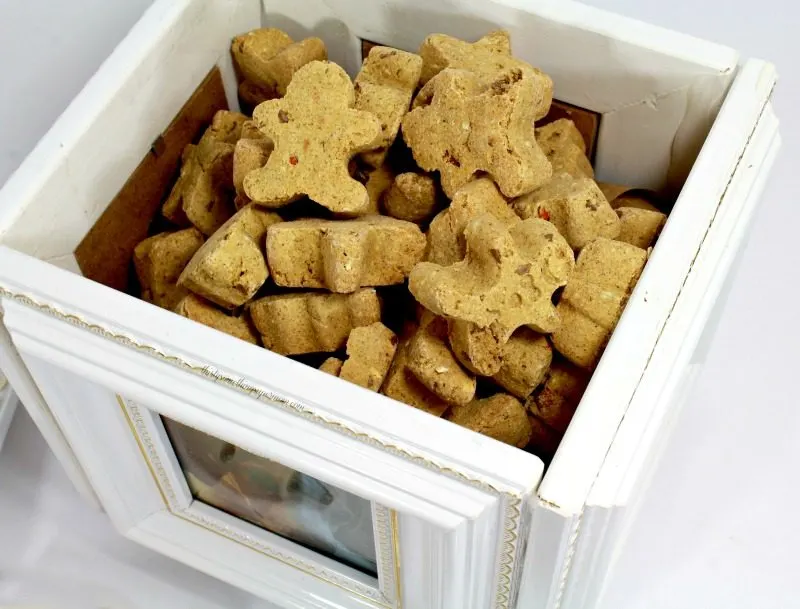 Fill your pet photo cube with your favorite photos then fill it with BLUE Santa Snacks®.