Looking for a unique gift for an outdoorsman? This DIY Fisherman Gift Basket is the perfect combo of practical and exciting, great for any occasion. This post contains affiliate links and features products that I have received in exchange for my opinion. If you make a purchase I will make a small portion of the sale at no additional cost to you.
One thing I know for sure is that my husband loves fishing more than anybody I have ever met. He never crosses a bridge without looking at the water to see if anything is jumping. He can't pass a group of fishermen without asking what kind of fish are hitting that day and he can't even enjoy a ride down the river in a kayak without at least having a fishing pole dragging along, just in case.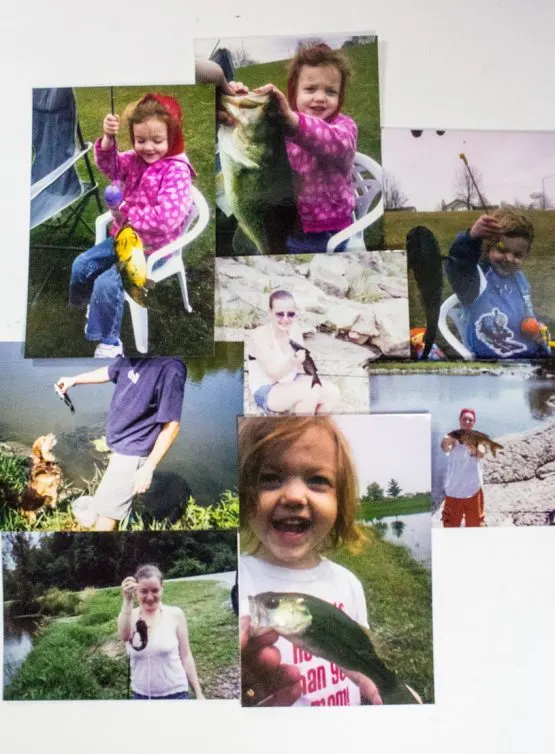 He used to take me fishing with him whenever I would go, he took my daughter fishing when she was little, and even took our fish-loving dog Sparky with him. He has taken me fishing so much that at times I feel like I am all fished out. My daughter has outgrown her love for anything outdoors, especially fishing and Sparky now sleeps with the fishes, so he really has managed to outfish us all.
That's why I knew he would love this DIY Fishing Gift Basket, it's the perfect gift idea! I started with a cooler, lined it with ice packs and towels, trust me you can never have enough of either of those two things when fishing.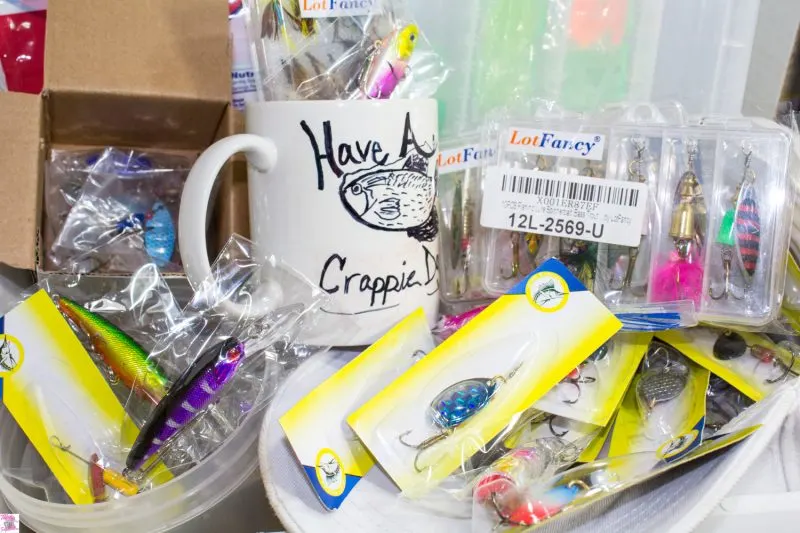 I then popped in a few of his favorite drinks and topped that with some snacks he has always enjoyed while fishing like sunflower seeds and pistachios.
I then filled the fishing gift basket with enough lures to allow him to catch not just one fish but every last one of them fellas.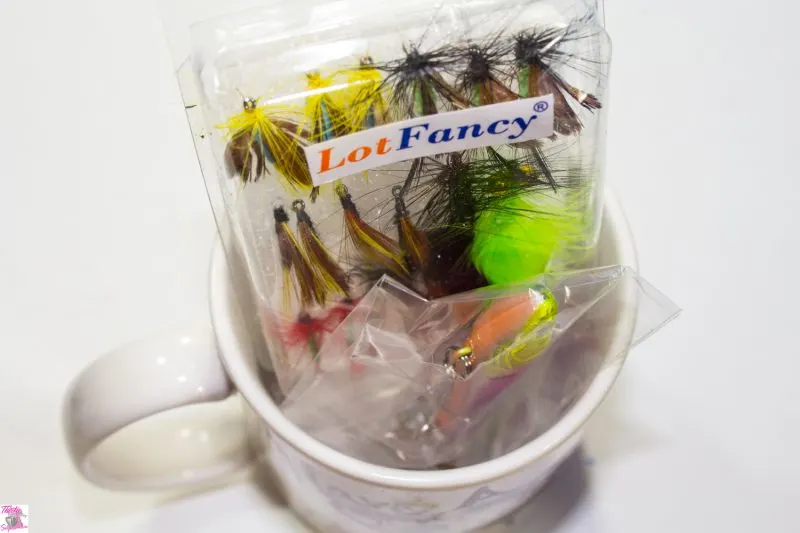 I decorated a coffee mug to say "Have a Crappie Day" and made my best attempt at doodling a crappie fish on it then stuffed a bunch of lures inside. My husband seems to enjoy my doodles so I like creating little pictures and writing funny sayings on his coffee cups whenever I get the chance.
When filling your basket, the more lures you add in, the better. I made sure to get a variety of styles and types of lures to ensure he can catch a big range of fish. I picked up these for walleye, some of these for salmon, these for trout, and these for the love of Harold.
Who's Harold you ask?
That's him. That's Harold, he is my favorite lure out of all of them. I think I may go fishing again this Summer just so I can see firsthand what Harold can do. I will be sure to report back to let you know about my world record walleye that Harold and I reel in.
I hope I have inspired you to create the ultimate DIY fishing gift basket for your favorite fisherman. Be sure to check out LotFancy on Amazon to see everything they have to offer. What items would you add to this gift basket?