This is DIY Decorative Bird Seed Storage Upcycle is part of a sponsored post, I have received these items in exchange for my honest opinion through a partnership with Chewy.com as well as Stencil Revolution. This post contains affiliate links which means if you click them, I make a little money, at no additional cost to you.
While out with my husband, hitting the local citywide garage sales, I come across a lot of cool containers that I just can't pass up. Especially when they are antique, airtight, spacious, and only cost three dollars. When I bought this one, I didn't have a plan for it right away but I knew inspiration would strike at the right time, and that time has come.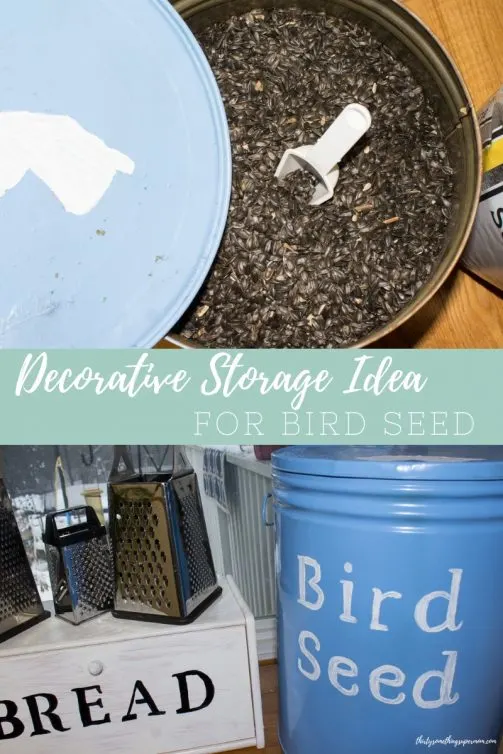 The only problem with this container when I purchased it was the rust that began forming on the lid. I didn't want this container to continue to deteriorate, I wanted to bring it back to life, let it serve a purpose again.
So I decided that although I loved the color and even the writing on the bottom, I needed to paint it. I grabbed a bright spray paint and gave it a nice, thick layer to protect it as well as add a fresh look to it.
I then grabbed my stencils and started sketching out the patterns I wanted on my bird seed container.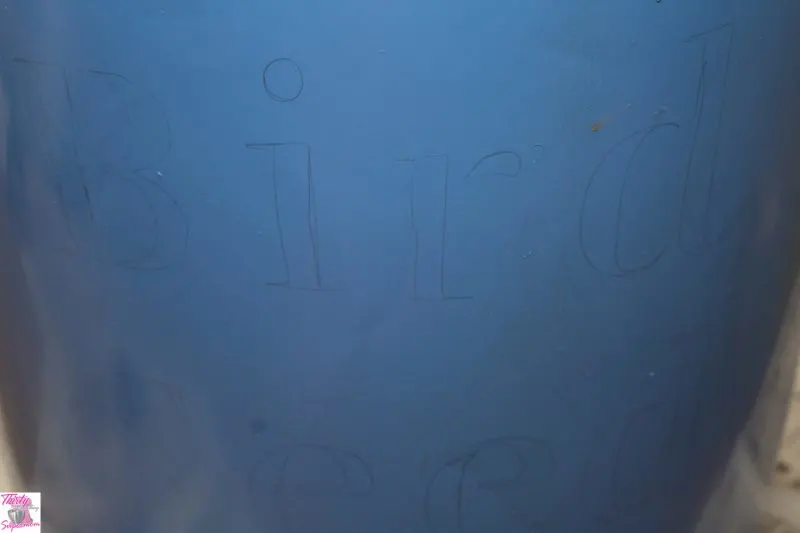 I then busted out the white acrylic paint, something I can not seem to have too much of. That goes for spray paint too actually, I use more spray paint than most gang members, I just love the new look a fresh coat of paint can give.
I then filled in the letters with some white paint.
Once the paint was completely dry, I poured my bag of bird seed into this decorative bird seed storage container.
I also decided to add another cute element to my Upcycled Bird Seed Container using another stencil in the shape of New Jersey, where I grew up. I don't know what it is about growing up in New Jersey that makes people feel so much pride that they constantly talk about it but we do so I decided to bring a little Jersey to my decor, too.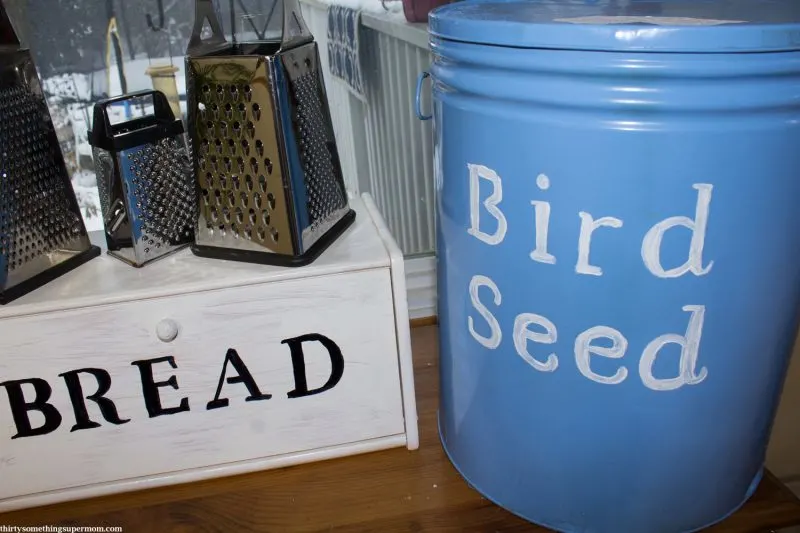 I love the way this bird seed container came out, it's a fun upcycle that brought an old rusty item back to life and it not only serves the purpose of holding my bird seed but it also adds a nice decorative touch to my home.
Are you working on any projects that could use a few stencils to bring your DIY to the next level? You're in luck because one lucky reader is going to win a credit for $50 to Stencil Revolution by entering the giveaway below.
Shop by clicking the links below to find items used in this post as well as some items that are similar to the ones used in the post that I was unable to duplicate exactly due to the garage sale finds.
Wagner's Four Season 100% Black Oil Sunflower Seed from Chewy
Rufina Letters from Stencil Revolution
10 Gallon Container with Locking Lid (holds 50 lbs of birdseed)