There is no better feeling for me then on a busy day, knowing dinner is already taken care of. Since I don't have a personal chef or a genie, I use my Crock Pot instead and it makes my life so much easier! I know a lot of busy parents feel the same way so I gathered 14 Easy Crock Pot Meals that are sure to satisfy your family while saving you time!
This Crock Pot Ravioli is going to be in your weekly rotation once you try it. Everyone will love it and it truly is mind blowing how easy it is to do. No wonder it has been pinned over 100,000 times!
If you are looking to change things up a bit and add a little more exotic flavor to your families meals this Crock Pot Chicken Curry would be the perfect Crock Pot meal to try next.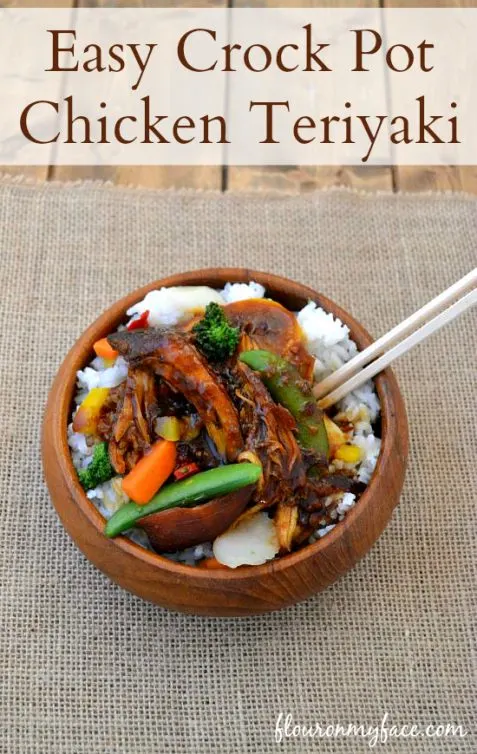 When you want to add some vegetables into your families dinner without any complaints try these Easy Crock Pot Meals! The kids and adults will love this Crock Pot Chicken Teriyaki and you will love how easy it is to make!
There is nothing quite like a good comfort food to fill your belly! This Creamy Bacon Chicken recipe looks like a winner for those cold nights when you just want to sit in front of the tv with a blanket and a bowl of deliciousness!
You can make this Balsamic Peach Crock Pot Chicken even when peaches are not in season because it not only saves you time by using a Crock Pot but this recipe calls for canned peaches instead of fresh. I love when I can store things in the cabinet for meals like these, it is a real time saver!
With less than 5 ingredients this Easy Crock Pot Lemon Chicken is sure to save you a bunch of time and trouble. I like the idea of less time in the kitchen on busy days as well as not having to stock up on so many ingredients for one meal.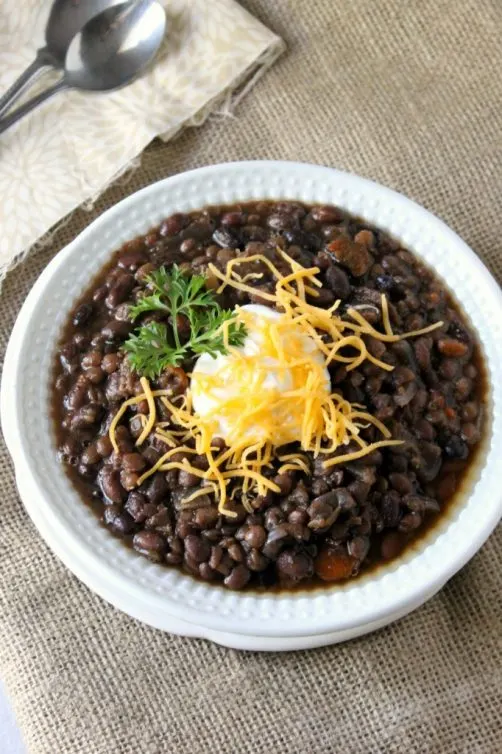 If your family enjoys a little spice in their meals this Crock-Pot Chicken with Salsa, Black Beans & Green Chiles will be a new favorite.
Perfect for lunch or dinner this Slow Cooker Black Bean and Lentil Soup is a great dish to serve a few times a week.
Crock Pot Roast with Garlic Vegetables is a family favorite for us. My husband use to cook a recipe just like this and my grandmother, the amazing Italian chef, would request it. I think your family will enjoy it too.
My family loves Mexican food and whenever we go to our local Mexican restaurant we devour their shredded chicken. I decided that if we were going to eat this stuff by the barrel full (kidding) that I better figure out how to make it easily and affordable. This Crock Pot Mexican Shredded Chicken is one of my favorites and it is great as a meal served with veggies or served on top of tortilla chips with gooey cheese.