This shop has been compensated by Collective Bias, Inc. and Mazola® Corn Oil. All opinions are mine alone. #SimpleSwap #CollectiveBias
If you are looking for a great way to start your morning, look no further.
These Guilt Free Banana Pancakes with Blueberry Syrup will actually make getting out of bed something to look forward to!
A recent study has found that adding Mazola® Corn Oil to one's diet resulted in lower cholesterol levels than Coconut Oil.
A previous study found that corn oil can also help lower cholesterol more than extra virgin olive oil.
After reading this, I really wanted to incorporate the oil into my recipe!
I have always been a fan of guilt-free recipes and if you have followed my blog for the past three years you know how excited I get when I find a new ingredient to get creative with when making swaps in my recipes!
There is just something so satisfying about getting creative and making a delicious recipe in a new way like these Flourless Banana Pancakes with Blueberry Syrup.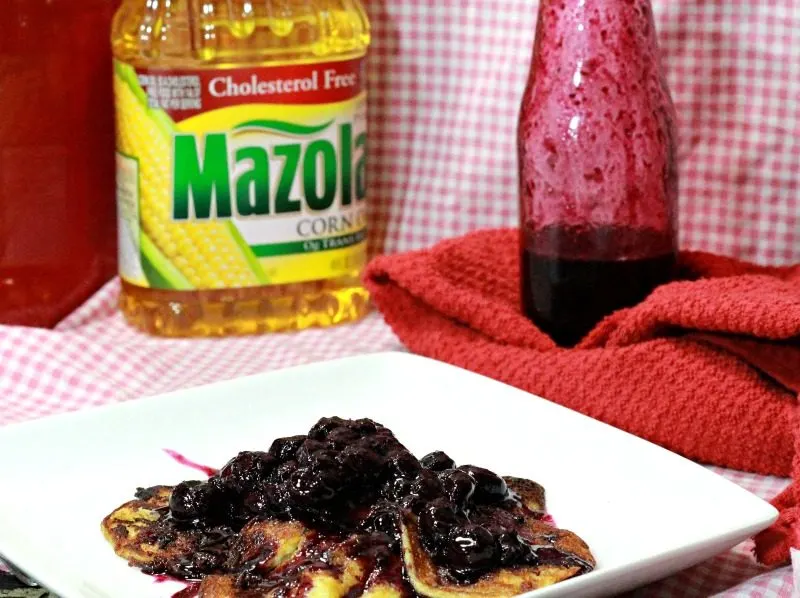 I love swapping out some ingredients for others better-for-you ingredients when baking and creating recipes in the kitchen and my newest swap is using Mazola® Corn Oil because it is made of 100% pure oil with no additives, so the great flavor of your food comes through.
This banana pancake recipe with blueberry syrup is full of guilt-free swaps like swapping traditional flour for bananas, swapping butter for Mazola Corn Oil, and the syrup allows me to swap out sugar for honey!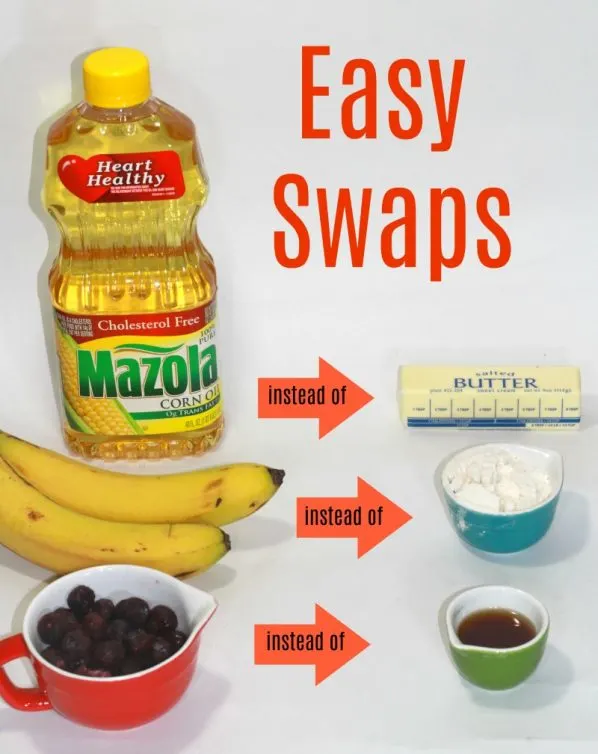 Mazola Corn Oil has a neutral taste that does not negatively impact the taste of your recipes so it is the perfect all-purpose cooking oil that is heart-healthy.
Since Mazola has a smoke point higher than most cooking oils at 450°F, it is very versatile for many recipes including baking!
A lot of people never think about how all cooking oils have a smoke point that once exceeded, it has a negative effect on the food's flavor as well as nutritional value.
There are so many options with this swap and I am excited to explore them all. No wonder it is America's #1 Selling Heart Healthy Cooking Oil.
It's so easy to recreate these delicious Flourless Banana Pancakes and Blueberry Syrup, all you need for the entire meal is a banana, Mazola Corn Oil, an Egg, Blueberries, and Honey.
All you will need to create the flourless pancakes is an egg, a banana, and some Mazola Corn Oil.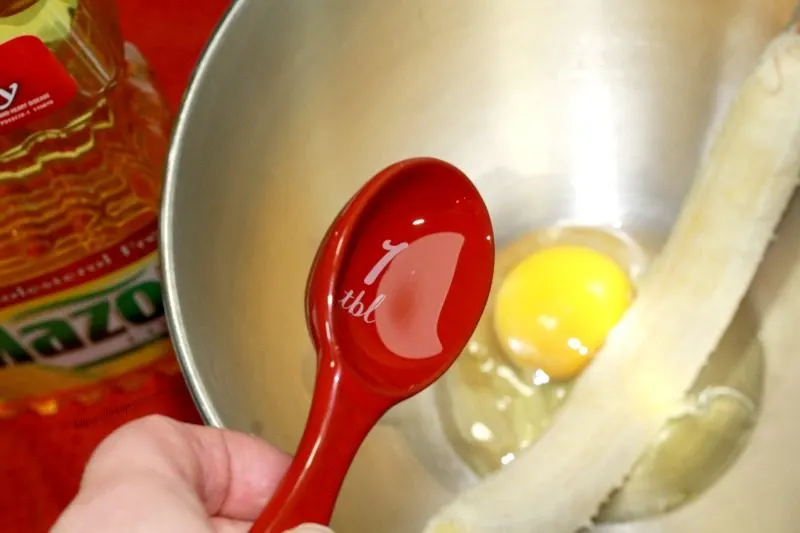 Mix the egg, banana, and corn oil together until completely combined. Heat a skillet and then add a circle of batter once it is heated.
Pro Tip- Keep the pancakes small, it makes them easier to flip and they cook faster.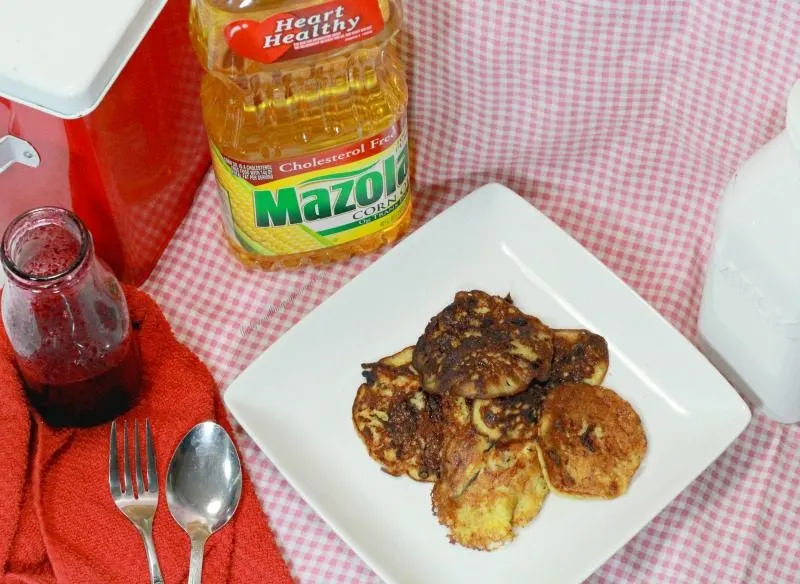 To make the blueberry syrup, all you will need to do is add honey to a pot with the blueberries.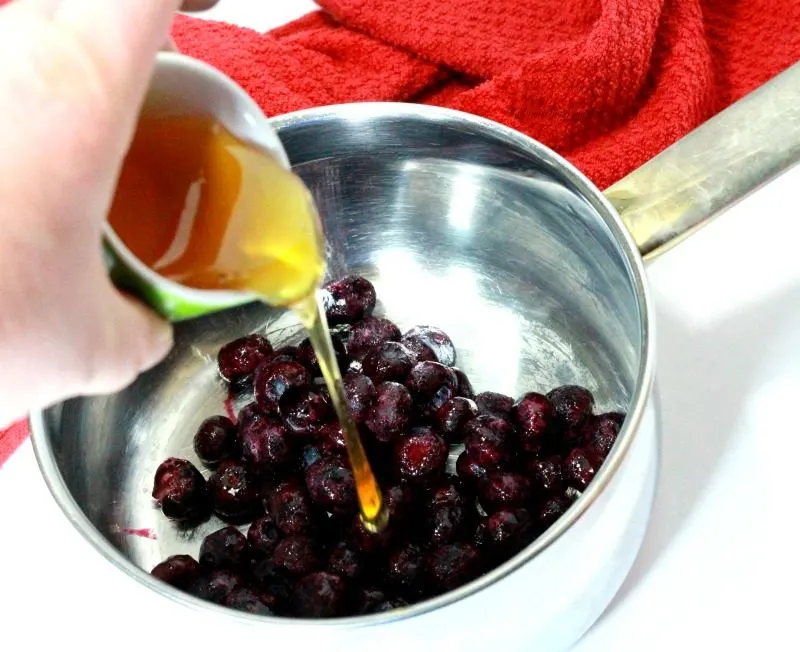 Heat to boiling and then simmer for about 10 minutes to allow the syrup to thicken.
If you like your syrup extra thick you can add extra honey or simmer longer.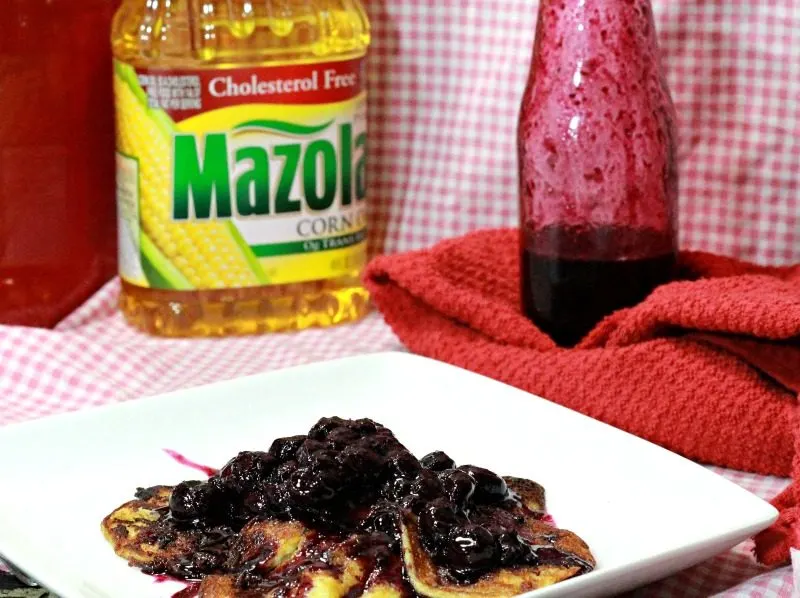 I hope you enjoy this guilt-free recipe of Banana Pancakes with Blueberry Syrup, be sure to leave me a comment below to let me know your thoughts on this new and improved breakfast staple!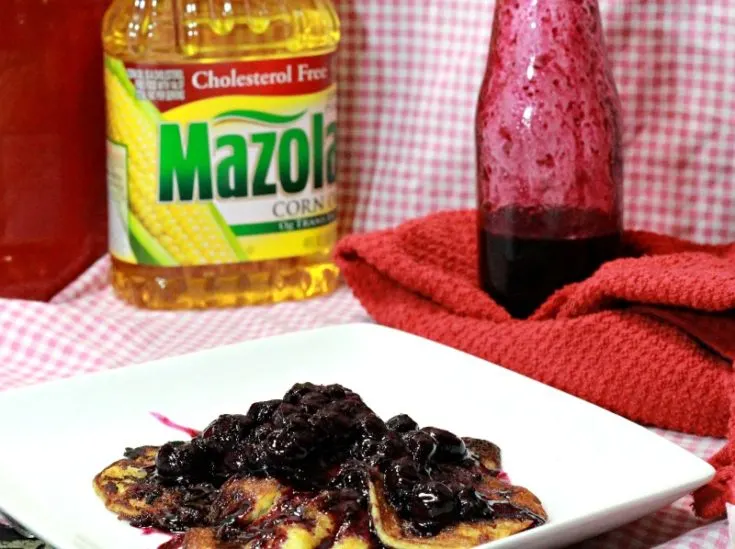 Guilt Free Flourless Banana Pancakes with Blueberry Syrup
Ingredients
1 egg
2 tablespoons of Mazola® Corn Oil
1 banana
2 tablespoons of honey
1 cup of blueberries
Instructions
For the pancakes, mix the egg, banana, and Mazola® Corn Oil together.
Cook on preheated skillet until able to be flipped (about 5 minutes) then flip and they are dine in about another minute.
For the blueberry syrup, heat the blueberries and honey to boil then allow to simmer for ten minutes.
Syrup will thicken if cooked longer and allowed to cool.
Nutrition Information
Amount Per Serving
Calories

559
Total Fat

29g
Carbohydrates

82g
Protein

2g