Last weekend my family and I visited the National Mississippi River Museum & Aquarium in Dubuque, Iowa. We had a great time visiting the sea creatures, river animals, and all of the hands on fun this family fun destination has to offer.
There is so much to see here that one trip just wasn't enough and we will definitely have to go back soon. Although our visit was complimentary in exchange for an honest feature, all opinions are my own.
Luckily we got to visit the museum while the Titanic Artifact Exhibition was there. This exhibit features real artifacts recovered from the ocean floor! Unfortunately we were not allowed to take photos in this exhibit but I am excited to tell you about my favorite parts of the exhibit.

As we entered the exhibit, each person was handed a boarding pass with a passengers name and information.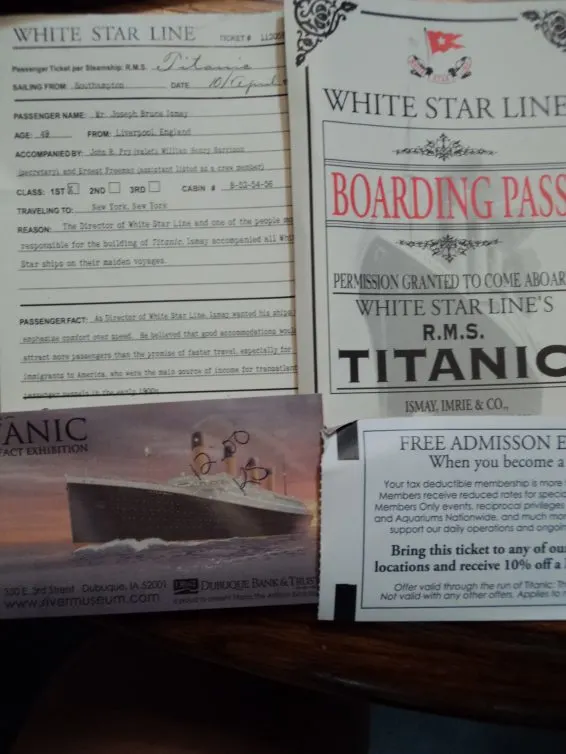 After handing you the boarding pass the staff lets you know to check the wall on the way out to see if you survived the Titanic or if you had perished. The pass also tells you the reason why you were a passenger, who you were accompanied by, your age, if you were a 1st,2nd,or 3rd class passenger, and a fun passenger fact.
My boarding pass was for Miss Edith Corse Evans, a 36 year old 1st class passenger traveling home to N.Y. after a visit in Paris with her cousins. She was accompanied by Mrs. Edward D. Appleton, Mrs. John Murray Brown, and Mrs. Robert C. Cornell.
As we traveled through the exhibit some of the passengers belongings were on display and it was very interesting to see the items condition after spending so much time on the ocean floor. There was a leather bag, perfume samples, china,money and a bunch of other items. It was amazing to see how everything was in such great shape and I liked being able to see whom each item may have belonged to.
My daughters favorite part of this exhibit was the Iceberg on display. She loved being able to touch it!
After visiting the titanic Exhibit we moved on to some of the other fun things the National Mississippi River Museum & Aquarium had to offer.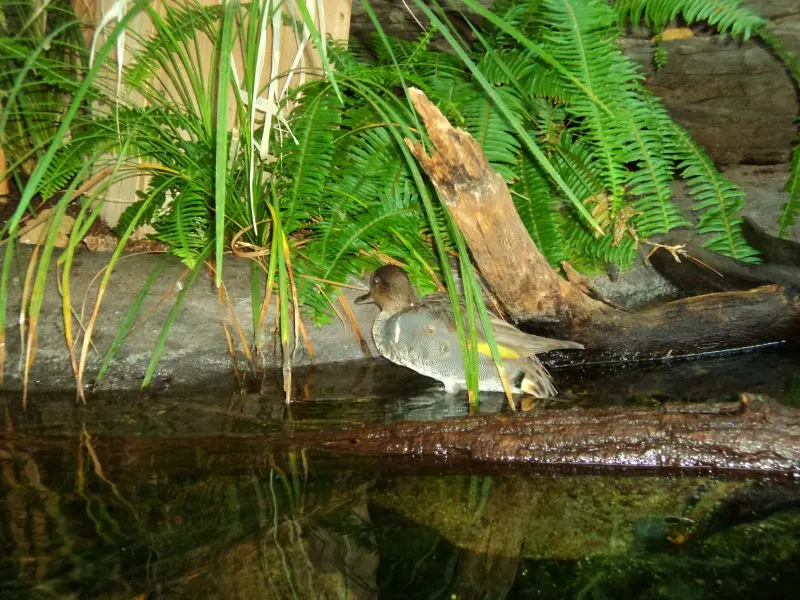 We loved getting up close with some of the cutest creatures around like ducks, a beaver, and sea otters.
This beaver was so much fun to visit, he loved the attention from everyone and interacted with us through the glass.
I love all of the hands on exhibits for little kids and big kids alike. My husband really got a kick out of "noodling" their catfish.
This museum has 2 different buildings and plenty of things to see and do outside. I love this giant catfish that lets you explore the inside of this river creature. We took a cute picture of my daughter in the catfishes eye.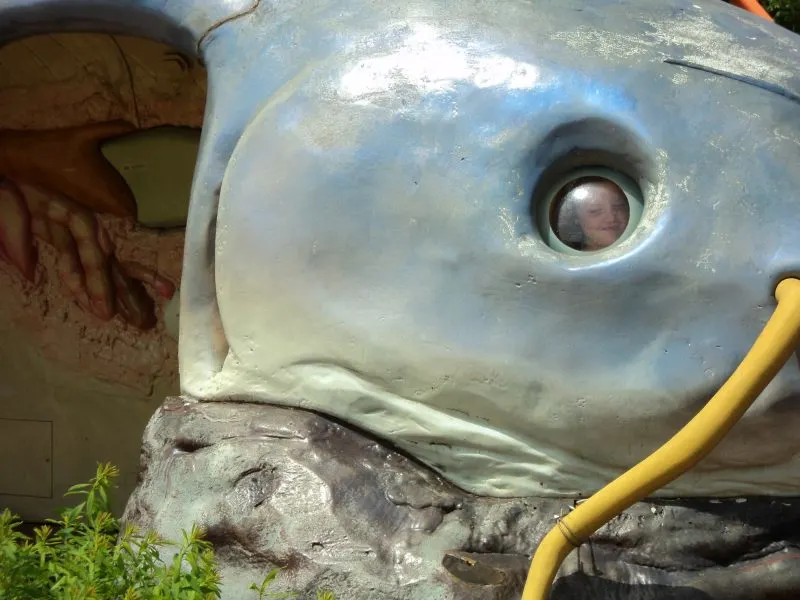 One of my favorite things to see at the National Mississippi River Museum & Aquarium is the Octopus, they are really fascinating creatures.
I liked looking at all of the creatures like snakes, turtles, an alligator, otters, and a beaver but my family likes to take observing to a whole new level.
My daughter and husband were brave enough to pet a sturgeon but I was happy just taking the photos.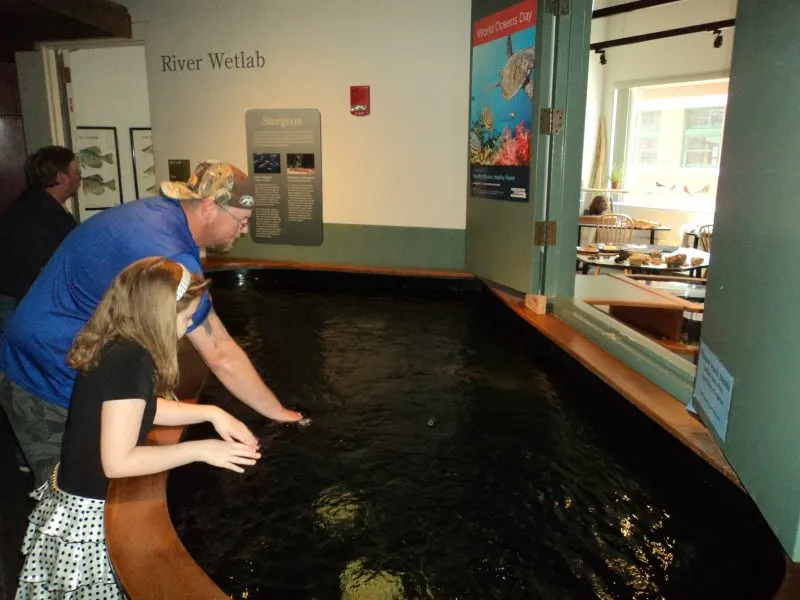 Not only can you see all of these fun exhibits at the National Mississippi River Museum but you can also watch a 4D movie in their immersion theater. The sights, sounds, and smells really make the films come to life!
The National Mississippi River Museum is a great place to take the family for a fun and educational experience. They have something to offer for every member of the family and you can find more about planning your visit by visiting their website at www.rivermuseum.com