This is a sponsored post written by me on behalf of Walmart. All opinions are my own.
The holidays are a busy time and whenever I can save a few minutes it makes a big difference. I try to save time by making simple recipes like these shortbread cookies and getting all of my ingredients as well as other holiday items through Walmart Grocery Pickup.
My biggest time saver is using the Walmart Mobile Check In feature which allows me to use my phone to check in with Walmart to let them know I am on the way to pick up my groceries.
When I arrive at the store, an employee is ready to load my trunk full of the groceries I have ordered. As you can see it is snowing out here in Cedar Rapids, Iowa so I am pretty happy that I don't have to get out of my car!
This service is so convenient and such a time saver especially during this busy holiday season. I save hours of time that I would usually spend inside the store shopping for everything myself.
This is my favorite app that I have ever downloaded, go ahead and download it, it's free. Plus, there are no fees for using this service, all of the items you pick up through the online grocery shopping is the same low price you would get from shopping inside the store.
This service doesn't stop at groceries either, you can pick up everything needed for your holiday dinner, including roasting pans, table cloths, place mats, silverware, and plates.
You can even get artificial Christmas trees, select holiday décor, including lights and stockings, as well as Gingerbread houses. If you are doing a cookie exchange, you can pick up the ingredients for these shortbread cookies as well as boxes or tins to gift them in.
Save time by letting someone else do the shopping and save even more time by making this easy 4 Ingredient Shortbread Cookies recipe, they make the perfect cookie gift this holiday season.
All you need to make these shortbread cookies is 4 simple ingredients that you can easily pick up at Walmart. Butter, brown sugar, flour, and white sugar are the simple ingredients that make this tasty cookie what it is.
Mix the ingredients in mixer until they form a dough, let them butter reach room temperature before mixing into the dough. You can pop it in the microwave for about 12 seconds to soften it quickly.
Once your dough is mixed perfectly (after about 5 minutes of mixing) wrap the dough and refrigerate for about a half an hour.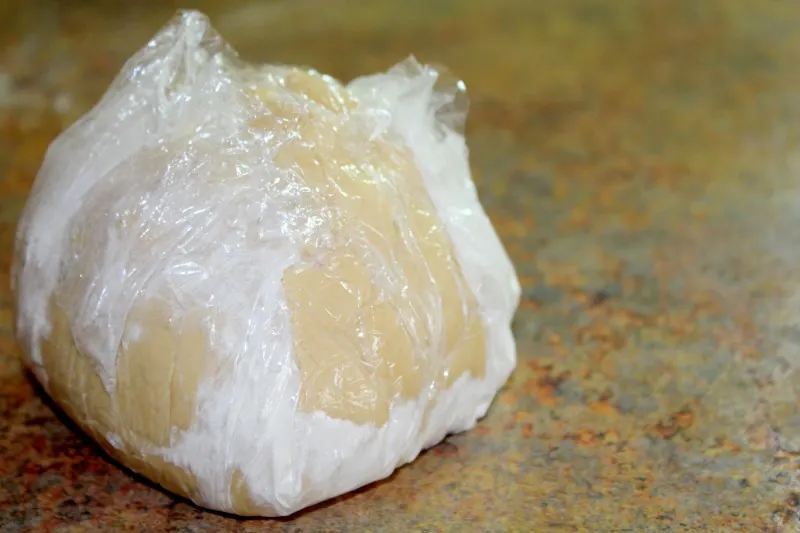 This will make the dough easier to work with and allow you to cut your favorite holiday shapes out to make these shortbread cookies really pop!
If you enjoy decorating and making your cookies in fun shapes be sure to add cookie cutters as well as colorful icing to your list before heading to Walmart to pick up your groceries.
Once all of your cookies are the shape you want pop them onto a cookie sheet and bake in an oven preheated to 350 degrees for about 15 minutes.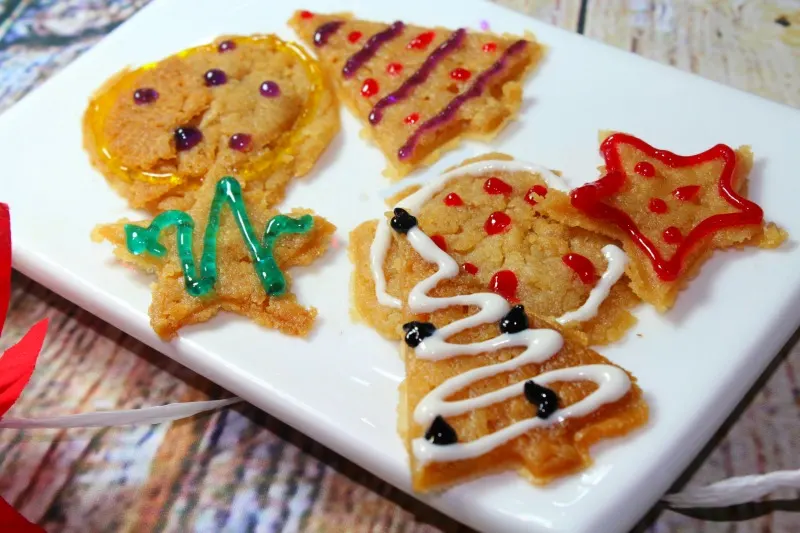 I hope you enjoy these Shortbread Cookies and save time this holiday season by letting Walmart Grocery Pickup help you get everything you need to make your holiday extra special.
Click here to find out if Walmart Grocery Pickup is available in your area and click through below to print out this Shortbread Cookies Recipe.
Shortbread Cookies Recipe
Ingredients
2 Sticks of Butter
1/2 Cup of Brown Sugar
1/2 Cup of White Sugar
4 Cups of Flour (Divided)
Instructions
Preheat oven to 350 degrees
Mix ingredients including butter which has been set out to bring down to room temperature. To do this quicker pop the butter into the microwave for about 12 seconds to soften.
Add in 3 cups of flour, mixing in a little bit at a time. Mix well.
Once you form a dough ball, wrap in plastic wrap sprinkled with flour and refrigerate for about a half an hour. Then add dough to floured surface to cut with cookie cutters. You can use up to one cup of flour for this part depending on how sticky your dough is and what temperature it is once you are ready to cut.