Everybody enjoys a good Thanksgiving meal and with all of the delicious side dishes that are traditionally served on this day, it can be hard to recreate this feast any other day of the year.
I love mashed potatoes, gravy, cranberry sauce, and rolls, and I especially love a moist Thanksgiving turkey but that is a lot of work to create on just any normal day.
Well, that was until I created this Thanksgiving in a Crock Pot meal that makes it so easy to enjoy Thanksgiving all year long!
I love the idea of enjoying a Thanksgiving meal any day of the week and anytime I can make a meal for the whole family in the crock pot I get excited.
My favorite part about making a crock pot meal for my family is just dumping the ingredients in and walking away.
That saves me so much time at the end of the day when I am normally chopping veggies, cooking meats, and messing up my entire kitchen.
This is a shot of all of the ingredients needed to make Thanksgiving in a Crock Pot for your family.
It really is simple!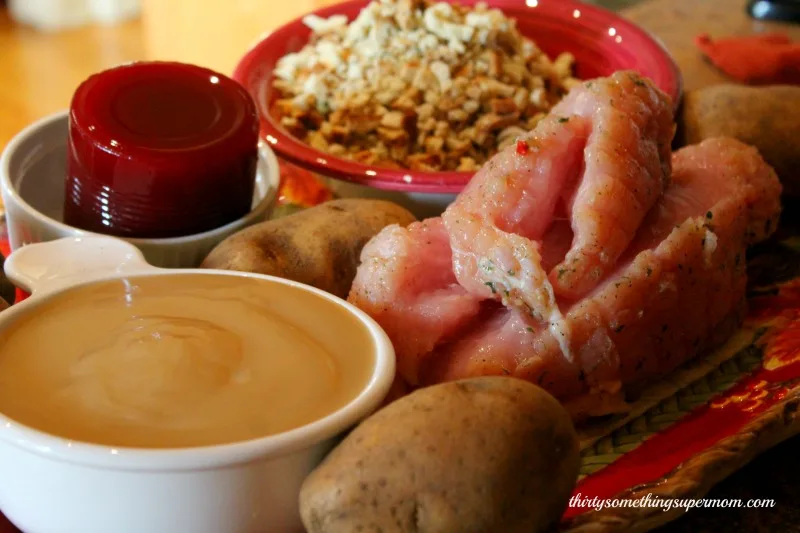 This Crock Pot recipe is so easy to prepare because you literally just dump a bunch of ingredients into a crock pot and walk away.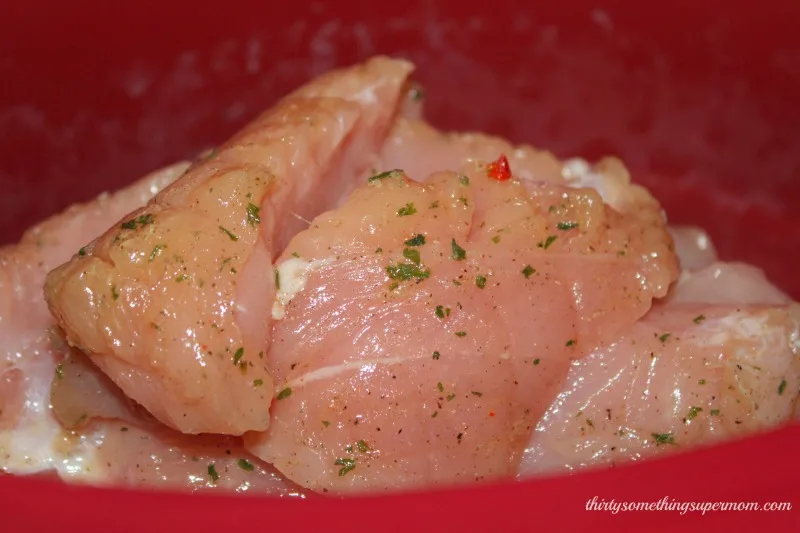 I start with a turkey breast, I chose the all-white meat variety as my family seems to enjoy that the most.
I also made sure to pick up one that says it has already been seasoned because that just makes things even easier.
You can use leftover turkey from Thanksgiving if you choose, this will work perfectly in this recipe.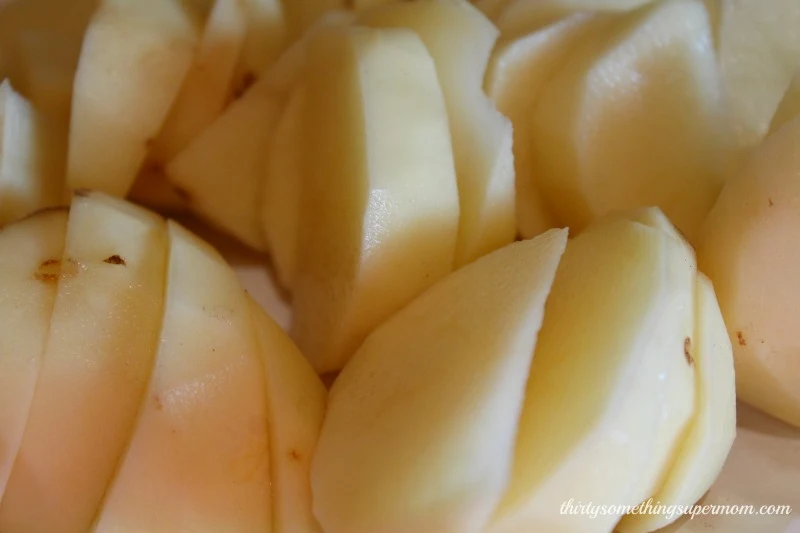 So the only actual work I did on this recipe was peeled and chopped my potatoes.
I wasn't sure if the potatoes would soften as much as I wanted if I didn't chop them but after seeing the final result, I think whole potatoes would work just fine.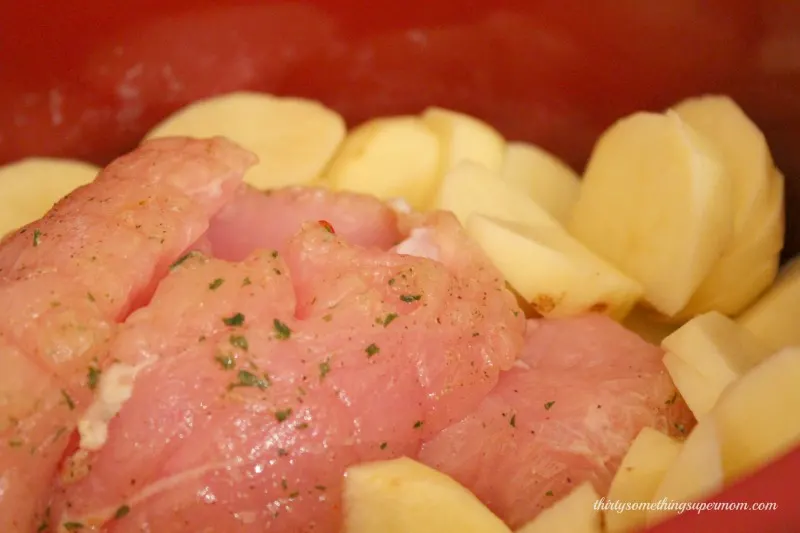 I dumped the potatoes into the crock pot right next to that beautiful turkey breast and then added some gravy on top of that.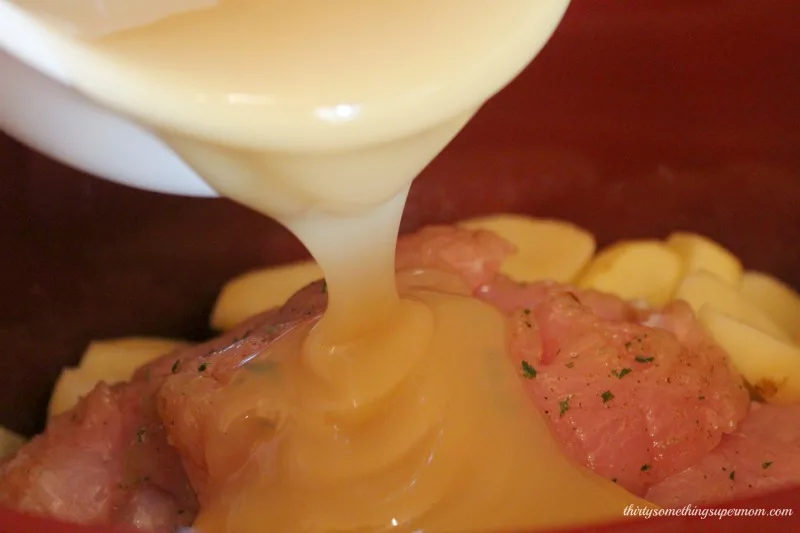 The next thing I added was the stuffing!
I just poured it right on top of the other ingredients already in the crock pot.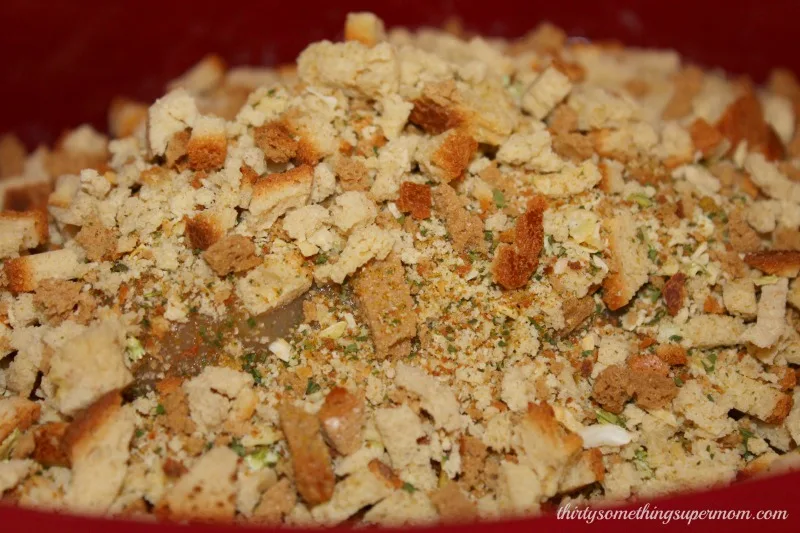 Next I added a can of cranberry sauce.
I love that stuff but never eat it any other day besides Thanksgiving for some reason.
This recipe is going to change that!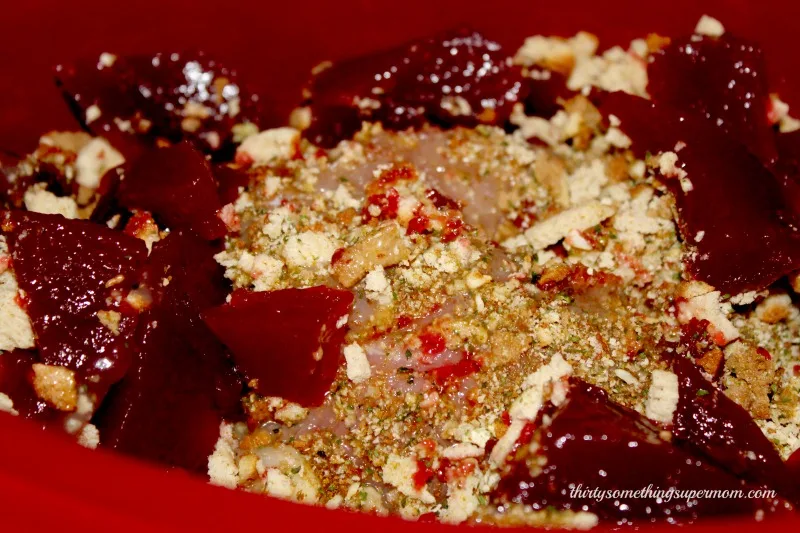 The last thing I add to this Thanksgiving in a Crock Pot is a can of cream of chicken soup.
I added it to ensure there was enough moisture in the pot to not only soften the potatoes but to also make sure the stuffing got nice and gooey, I love it that way!
If you like your stuffing a little less gooey you can skip this step or use chicken broth instead if you prefer.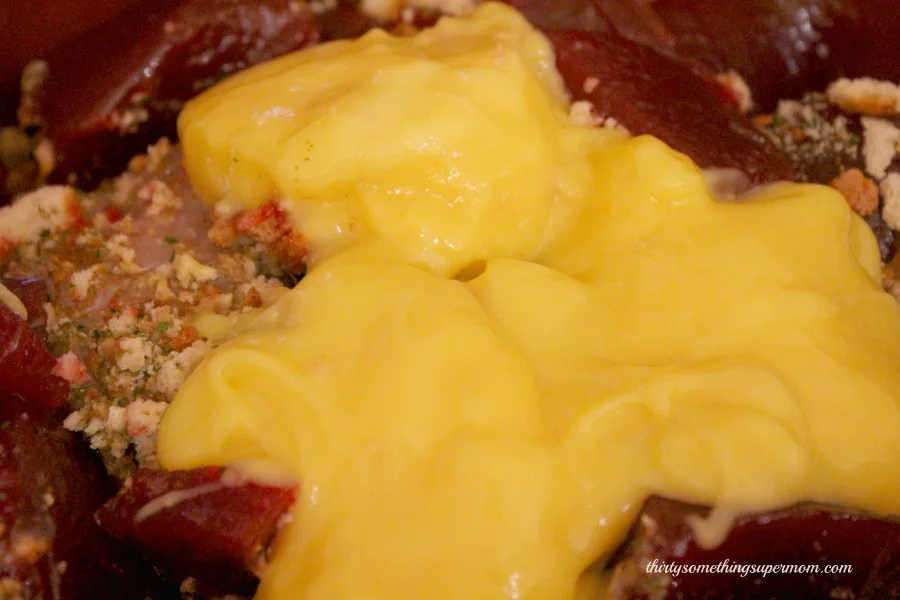 I set my crock pot to high and let it cook all day while I get my errands ran, get work done, and attempt to get my house clean.
I even have found some extra time to get a little shopping done for the holidays.
But now there is no reason to wait until the holiday season to enjoy a delicious Thanksgiving meal because now we can enjoy Thanksgiving in a Crock Pot whenever we want!
If you liked this recipe you may enjoy these 14 easy crockpot recipes for the whole family.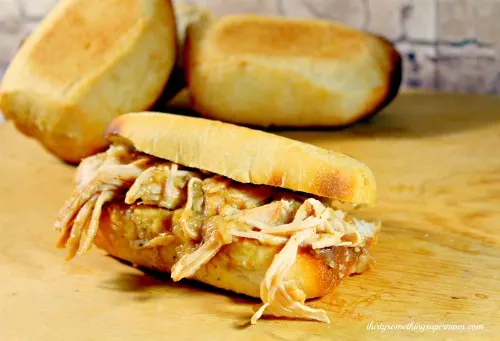 Thanksgiving in a Crockpot
Total Time:
5 hours
15 minutes
Ingredients
1 3lb Savory White Meat Turkey Breast
6 oz Stuffing Mix
4-5 Potatoes (Chopped & Peeled)
21 Ounces of Turkey Gravy
14 Ounces of Cranberry Sauce
1 10 ounce Can Cream of Chicken Soup
Hoagies or Buns for serving
Instructions
Place turkey breast into the crock pot and add peeled and chopped potatoes to the crock pot. Add the rest of the ingredients.
Cook on high for 5-7 hours stirring occasionally.
When the meal is done stir until all of the contents are mixed together thoroughly.
Warm buns in the oven until slightly crisp and spoon the crock pot thanksgiving meal inside. Serve and enjoy!