This before and after furniture makeover contains affiliate links which means that if you make a purchase after clicking a link, I will receive a small percentage of the sale at no additional cost to you.
With a little paint and new hardware, this before and after furniture makeover breathes new life into these outdated end tables.
I picked up a couple of side tables at a garage sale recently for just ten bucks. I headed out looking for a deal on something that I could easily restore by just adding a fresh coat of paint and some new hardware. Luckily I found the perfect pieces of furniture for this DIY project, the first time I started looking.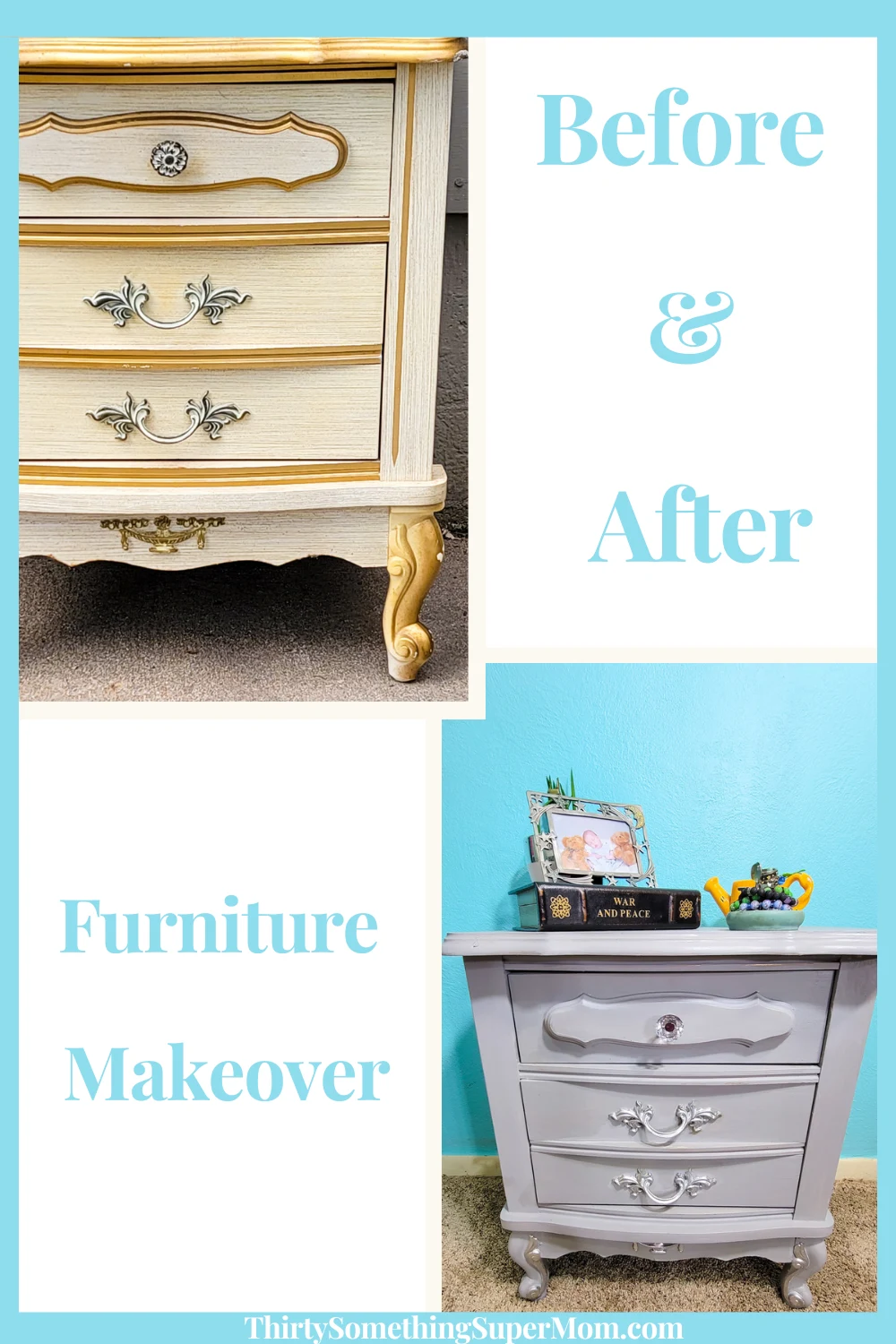 These nightstands, end tables, or side tables, whatever you call them, were the exact ones I remember from my childhood. We moved a lot and there are few photos of those times so I get excited by stumbling across something that brings back memories of those days.
Usually, when I stumble upon antique dressers or other furniture pieces they require a lot of work that I just wasn't up for this time around.
I needed a side table for my bedroom and only had the time for easy furniture makeovers since I wanted this piece in my bedroom as soon as possible. So when I found this set of night stands in great shape, other than some cosmetic damage, I knew that I could easily transform this bedroom furniture fast.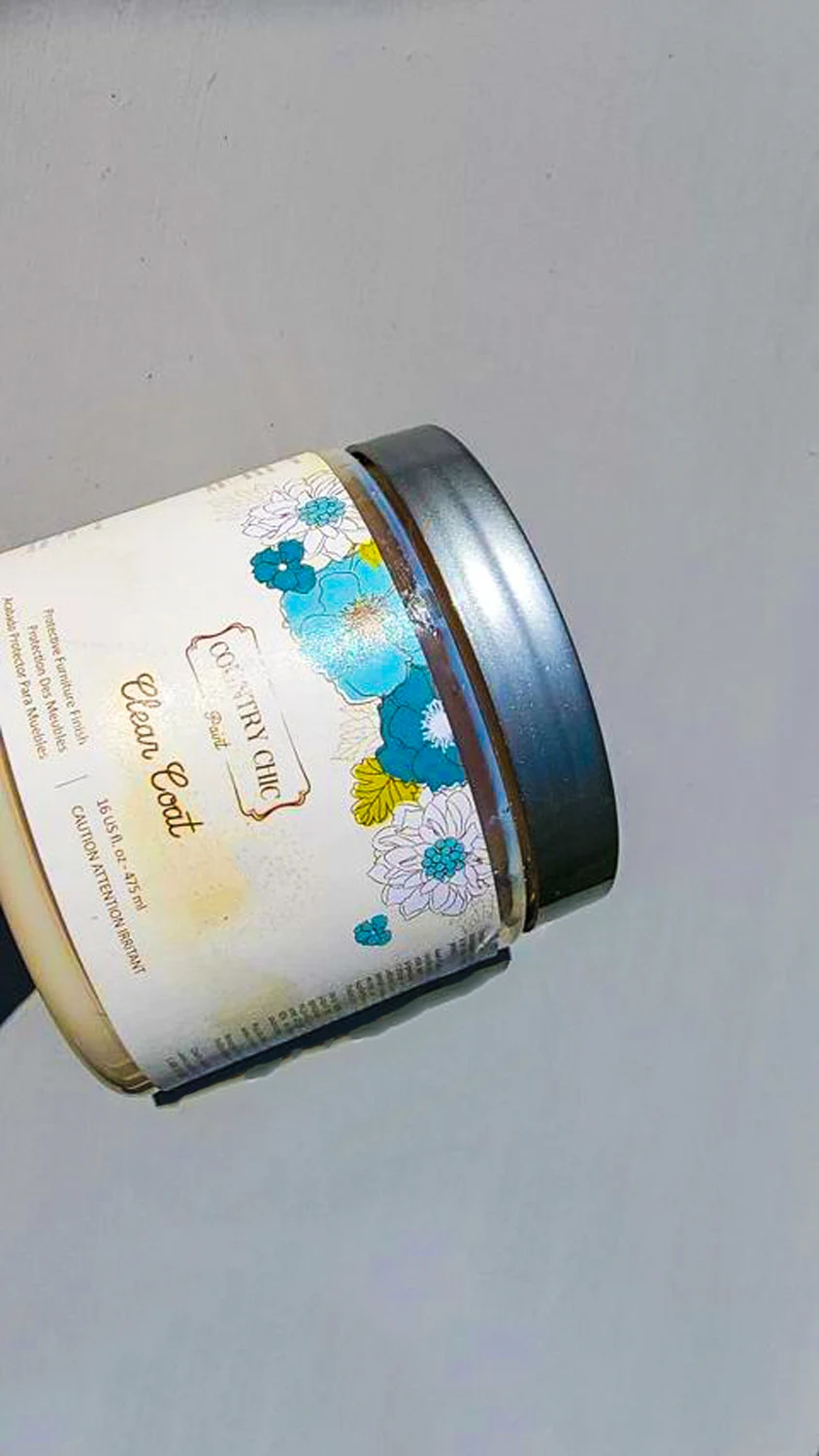 Before and After Furniture Makeover Supplies
When I got this set home and came up with a plan, the first thing I needed to figure out was what color I wanted to use to give this outdated furniture a new modern look.
Since I have worked on a few other furniture makeovers in my bedroom, I had quite a bit of painting supplies already on hand to get me started transforming these end tables. I had a little chalk paint left over from this makeup vanity makeover which was one of my favorite furniture makeovers, so I decided it was the best option to give this piece a whole new look.
I have been transforming one piece at a time in my bedroom and this color was perfect to finish off the look. I still have one more vintage hutch that I am working on but hope to share that before and after furniture makeover soon.
For this project, you will need the following items.
I used Country Chic paint but I have heard good things about Annie Sloan Chalk Paint and Miss Mustard Seed paint as well. If you do decide to go with Country Chic, you can pick up a chalk paint kit that has everything you would want for your furniture painting needs, just be sure to select the right color for your project.
I have learned that chalk paint goes a long way and was amazed by how many projects I could do with just one jar. As long as you seal the jar properly, you can use it again and again on future projects.
Be sure to check out my other blog posts that share furniture makeovers using this exact paint. Don't miss this trash-to-treasure wood dresser makeover using the same chalk paint.
How to Give End Tables a Chalk Paint Makeover
The first step to transforming an old piece of furniture picked up at a garage sale, flea market, side of the road, or even a thrift store find is to give it a good cleaning.
This piece came with a thick coat of spray paint splashed across the top. If I wanted to stain this piece it may have been difficult to cover it, even with a very dark stain but I knew I was using chalk paint so this didn't deter me.
I tried using a little elbow grease and a few different options of cleaning products to remove the mess but it would just not fade. At first, I was concerned about using a darker color to make sure it would cover the mess but I really wanted to use this light gray shade to match the antique dresser in my room.
So I gave it a shot and was once again impressed by the great coverage chalk paint gave to this entire piece, even the parts that were marked with what I assumed was red spray paint. In my opinion and experience, chalk paint is the best paint to use when you need good coverage but don't want to add multiple coats of paint.
Another thing I like about using chalk paint or milk paint is that you don't have to pay such close attention to the brush strokes as you do with, for example, Sherwin Williams paint or regular latex paint.
After cleaning the piece, remove the original hardware, pull the drawers out, and paint the entire surface with your chosen chalk paint color.
Allow the piece to dry completely and then replace the hardware or give it a new look.
Choosing New Hardware
I chose to replace the top drawer pull with this new diamond-shaped hardware. The bottom drawer pulls would not come off of this piece without a struggle. I tried everything I could think of to get this hardware off but I realized it wouldn't remove easily without damaging the piece.
I didn't want to take that chance so I decided to paint it instead using this metallic paint.
The only thing more impressive than the coverage of the chalk paint is this metallic paint, it really shines.
I was searching the hardware store for shiny paint but didn't really have a brand preference, I just wanted to get something that would cover up the old hardware well and make it pop.
Judging by the paint that you can see through the jar, it doesn't seem like it would be such a bright color but this paint leaves a nice mirror-like finish on the old hardware. After seeing the results, I am glad that I went this way rather than buying new hardware for the bottom drawer pulls.
Plus, this paint worked really well on other surfaces as well. I used it to add a hand-painted pattern to an old dresser, coffee table, and dining table as well. I added some detail with a paint sprayer to the top of the dresser and used this to create a pop of color in the details.
It turns out that this is a great way to add a little bit of detail to all of my favorite furniture pieces. The next time you want to make a big impact with a small bit of effort, this metallic paint is perfect.
Tips for Updating Old Furniture Pieces
When working with old furniture it can be difficult to plan ahead because much like working on an old house, you never really know what's going on until you begin the project.
Don't let that discourage you from working all things thrifty or prevent you from tackling furniture transformations with old furniture. I have learned an easy way to get around almost everything that comes my way, thanks to many step-by-step tutorials as well as trial and error.
So I am going to share my best tips to achieve the final result you want.
Stripping paint can be a better option rather than repainting despite how overwhelming the process may seem to be at first. This is especially the case with old vintage pieces built from solid wood. Plus, this is a great way to get a new lease on an old item without having to cover it in paint.
Sanding can help remove dark wax from old pieces to get the surface ready for a new stain. Just be sure to cover it with a clear wax to protect the exposed wood when done.
Staining an old piece of furniture can restore it back to its original look.
Be sure to look over your next piece before committing to a project. Check for gouges in the wood and make sure the mechanics of the piece are in good shape. There are ways to fix both of those problems if you are handy but if you are not, it may not be a great idea to tackle that project.
Check the drawer fronts to see if they can be removed and if not, you can either use a little bit of imagination or move on to the next piece.
If you aren't sure about choosing chalk paint colors, go with neutral colors that can fit into any environment for the best results. I have an old cabinet decorated with old white chalk paint that has been moved around in my home more times than I can count. It blends in nicely and although I changed its location many times, that chalky finish paint will work for a long time. White paint is a safe bet for me so if I don't have a different color in mind, I usually just go with it.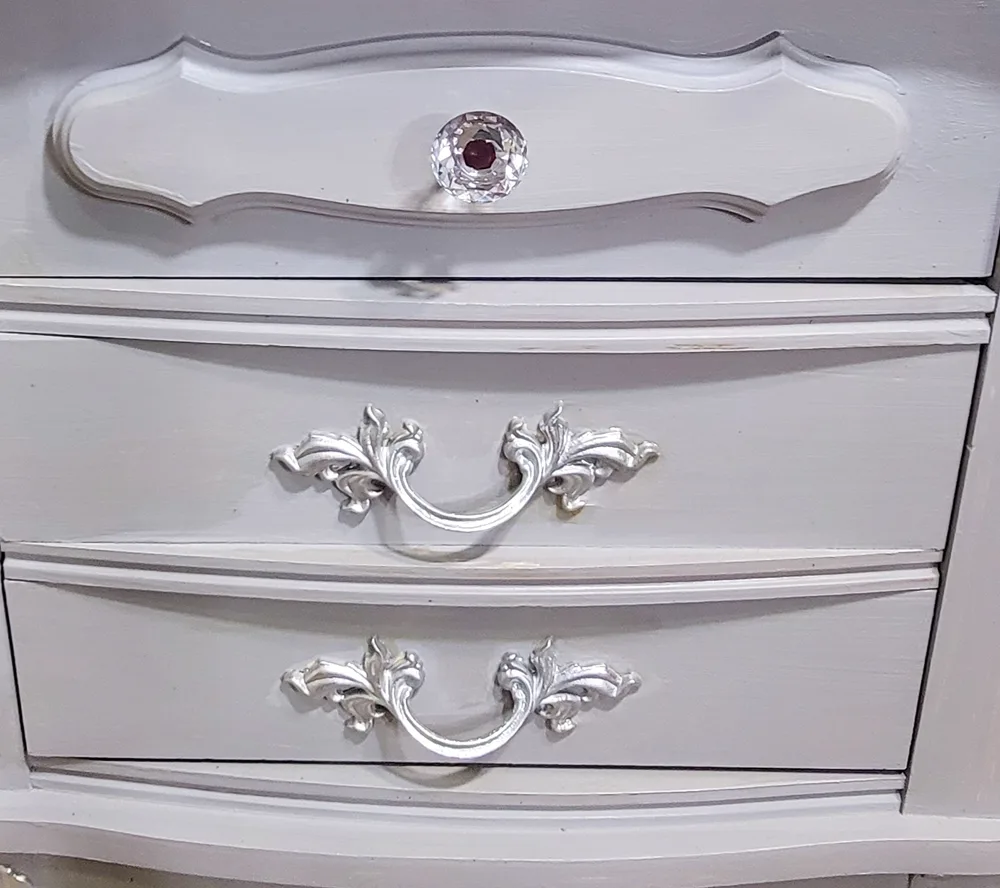 Where is the Best Place to Find Furniture for Makeovers?
I have found places like Facebook Marketplace, Craigslist, the local Penny Saver, and the Nextdoor App to be the best places online to find good deals on used furniture.
If you are up for a day of shopping, hitting thrift stores, garage sales, and antique shops are great places to visit when looking for pieces to update. I especially enjoy doing before and after furniture makeovers on older pieces because the transformation is so satisfying.
Go to a department store and find a cheap piece that can be transformed into something new. If you are lucky enough to live near an Ikea, this is a great place to find furniture makeover ideas.
Your next furniture makeover may be an Ikea Hack made for a bathroom item that is proudly displayed in your family room. Or not, the point is that you just don't know where you may find your next before and after furniture makeover idea. Anything is possible with a little imagination!
Look around your own home and find a piece that needs a little TLC. I am currently working on one of my favorite makeovers of an entertainment center that will now live in my dining room. It used to hold all of my electronic devices in my living room but now it serves as a place to display my cookware.
Don't forget to follow along on social media and sign up for the free newsletter so that you never miss a post again.
More Furniture Before and After Makeovers
You'll love this Cheap & Easy Rolling Cabinet Makeover where I transform a vintage red cabinet into a modern blue workspace with white and silver accents.
Whether you want to create a toddler bed, day bed, double bed, or a queen size bed for a guest room made from wood pallets, this post shows you the easiest way to create a DIY Pallet Bed Frame. Plus you will find lots of helpful tips for selecting pallets, how to transform pallets, and how to clean pallets for your DIY projects.
Check out this post sharing a before and after makeover of a vintage storage chest that I transformed into a DIY table.
Learn How to Make Your Own Garden Light Post with this easy upcycle with step-by-step instructions.
Adapting a door, especially an antique door, to an existing opening can be tricky. The older the door, the more likely it is to be an unusual size and the greater the chance that the door will be out of true. So be sure to check out this post showing you How to Hang a Reclaimed Door in an Existing Jamb.
Don't forget to follow along on social media and sign up for the free newsletter so you never miss another before and after furniture update again.