Home Improvements can be really expensive which means being able to tackle those projects yourself is an essential part of being a homeowner.
Learning How to Build a Retaining Wall can save you thousands and by doing it yourself, you can make sure this DIY project is done the right way!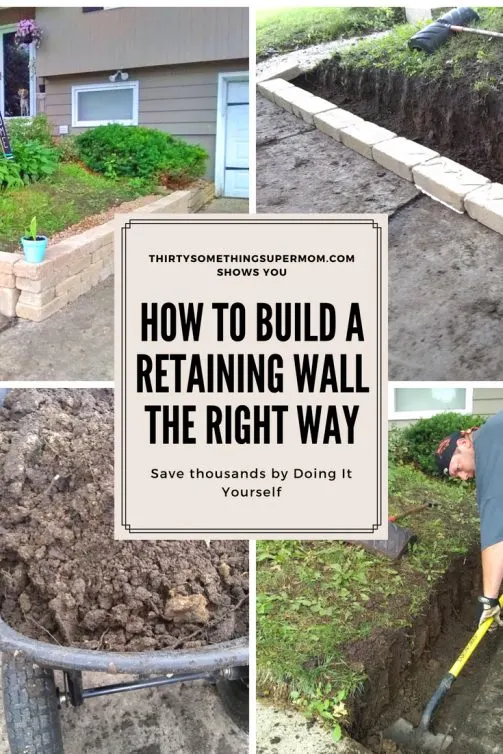 Our retaining wall started crumbling down almost immediately after moving to Iowa when we had a local serviceman pay us a visit to install our cable.
This genius drove right over our existing retaining wall which was apparently made of driftwood from the Titanic era, and it broke.
We were new to the area, excited to live in Iowa finally after years of planning and new to the idea of having a retaining wall so we really didn't get too upset, we just let it go.
It wasn't until we had a little bit of rain before we noticed what kind of damage had been done.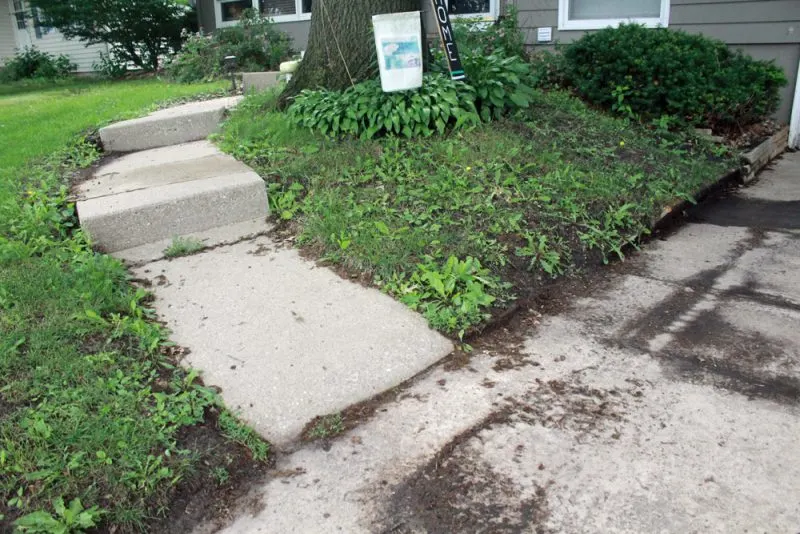 Now that the wood retaining wall was busted, the water and mud would pour right into our driveway, creating a big sloppy mess.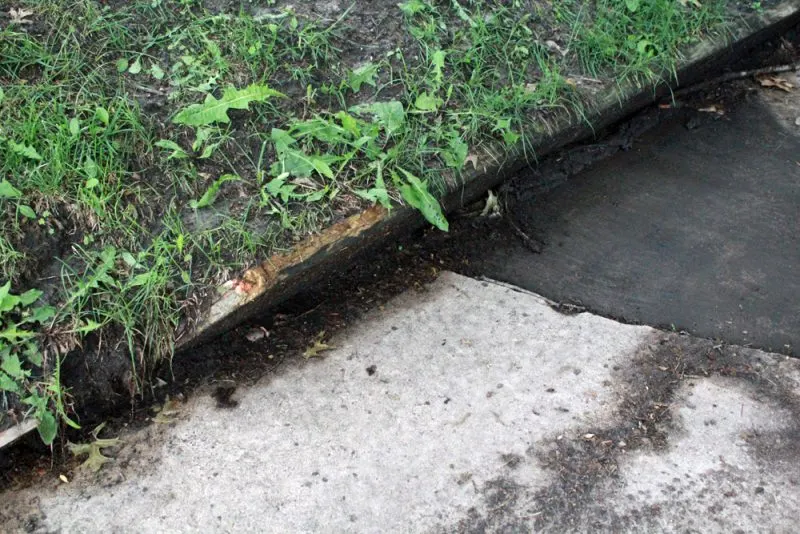 As time went on, the retaining wall eroded more and the problem worsened.
One day my husband decided that he had enough of this mess and felt confident that he could Build a Retaining Wall the Right Way without having to hire an overpriced company.
So we got started.
The first thing we did was remove the sliver of wood by digging it out completely.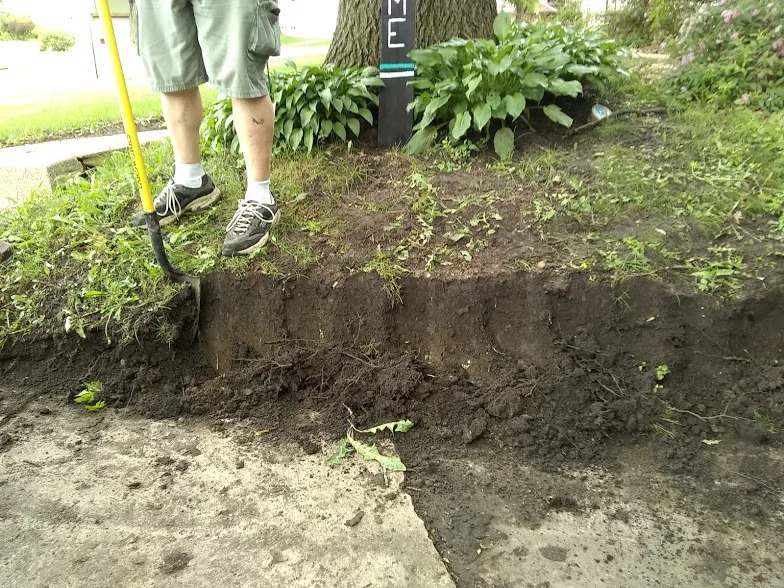 We then measured the size of the wall we needed by measuring the dirt that we are building the retaining wall to keep in.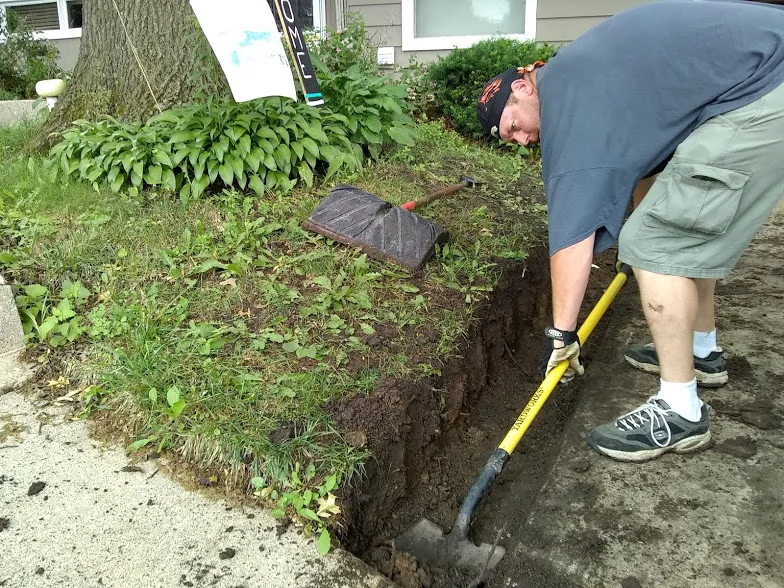 We dug out more space behind where we wanted the retaining wall to end in order to add in gravel for extra drainage.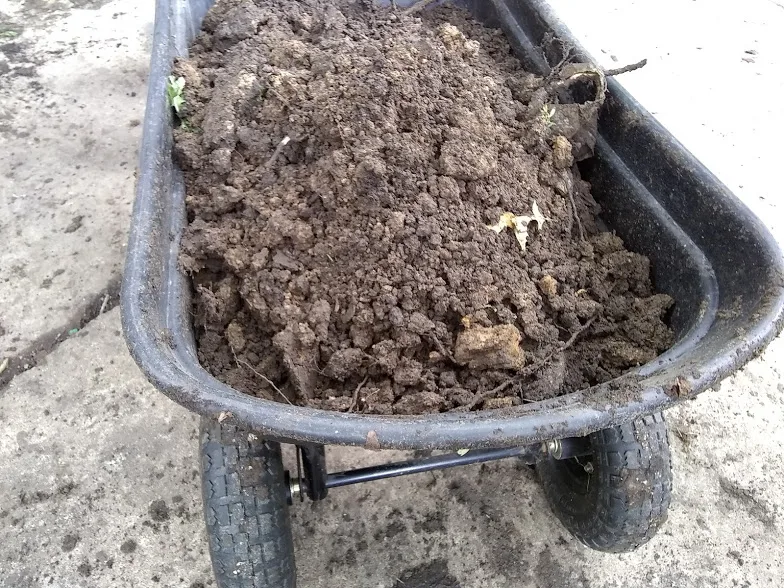 This is the best way to build your retaining wall if you get record-breaking rainfall everytime it rains like we do here in Iowa, although for some weird midwestern reason nobody will admit it.
It's kind of hard to ignore the flood-like conditions when your retaining wall is crumbling, so trust me, it pours down hard when it rains here.
If your retaining wall is on a slope it is bound to take on more water than other areas in your yard so adding gravel is a good idea.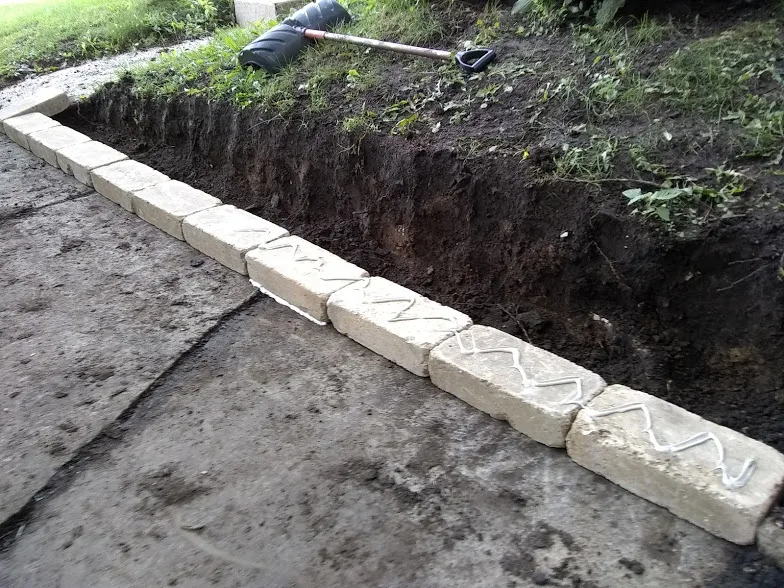 Measure out how many bricks you will need and then buy some extra to avoid that second trip to the store that seems to come with every DIY project for homeowners.
Lay down your bricks creating the retaining wall but don't add any landscape glue yet, just lay them out to see if you need to make any adjustments.
To create a staggered look or if you find a corner doesn't end in the right place, you can spend a bunch of money on a toolset you will only need for this job or you can drop those bad boys on your curb to break them in half.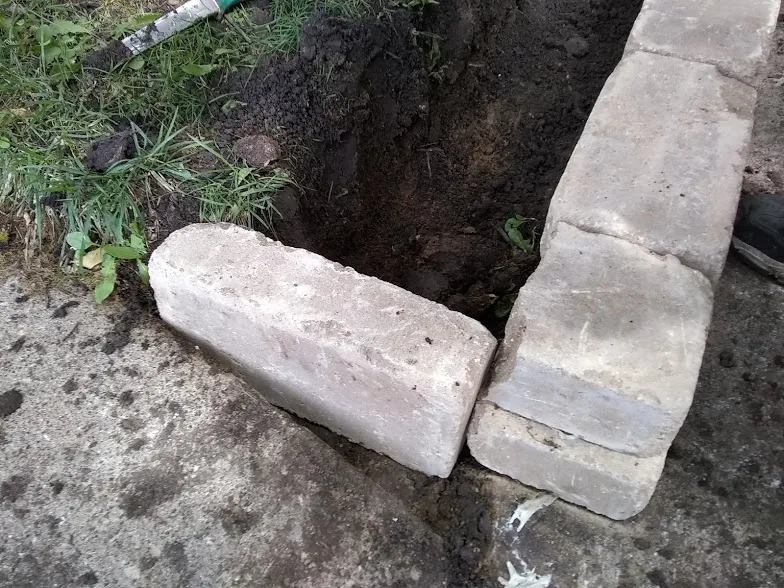 If you don't like the look of a not so perfect edge on your retaining wall, turn the brick to the other side or pick up a hammer and chisel to help you get your Fred Flinstone on.
With each new addition of bricks, starting with the first, it is a good idea to add a zigzag of landscaping glue to help keep the retaining wall in place over time.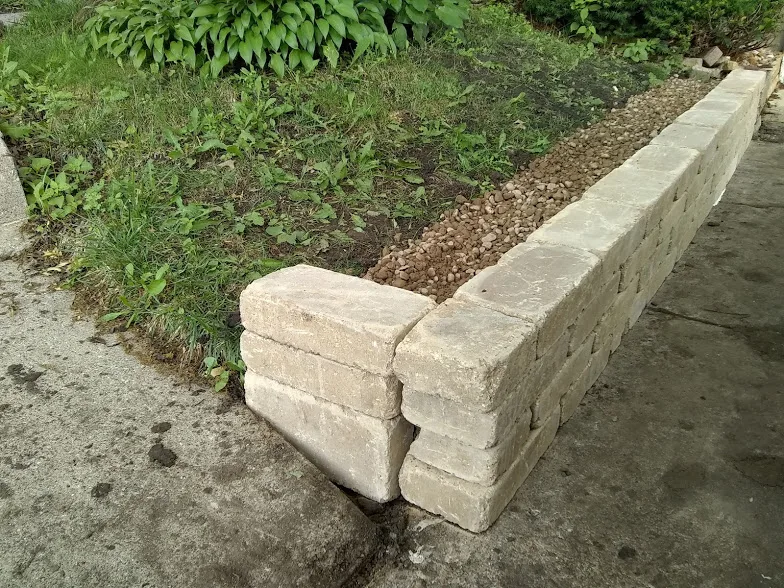 Once you have your wall in place, you can pour in the gravel to help your retaining wall drain water easily and serve an even better purpose than looking pretty in your yard.
I love the way the gravel looks but if you want to plant a garden you can always add a top layer of soil or omit the gravel completely if drainage is not an issue for your retaining wall.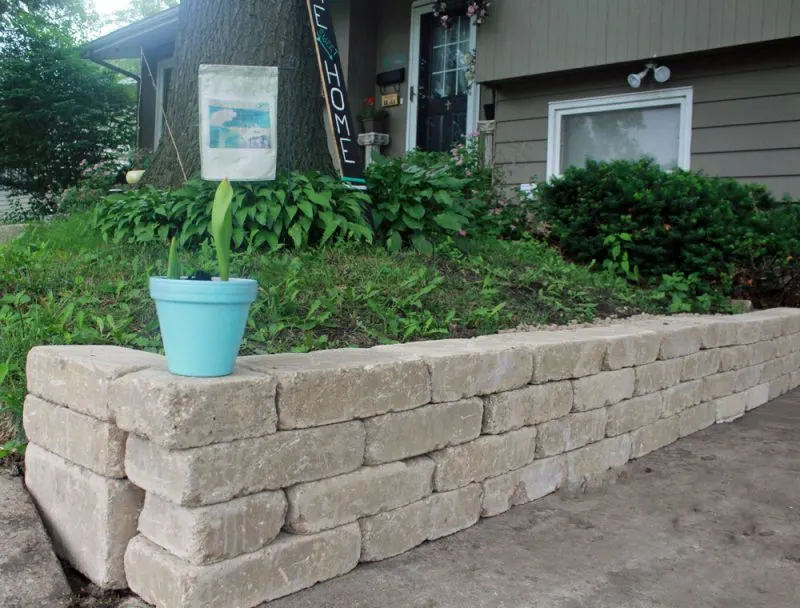 I hope I was able to help you learn How to Build a Retaining Wall the right way and see how it easy it can be to tackle homeowner issues with fun DIY projects.
Don't Miss These Posts
Find out how to clean battery corrosion in remote control and see how to create a home office workout room.