This easy vinaigrette dressing is not only delicious but it is super easy to make. Plus, it is the perfect dressing for those following a gluten-free, paleo, SCD, or even keto diet. Such a versatile recipe with lots of variations possible, keep reading to see all of the best ways to enjoy this Easy Vinaigrette Dressing.
If you have never made your own salad dressing before, you will be very pleased with this recipe. It's so easy to recreate this easy vinaigrette dressing and customize to your own taste preferences.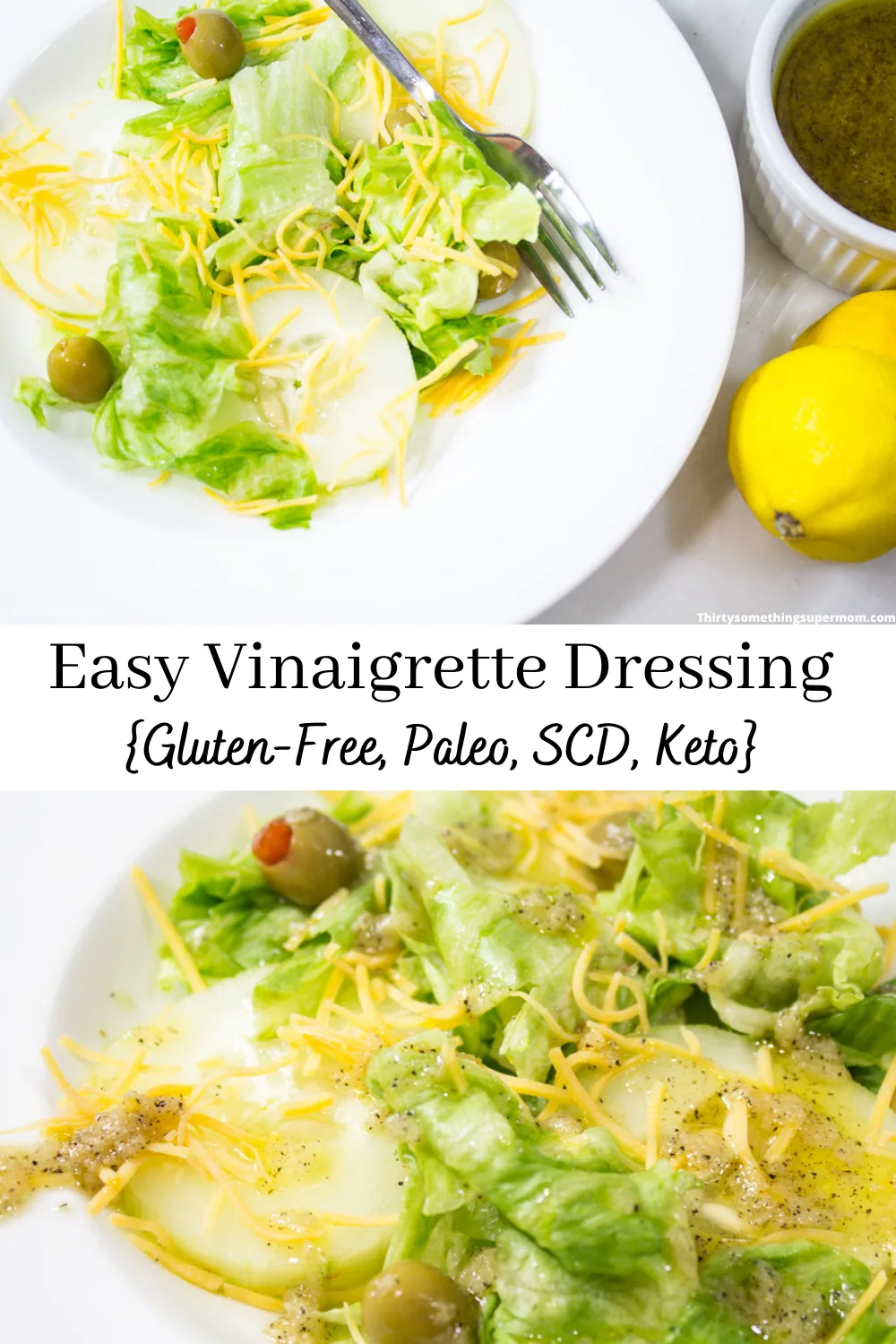 What is the Specific Carbohydrate Diet?
As someone who has followed many diets over the years, I know how hard it can be to create something delicious that fits within all of the rules and guidelines. One of the hardest diets I have ever attempted to stick to is called the Specific Carbohydrate Diet or SCD for short.
This is not a weight loss type of diet although I did lose weight while following it. I was following SCD, like many others, in hopes of relieving symptoms from an autoimmune disease. Many people find that eating the SCD way removes their symptoms and some even think that this diet is the cure for what ails them.
You can find more about the Specific Carbohydrate Diet by clicking here and read more recipes that are SCD friendly by clicking here.
I still enjoy many SCD friendly recipes even though I don't follow the diet exclusively like I used to. These days, my family eats low carb although there are many Specific Carbohydrate Diet recipes that have become a staple in our diet.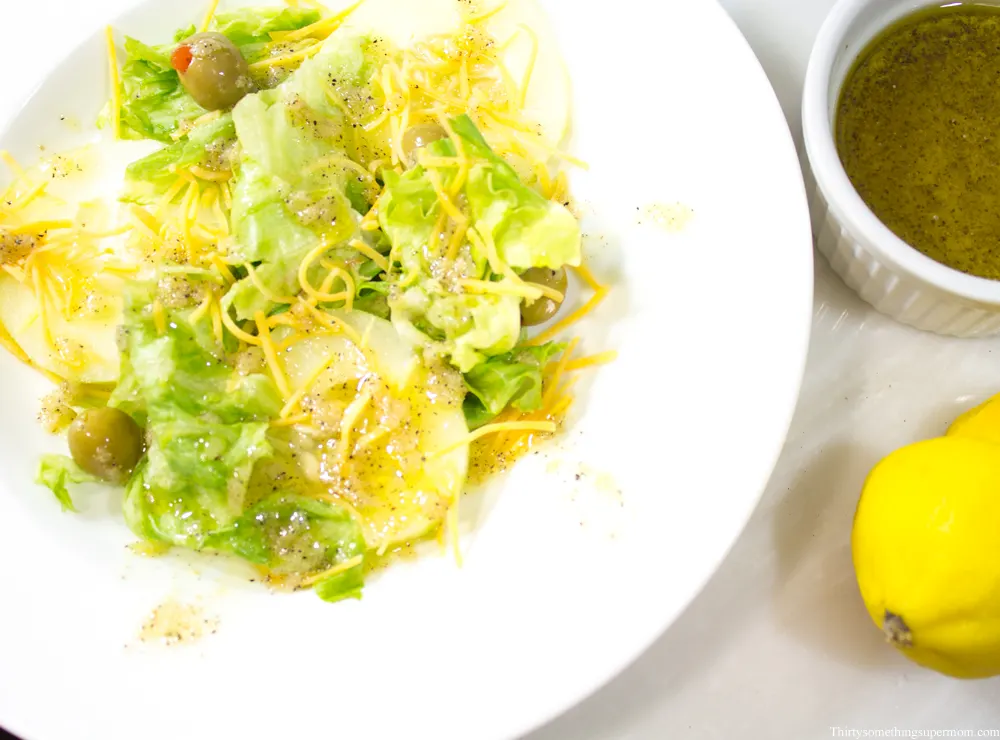 What is the Keto Diet?
The keto diet has gained popularity in the past year due to it being very easy to follow and its ability to transform your body so fast. It's typically made up of low carbs and high fat. This method trains your body to burn fat efficiently when you enter a state of ketosis.
There are many health benefits to following a keto diet, it has been known to help diabetics get their insulin levels to a normal range. The diet has also been reported to help with epilepsy, slowing tumor growth, and in some cases, it has even improved the symptoms of Parkinson's disease.
If you are interested in trying out some of my favorite keto recipes click here.
Easy Vinaigrette Dressing Variations
There are many variations to this recipe that you could try out. Experimenting with a basic recipe like this one can be a lot of fun. For a less acidic dressing cut the vinegar in half and leave the rest of the ingredients.
You can add in a teaspoon of Dijon Mustard for a creamier dressing. You can also try spicy mustard for a bit of a kick. Adding in fresh minced garlic gives this dressing a new flavor and new texture.
More ways to Enjoy this Easy Vinaigrette Dressing Recipe
Another way to change this recipe easily is to add in a dash of Parmesan Cheese or shredded Colby Jack. Pretty much any cheese will change the texture and flavor. I love cheese so this is always a positive addition to almost any recipe in my opinion.
A great way to add in a burst of flavor is to dice tomatoes along with fresh garlic and let them sit in the dressing. Sprinkle on some parmesan cheese to create a bruschetta type dressing. Although this one takes more time, it is worth the wait.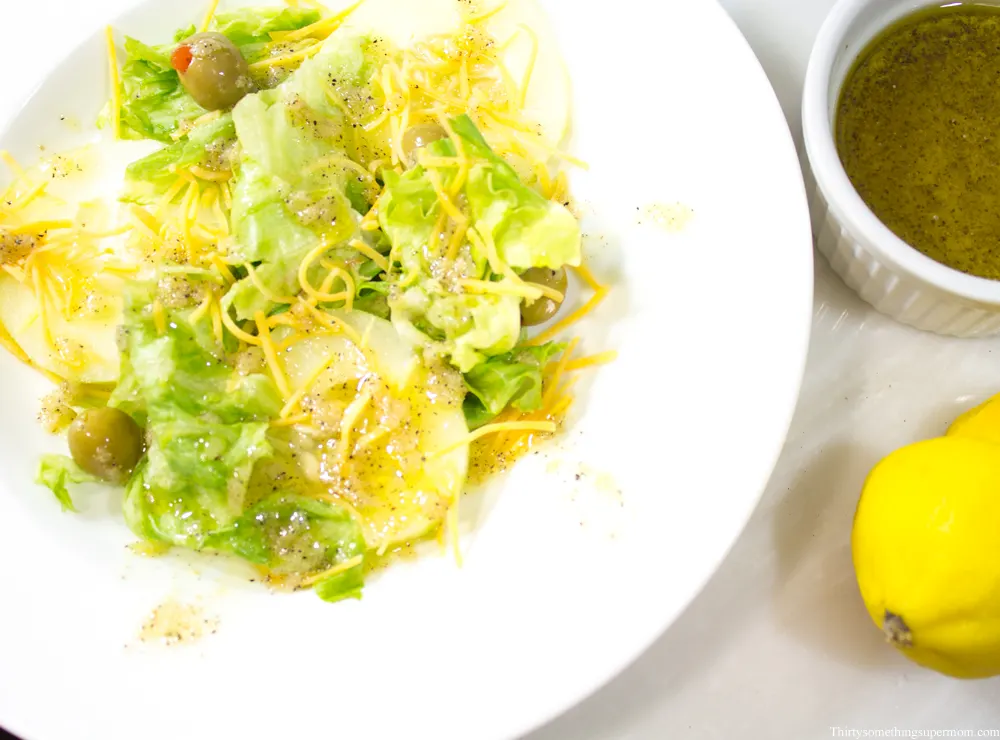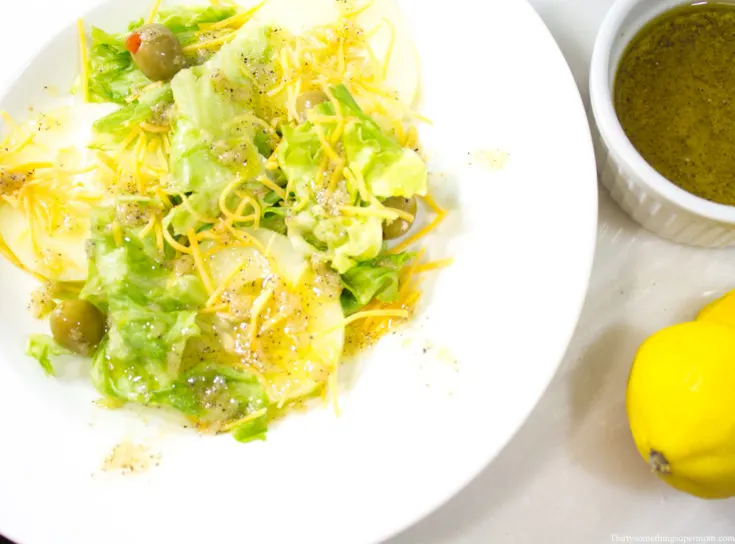 Easy Vinaigrette Dressing SCD Friendly
Ingredients
1 teaspoon Garlic Powder
2 squirts of Lemon
1/2 teaspoon Salt
1/4 teaspoons Pepper
3 tablespoons Olive Oil
4 tablespoons White Distilled Vinegar
Instructions
Mix all of the ingredients together and enjoy!
Nutrition Information
Serving Size
1
Amount Per Serving Calories 420Total Fat 41gSaturated Fat 6gSodium 1183mgCarbohydrates 15gSugar 4gProtein 3g

Tell me which variations you have tried out and how you liked it. Did you add something not listed here? Let me know by leaving a comment below. Don't forget to share this Easy Vinaigrette Dressing on your favorite social media.