This Beauty Gift Basket Idea for Makeup Lovers is brought to you through a sponsored post with EddieFunkhouser.com All opinions are my own, as usual.
If you have someone on your list that is into makeup, like the kind of people who watch those youtube videos with experts transforming their entire look with a stick of lipstick, some bronzer, and they contour their faces to look nothing like they originally looked, well then you have to deliver the best.
This Beauty gift basket idea is sure to please any makeup lover. Packed with products created to help express a supercharged personality and accentuate natural beauty.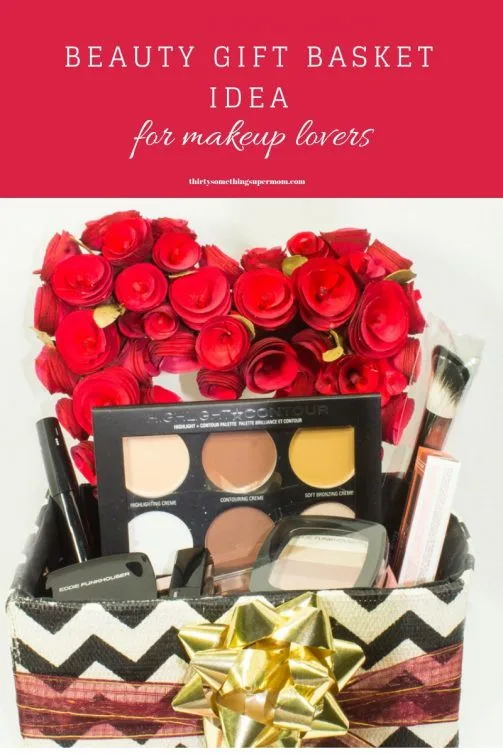 Christmas will be here before you know it and if you still have some gifts to pick up, you may settle on almost anything that you can get your hands on because the pickings are slim as they say. Well I don't know if "they" say it as much as my mom says it on occasion and thus has become a part of my everyday lingo. She has that kind of impact on people, we have been quoting her for years.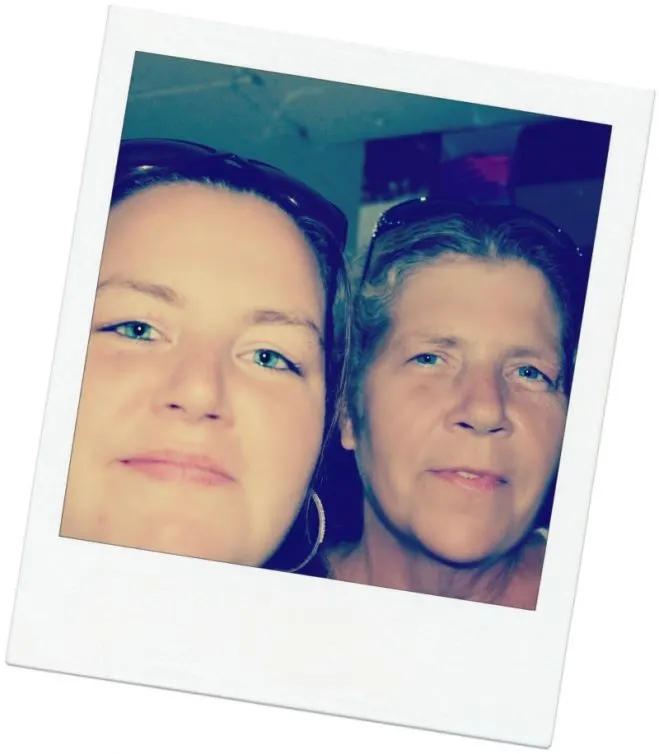 Ever since I was a kid, I always got along really well with my mom. I think my favorite quality of hers is that she keeps it real more than anyone I have ever met. She is who she is and doesn't try to pretend to be anything else. On occasion, she will try to dress up or put on makeup to enhance her beauty or she will try to bite her tongue when she finds herself in a place she shouldn't be cursing but ultimately she is who she is so we have all seen her without makeup and definitely heard her curse in a church.
She never has bad intentions but because she couldn't be bothered with what the general population finds normal, she may come off as rude but in reality, she just isn't fake.
No Sir you won't hear a pleasant tone from this lady when ordering a coffee and you definitely will not hear her admit that she is rude. Even on that time that I asked the people at the coffee shop if they thought she was rude, she was shocked when they admitted that yes she came off pretty callously. The truth is that there aren't many people out there with as good of a heart as her, especially while also being a strong badass woman.
Today is her birthday and she will be headed over to my house after work much like she has done every year for the past 14 or 15 years.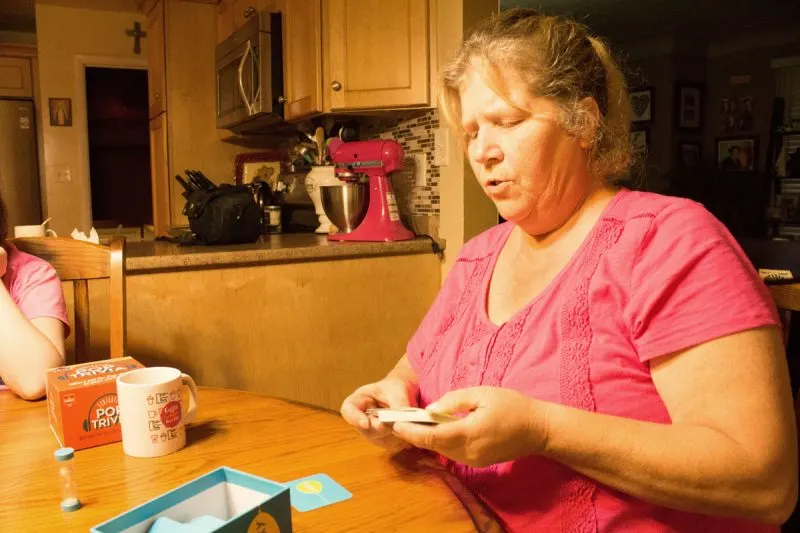 The last time we had her over for a meal we played a round of Kwirky, a fun card game that we are obsessed with because it always makes us giggle. During the gameplay when someone makes a claim that you think should be disputed, you are supposed to say Challenge and then when the turn is over you proceed to tell the other players what you think the actual answer is and they decide in either the challengees favor or the challenger.
Well ever since we first played, we have been saying Challenge at least daily because my mom brought that game option to a whole new level by calling people on even the most obvious answers. Like when the card prompted someone to name a soda with the letter W in it and the player said A&W only for my mom to challenge it.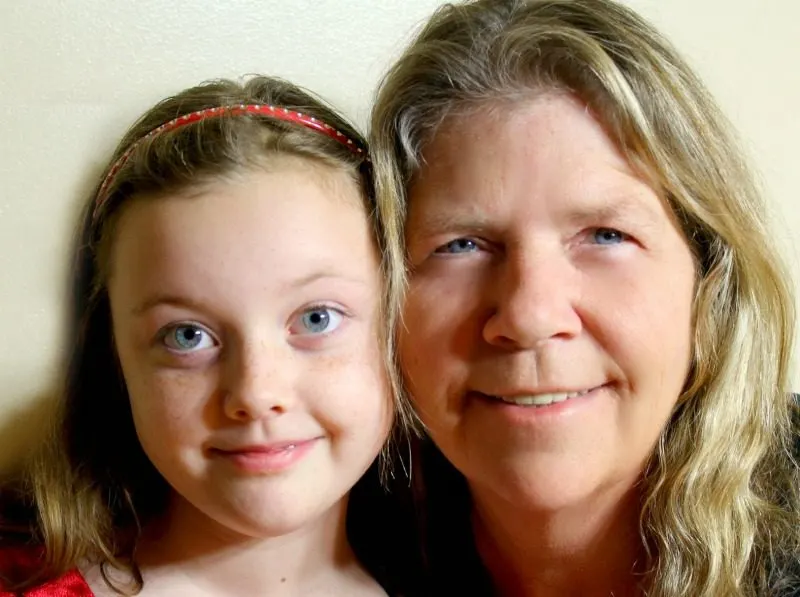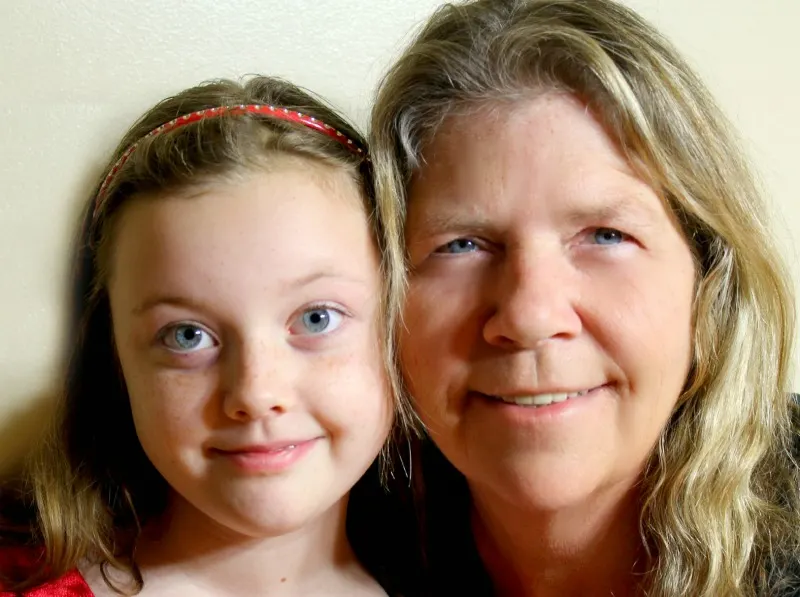 When my daughter was really little she started repeating some of my moms funnier catchphrases like one of my favorites, Uh Yeah Hello.
I didn't know why that was so humorous at the time for my daughter to repeat it to us then laugh but all of these years later, I randomly say to anyone at any given time Uh Yeah Hello, in her same tone then laugh. It works every time, some things just don't get old. Not her though because today is her birthday, she is getting older right before our eyes. Which really beats the alternative, I am very grateful that my daughter gets to grow up knowing her grandmother. She is a lot of fun to be around and I wanted her to have a really cool gift to celebrate her birthday so I picked her up some makeup and got inspired to make her a Beauty Gift Basket.
I picked up a cute zebra print basket and then filled it with some packing that came in my EDDIE FUNKHOUSER box.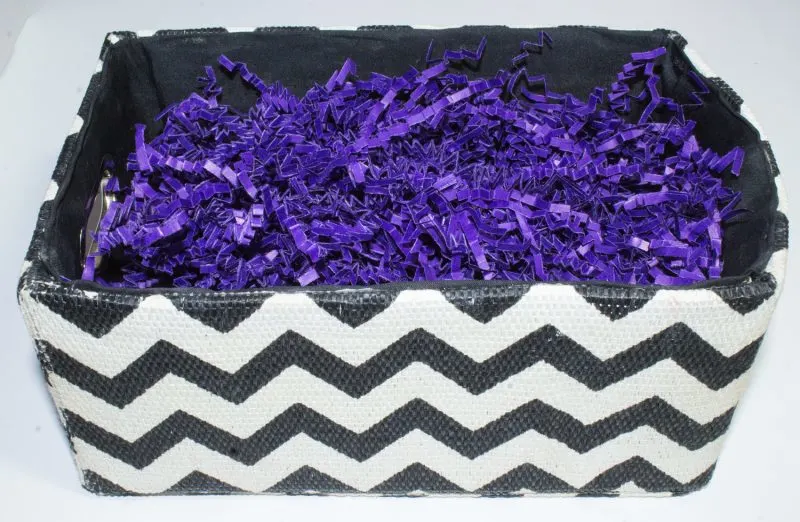 I then grabbed the items I picked out from EddieFunkhouser.com
Contour Brush, Oil-Free Creme Foundation, Eyeshadow Palette, Metal Mania! | Lavapalooza & Lava Girl, Lip Color Love Froze, Ultra Definition Sculpt Powder, Highlight Contour Palette, Variable Lash Mascara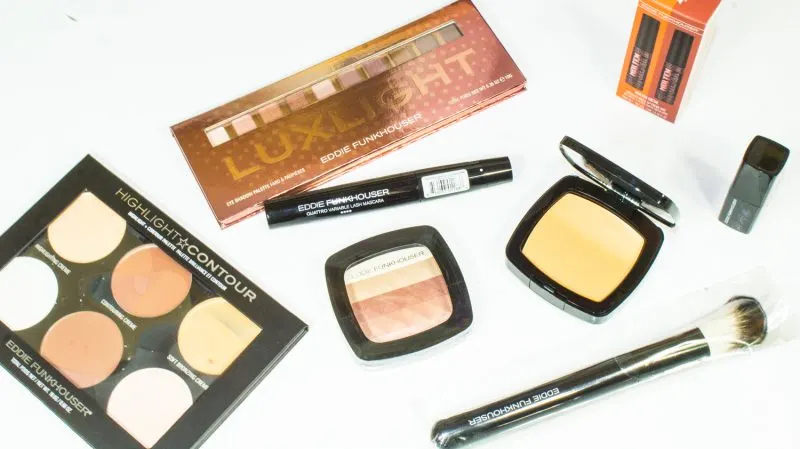 I filled the basket with the makeup items from EDDIE FUNKHOUSER, it seems like they have everything you could ever need.
Once the makeup is arranged how you want it, making sure each item is in a good position to be seen from every angle, add a bright colorful floral piece. I then used a white ribbon to secure some of the smaller pieces to the backdrop.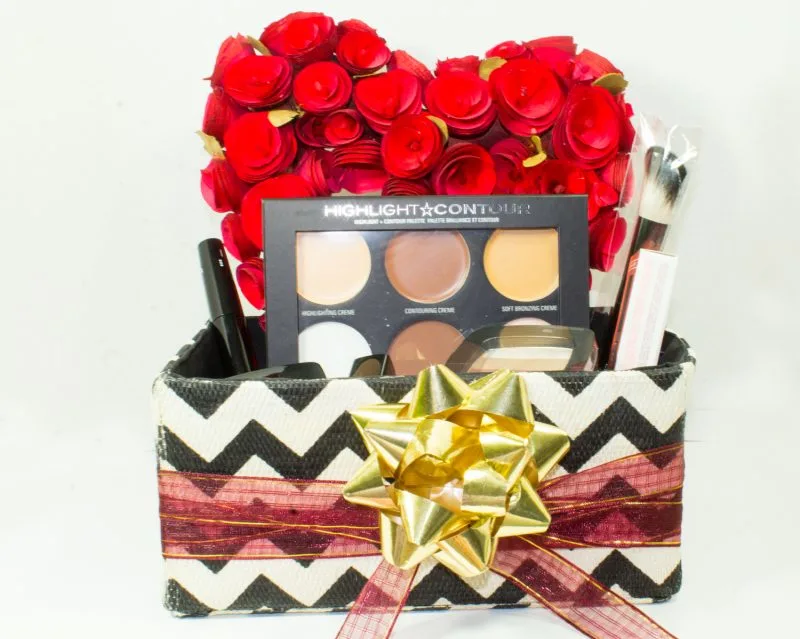 I love the way this Beauty Gift Basket idea came to fruition, it came out so good that I think I may just have to pick up some more items from EDDIE FUNKHOUSER to create a few holiday Beauty Gift Baskets.