This post sharing an easy homemade BBQ sauce recipe is brought to you through a sponsored post. I have received this product in exchange for my honest review. All opinions are my own, this post contains affiliate links.
One of the best things about the warmer weather in my opinion is being able to cook on the grill. I love being able to slap some Homemade BBQ Sauce on a slab of meat, hand it off to my husband and call it dinner.
My husband has always been the one who cooks on the grill, it's his thing not mine. That's great because that means I get the night off from cooking but he works a lot of hours and is not always available to cook.
That means our plans for a dinner cooked on the grill turn into the meat sitting in the fridge until he gets a short work day or we decide to sacrifice flavor and cook it in the oven before the meat goes bad.
Cooking on the grill has always been the superior cooking method when it comes to meats and things that taste best when slathered in my Homemade BBQ Sauce.
I have always wanted to be able to make these foods taste as good as they did on the grill while cooking inside of my home and now with the Indoor Searing Grill by Hamilton Beach, that dream is now a reality.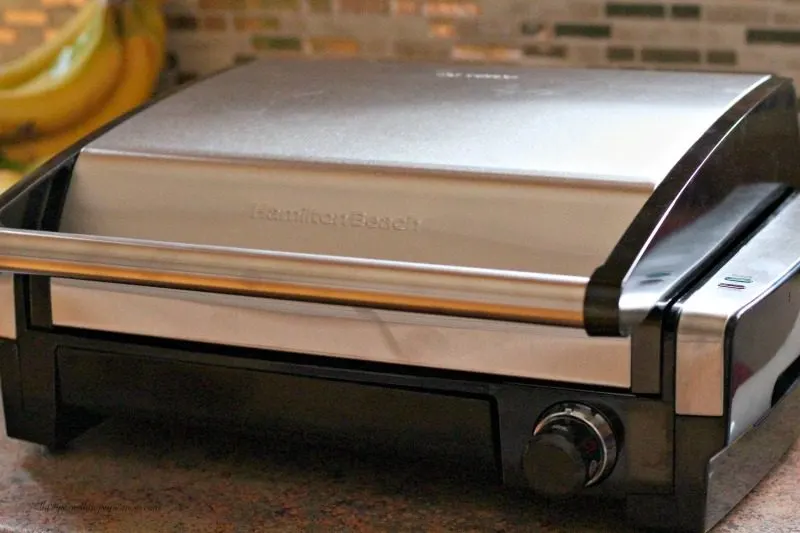 Not only is the Indoor Searing Grill making it possible to make my favorite meals inside but it looks great on my counter, too!
I was so excited when I read these beautiful words, it is dishwasher safe!
I feel like I have a maid when I poorly stack a bunch of disgusting dishes that I barely scraped food off of into that thing and then just walk away. When I come back, usually in the morning when I am half asleep, the dishes are pretty clean.
I'm not gonna lie, there are times that my dishwasher reminds me that it is not in fact an actual person and that I need to make sure I don't stuff a half a plate of green beans into it then expect it to clean like some kind of genie.
Usually the next step in this brilliant process is to blame it on the detergent brand and after switching I vow to never carelessly stack my dishes into the dishwasher again.
I was really impressed that in despite of my irresponsible dishwasher loading skills I was able to get all of the parts of this indoor grill squeaky clean with very little effort. It was especially impressive because I slathered a bunch of Homemade BBQ Sauce on some pork chops and it was pretty caked on when I popped it into the dishwasher.
You can grill anywhere from low to high heat but my favorite setting is sear. It really puts those delicious grill lines on just like an outdoor grill would.
My pork chops came out so delicious that if I hadn't made them myself I would not have known they weren't cooked on an outdoor grill. The Homemade BBQ Sauce crisped to perfection as usual and the meat had a fantastic flavor that is impossible to recreate with a stove or oven.
You have to try out the Indoor Searing Grill from Hamilton Beach , it is amazing and don't forget to try out my delicious Homemade BBQ Sauce for all of your favorite meat recipes on the grill.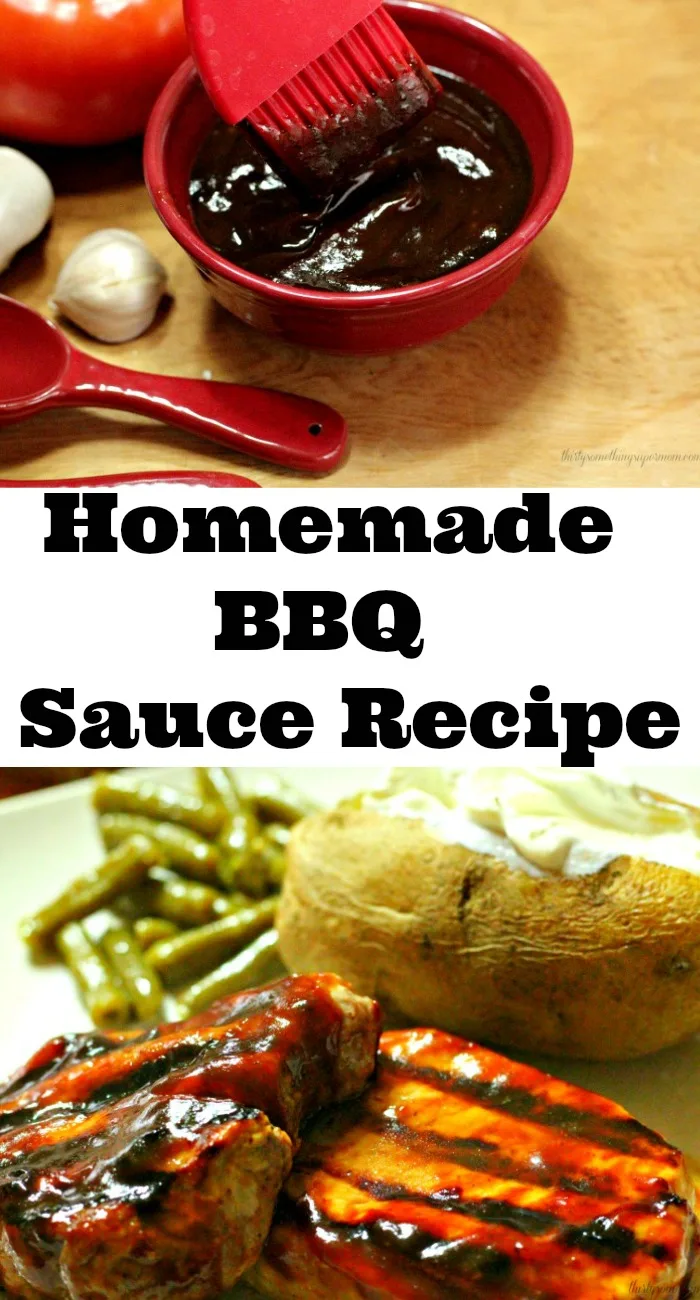 If you enjoyed this recipe, you should check out this homemade bbq sauce ribs recipe for the Specific Carbohydrate Diet. It's so easy to recreate in the crockpot and this is a homemade bbq sauce ribs recipe you are going to want to make again and again!
Click the image above to save and share this recipe on Pinterest. Head over and pick up your own Indoor Searing Grill from Hamilton Beach.
Don't forget to sign up for the free newsletter and follow along on social media so that you never miss another easy recipe post.
Ingredients
4 Tablespoons Apple Cider Vinegar
1 1/2 Cups of Honey
12 ounces of Tomato Paste
2 Tablespoons of Garlic Powder
1 Teaspoon of Salt
1 Teaspoon of Ground Black Pepper
1/2 Teaspoon Paprika
1/2 Teaspoon of Cayenne Pepper
1 Teaspoon of Onion Powder
Instructions
Mix Honey and Tomato Paste in a medium bowl until well combined.
Add the Apple Cider Vinegar, Garlic, Salt, Pepper, Paprika, Onion Powder, and Cayenne Pepper.
Combine all ingredients in a pot. Bring to a boil while stirring and adding in ingredients.
Turn down the heat and cover.
Simmer for about an hour.
Refrigerate until ready to use.
Recommended Products
As an Amazon Associate and member of other affiliate programs, I earn from qualifying purchases.