Italian bread is one of those foods that triggers memories for me. When I was little my Grandma Ellen used to come visit for the weekend and we always made sure to pick her up a loaf of Italian bread along with a pepperoni stick before she arrived.
She would slice a piece of bread and a few circles of pepperoni throughout the day and snack in between cooking dinner or cleaning the house. She would always offer to share with me and the one thing that stood out was that she never made a sandwich with the two items, she just ate them together by the slice.
When I first made this recipe for her she fell in love and said it was the best Italian Bread she had ever had and coming from a little Italian woman who spent a good portion of her life in the kitchen, this was the best compliment I could have received.
Everytime she would come out to visit from New Jersey, I would make her a couple of loaves and lived for her reaction to the taste. She was thrilled to have the bread and she even joked around about it being her bread and nobody can come near it but she eventually always offered to share it with us.
She has always been my biggest inspiration when it comes to cooking because when I was a kid, whenever she would come over I was fascinated with the meals she would create in the kitchen.
Homemade meatballs, sauce from scratch, italian sausage with peppers, spanish rice, and pepper steak are the meals I remember most. That fascination with cooking never went away and I still enjoy creating new recipes and experimenting in the kitchen.
I have perfected this recipe for Italian Bread by adding a couple of extra ingredients that really seemed to make a difference in the texture and I would love to have the chance to share this with my grandma now that it is even better than she remembers it.
The first step is to add the yeast to a mixer along with the warm water and let it sit for about 10 minutes to activate the yeast.
Add the rest of the ingredients and mix thoroughly with a dough hook while following the directions below.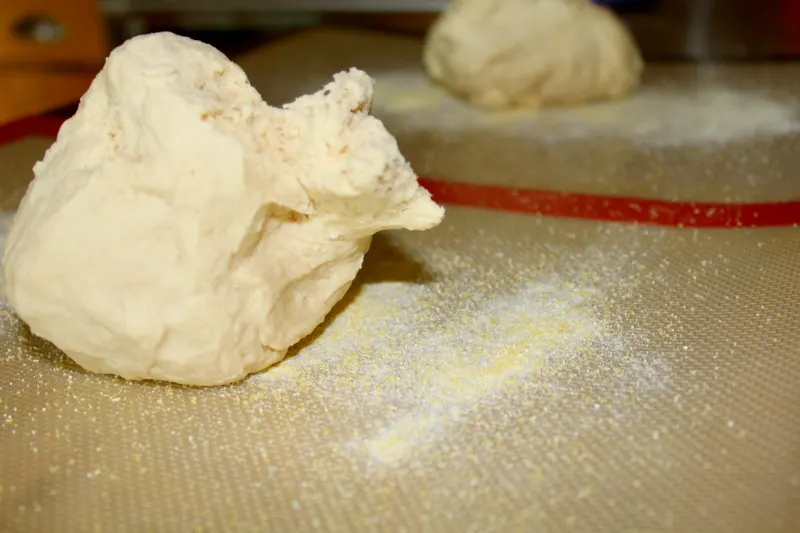 Form the dough into two different balls that you will then form into loaf shapes on a baking sheet sprinkled with cornmeal.
After you have formed the loaves, cover them with a warm damp cloth and leave the dough alone in a warm area to rise for about 2 hours.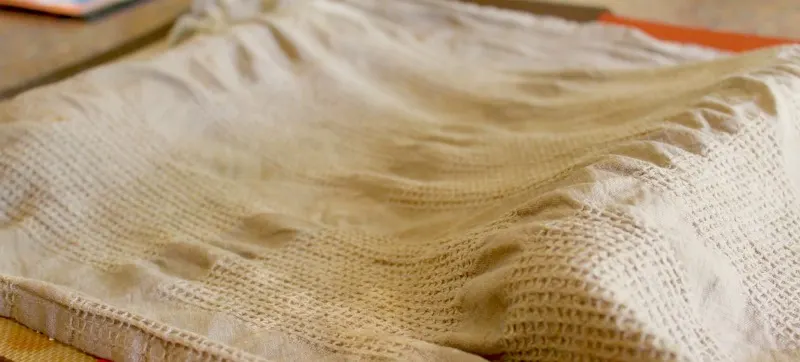 After the dough has doubled in size, spread one beaten egg across the top of the loaves and sprinkle cornmeal on top.
Preheat oven to 375 degrees and bake the loaves for about 20-25 minutes checking to see if the bread is cooked thoroughly and reaches the perfect crispy crust.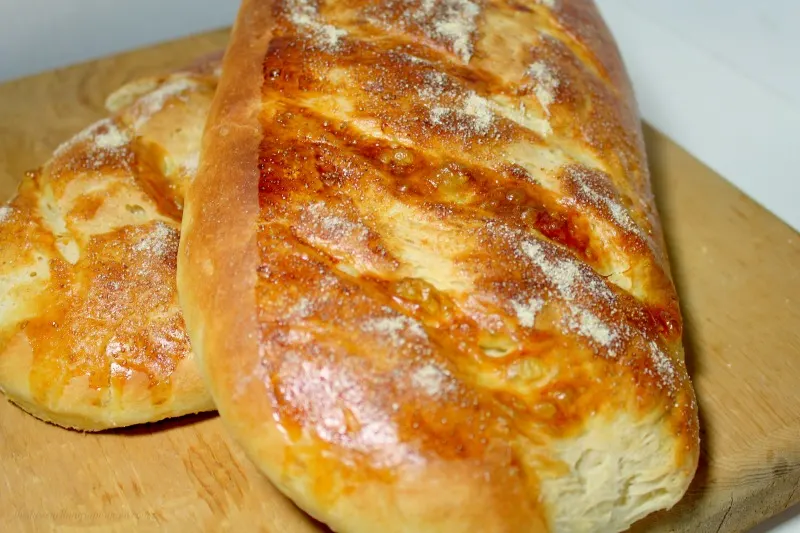 My grandma currently lives about 5 hours away and I am unable to bring her a loaf of this bread right now but I would love for you to try it out and let me know what you think of this new and improved recipe for Italian Bread.
Chewy Italian Bread with a Perfectly Crisp Crust
Ingredients
To make the dough
4 Cups of All Purpose Flour
1 Tablespoon of Brown Sugar
1 & 1/3 Cups of Warm Water
1 Teaspoon Salt
1 Egg
3 Teaspoons of Olive OIl
1 Package of Dry Active Yeast
1 Egg
-------------------------------------------
You will also need:
1 Egg
4 Tablespoons of Cornmeal
Instructions
Add the Yeast to the warm water and let sit for about 10 minutes to allow yeast to activate. Then add the rest of the ingredients for the dough. Mix well and using a dough hook on your mixer continue to knead the dough until it no longer sticks to the sides and becomes a good solid ball.
Separate the dough into two balls and then form each ball into a loaf.
Allow loaves to rise on a cornmeal covered baking sheet in a warm area covered with a warm damp towel until doubled in size, this could take about 2 hours.
Brush the contents of one egg and sprinkle the cornmeal on top of the bread.
Bake at 375 for about 25-30 minutes or until the crust is perfectly crisp and the inside is chewy.
Enjoy!