My family enjoys spending time together enjoying a good movie so when we were planning our party it seemed like the best party theme for us was a movie night theme party!
This post sharing a movie-theme party features decorations that can be purchased on Amazon. I have shared affiliate links to make shopping easier but since they are affiliate links, I will receive a small portion of the sale at no additional cost to you.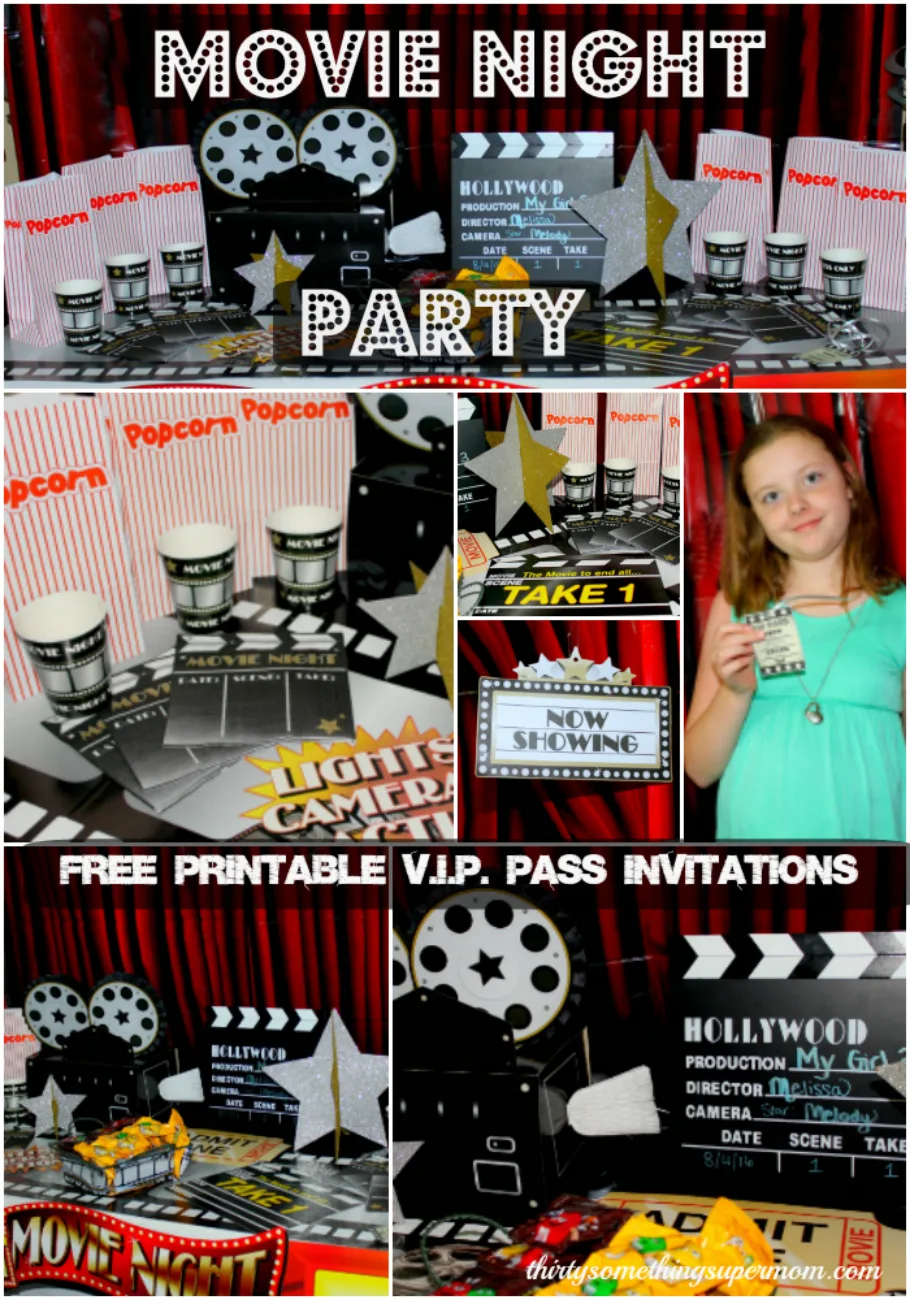 When picking out the supplies I needed to create the best movie theme party possible, I was amazed at how many cool items there were to choose from.
I loved that you don't have to be a professional party planner to get a fun party theme with all of the bells and whistles of a professionally planned party. There is just so much available on Amazon and the setup is a breeze!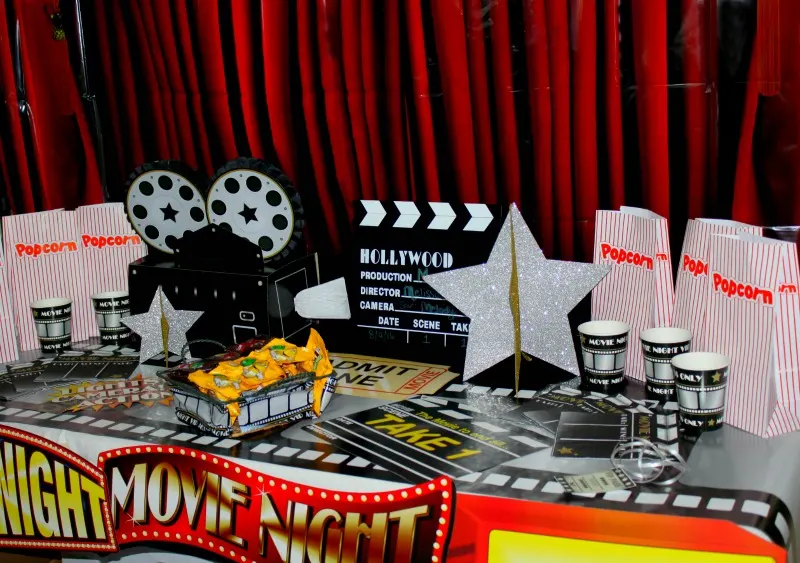 Move Theme Party Decorations
I set up my party table with popcorn bags, movie-themed party cups, and napkins. I used a red curtain movie-themed backdrop which is a perfect backdrop for your red carpet photos.
You can get a great deal by picking up all of the tableware in one set here.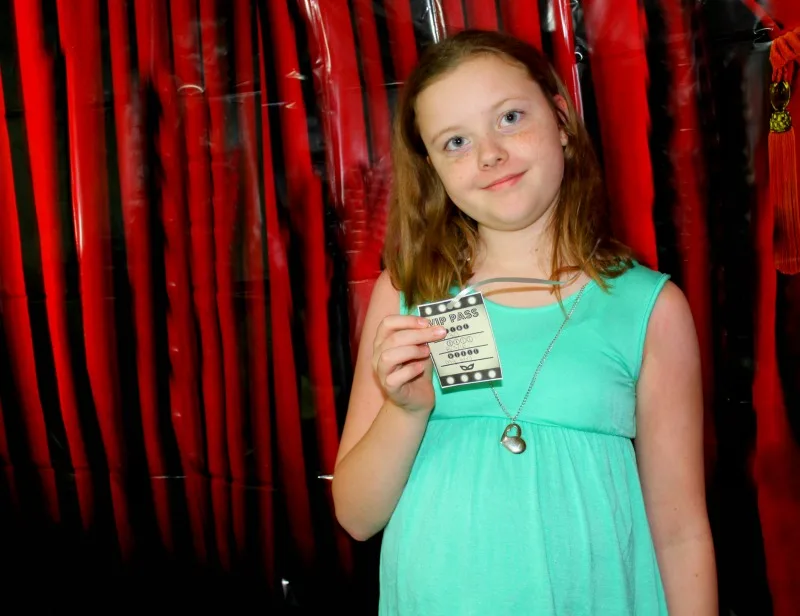 My daughter created some free printable V.I.P. Invitations that you can print out and give to your friends. Just like any Hollywood movie screening you can gain access by presenting your V.I.P. credentials at the door.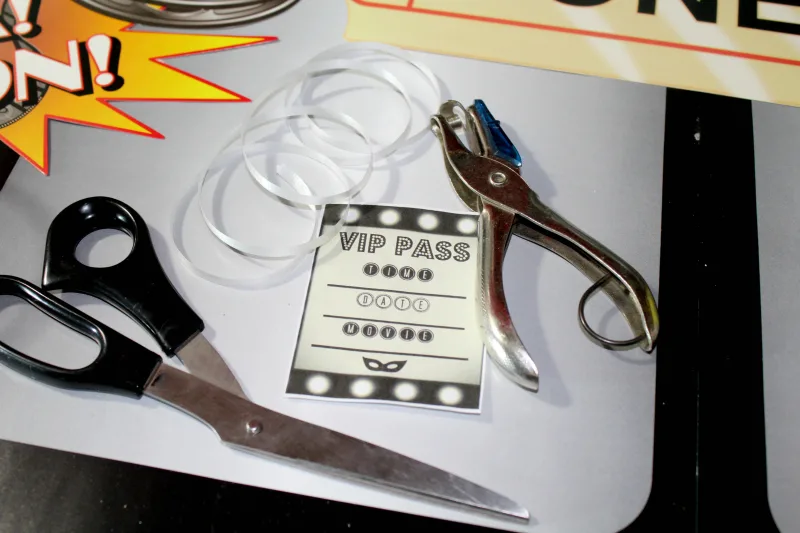 Print yours and follow the easy directions to make them into fun necklaces that your party guests can wear around their necks.
Free Printable VIP Passes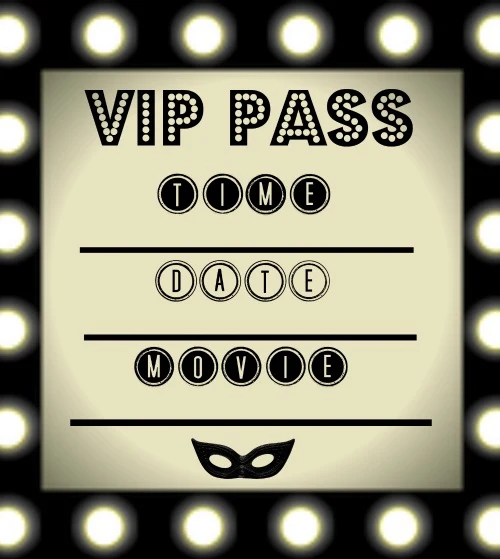 Print out the image above and use a hole puncher in the center of the top to feed the ribbon through to turn your invitations into V.I.P. necklaces.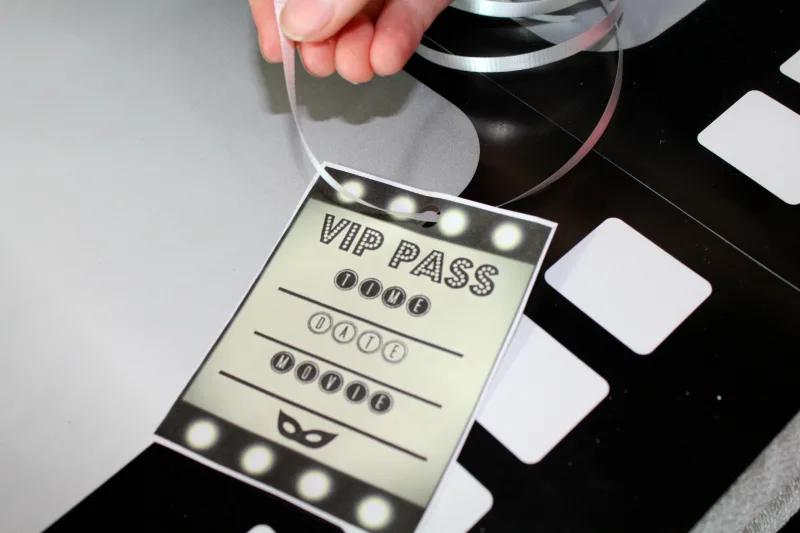 Fill out the party details so your guests know when to arrive and what movie you will be showing at your party.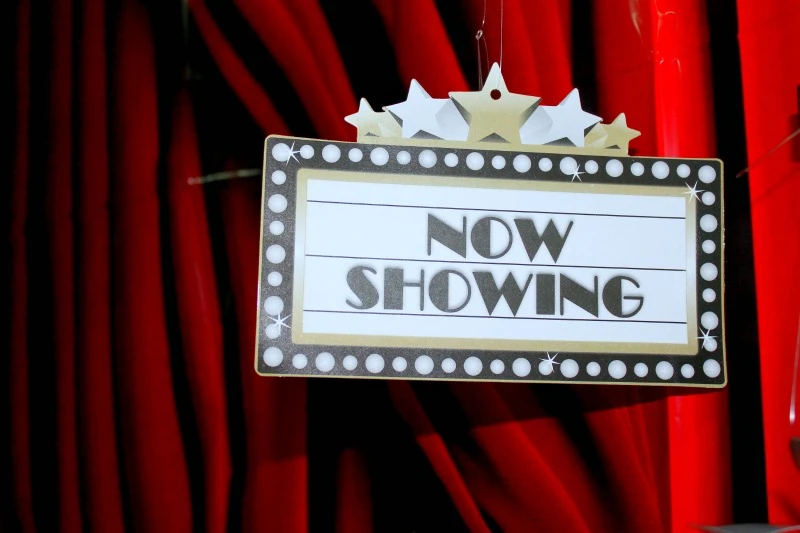 I hung up some Premiere Night Hanging Swirls and placed the Gold & Silver Star Centerpieces throughout my table to add a fun pop of color to my party spread.
Amazon had a bunch of different options for decorative pieces to hang and place throughout to really create a fun movie experience for everyone.
I especially like the Jumbo Movie Night Cutouts for placing throughout the room and laying on the table to fill in any blank space.
I really love the Director's Clapboard because I can write the movie we are watching on it and then erase and reuse it for the next movie night.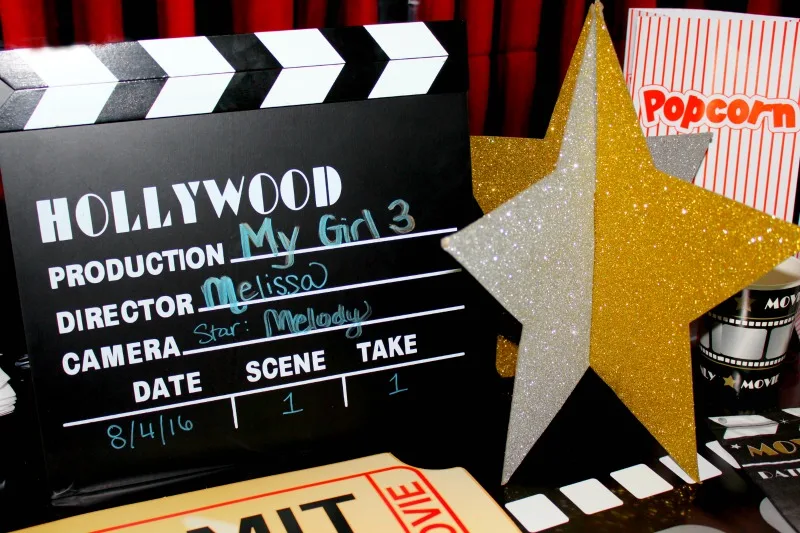 Another fun item you can pick up to personalize your party is the Film Strip Tape, I used it to decorate a serving bin to hold treats.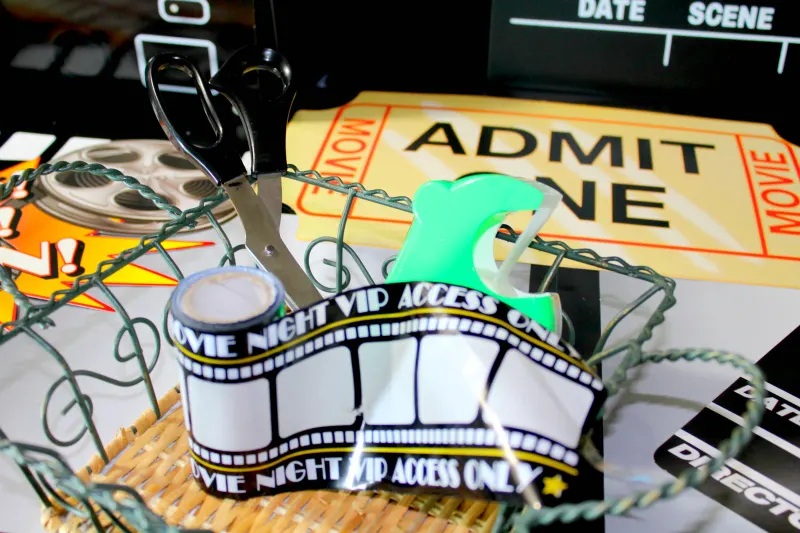 I just wrapped it around the bin and secured the sides with tape to incorporate my movie theme while providing refreshments for my party guests.
Since everyone had a great time at our movie-themed night, we are already planning our next party. What is your favorite party theme?