This post, sharing the book Living with a Seal as part of the Reading Resolution series, contains affiliate links which means that if you click a link and make a purchase, I will receive a small portion of the sale at no additional costs to you.
Ever wonder what it's like to train & live with David Goggins, the toughest man on the planet? Jesse Itzler made it happen, wrote about it & it's really funny! If you aren't familiar, David Goggins is a Navy Seal and the only member of the U.S. Armed Forces ever to complete SEAL training, U.S. Army Ranger School, and Air Force Tactical Air Controller training. He has also written the book Can't Hurt Me.
You may remember hearing about this inspirational and very motivational book from a previous post on this site, it was January's Reading Resolution book. I feel like it was the perfect way to start the year.
After reading Can't Hurt Me and watching everything David Goggins has ever put out, I still wanted more so I picked up a copy of Living with a Seal: 31 Days Training with the Toughest Man on the Planet. Written by Jesse Itzler, a very successful entrepreneur who has the kind of mindset needed to get a guy like Goggins to move in with his family and train him for a month. Before reading Living with a Seal I was not familiar with Jesse but now I am a big fan, the guy is unique, living a life much different than my own, yet very relatable. He has accomplished a lot of things which he refers to as building his life resume yet he keeps going after more.
That is the kind of mindset that David Goggins has, where he doesn't quit, he just keeps putting in the work, no matter how many of his goals he has smashed, he keeps working towards new ones. I have always felt the need to be my best and find a way to reach my goals, no matter the circumstances I am given. Not let anyone take what I want and the harder they try to do so, the harder I fight. Never quitting. Taking souls as Goggins calls it.
When meeting my husband for the first time, I noticed this quality in him as well and I really think that underneath that teenage entitlement that shows up sporadically, my daughter also shares the desire to be the best of the best, which she already is. Some people call it a strong work ethic, or a go-getter attitude, Goggins has referred to this as a dog mentality. He compares the desire to do great things in life to the hunger of a dog and no matter how much you feed it, it never stops being hungry, it never quits. That is something that few people have and when you meet someone who shares this quality, it's pretty spectacular. It makes you want to do better. Like Goggins says, be uncommon amongst uncommon people, surround yourself with extraordinary people and strive to be the best of the best.
At a twenty-four-hour relay race, Jesse first noticed David Goggins, he describes him as looking indestructible, battles tested, dangerous, and determined. Jesse, like most of the participants in this race, was part of a team running this race together, Goggins, however, was running this race, alone. Immediately impressed by Goggins, Jesse said that he has never seen anyone like that in his life and knew he had to meet him.
After the race, he did some investigating and decided to google David Goggins and was able to obtain his phone number. He somehow got up enough nerve to make the phone call and set up a face to face with the Navy Seal who ultimately agreed to move in with Jesse and his family for 31 days, to train him. There was only one rule, Jesse had to agree to do EVERYTHING that David told him to, everything. He also let him know that by the end of their time together Jesse would be able to do a thousand push-ups in a day. Roger That!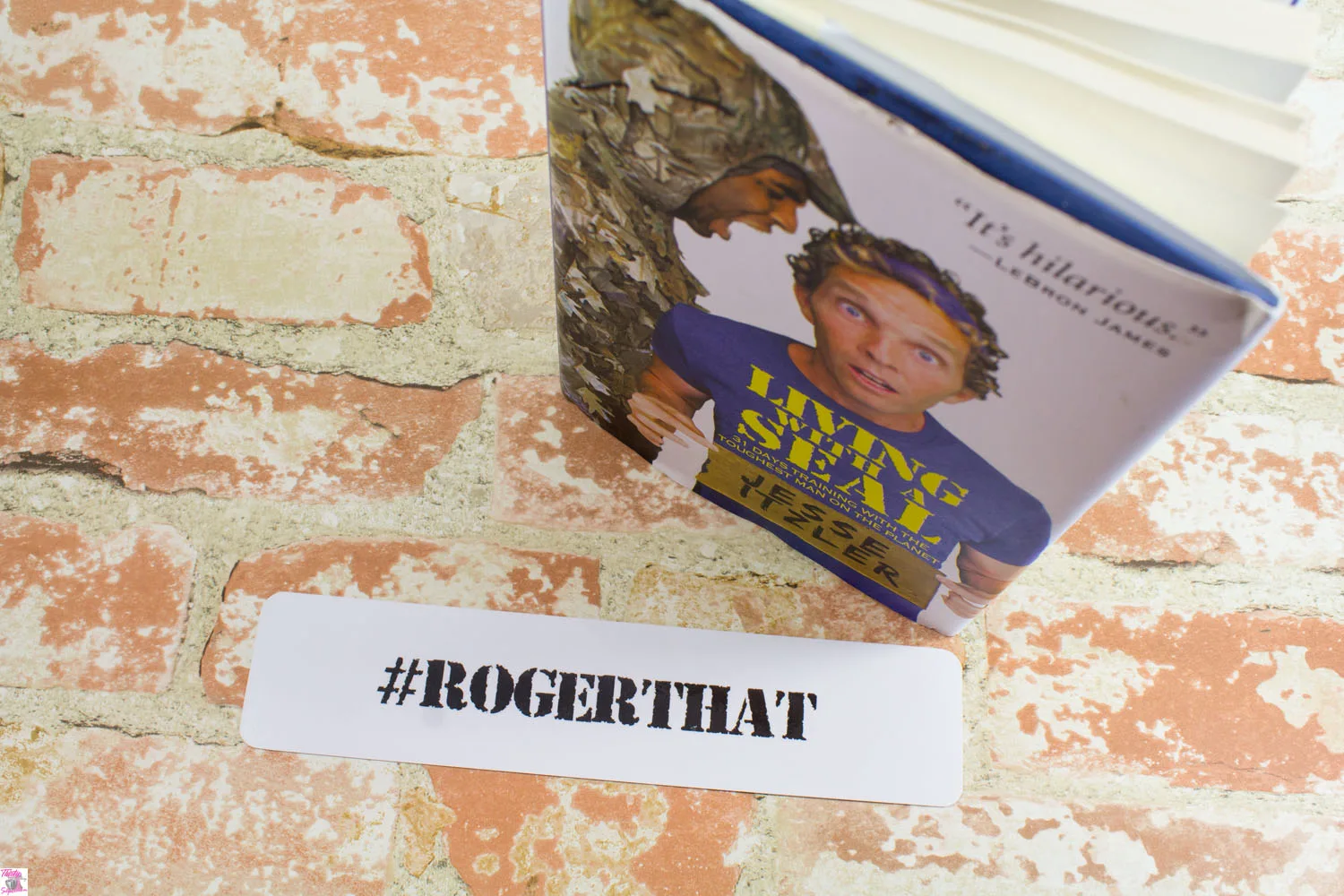 Although I knew this would be an interesting read, I never expected to laugh so much. Goggins didn't take it easy on Jesse and the laughs didn't come from cheap shots at Jesse's inability to do the work, he put in the work, he isn't a quitter, the guy got it done. The laughs for me came from the "Taking Souls" mentality that Goggins had throughout the 31 days, he pushed Jesse to his limits, not holding back at all and wouldn't let up, exactly what he was asked to do.
David Goggins is the real deal and you can tell after reading Living With a Seal, that Jesse Itzler is too. This book will hopefully inspire you to push harder, set your goals higher, smash them, and then start working on accomplishing the next ones. Never quitting, always working towards something, and always building your life resume.
Do you think that you would enjoy living and training with a Navy Seal for 31 days?