Keep the kids entertained with these fun road trip activities and avoid the complaining or fighting that usually happens in the backseat on road trips. At least that was what they were like when I was a kid. Although we did enjoy listening to our favorite rock albums on road trips, my siblings and I were not exactly thrilled to be sharing a backseat for hours at a time.
Those days were long before Pinterest and mom blogs full of free road trip activity ideas, how did we manage without it?
They say necessity is the mother of invention and if you have ever been on a road trip with bored kids, you have probably already thought of some pretty creative solutions to keep those kids entertained in the car. Now you can bask in the creativity of another mom's brilliant creation!
Enjoy fun games like Road Trip Bingo and creating your own portable solutions like a DIY drawing easel that is perfect for road trip entertainment.
I love mini and portable road trip games like this Velcro Road Trip Bingo Travel Game that comes with free printables.
Another fun way to pass the time during travels is by making your own DIY Mini Travel Game using a cardboard box.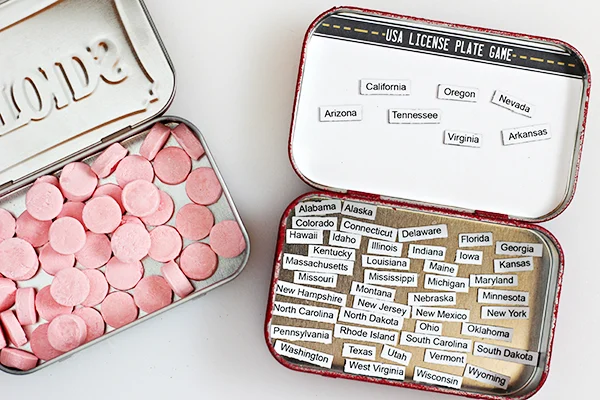 Try a fun version of the old school game with this DIY Mini License Plate Game and be sure to bring a Printable Summer Travel Game along for the ride, too.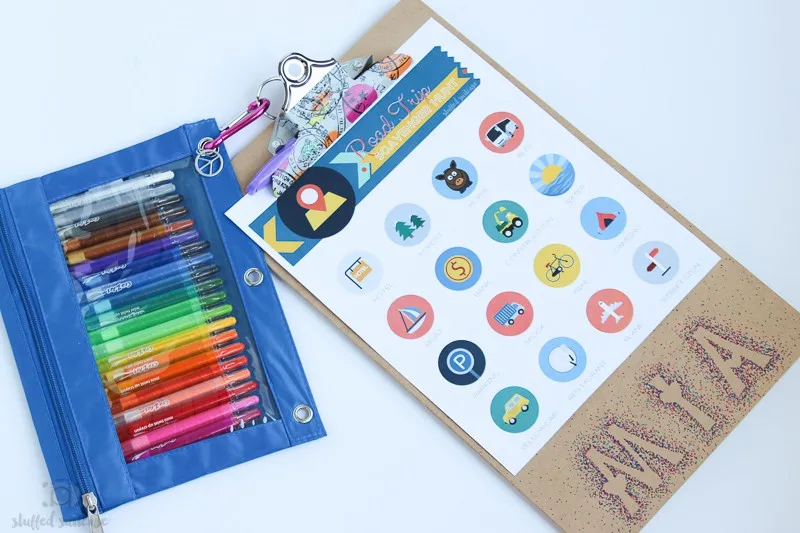 Who doesn't love a good Road Trip Scavenger Hunt ?
Another fun way to pass the time is this DIY Painted Rock Tic-Tc-Toe Travel Game.
Grab aq few free printable road trip games like this Squares and Dots Board Road trip Printable and learn how to make your own DIY Road Trip Activity Kit .
Keep the little ones entertained and giggling through the entire trip with this Hungry Monster Road Trip Game.
You can even make something that can be enjoyed in the car while on a road trip as well as in the hotel. This DIY Travel Drawing Easel is the perfect toy for road trips and more!
Make your own Kids Activity Travel Tube and let them hang onto it even after the trip is over because this can be enjoyed again and again.
If you decide that you want the kids to take in the sights and still have something to keep their focus, besides fighting or complaining, this list of audiobooks should keep them entertained. The great big list of the best audiobooks for family road trips includes books that are sure to keep kids of all ages, even mom and dad entertained for the entire road trip.
Sometimes it's nice to have easy entertainment that doesn't require any preparation and when that happens, you will probably want to pick up this Ultimate Road Trip Boredom Buster for Kids. It really came in handy for my family when we visited Yellowstone National Park last year.
Where is your family headed this year? Do you already have some fun family road trips planned? Leave me a comment below, I can't wait to hear all about it.