My favorite activities during the holiday season are decorating my home and planning a fun holiday party. I love popping open all of my storage containers and pulling out my favorite decorative items from the past years.
This year, I am planning a Spooky Halloween Party & Tablescape with lots of Halloween themed snacks and decorations.
I started my decorating process by making some Halloween themed plates. We decorated them with our favorite Halloween pictures and I think the kids will enjoy this step of the decorating process the most so let them help out!
The next step was laying out a Fall themed table cloth and setting our table with our plates as well as lots of decorations.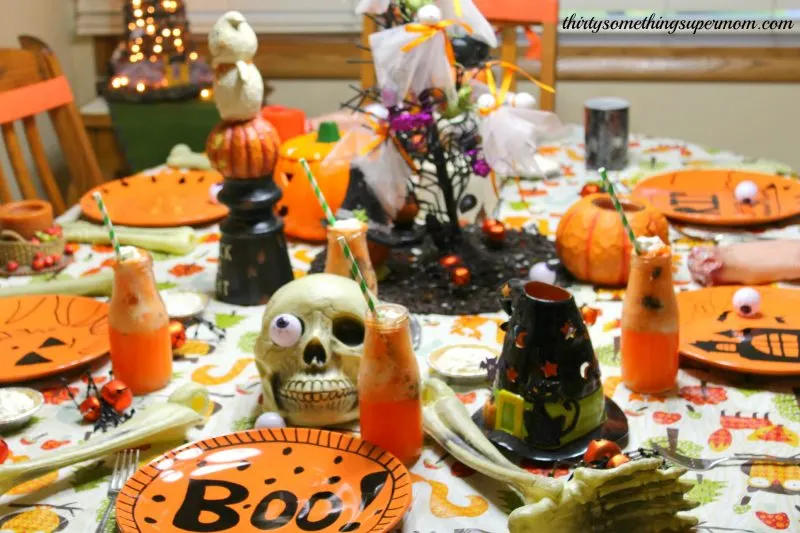 At each place setting, we added eyeballs, skeleton bones, spiders, and random Halloween decorations throughout. Another great way to have a Spooky Halloween Party & Tablescape is to make sure the foods and drinks are Halloween themed. I made a family favorite, these Spooky Tasty Halloween Potions.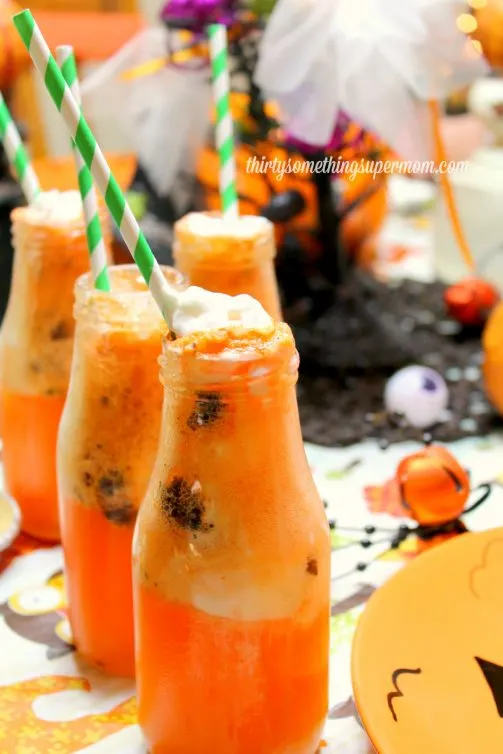 These potions are perfect because they are easy to make and add a pop of color to your tablescape. Another great food to serve that is easy to make and very spooky are these Ghosts on a Boat.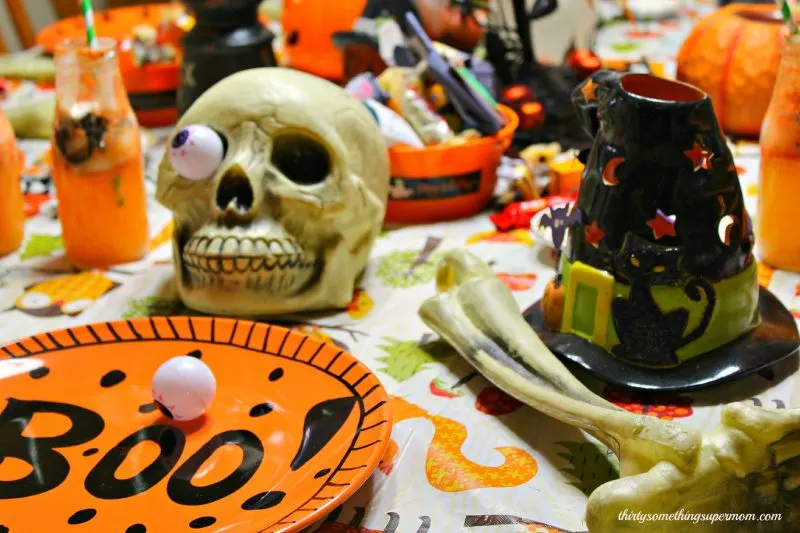 I really like the decorations to come alive and without actually purchasing a bunch of mechanical Halloween decorations, an easy way to add this effect is to use plastic eyeballs and scatter them throughout the tablescape.
Playing spooky music in the background is another great way to bring your Halloween party to the next level and the kids are sure to sing along and have a great time.
Make sure there is plenty of candy and games to play, and why not make your own DIY Pinata? It's super simple and the kids will love to help make it as well as help destroy it!
What is your favorite part of the Halloween season? Are you planning a party or do you live at the dark house that never answers the door?