During the Fall, I love to spend time outside in my backyard with friends and family. We enjoy sitting around the fire while the kids roast marshmallows.
The weather right now is perfect for enjoying our outdoor space so I decided to add a pop of color with Flex Seal before our next gathering.
This post contains affiliate links which means that if you make a purchase after clicking a link I will receive a small portion of the sale at no additional cost to you.
This is the perfect time for you to add a pop of color to your space too because, in support of Breast Cancer Awareness Month, Flex Seal is offering a limited edition can of PINK Flex Seal.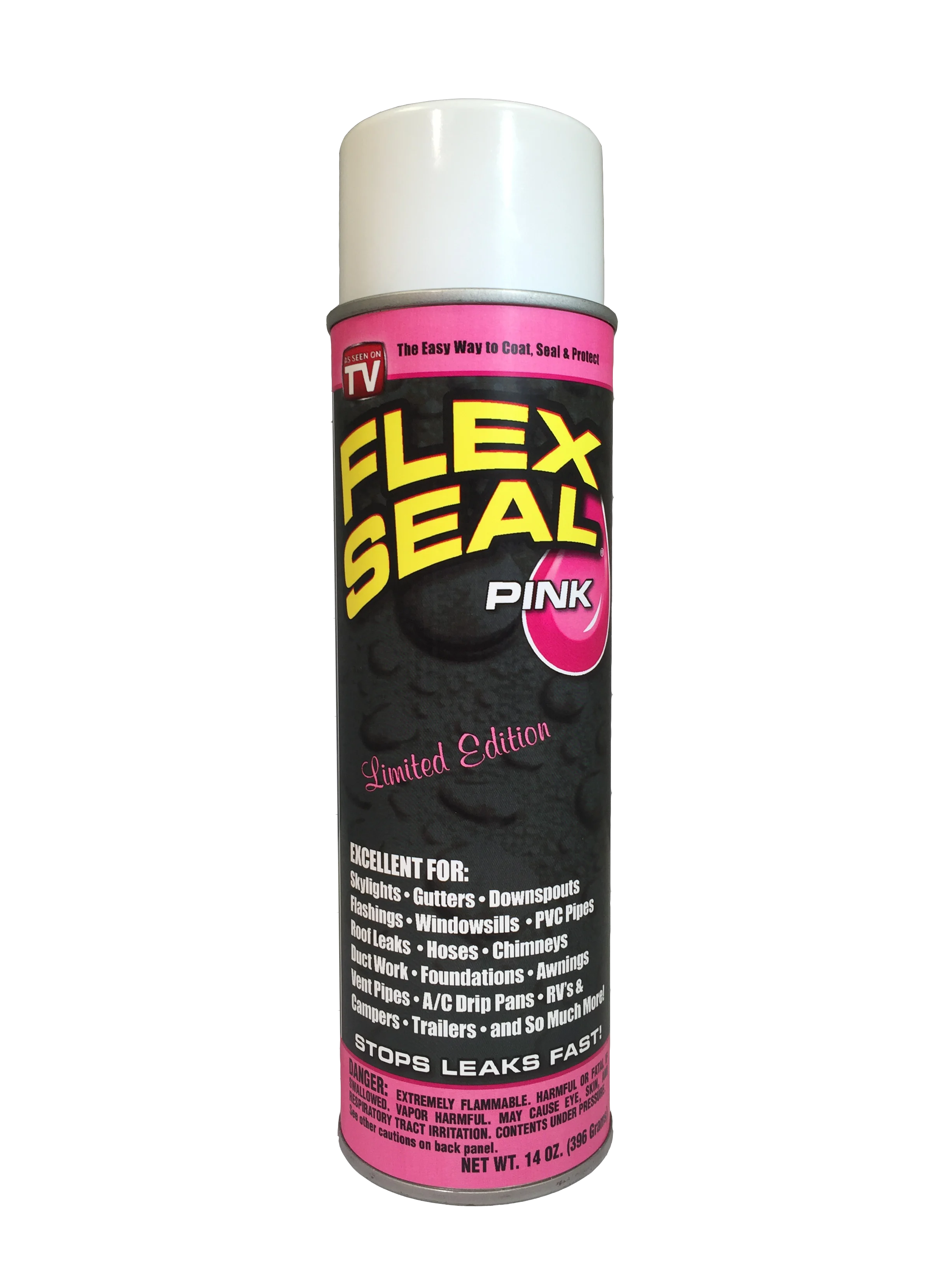 For every can of PINK Flex Seal sold during the month of October, $1 will be donated to the Breast Cancer Research Foundation.
My outdoor space was gray and plain, not very welcoming. I added a pop of color with Flex Seal, which is great for both indoor and outdoor projects.
I wanted a bright noticeable difference throughout my space so I used a blue Flex Seal.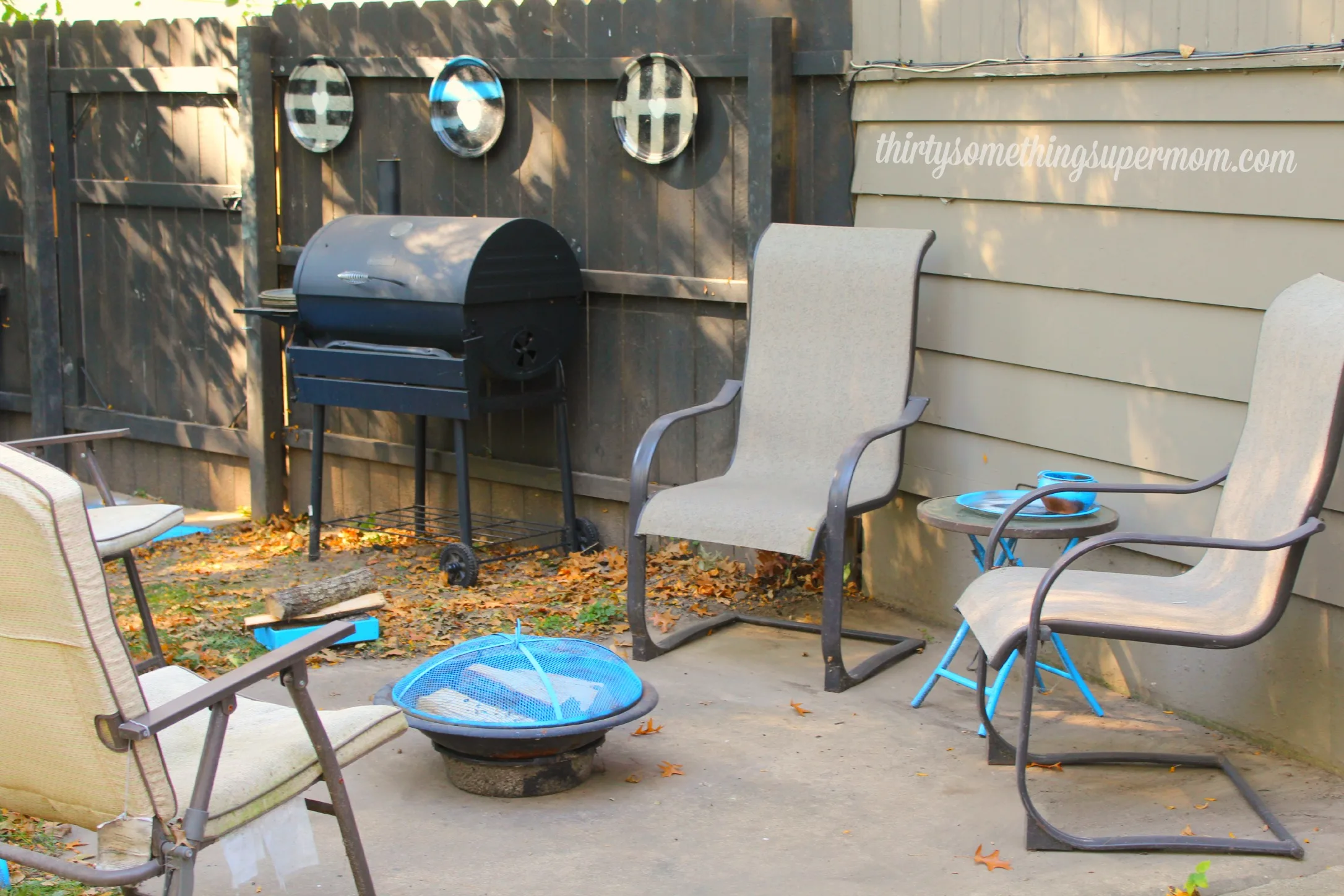 I left the bottom of our fire pit black and I think that really brings out the bright blue color. We never use the lid when burning so I wasn't worried about a fire hazard but I strongly recommend not using a flammable product near an open flame.
I also added some color to the legs of the tables, a tray for drinks, and the top of a decorative bowl, giving it an ombre effect. I found that out mid-spray, it turns out that if you spray the top of a curved item it will hit all of the right places and leave a nice fade at the bottom.
Everything looked so dark and dreary before but after adding the color it really changed the look and feel of the whole space.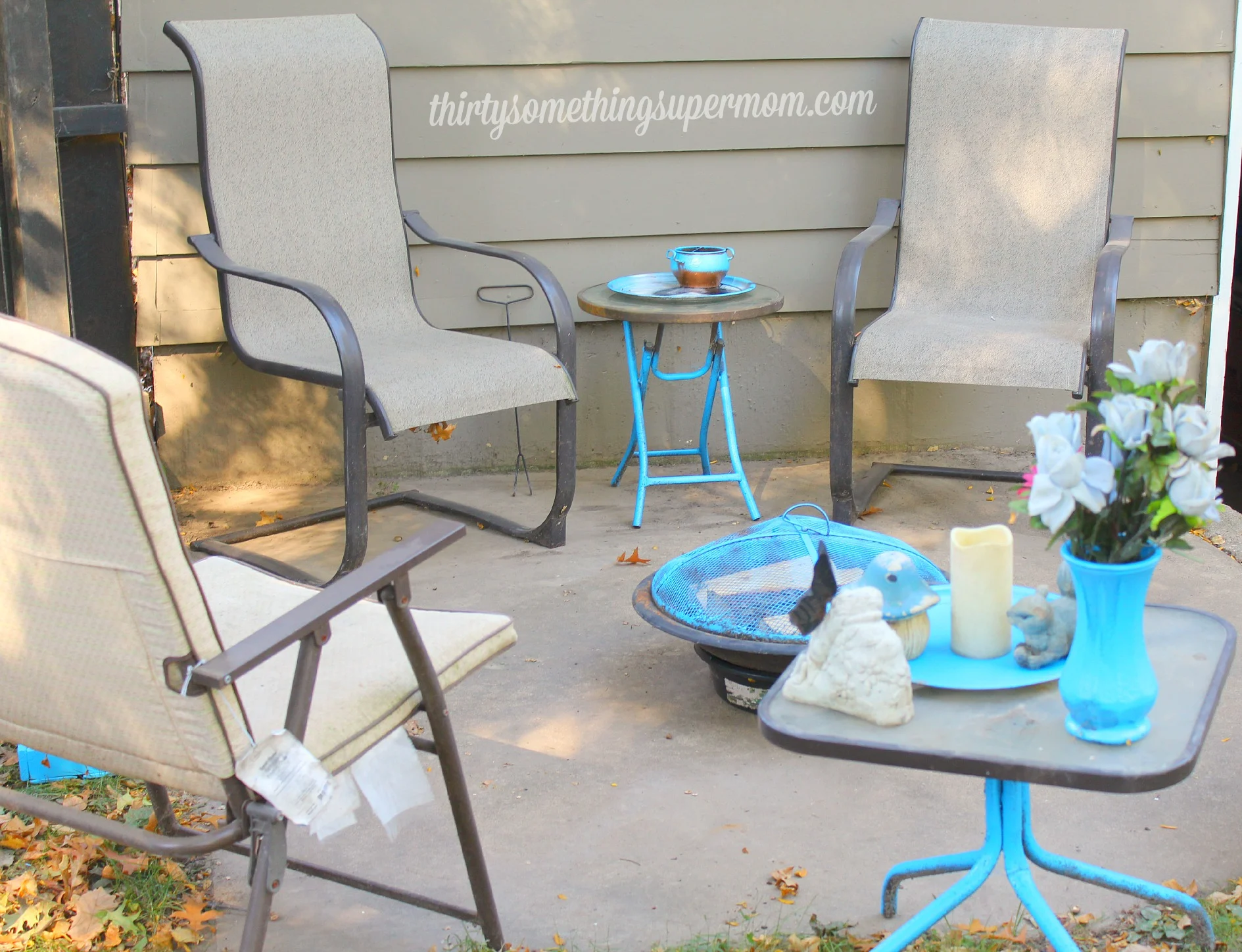 Another fun idea that I had mid-project, was spraying down my old brick path that leads to the gate. It was really faded and boring, practically screaming for a makeover.
I pulled the grass patches out, swept them off, and then added a much-needed coat of Flex seal.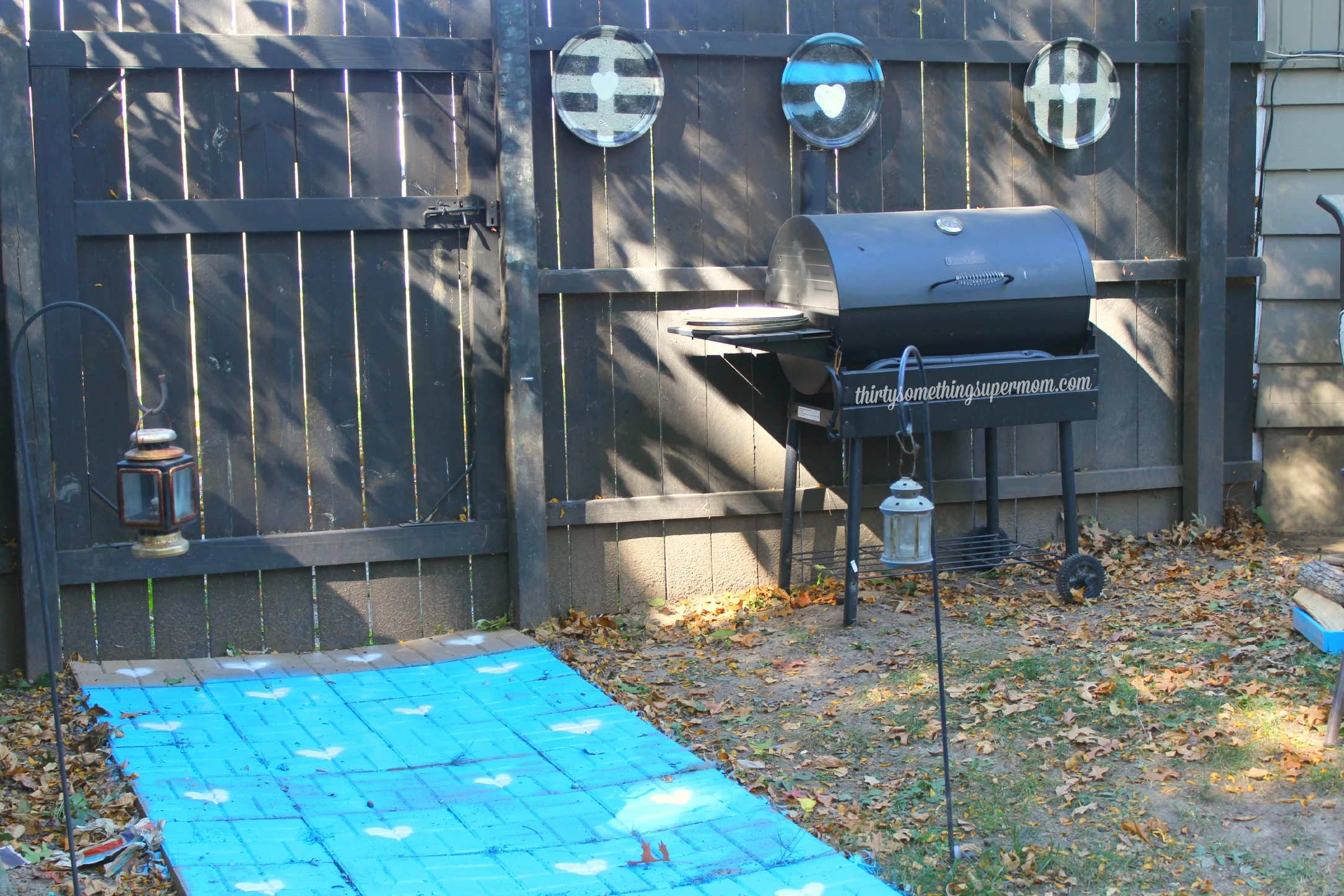 I added some white hearts to random squares and hung up some old chargers on the fence. I sprayed black, white, and blue lines on them and added a heart. I really think that little touches like this make the space feel more welcoming.
To insure you apply Flex Seal correctly follow the below steps:
1. Make sure the surface is clean and dry.
2. Shake well and spray using even sweeping motion.
3. Spray a larger area than area where the leak is and feather the edges
4. Let it dry completely (may take up to 24-48hrs to cure)
5.Apply several even coats until all the cracks and holes have been filled.
*For best results, apply several coats rather than one thick coat.
I can think of a million projects to use Flex Seal for and I want to hear your creative ideas,too! Enter below for your chance to win a grab bag of Flex Seal colors and be sure to comment with your creative ideas!