I am always on the look out for a great new restaurant to take my family out to eat. After a long and busy day, the last thing I want to do is go home and cook!
Don't get me wrong, obviously I love to cook but sometimes I just want to get a break from the kitchen and let someone else do all of the work!
While we were visiting the Cedar Falls area we tried out a restaurant called The Brown Bottle and although I received a complimentary meal in exchange for my honest coverage, all opinions are my own.
I looked at their menu online before we arrived to get an idea of what type of food I wanted and I was impressed with their selection. They have something for everyone including gluten free pizza with lots of options for toppings.
We decided to order an appetizer to hold us over until our food was ready. It was hard to decide because all of the options sounded great! We decided on the Mozzarella Wraps which is mozzarella wrapped in a wonton skin, served with pizza sauce. I have never had mozzarella like this before, it was so crispy and flavorful!
Now I can let you in on a little secret, The Mozzarella Wraps are a must try when dining at The Brown Bottle!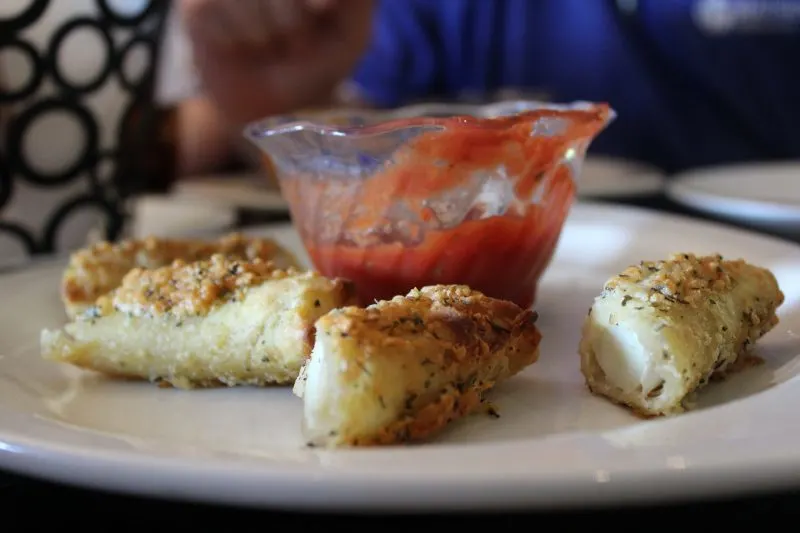 Our meals came with salad and there were plenty of dressing options to satisfy everyone. I chose the Italian dressing and it was the perfect way to begin the meal.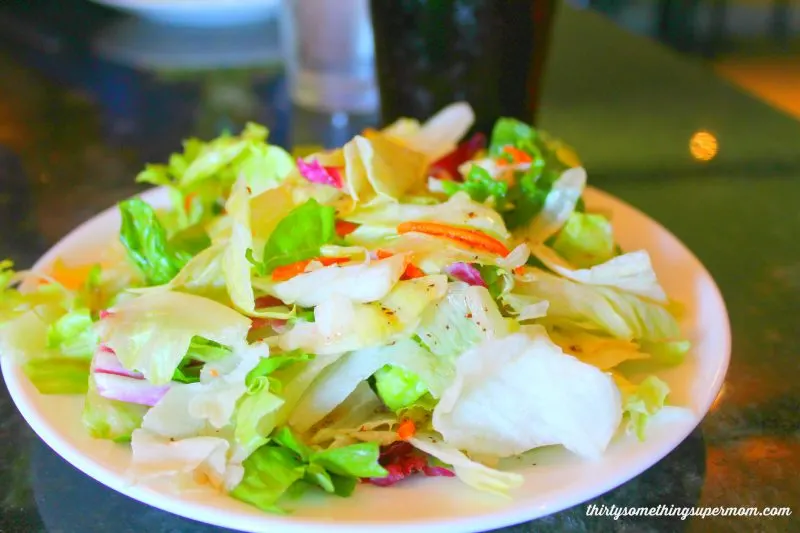 I knew that I wanted to order Italian food as it seemed to be their specialty, the only problem was going to be deciding what dish sounded best. All of the options sounded so great but I finally decided on the Cheese Manicotti.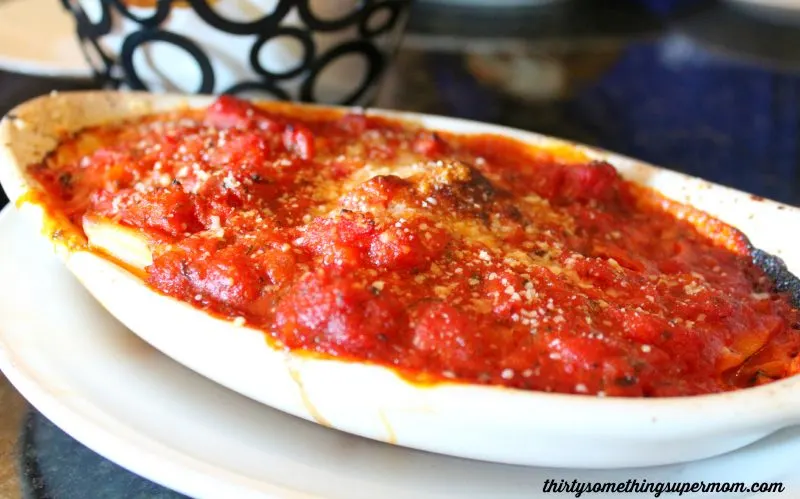 I was pleasantly surprised by the amount of sauce in this dish because when I found out that they had cheese bread, I couldn't wait to dunk it!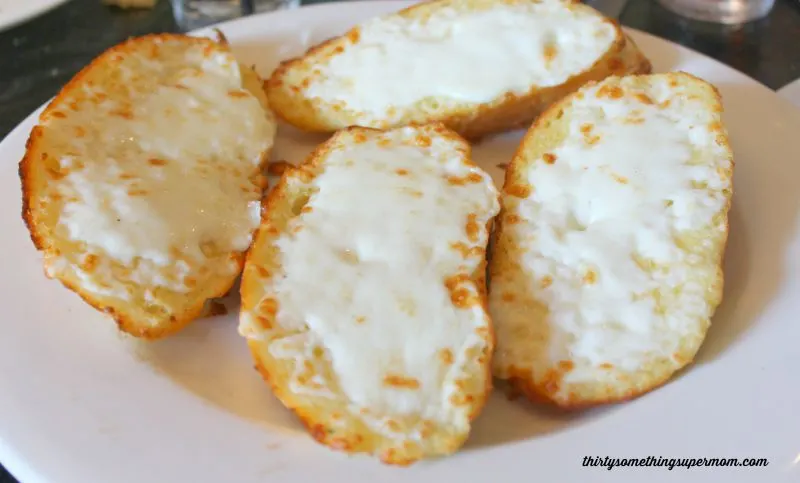 The cheese was both the right amount of gooey and crispy. The edges were crisped perfectly and the middles were chewy, just the way cheese bread should be!
My mom ordered the spaghetti, a dish she has ordered many times, it's one of her favorites so I think that makes her a qualified spaghetti critic.
She is also a fan of the cheese bread and decided to dip it into her herb-seasoned meat sauce. She raved about the sauce and you know a woman is enjoying her food when she doesn't object to someone taking pictures of her eating it!
My daughter tried a pizza from the children's menu and added a couple of her favorite toppings. We all agreed that we have to order pizza the next time we visit because it looked and smelled fantastic!
I was happy to see that the pizza from the children's menu was made fresh and not fresh out of a box like a lot of places. I love that The Brown Bottle is a family friendly restaurant and serves delicious foods that the whole family can enjoy!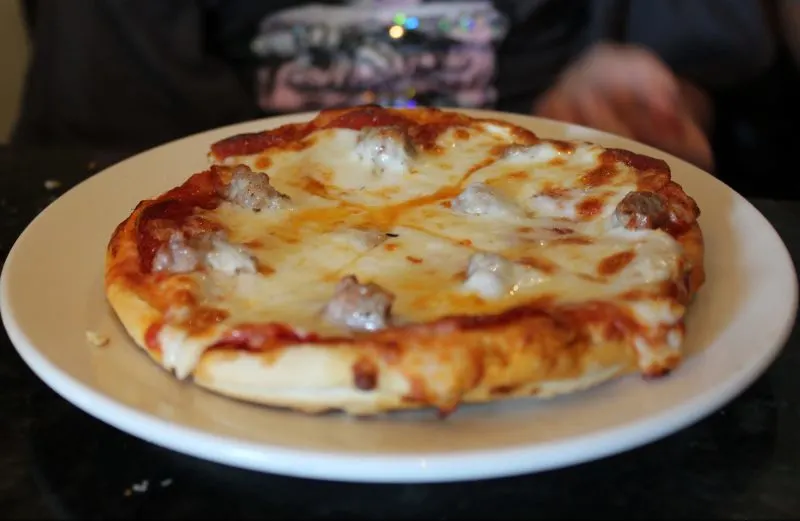 My husband was thrilled to see the Roast beef sandwich on the menu, he has always loved anything served with au jus. It was topped with melted mozzarella cheese, baked on french bread and he added some jalapenos,too!
We thoroughly enjoyed our meal and will be visiting The Brown Bottle again soon. Even if we aren't in Cedar Falls, this place is worth the trip!
Give yourself the night off and treat your family to delicious Italian cuisine at The Brown Bottle. Click here to see the full menu and plan your visit, you'll be glad you did!