Twice Baked Potatoes
This twice baked potatoes recipe is a perfect addition to any meal or a delicious meal all by itself.
When my family goes out to eat we usually order our favorite items that we never get to eat at home like a Twice Baked Potato. For one reason or another we only enjoyed this dish when we went to steakhouses and never tried to make it at home. We have tried other potato recipes but nothing is quite like a twice baked potato smothered in sour cream.
All of this time while we have been getting our potato fix at restaurants it turns out my husband has been holding back a delicious Twice Baked Potatoes Recipe! When he offered to make it for us this weekend I knew I had to take notes and plenty of pictures so I could share this amazing recipe with the world!
Preheat your oven to 400 degrees Grab 3 potatoes and rub them with olive oil.
Place the potatoes in your oven and cook for 50 minutes. Let cool for a few minutes or until they are able to be handled.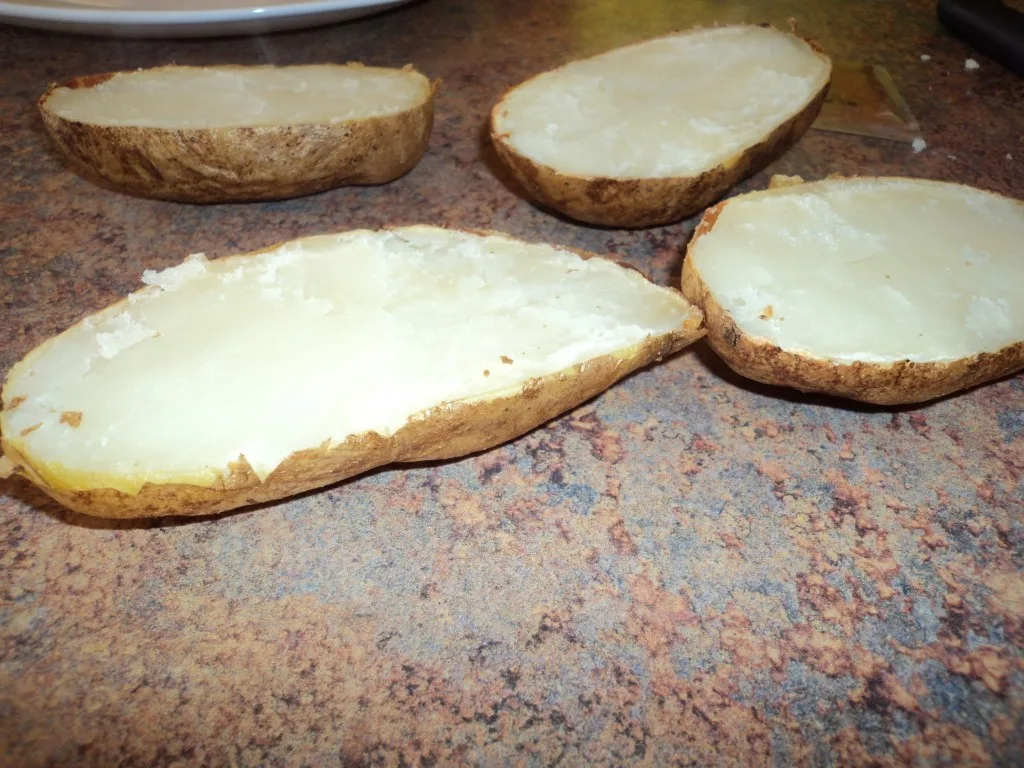 Slice them in half long ways and scoop out the insides carefully while leaving the outside skins intact.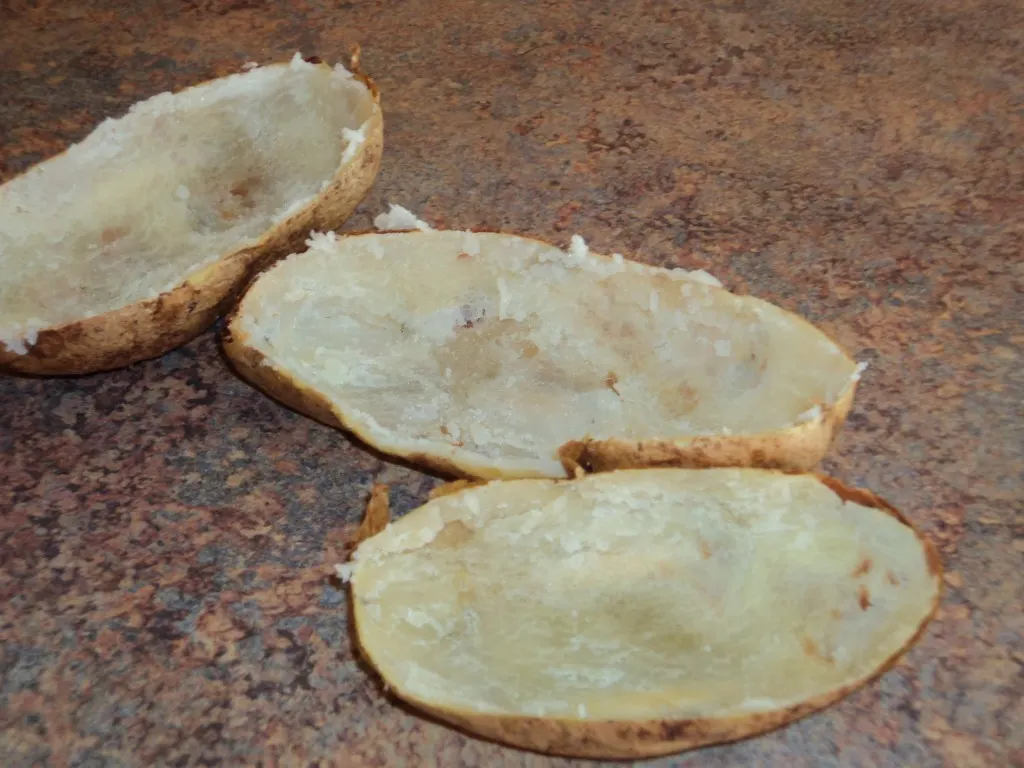 Place the skins on a baking sheet, set aside.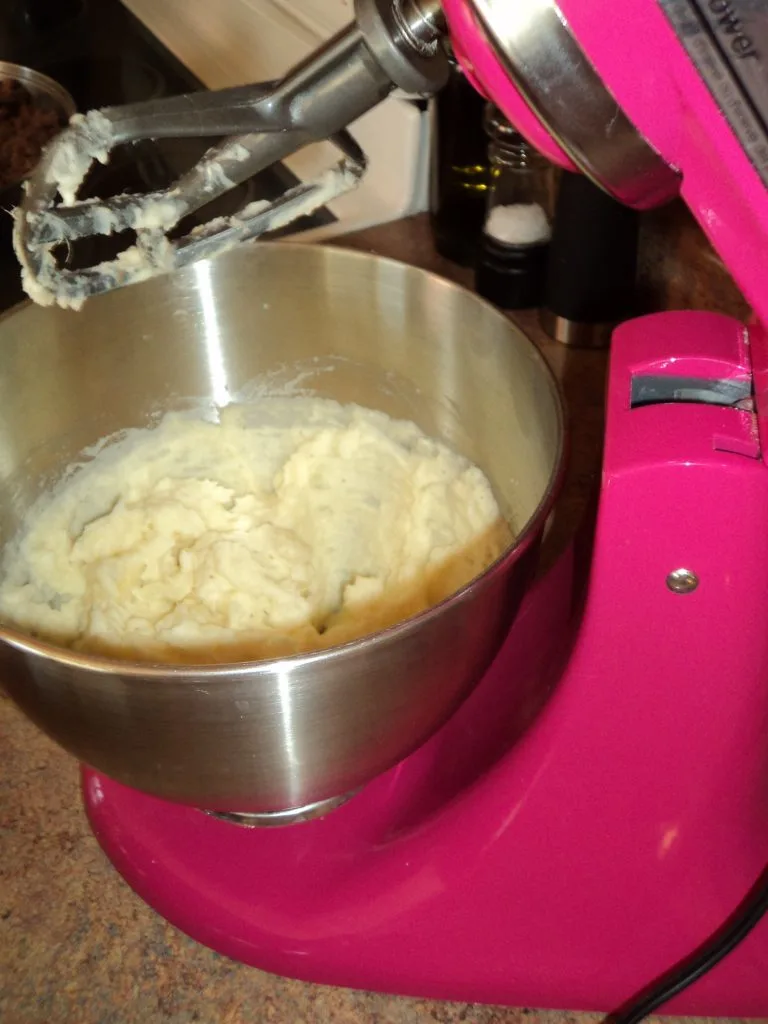 Mix potato filling with 1/2 Cup of Milk, 1 Teaspoon Garlic Powder, 1/2 Teaspoon Salt, A Dash of Pepper, and 1/2 Cup of Butter or Margarine on low speed, until well mixed.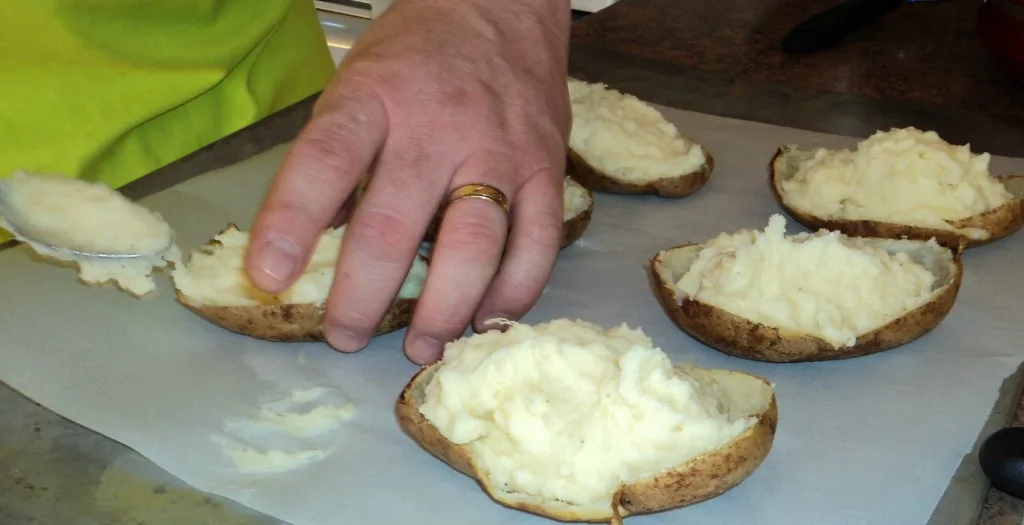 Spoon mixture into potato shells, sprinkle shredded mozzarella cheese and spray with olive oil. Bake in oven for another 30 minutes.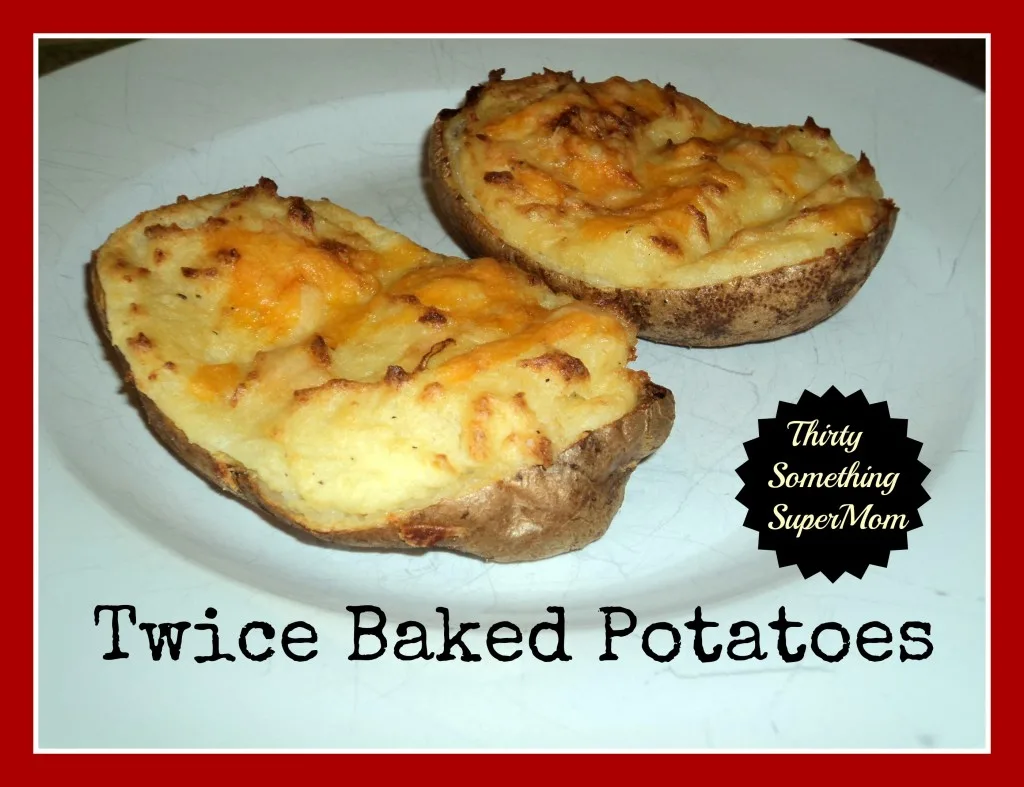 Potatoes should achieve a browned cheese on top and can be enjoyed with sour cream and bacon bits on top. I hope you enjoyed this Twice Baked Potatoes Recipe and find it easy to follow. You can easily print this recipe from the image below.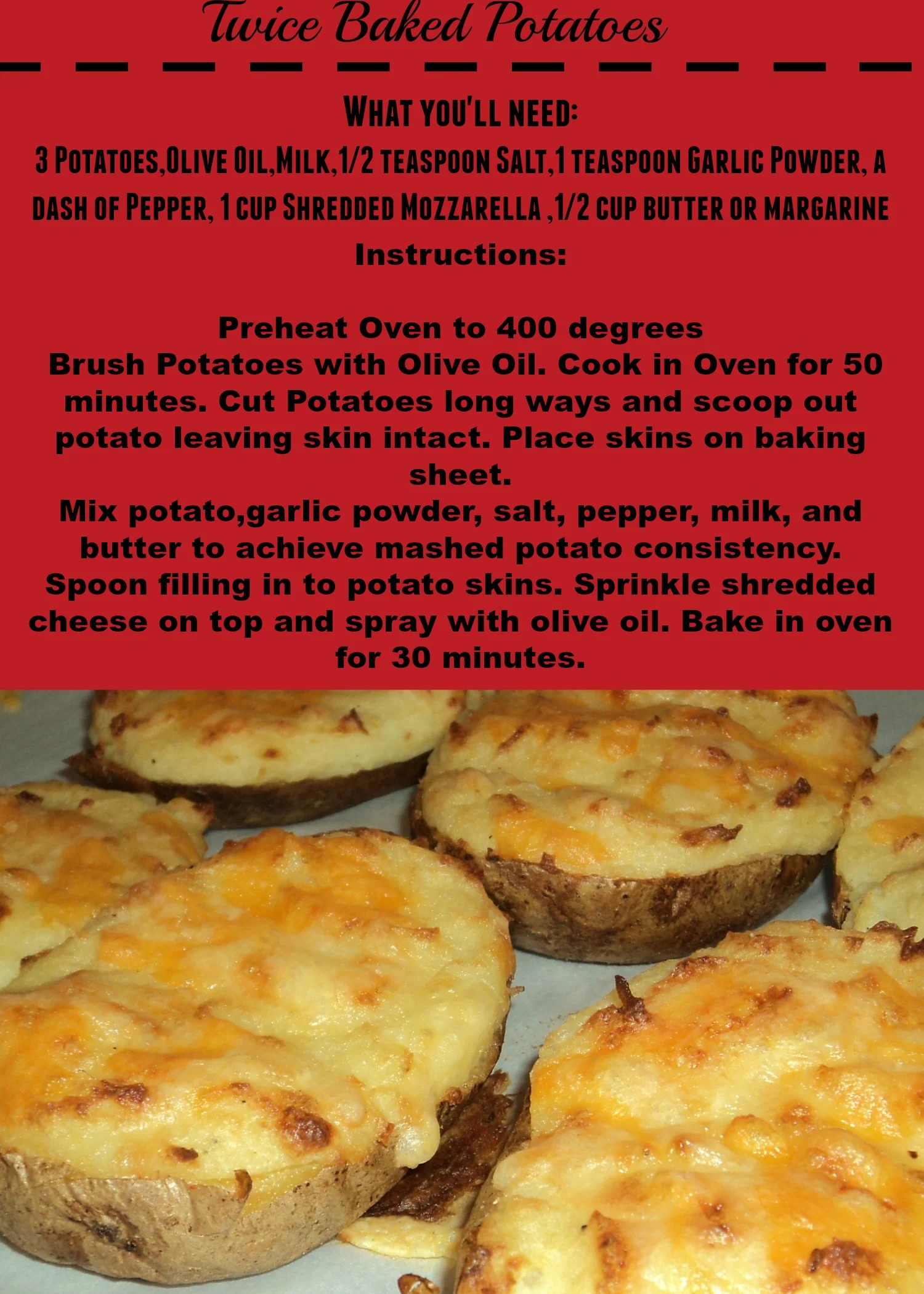 Have you tried this recipe? Please share your thoughts and topping suggestions below and thanks for stopping by!