There is nothing quite like Blueberry Pie! This is a favorite in my house and we enjoy it all year long. In the Summer I love to make pie with fresh fruit from my garden.
During the winter months I like to keep it easy and use frozen blueberries. This way I have all the ingredients needed to make this recipe on hand at all times. So if the mood strikes, I can whip up a pie in no time with this Easy Blueberry Pie Recipe!
This truly is an easy blueberry pie recipe, maybe the easiest pie recipe of all time.
What you'll need:
3/4 cup of Sugar, 2 Tablespoons of Butter, 5 tablespoons Cornstarch, 1/2 teaspoon Ground Cinnamon, 4 and a 1/2 Cups Frozen or Fresh Blueberries, and 2 pie crusts.
The first step is to Preheat your oven to 400 degrees and then line a pie pan with one pie crust. I told you this was going to be easy!
Pour all ingredients except for 1 tablespoon of butter, into the pie crust.
Slice the other pie crust into strips and top the pie in a lattice type pattern.
Melt the tablespoon of butter and drizzle over the top layer.
Place pie in oven and bake for about 45 minutes.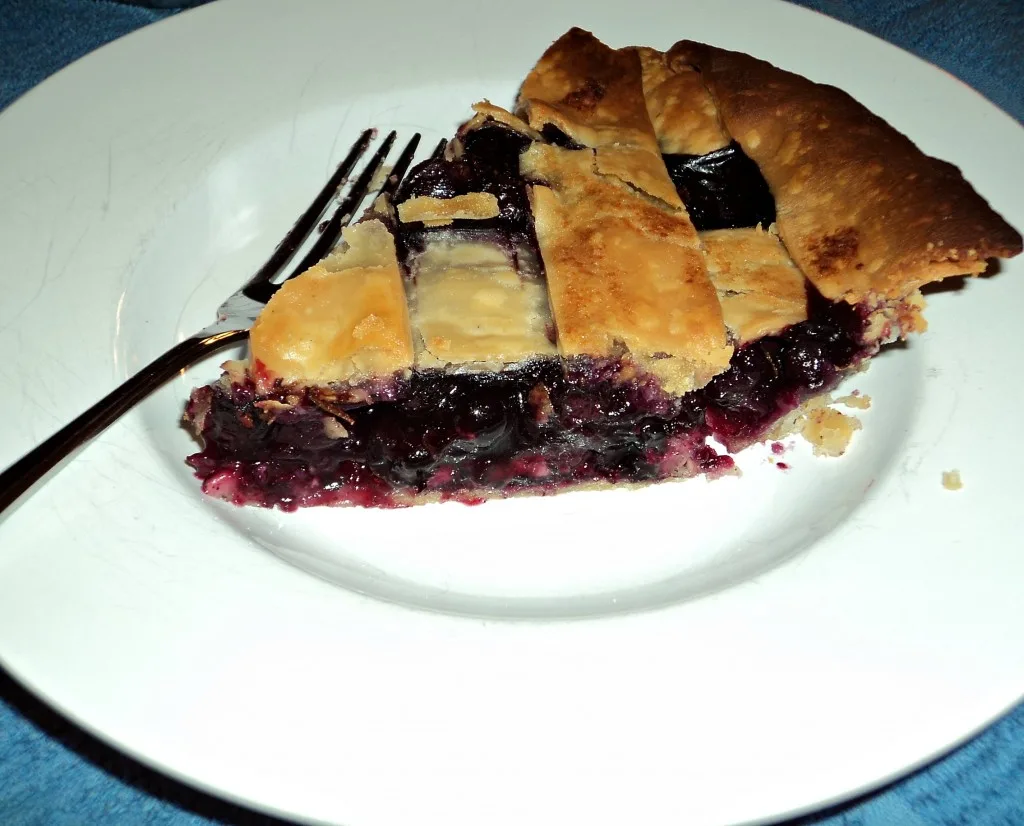 Take pie out of oven and allow to cool on rack for half an hour. If you like your pie warm serve immediately and this pie pairs great with a giant helping of New York Vanilla Ice Cream.
My husband and I both like our blueberry pie cold so we place it in the refrigerator for 2 hours before eating but I still like to add the Vanilla Ice Cream.
Have you tried this recipe out? What did you think? Any tips or tricks you learned along the way that would make this recipe even easier that you would like to share with us? Please leave it in the comments section below!