Indulge in a no-bake, creamy Low Carb Peanut Butter Pie that's so easy to whip up. Fast and delicious, you'll love this keto dessert delight!
This easy keto peanut butter pie recipe shares how to make the chocolate peanut butter pie crust and the peanut butter filling with little effort.
Packed with wholesome ingredients and a keto-friendly twist, this dessert is bound to satisfy your cravings while keeping your carb count in check.
As with most keto dessert recipes, this creamy peanut butter pie is gluten free and sugar free.
This no-bake peanut butter pie is great for those who love peanut butter but want a healthy dessert without all of the guilt.
From a cocoa-infused almond flour crust to a velvety peanut butter mixture, topped with the option of luscious crushed Sugar-Free Peanut Butter Cups, every bite is a symphony of flavors and textures.
This post contains affiliate links as part of the Amazon LLC associates program which means that if you click a link, I will receive a small portion of the sale at no additional cost to you.
What Makes This an Easy Keto Recipe?
This recipe is made with simple ingredients that most of us following a low carb diet already have on hand.
Plus, it is simple to whip up, it only takes about 15-20 minutes of actual work to make this recipe.
The reason that the recipe card says longer is that this pie needs to be chilled before it is ready to eat.
This recipe is incredibly easy to make. With just a quick 15-20 minutes of actual hands-on effort, you can bring this pie to life.
The straightforward mixing of the crust ingredients and the harmonious blending of the filling creates a gratifyingly uncomplicated experience.
No Bake Keto Peanut Butter Pie Crust
There is no need to make a low carb peanut butter pie no crust recipe because making this keto peanut butter chocolate pie crust is so simple.
This crust is not only delicious when used in a sugar free peanut butter pie recipe but it is great for a variety of low carb desserts.
This simple low carb crust starts out by mixing the ingredients. In a mixing bowl, combine almond flour, cocoa, and stevia, ensuring even distribution.
Add melted coconut oil and vanilla extract, stirring until the mixture resembles moist crumbs.
Grease a pie pan and press the crust mixture firmly onto the bottom and sides.
Place the pan in the freezer while you work on the low carb peanut butter filling.
Easy Low Carb Peanut Butter Pie Crust Ingredients
To make this easy pie crust for the keto diet you will need the following ingredients.
How to Make Low Carb Peanut Butter Pie
Whip up the filling by using a mixer to blend this low carb peanut butter pie with cream cheese, peanut butter, erythritol, and vanilla extract until smooth and creamy.
It will resemble a peanut butter mousse at this point in the process. Gently fold in the sugar-free cool whip until the mixture is well combined and airy.
Retrieve the crust from the freezer and pour the peanut butter filling into it, smoothing the top of your peanut butter keto pie with a spatula.
Refrigerate the pie for approximately an hour to allow the flavors to meld and the filling to set. For a firmer texture, store it in the freezer.
No Bake Peanut Butter Pie Ingredients
To make this low carb peanut butter dessert you will need the following ingredients.
Low Carb Peanut Butter Pie Topping Ideas
Peanut Butter Cups– Before serving, sprinkle crushed sugar-free peanut butter cups over the top, adding an irresistible touch of indulgence
Dark Chocolate Drizzle: Melt some sugar-free dark chocolate and drizzle it over the top of the pie for a rich keto chocolate peanut butter dessert.
Toasted Nuts: Sprinkle a mix of toasted chopped nuts (such as almonds, pecans, or walnuts) over the pie for added crunch and nutty flavor.
Peanut Butter Cookies: Crumble peanut butter cookies on top for an extra burst of peanut butter flavor.
Fresh Berries: Top your pie with a variety of fresh berries like raspberries, strawberries, or blueberries for a burst of vibrant color and natural sweetness.
This combination really brings out the natural peanut butter flavor of this keto dessert.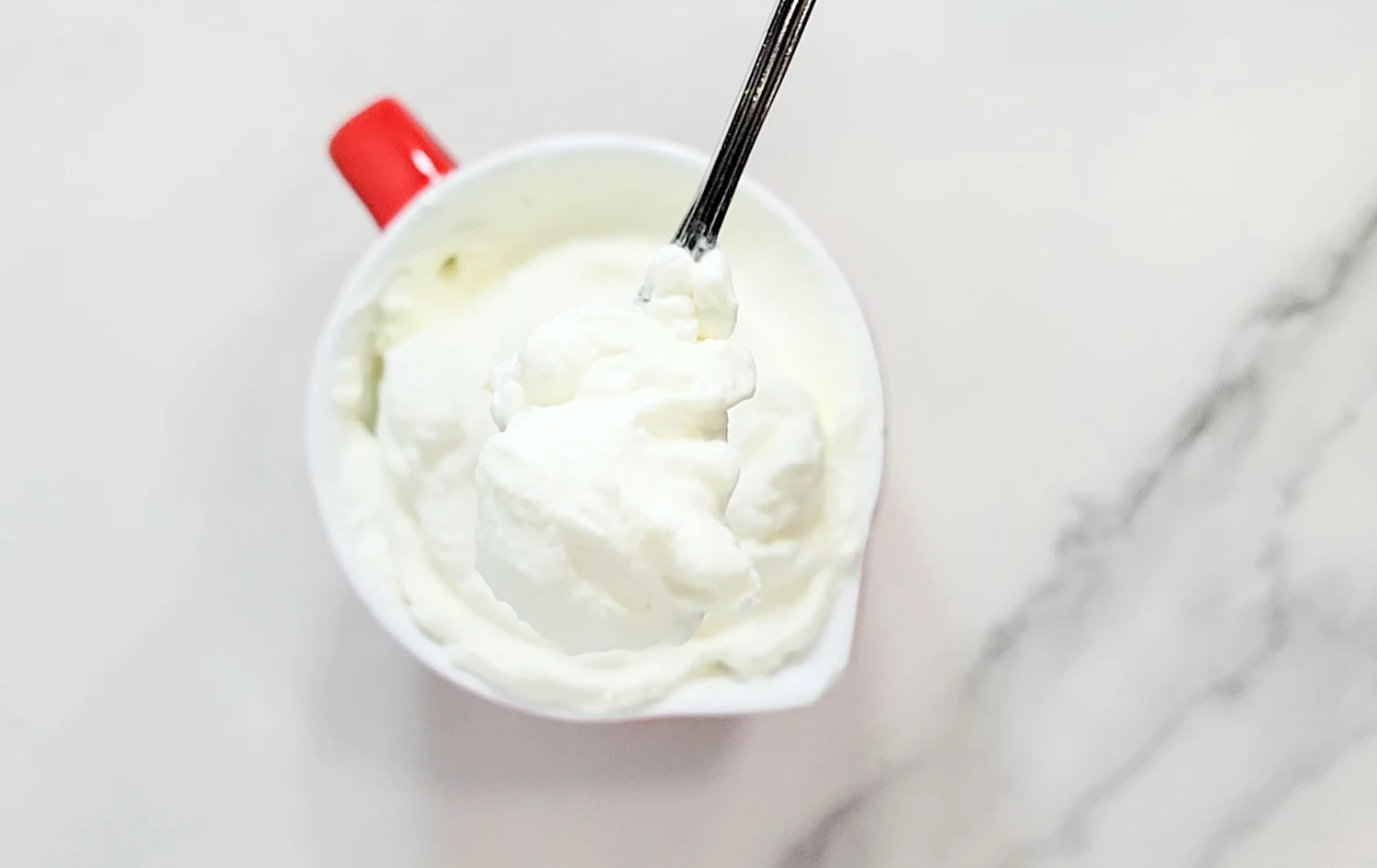 Whipped Cream Swirls: Pipe swirls of homemade sugar-free whipped cream on top of the pie for an extra layer of creaminess.
This recipe shares how to make your own whipped topping with heavy whipping cream easily.
Spiced Whipped Cream: Infuse your whipped heavy cream with a dash of cinnamon, nutmeg, or pumpkin spice for a seasonal twist to your keto recipes.
Elevate your dessert game with this irresistible Low Carb Peanut Butter Pie that's a fusion of delightful flavors and keto-friendly goodness.
Whether enjoyed chilled from the fridge or frozen for an extra frosty treat, this pie is a testament to the fact that you can have your dessert and keep it low carb too.
Perfect for special occasions or a midweek delight, this recipe is your key to a guilt-free, sensational dessert experience.
More Easy Low Carb Recipes to Try
Easy Low Carb No Churn Keto Chocolate Ice Cream with Peanut Butter Chunks– Indulge in velvety, no-churn chocolate ice cream crowned with delightful peanut butter chunks. Unbelievably simple to make, this icy treat transports your taste buds to keto dessert paradise.
3 Ingredient Keto Peanut Butter Balls– Three ingredients, endless satisfaction! Experience the joy of crafting these bite-sized wonders that combine the goodness of peanut butter and the benefits of keto. Perfect for quick energy boosts or a guilt-free snack that's as easy as 1-2-3.
Blender to Freezer Chocolate Peanut Butter Ice Cream– Witness the transformation of simple ingredients into a luscious dessert spectacle. With just a blender and a freezer, conjure up creamy chocolate peanut butter ice cream that will astonish your taste buds.
Low Carb Chocolate Sandwich Cookies with Peanut Butter Filling– Craving a nostalgic treat? These chocolatey delights will transport you back to cookie-filled childhood memories. Sink your teeth into heavenly low carb chocolate cookies sandwiching a creamy peanut butter filling.
Don't miss out on more delightful recipes that promise satisfaction without compromising your low carb journey.
Sign up for the free newsletter and follow along on social media so you never miss another keto or low carb recipe again.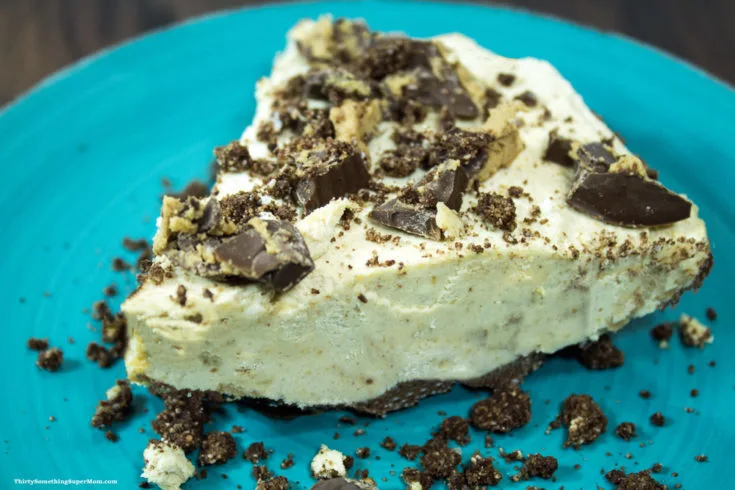 Low Carb Peanut Butter Pie Recipe
Low Carb Peanut Butter Pie
Ingredients
Keto Chocolate Pie Crust
1 Cup Almond Flour
1/4 Cup of Cocoa
1/4 Cup of Stevia
1/4 Cup of Coconut Oil
2 Tablespoons of Vanilla Extract
Low Carb Peanut Butter Pie Filling
3/4 Cup of Erythritol
1 Cup of Peanut Butter
8 Ounces of Cream Cheese
8 Ounces of Sugar Free Cool Whip
Instructions
Combine the low carb crust ingredients in a mixing bowl, ensuring they're well mixed. Grease the pie pan to prevent sticking.
Press the low carb crust mixture firmly onto the bottom and sides of the pan for a sturdy base.
Pop the pan into the freezer while you tackle the filling.
Now, whip up the pie's creamy filling by blending the specified ingredients until they're smooth. Pour the peanut butter filling into the waiting crust shell, smoothing the top for an even finish.
To let the flavors harmonize and the filling set, refrigerate the pie for approximately an hour. Alternatively, if you crave that delightful frozen texture, store it in the freezer.
And here's your chance to add that personal touch! Just before serving, consider sprinkling on the optional topping. Whether it's a crushed sugar-free peanut butter cup or another creative choice, this final flourish will take your pie to the next level. Enjoy!