Every gardener has a variety to choose from when planning a garden, whether it be a container garden, flower garden, hanging garden, or even a raised-bed garden or rain garden, upside down gardening, and so many other ways to create a garden.
When I began working in my garden this year and started to add fun garden accents, it quickly turned into what I would only be able to refer to it as a Whimsical Garden. My garden makes me feel like I am in the backyard of Willy Wonka's Chocolate Factory. It has that same kind of eccentric charm and it was also created with pure imagination, just like the famous candy factory.
I have a few new additions from Precious Moments that were sent over in exchange for my honest opinion and I am excited to feature them in this post as well as in my Whimsical Garden. Precious Moments is celebrating 40 Years of Love, which has me feeling a bit nostalgic when remembering all of the figurines I have collected over the years.
Some of the most meaningful times of my life involved these figurines but I never really thought about it until now.
My daughter received a Precious Moments figurine when she was born, my wedding cake bride and groom were represented by Precious Moments and my husband's grandmother who is most likely behind both of those things has collected them for as long as anybody can remember.
Precious Moments is synonymous with wonderful things in a lot of peoples lives and it makes sense that so many occasions are tied in with Precious Moments because it seems that they have something for every occasion!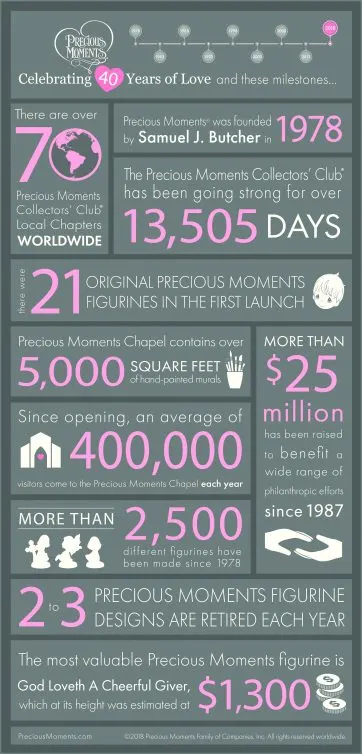 You can watch this fun video with more information on Precious Moments by clicking here.
The timing is perfect because I have been wanting to share some photos from my Whimsical Garden for quite a while.
The garden tour kept getting delayed because there were so many garden projects that I wanted to complete so that I could share DIY's and fun garden crafts as well.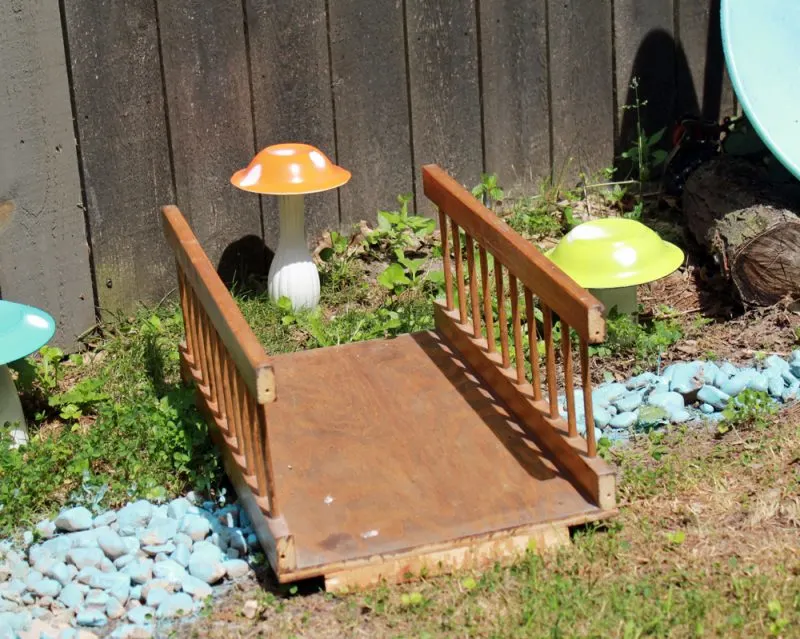 I have picked up a lot of garage sale treasures and turned them into garden accents like this wooden crib, I broke it down a little and turned it into a bridge with blue water like rock accents surrounded by homemade mushrooms fashioned out of thrift sale glassware.
You won't want to miss all of these creative garden ideas, I am going to share them in part two of my Whimsical Garden Tour, so be sure to check back and see how you can add some whimsy to your garden.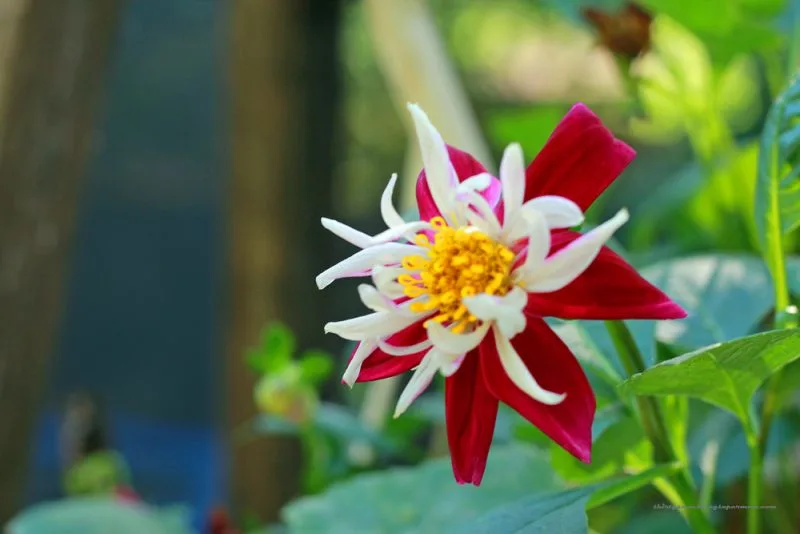 Let's start this Whimsical Garden Tour with one of my favorite flowers, the Dahlia. I love the multi-colored petals and the unique shape they make up during full bloom.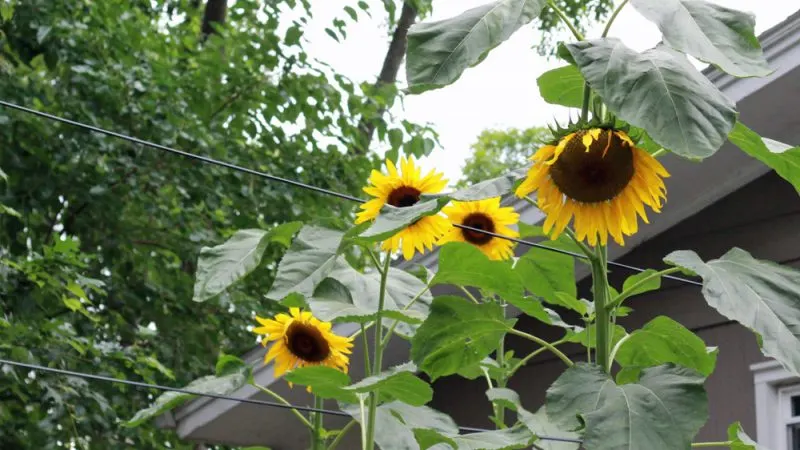 I have found that the easiest way to add a little whimsy to your garden without a lot of effort is to plant sunflowers. I have also found that if you just feed them to birds, mother nature will plant those tall boys for you. Black Oil Sunflower seed is a great way to attract birds and have a sunflower patch nearby the feeder.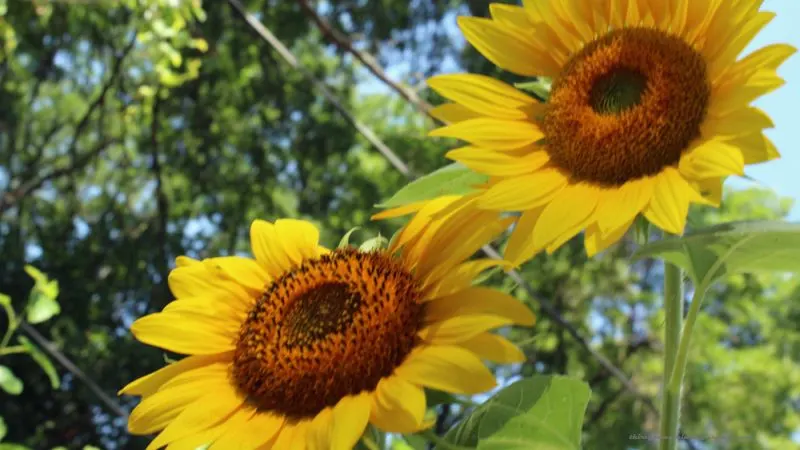 This is also a great way to add a little privacy to your yard as they tower over almost any fence and let your neighbors know that you do in fact have a crazy side because who else plants 13-foot flowers?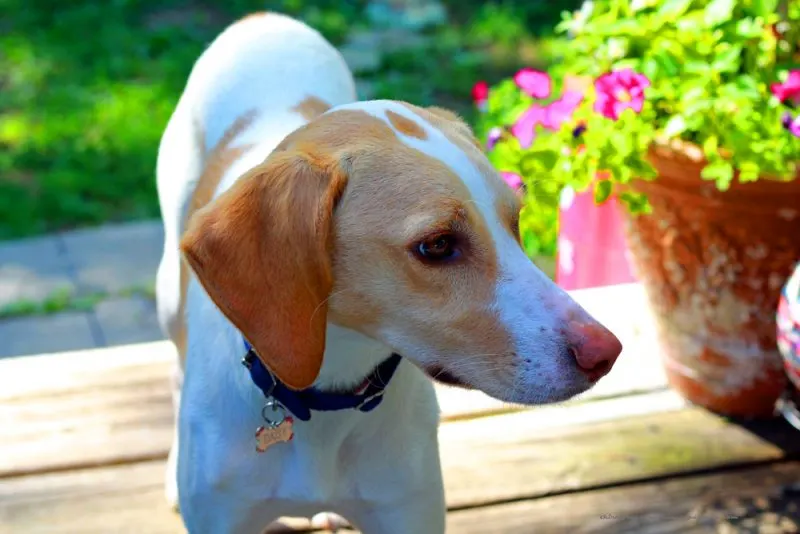 When planting flowers, keep in mind that some plants are harmful to pets so be sure to do your research if your garden is accessible by curious four-legged fellas.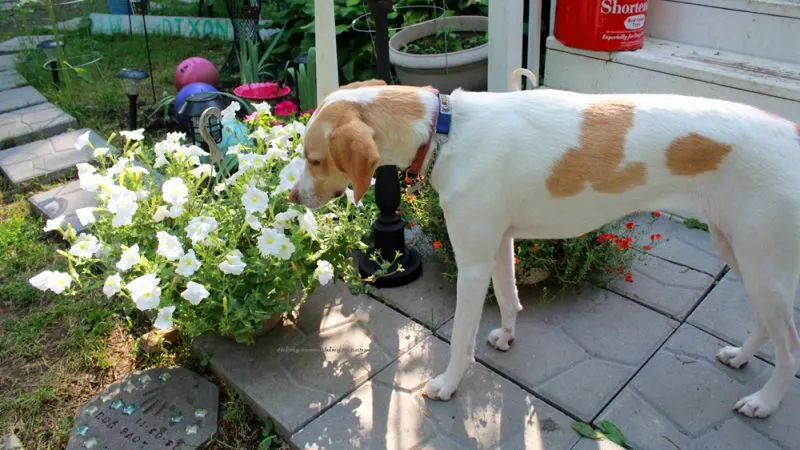 I have caught both of my dogs mug-deep in some petunias recently, they are a safe bet for planting in your garden because they are not toxic to dogs so let them sniff away.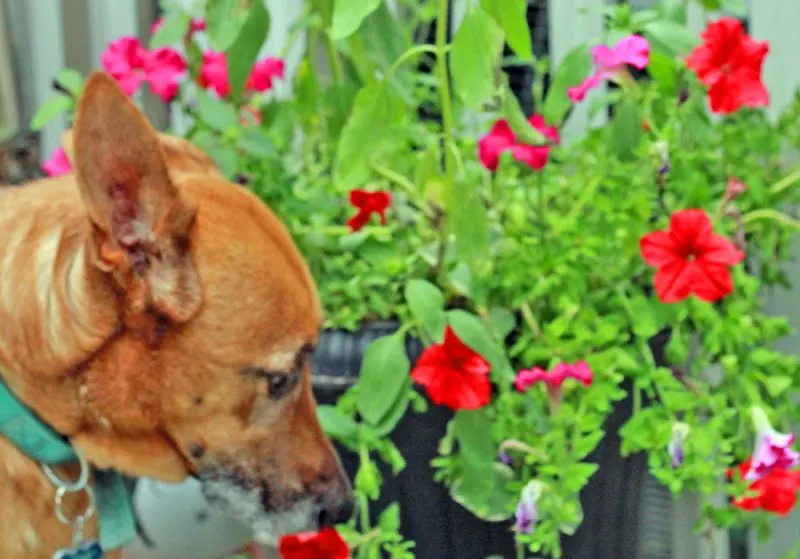 Even if you can't plant too many flowers, you can still have a Whimsical Garden by adding things like these Precious Moments Garden Accents.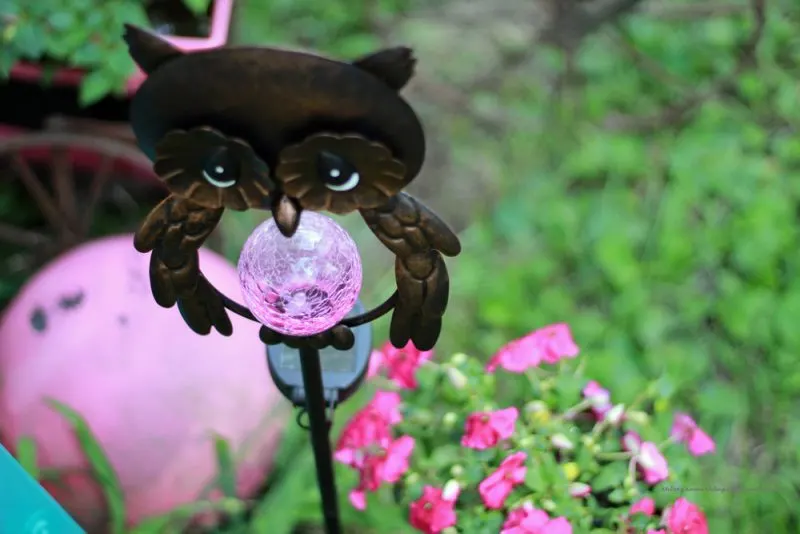 This Lighted Owl Solar Garden Stake is my favorite, it really adds a touch of whimsy to this area of my garden and it lights up so beautifully at night.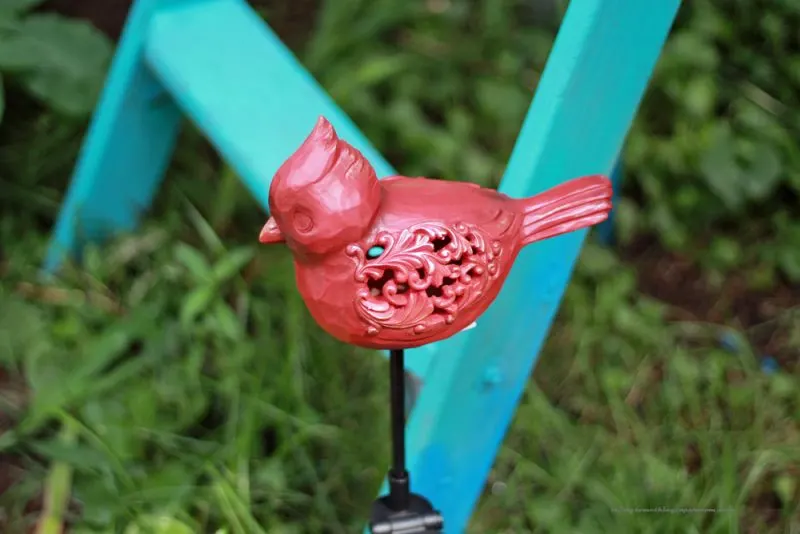 I am also completely in love with this Red Cardinal Solar Light Garden Stake even if my husband is a huge Cubs Fan who doesn't want a Cardinal in his yard.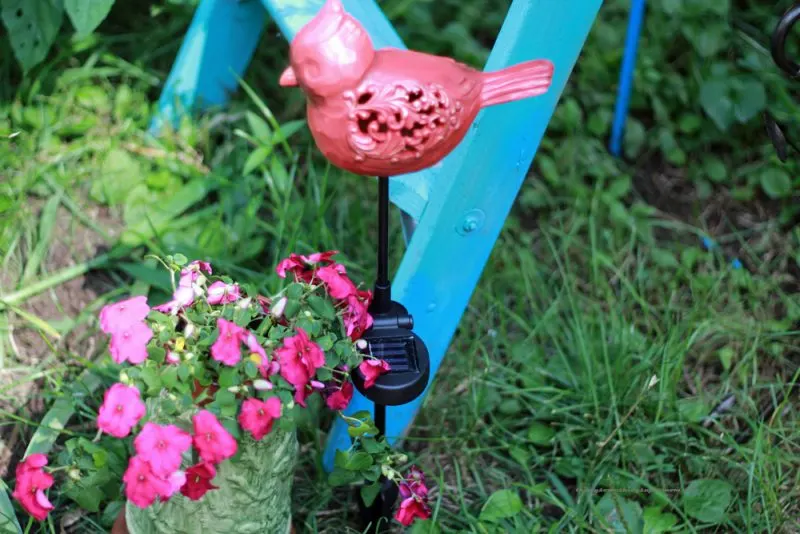 I just love the craftsmanship which you would expect from Precious Moments, and last but not least, a beautiful place for birds, yes even cardinals Mike, to refresh themselves in this Flower Petal Glass Bird Bath.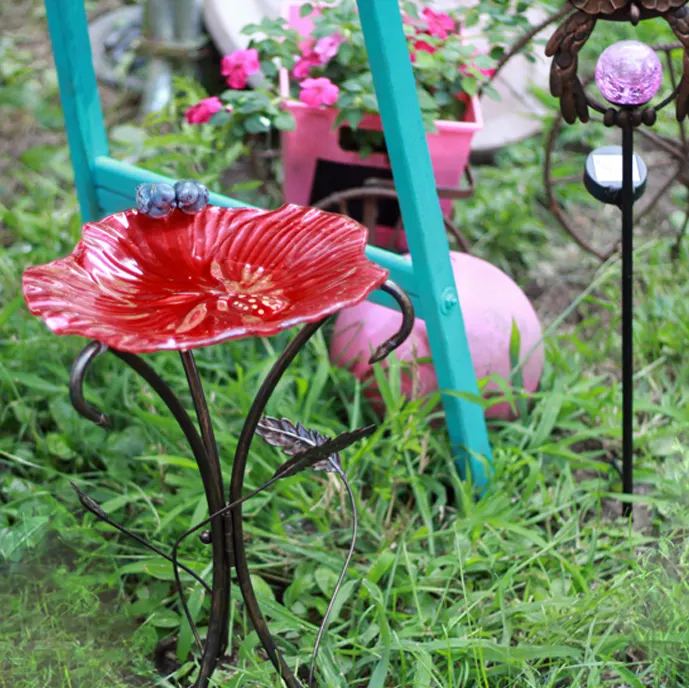 Each one of these items brings a touch of whimsy to the garden and fits in perfectly with my other fun garden accents which I will be sharing in part two of this Whimsical Garden Tour.
Be sure to check back soon so you don't miss the post, like my page on facebook, follow me on Pinterest, Twitter, Instagram, and subscribe to the newsletter to see new posts.