I love the holidays, especially Christmas, and decorating for the season is one of my favorites parts about celebrating. There is something about decking the halls that really gets me into the Christmas spirit.
Saving time and money with these Budget Christmas Decor Ideas is another way to get into the right spirit of the holiday season. The more you save on decorating, the more you can spend on gifting.
There is nothing quite as satisfying as sitting by the Christmas tree and enjoying the lights after spending the day decorating. We also love to indulge in holiday desserts and watch Christmas movies this time of year.
Those activities are much more enjoyable when surrounded by festive Christmas lights and decor, too.
Implement some of these ideas on how to decorate for Christmas on a budget and make the most of your time as well as money this holiday season.
Save Time by Shopping Online
I usually spend a lot of time each year browsing the aisles of every store in the city with their holiday displays out. Unfortunately, they never seem to have what I want, so I end up going from store to store, only to end up settling on something that is not what I set out to get.
I have found that I can save a lot of time, as well as money by heading over to Wayfair and checking out the holiday section. I started looking through the Christmas Garlands and couldn't believe the deal that I found on this Wayfair Basics Fir Garland with Lights.
This garland is perfect for running alongside other Christmas decorations to illuminate them and set the scene.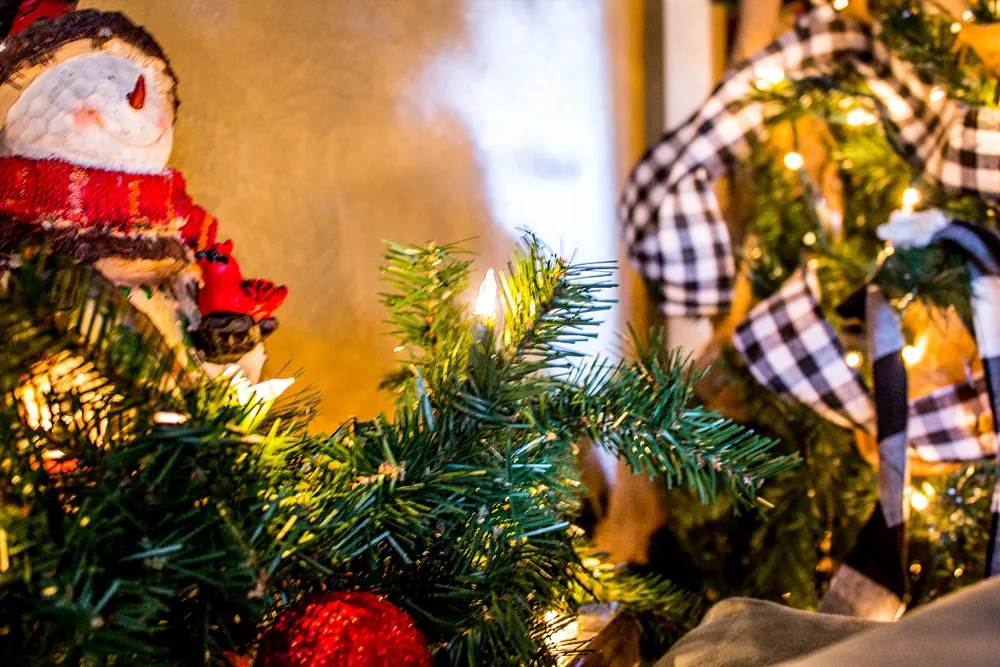 Create Cozy Christmas Seating
Wayfair has lots of Throw Pillows to choose from but since I can not seem to get enough buffalo check, this Mittens Light Up Square Throw Pillow Set was exactly what I wanted.
The design is perfect and although the buffalo check caught my eye initially, my favorite part about these pillows now is that the one with mittens on it, lights up.
Decorative Pillows and Blankets seem to go together, so be sure to pick up a festive blanket to drape over your seating area. You will be glad you did when it's time to watch some Christmas movies and eat those yummy treats that seem to be plentiful this time of year.
Decorative Storage on a Budget
When you accumulate as many pillows and blankets as I have over the years, finding a decorative way to store them is a must.
I picked up a wicker basket from the storage baskets section and it is useful as well as visually appealing.
Storing throw blankets and pillows in a basket is an easy way to keep these items within reach while not crowding your seating area.
DIY Christmas Decor
Another great way to save money while decorating for the holidays is to get creative and make some DIY Holiday decor. While shopping at Wayfair I stumbled upon this Buffalo Check Tablecloth in the Kitchen & Tabletop section and made my own buffalo check no-sew Pillow covers.
It was much cheaper than buying fabric at the craft store and I made use of the professional seams to create a store-bought look.
These pillows are perfect for adding a little buffalo check pattern to each room of your home.
The best part is that you can enjoy buffalo check all year long, so there is no need to buy or make more pillows once the holidays are over.
Make the Most of What You Have
Using what you already have is another way to save time and money on decorating for Christmas.
Instead of packing away all of the wall art in the living room, wrap the already hanging photos. This is such a simple way to tie a room together without having to spend any extra money.
Adding a festive bow and some ribbon will make this wall art really pop.
Having a decorative chalkboard around all year makes it simple to transition from one season to another.
Just add the lyrics to your favorite Christmas song with Christmas colored chalk for a quick decoration.
Repurpose Everyday Items
Another way to save money when decorating for Christmas is to repurpose everyday items.
One of the ways I did this in my home was by flipping photos around and using the white background to decorate with Christmas themed vinyl stickers.
Depending on what kind of frames you have on the wall, this is an easy way to repurpose everyday items and make them festive.
Once the season is over, simply flip the white inserts around to reveal your favorite family photos for the rest of the year. No need to pull out a storage tub to put away these Christmas decorations, they are hidden until you need them again.
It's Beginning to Smell a lot like Christmas
Baking Christmas treats is the perfect way to bring the scent of the holidays into your home.
Serving up hot cocoa and cookies to your guests is no longer just a kind gesture, this time of year, it's mandatory.
Baking cookies like these Keto Snickerdoodles will have your home smelling like cinnamon and will provide a delicious holiday treat to offer your holiday guests.
Christmas Scents with No Baking Required
If you aren't much of a baker or are trying to avoid packing on those extra pounds during the holiday season, light some candles.
Candles make for great centerpieces and are a festive way to add warm lighting into any space.
The best part about stocking up on candles is that they are a cheap way to add the scents of the season to your home with very little effort.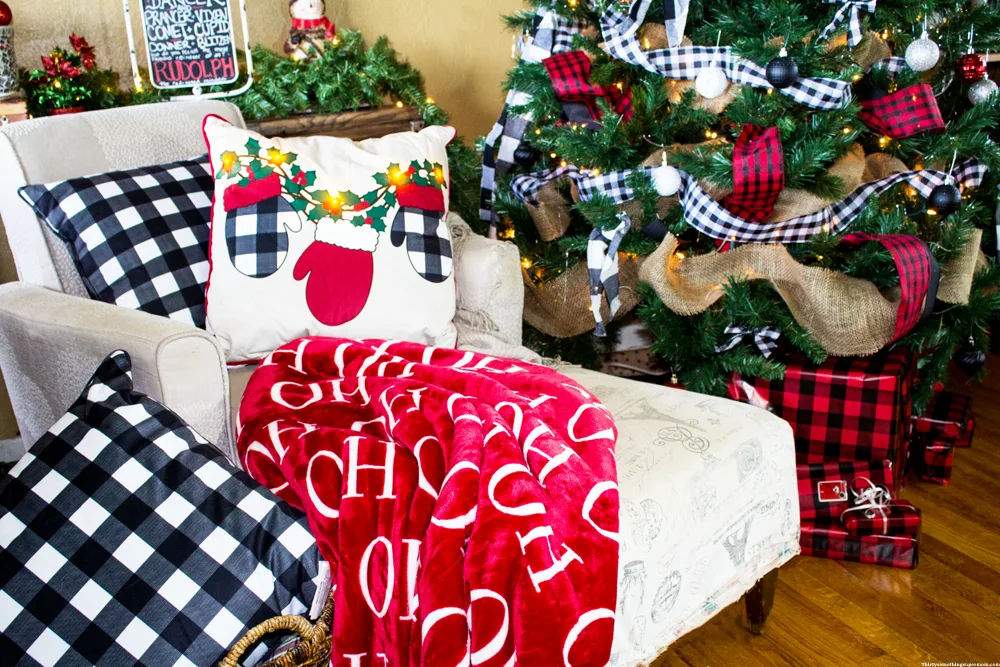 I hope you enjoyed these budget-friendly Christmas decorating ideas so much that you will share them on your favorite social media.
What are your best tips for decorating for the holidays on a budget? Leave me a comment below sharing your ideas, I can't wait to hear them!