This Vintage Chest to Table DIY post contains affiliate links which means if you make a purchase after clicking a link, I will receive a small portion of the sale at no additional cost to you.
My family loves going to garage sales and thrift stores but you probably already know that by now. There are so many deals out there just waiting to be made on one of a kind items that you just can't find anywhere else. Plus I am always on the lookout for inspiration to create my next DIY project.
This past Summer we went to all of the citywide garage sales we could find, scoured all of the local thrift shops, and hit every local yard sale that we came across. There were so many good deals this year that I just couldn't pass up so I took the advice of Mike Wolf and remembered that the time to buy is when you see it. Those famous words of wisdom have left me with quite a pile of DIY projects just waiting for an upcycle or crafty touch.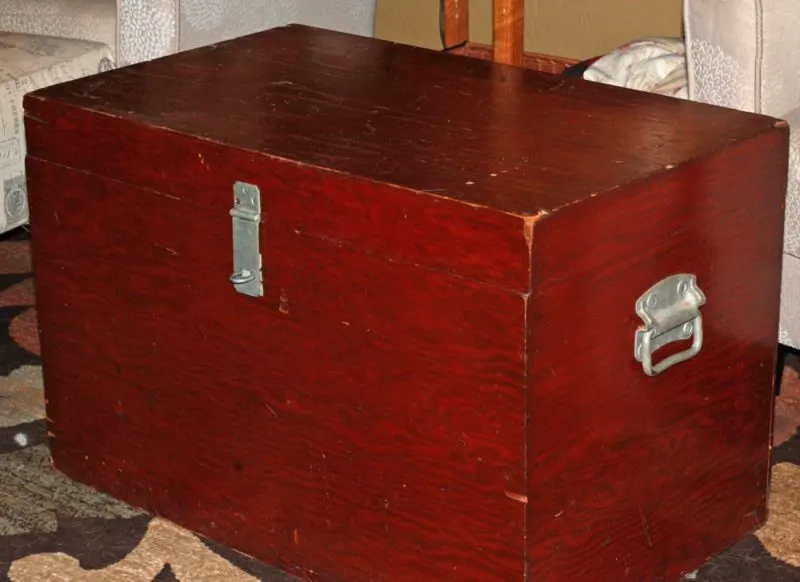 I picked up this vintage chest for five dollars and at another sale picked up all of the hardware as well as legs I would need to convert this chest into a table for just three bucks.
After seeing how much they cost on Amazon here, I was really impressed with this find!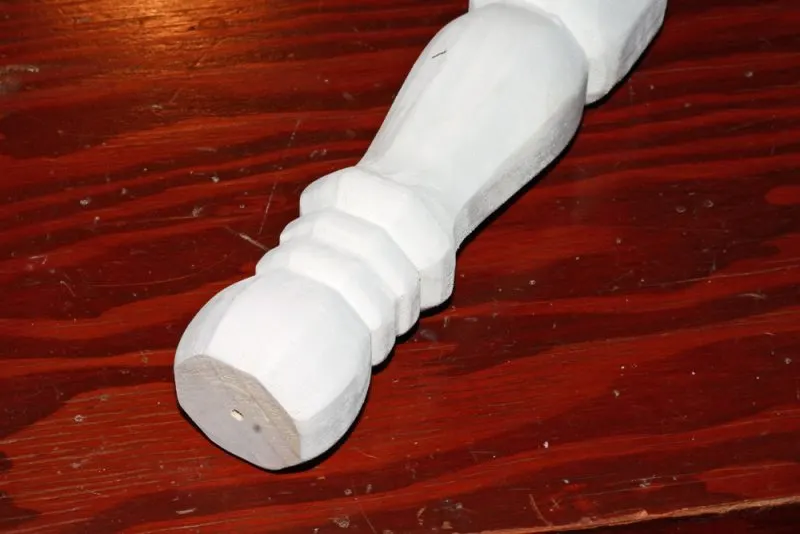 My original plan for these legs involved a mirror but I just couldn't take the risk of possibly breaking the mirror during the DIY process. If that happened I knew I could kiss the good deals goodbye for at least 7 years.
So when I came across this vintage chest, I knew I would turn it into something wonderful with the help of my husband who is always there to assist me when inspiration strikes.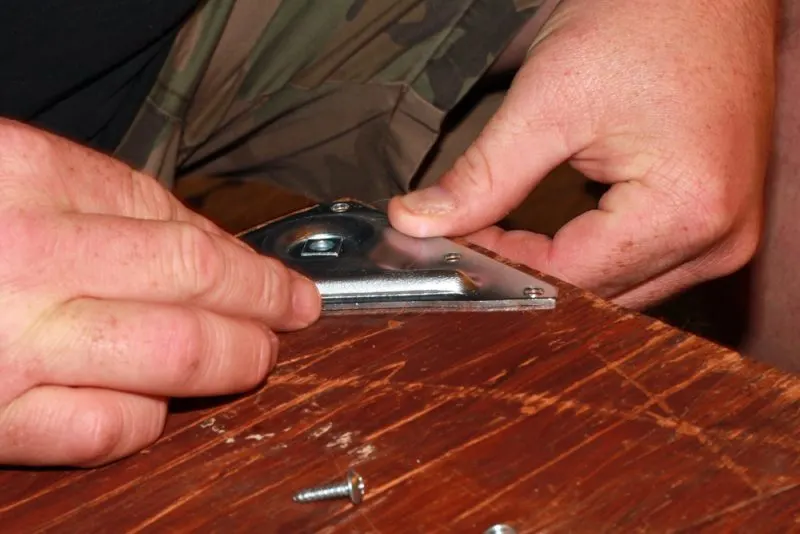 The first thing we did was line up the brackets to make sure that the screws would not go all the way through to the inside when drilling in the legs.
If you are going to be using the vintage trunk turned table for storage you will want to make sure that the table legs will not go through when drilling.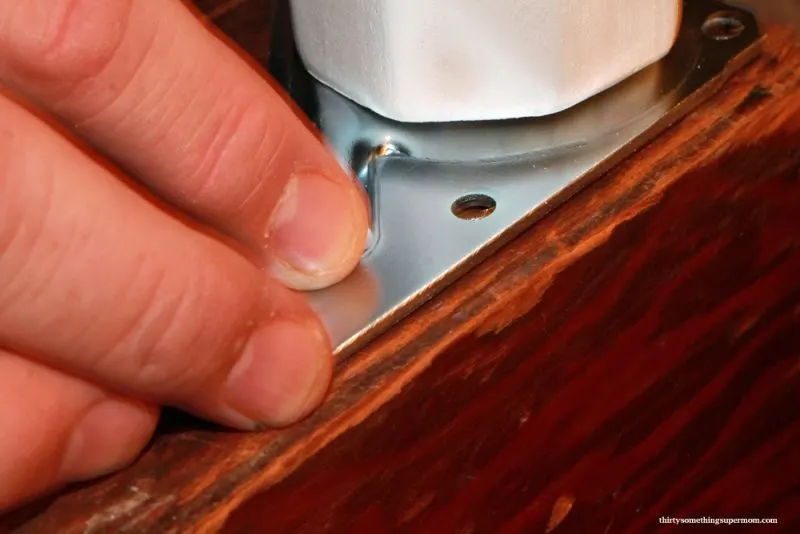 Once you have everything lined up and made sure that the screw under the legs is the right fit, drill all four legs into the chest, making this vintage chest a table.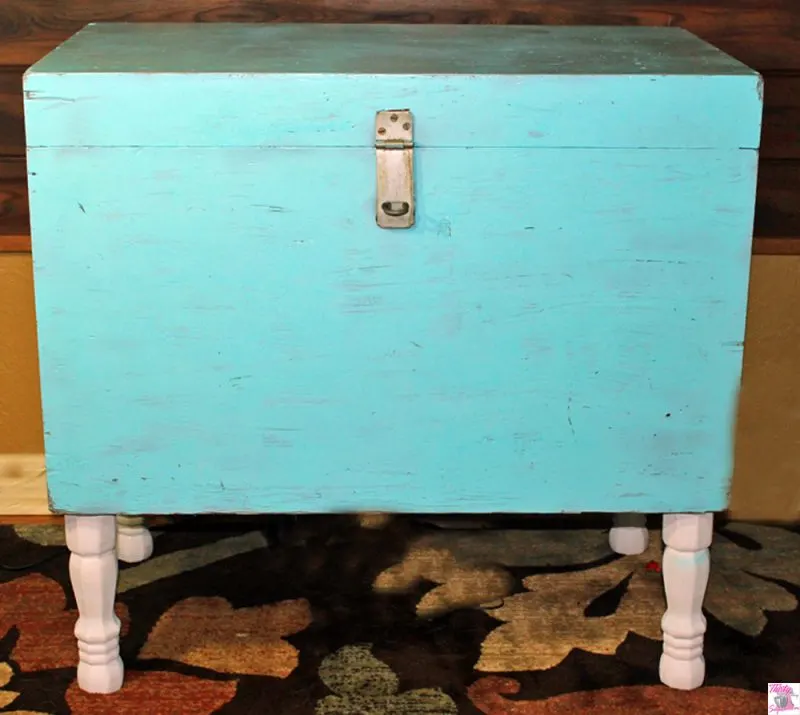 The next step is to paint it any color you want. I really liked the beat up antique look that the chest had going for it but wanted a new color so I tried a weird painting technique that really turned out great.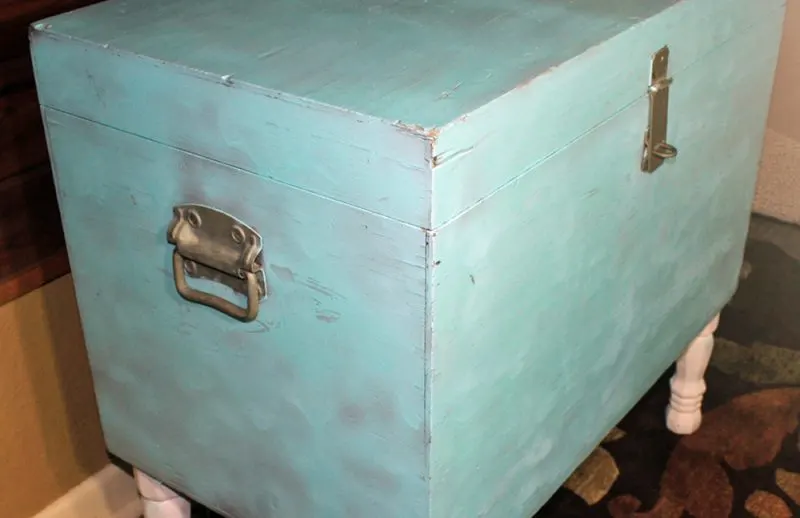 While the paint was still wet, I took a piece of duct tape and created streaks in the wet paint by pulling off paint while leaving behind some to create a scratched patina. I dug into the paint in random areas when it was still tacky and almost dry, this creates depth and reveals the undertones of the vintage chests natural color.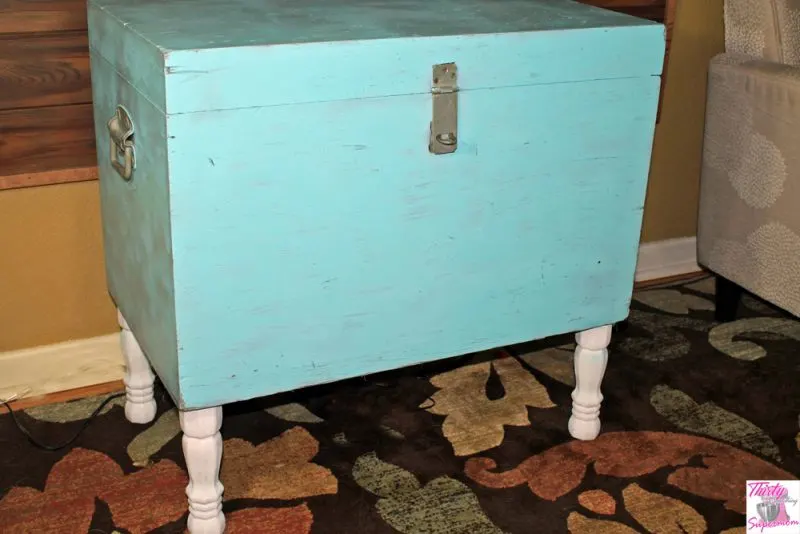 I left the handles silver as they came but have been back and forth with my daughter about what would look best, she thinks it would look better white or gold, I think the silver adds a nice touch. What do you think?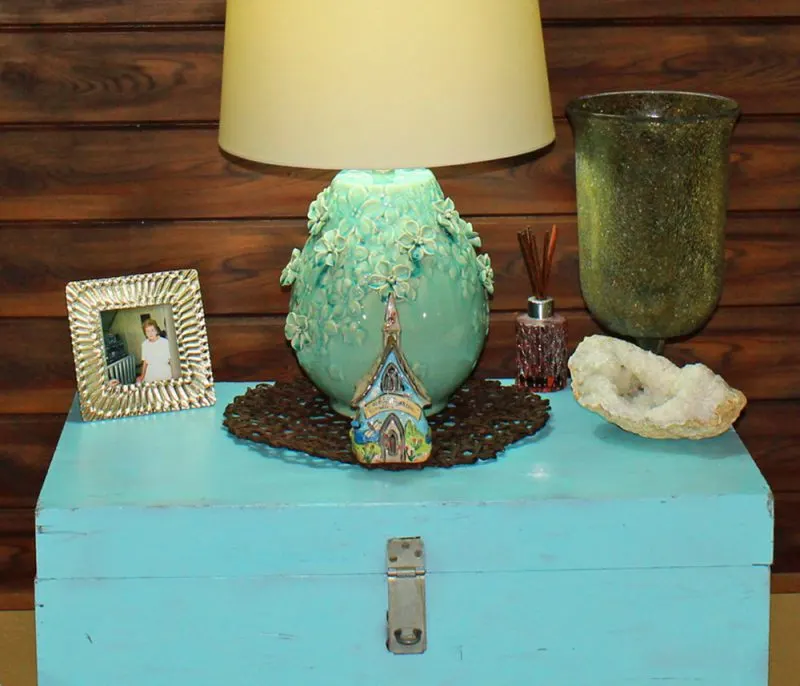 I hope you enjoyed this Vintage Storage Chest to Table DIY enough to share on your favorite social media.