This Haunted Halloween Entryway post is brought to you through a sponsored partnership with Wayfair.
You can create your own haunted Halloween entryway from items you may already have laying around the house. I hope you get inspired to add a touch of spooky to your decor with these ideas.
Even if you don't have any Halloween decor yet, you can pick up a lot of these items cheap and with a little touch of creativity, you can turn them into spooky decor perfect for your entryway.
When creating our Halloween entryway we gathered some household items to make them spooky, as well as art supplies like paint and glue.
My favorite project that we created for this Halloween Entryway turns this old wine bottle into a spooky bottle that can be for a witches potion or Eye of Newt like we labeled this one.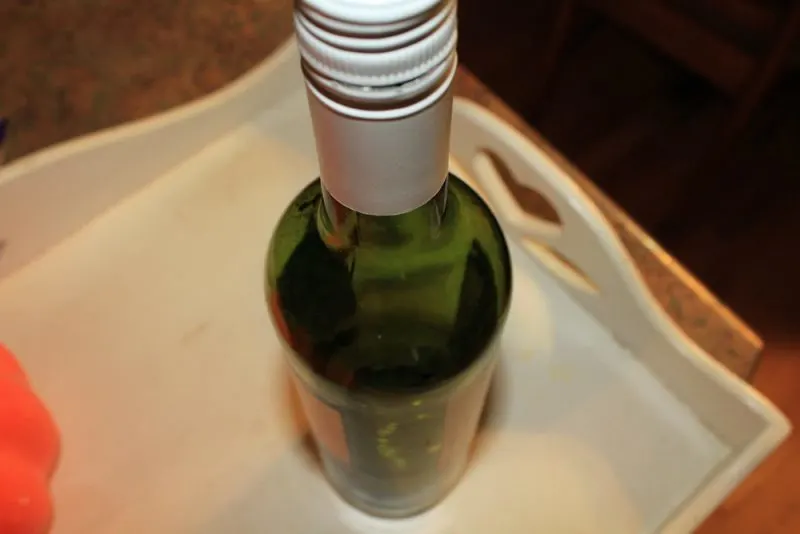 I had a bag of spooky eyeballs leftover from last year tucked away in our Halloween decoration bin and was happy to put them to good use.
I sliced each eyeball in half and used the blank side to place on top of the bottle and the painted side on the front.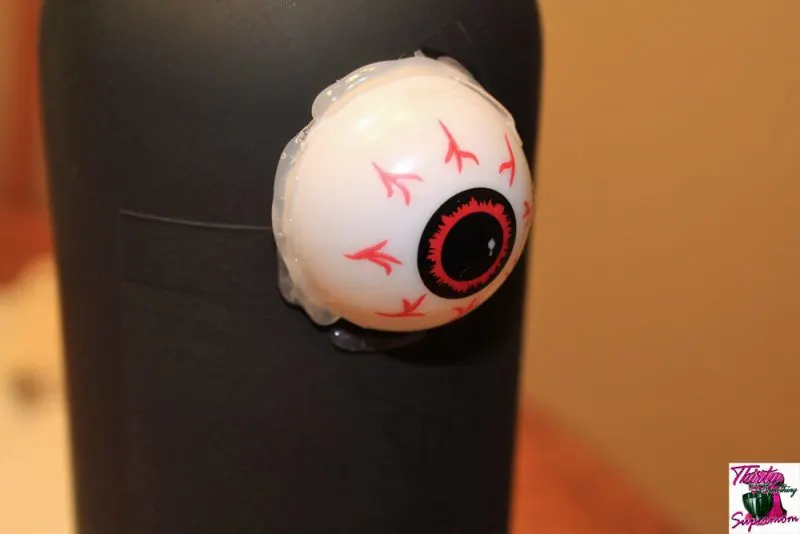 I then painted around the eyeball, making sure to cover all of the extra glue.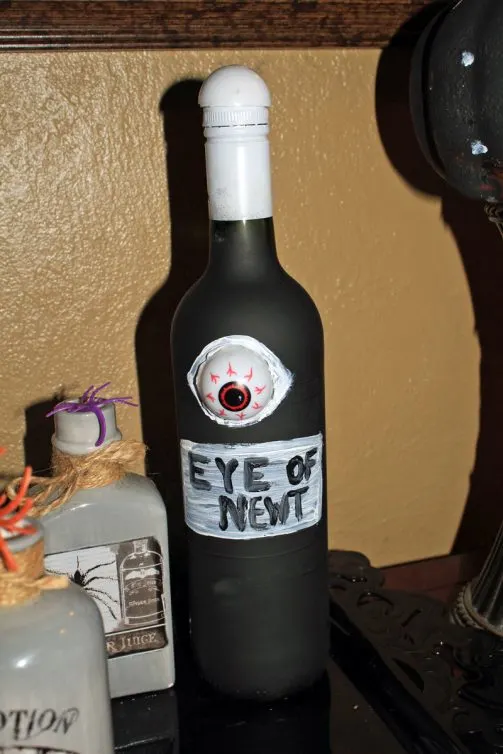 I then painted a white label on the side of the bottle, as well as the words "Eye of Newt". You can go even further and make your bottle look more authentic by printing out a label in a real spooky font.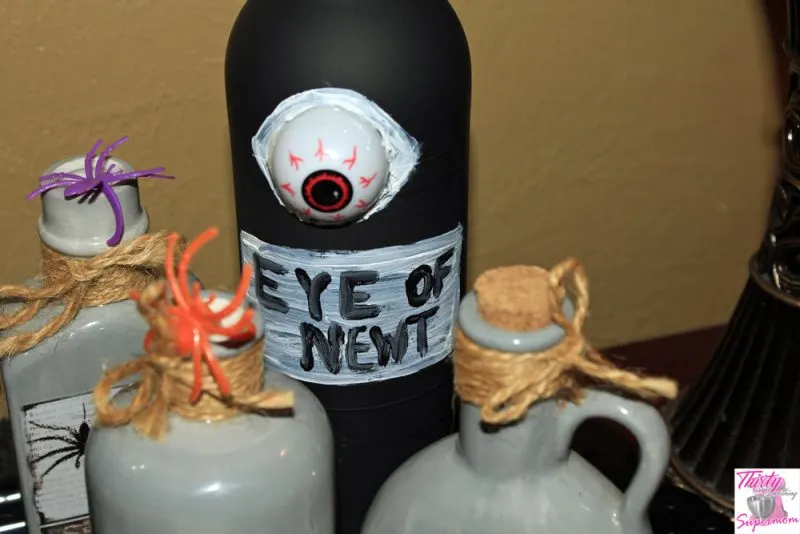 Another fun Halloween decor idea we came up with was to create a potion book from a box we had that would have otherwise gone to waste.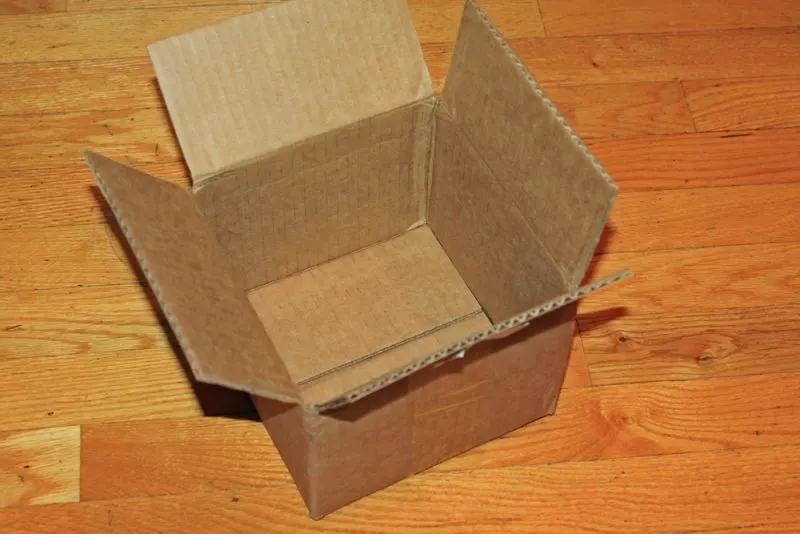 You can make your own spellbook by cutting the flaps off and spray paint a little black on the edges and white on the middle in order to illuminate the words.
Once again you can go further with this Halloween Decor by printing out the pages for your spellbook and gluing them inside rather than sketching them out yourself with a marker as we did.
Place the spell book on a bookstand and add a spider or creepy embellishment to really make it stand out.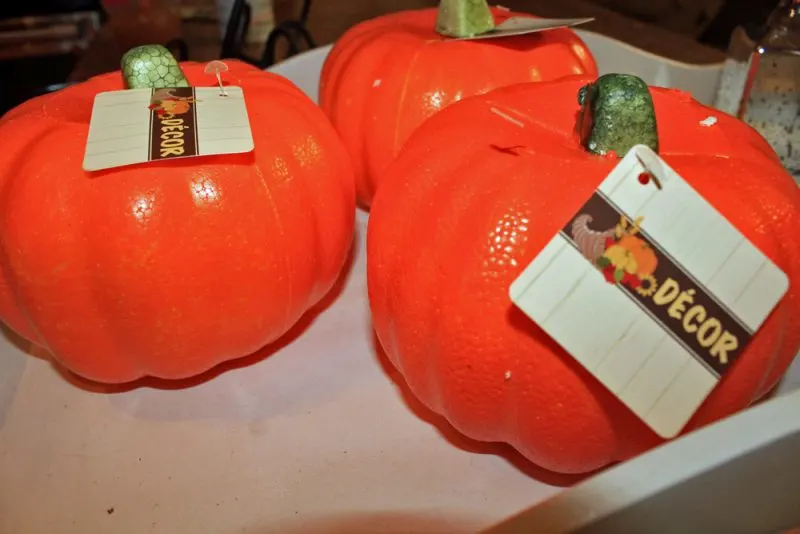 Another way to add a spooky Halloween touch to your entryway is by putting your creative touch onto a Halloween decor staple.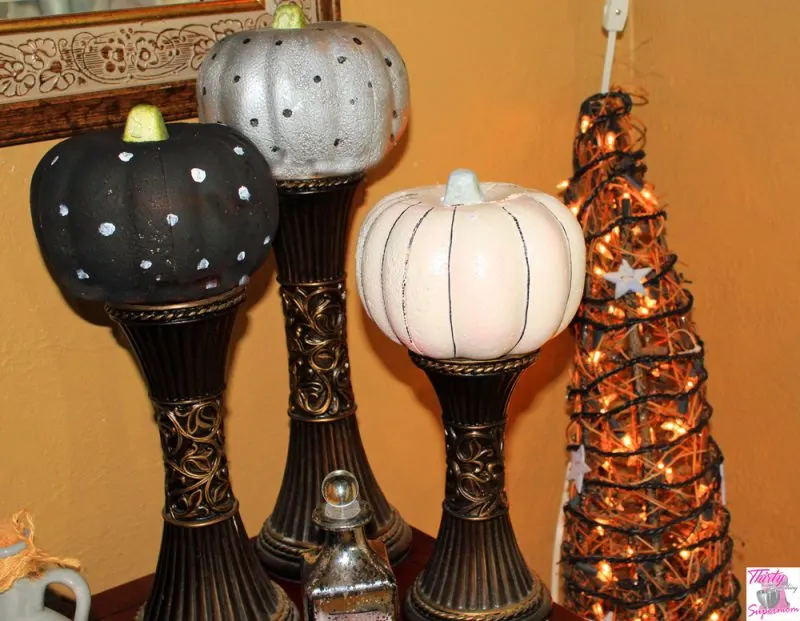 Changing these pumpkins from bright orange to black, white, and silver makes them look a little more spooky.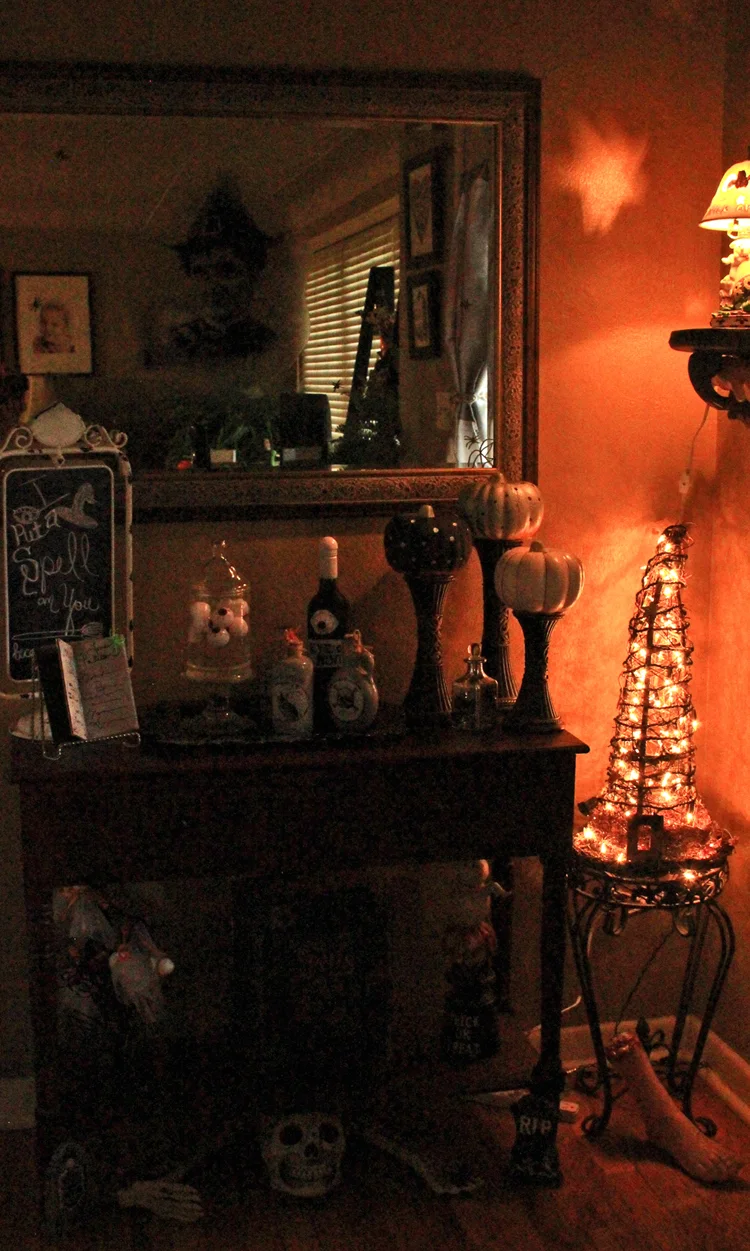 Adding in other spooky elements to your Halloween Entryway that compliment your DIY Halloween Decor helps to create a fun & eerie scene.
Our entry table can be purchased at Wayfair, it has come in handy when decorating for the holidays, it really makes displaying our favorite decor easier.
We put a skeleton underneath our entry table and used Halloween lights to help illuminate creepy touches like the haunted shadow on the mirror and tombstones by the table legs.
I hope you were inspired to create your own Haunted Halloween Entryway with these DIY ideas. Don't forget to save this post for later so you can get inspired when you are feeling creative and be sure to tag Thirtysomethingsupermom when sharing your Halloween Decor, I can't wait to see it.