This post sharing a Diabetes Friendly Weeknight Vegetable Stir Fry recipe contains affiliate links which means that if you make a purchase after clicking on a link, I will make a small portion of the sale at no additional cost to you.
If you struggle to find delicious diabetes-friendly recipes that the whole family will love, this is the post for you. There are so many things to keep in mind when cooking for diabetes, or other restrictive diets and that makes it pretty easy to forget about the flavor. There is no reason to eat a bland diet just because you have to follow some restrictions when preparing diabetic recipes. This diabetes-friendly Vegetable Stir Fy really drives that point home and it can be made for the whole family to enjoy on a weeknight!
Another common misconception about cooking for diabetics is that you have to spend hours meal prepping, and that just isn't the case. If you follow the simple guidelines of The "Diabetes Plate Method" you will see that this is an effortless way to plan nutritionally-rich and healthy meals without any counting, measuring, tracking, or calculations.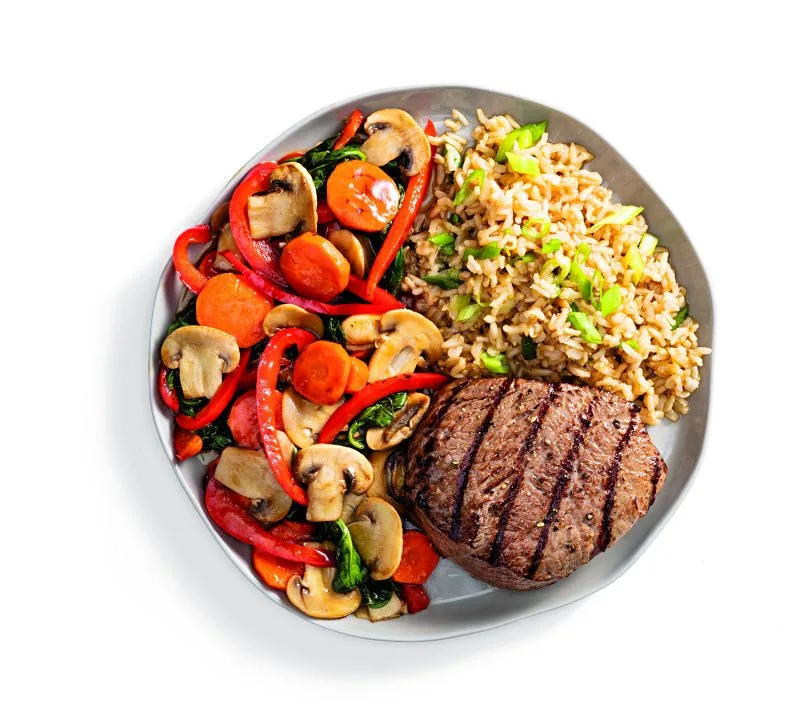 In The Create Your Plate Diabetes Cookbook, best-selling cookbook author Toby Amidor demonstrates how to build perfectly-portioned meals with a healthy balance of vegetables, protein, and just the right amount of carbohydrates with nothing more than a dinner plate.
Every recipe was designed to meet the nutrition guidelines of the American Diabetes Association, so readers can create their plate with confidence knowing they're preparing fun, flavorful, and nutritious meals. This step-by-step guide is perfect for anybody looking to live a healthier lifestyle without getting bogged down in complicated diets. With 125 mix-and-match recipes to choose from, the book is full of ideas for easy, delicious meals the whole family will enjoy.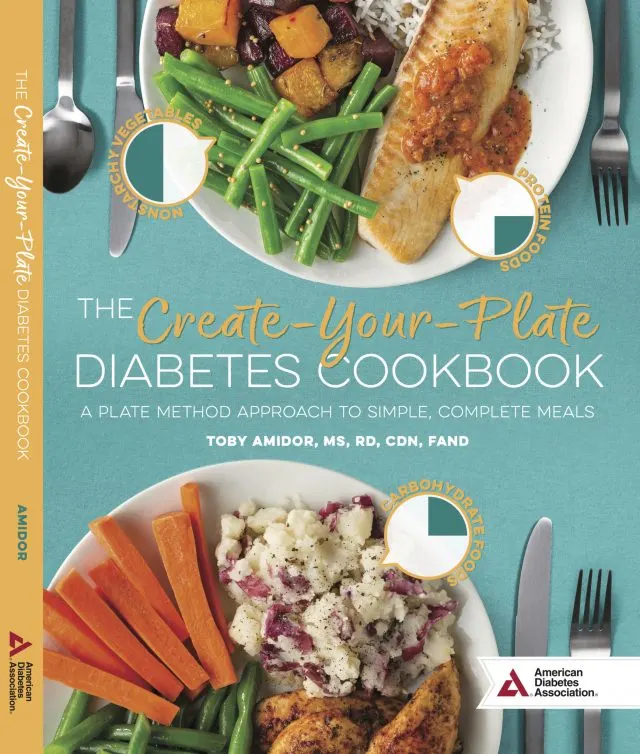 More than just a cookbook, this handy book includes a step-by-step guide to using the Diabetes Plate Method to plan perfectly-portioned, diabetes-friendly meals; an introduction to cooking and eating well to manage diabetes and support heart health; and a one-week meal plan including breakfast, lunch, dinner, and snacks plus over 15 additional sample plates.
Stir-frys are a perfect way to help reduce food waste in your home. If you have leftover low-carbohydrate vegetables, use them!
Kale, cabbage, zucchini, broccoli, and cauliflower can be substituted for any of the vegetables listed below.
TOTAL TIME 25 minutes
PREP TIME 15 minutes
COOK TIME 10 minutes
SERVES 4
5 tablespoons low-sodium vegetable broth
2 1/2 teaspoons reduced-sodium soy sauce
2 teaspoons unseasoned rice vinegar
2 teaspoons cornstarch
1/2 teaspoon stevia brown sugar blend (such as Truvia)
1 tablespoon olive oil
2 cups baby spinach
2 medium carrots, cut into 1/4-inch rounds
1 red bell pepper, thinly sliced
1 (8-ounce) container white mushrooms, thinly sliced.
In a small bowl, whisk together the vegetable broth, soy sauce, rice vinegar, cornstarch, and brown sugar blend. Set aside. Heat the olive oil in a wok or sauté pan over medium heat. When the oil is shimmering, add the spinach and carrots and cook until the spinach is wilted, 3 minutes. Add the bell pepper and mushrooms, and cook until slightly softened an additional 5 minutes. 3 Add the broth mixture, raise the heat to high, and bring to a boil. Then lower the heat to medium and cook until the sauce is slightly thickened, 1 minute. Toss to evenly coat the vegetables with the sauce.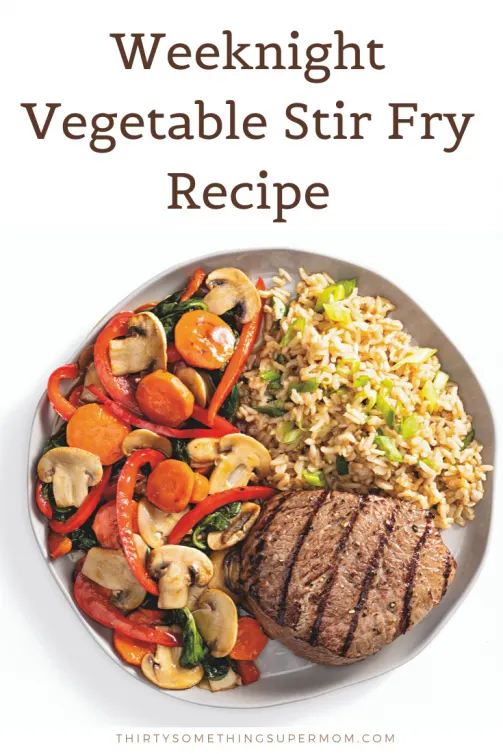 I hope your family enjoys this diabetes-friendly recipe and after trying it out, be sure to come back and tell me what you thought. For more diabetes-friendly recipes, be sure to check out The Create Your Plate Diabetes Cookbook.