I have received some of the products featured in exchange for my honest opinions. This post contains affiliate links which means that if you make a purchase after clicking a link, I will receive a small portion of the sale at no additional cost to you. All opinions are my own.
I always talk about how much I love to clean, that is true but one cleaning project I have been putting off a little bit too long is cleaning my makeup brushes. This should probably be done weekly but it has been months for me and I always tell myself that I am going to pick up some solution for cleaning my makeup brushes the next time I go to the store. The problem is that I never remember and that's probably because I don't wear makeup very often, maybe once a week.
So instead of relying on buying a product from the store to clean my makeup brushes, I decided to make my own. After a million different internet searches and suggestions from other bloggers, I have found the perfect Homemade Solution for Cleaning Makeup Brushes. I love that this can be made from things most of us already have on hand and it actually works really well.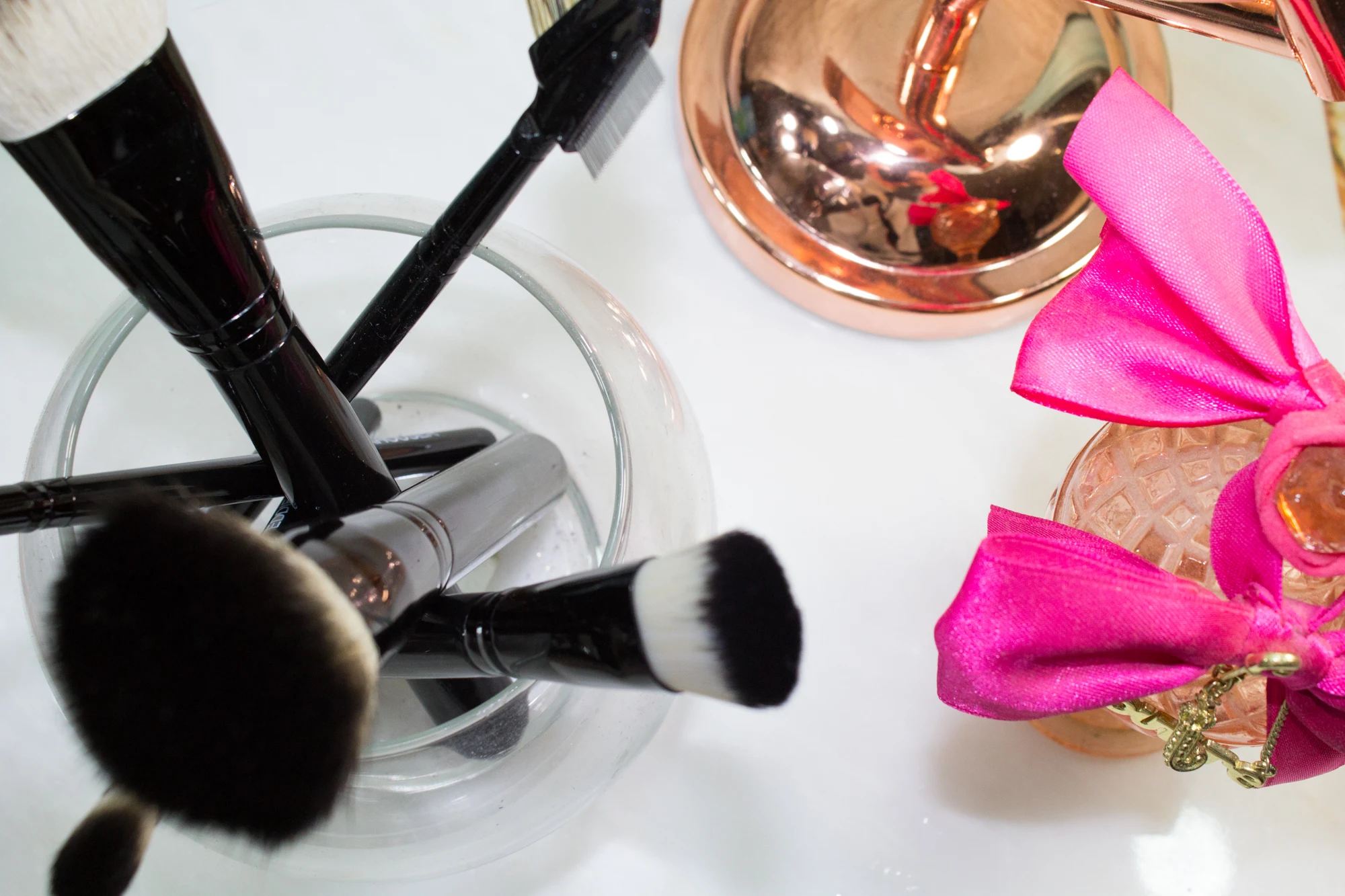 I mix 2 parts dish soap to one part olive oil. I then rinse each one of my brushes with water before submerging into the solution. I then dip each brush into the solution, in a swirling motion.
Try not to press the edges against the bottom of the bowl too hard but you will definitely want to hit the sides and bottom of the bowl to help remove any caked up substances.
I also use my fingers to kind of squeegee out the remaining debris that may still be trapped in the brush. I then rinse again.
If there are still some things stuck in the brush, repeat the process and press the brush against the palm of your hand while using your fingers to loosen the debris.
Rinse off with warm water and allow them to dry.
For me, this process consists of blotting the top of the brushes with a paper towel and then laying them down to dry.
If your brushes have changed shape or look kinda funky, smooth them out with your fingers while wet to ensure that they return to their normal shape when done drying.
Once your brushes are dry, you can use them again, with all of your favorite products. My new obsession is a Black Liquid Eyeliner, and the Manizer Sisters aka the "Luminizers" from TheBalm.com
I love the retro feminine look to the products and packaging, plus the products I have tried out feel great on my skin while making me look my best. I love that I can use these products with a clean brush anytime I want, with very little effort and no trips to the store to pick up unnecessary products.
Even Daisy wants to look her best and try out these products, she must know that they are talc, paraben, and cruelty-free.
This homemade solution for cleaning makeup brushes is the perfect way to keep your makeup brushes bacteria-free and in great shape for applying your favorite makeup products.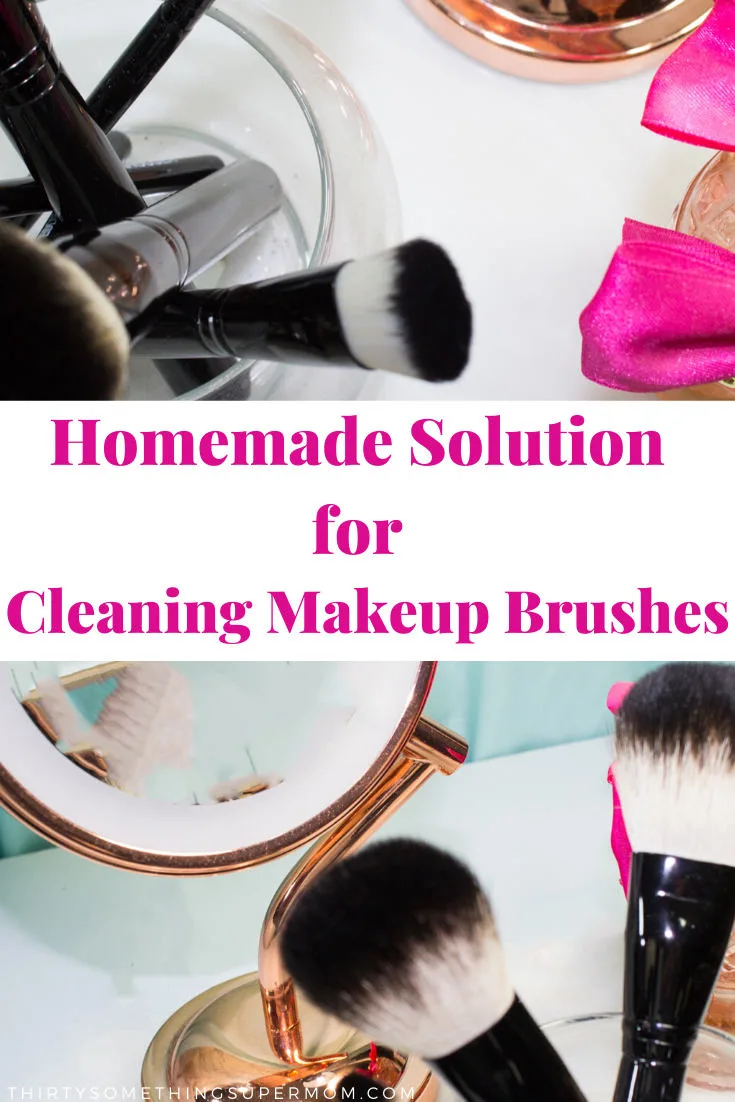 This homemade makeup solution would be a perfect git to go along with a Beauty Gift Basket, too. I think everyone can appreciate a homemade solution that actually works for cleaning your makeup brushes.