This post featuring Springtime Fun in the Cedar Rapids area is brought to you through a partnership with Mazda. I was loaned the 2018 Mazda CX-3 Grand Touring for review purposes, all opinions are my own.
My family moved to the Cedar Rapids area from the Chicago area and immediately began exploring.
Since we had moved from a big city with a lot to do, we were kind of shocked at how little there was to do in and around the Cedar Rapids area.
I guess after growing up in New Jersey and living in the Chicago area, we were taking things like good food, fun arcades, and mini-golf for granted but we didn't realize until we tried to have fun in Cedar Rapids.
After exploring these past five years, we have found a few fun things to do and since the weather is warming up, I am excited to share these fun things to do in and around the Cedar Rapids area this Springtime!
One of the most beautiful attractions in the Cedar Rapids area, in my opinion, is Brucemore.
It is worth taking a tour of this mansion and visiting the grounds where you will find a pet cemetery that includes lions, beautiful landscaping with an impressive garden, and one of the best geocaches you can come across in the Cedar Rapids area.
A couple of other museums in the are are the Granger House Museum in Marion which is a fun tour that brings you through the home of the Granger family that lived there for more than 100 years.
The Czech & Slovak Museum & Library is another place worth checking out if you are a history buff like myself.
I have always enjoyed art so of course, I had to check out the Cedar Rapids Museum of Art.
It was there that I learned about the Grant Wood Studio & Armstrong Visitor Center.
This is one of my favorite historical places in all of Iowa.
It is where Grant Wood lived and painted the famous American Gothic Painting.
A fun tour brings you through the home of Grant Wood and his mother, making it as educational as it is surreal.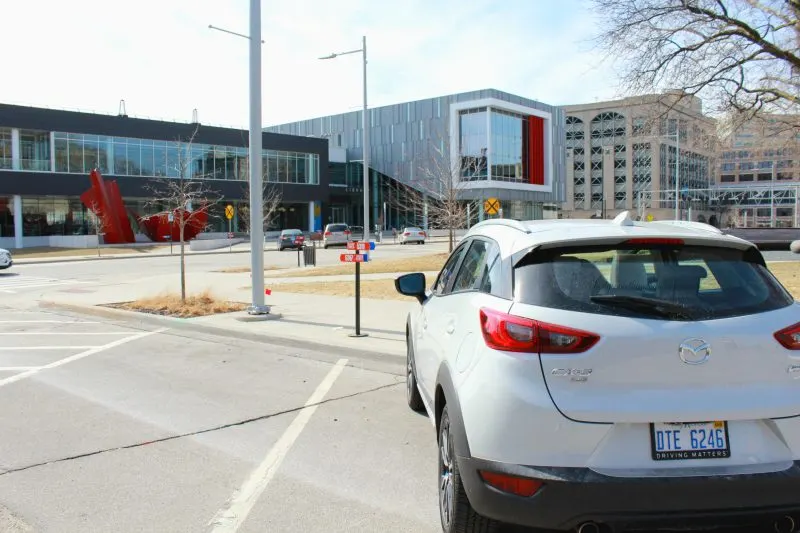 The Cedar Rapids Library is a must-visit for any book lover.
The setup is a sleek, modern design, with plenty of nooks and crannies to read a good book.
When it comes to parks, the Cedar Rapids area has brought their A-game.
There are so many parks in Cedar Rapids that my family enjoys visiting, all of which bring something different to the table.
Ellis Park is surrounded by the Cedar River with lots of scenic trails to walk around as well as fishing and bbq areas.
Thomas Park has a large play area and splash pad, as well as a fun yet confusing frisbee golf course.
Squaw Creek Park offers lots of scenic views, a dog park, and camping.
Bever Park has a little bit of everything and in the Summer you can even visit the farm which has lots of animals to pet.
Lowe Park is another fun location for the whole family.
Plenty of biking and walking trails, play equipment, and beautiful scenery.
Check their schedule to find out about fun things they offer like Sunrise Yoga and even a Zumba class, I can't wait to attend again.
All of these locations would be a great place to cruise to in the 2018 Mazda CX-3 Grand Touring.
While I was out exploring the Cedar Rapids area, I fell in love with some of the features of this car.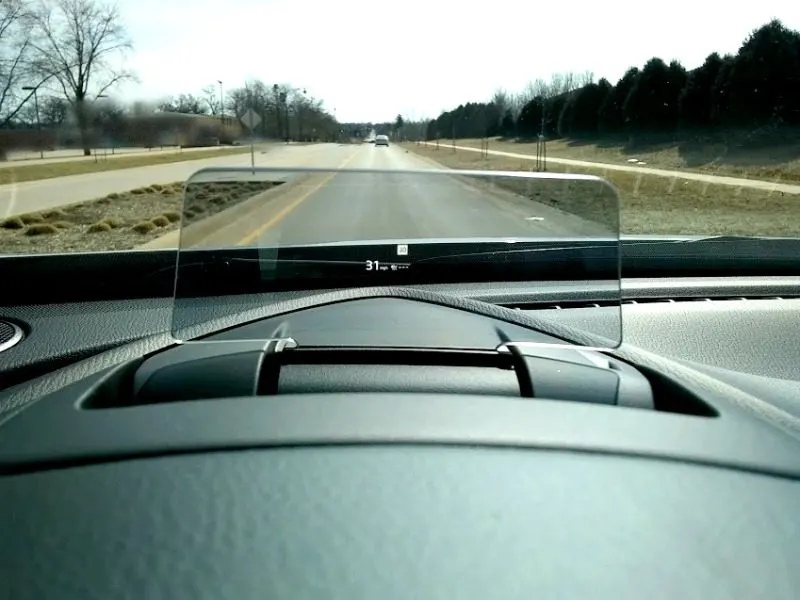 I enjoyed the navigation system and the active driving display.
These two features made navigating the Cedar Rapids area easier for me, even though I have lived here for about five years, I still get lost pretty often.
The handling was pretty impressive also because as anyone who has visited the Cedar Rapids area knows, you have to be on your game when driving these streets.
The SKYACTIV-VEHICLE DYNAMICS with G-Vectoring Control made weaving in and out of bad drivers effortless.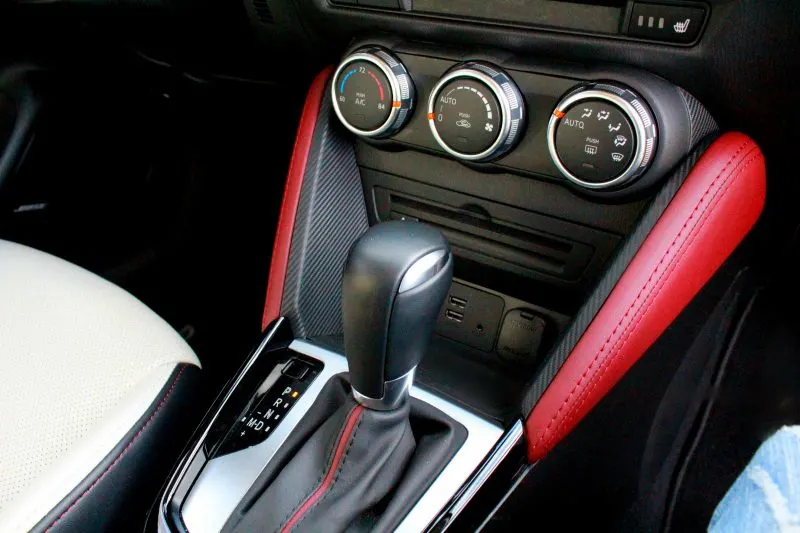 I was extremely impressed with the vehicles ability to take turns even at questionable speeds.
There were times that I switched the 2018 Mazda CX-3 Grand Touring into Sport mode and that allowed me to see a lot of the attractions in the area quickly.
This car has a little bit of everything, room for the whole family, comfortable seats, a sporty side with plenty of get up and go for me.
Much like they said in Daddy's Home about a car I will not mention, 2018 Mazda CX-3 Grand Touring treats me to a smooth ride, and you know what? It didn't break the bank!
Seriously, you can find all of the details about this fun ride here.
Wickiup Hill- Bring the kids and explore this fun family destination that is located just West of Cedar Rapids.
There is indoor fun for kids and outdoor trails, bird watching, and hiking for the whole family.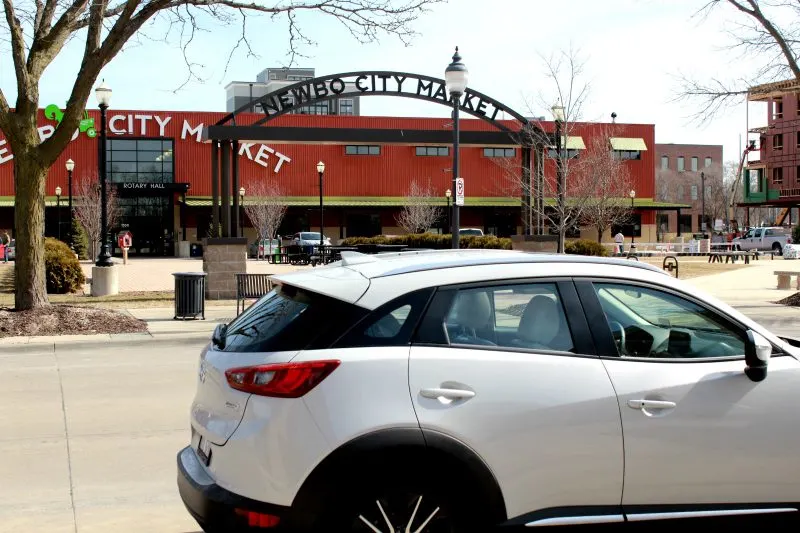 Newbo District- If you are in the mood to hit up a few one of a kind shops, the Newbo area has you covered.
Indian Creek Nature Center- When my family first moved here, we really enjoyed exploring the Nature Center inside and out.
Now that they have built a new location, I am excited to see what they have to offer.
I am going to look into those urban chicken classes that they have coming up and see about getting in on the farm game in my hood.
The Paramount Theatre- This is a fun theatre with a wide variety of entertainment, check their schedule to see if anything is coming up that you just can't miss!
US Cellular Center- If you want to see a show and spend some time indoors during the Springtime in Cedar Rapids, this is a fun option for the whole family or a fun date idea.
If you want to see a rock concert and can't drive to a decent venue, this one will do.
Check the schedule to see if any fun events are happening there that appeal to your family.
Collins Road Theatre – Although it cost a few bucks to see a movie, we refer to this place as the dollar theatre when talking about heading there to watch a family movie.
We also talk about their advertising tagline a lot because it is humorous that they boast being the only theatre in town with "real butter" and they are the only theatre in town.
Seriously, they are the only movie theatre in Marion Iowa so of course, they are the only theatre in town to have real butter, they are also the only theatre in town to make ridiculous statements like that.
When you are looking to get your Ninja Turtle on and enjoy some pizza in Cedar Rapids, these are my go to places.
Need Pizza is my favorite pizza in the entire Cedar Rapids area. My husband and I eat there quite often.
At this point the entire staff knows what we want before we order and everyone there is very accomidating. It's always a good time whenever we arrive to devour a delicious "Red" Pizza that they make extra sloppy just for us.
Sweet Basils Pizza was the original favorite pizza place for my family when we first moved to the Cedar Rapids area. They make a thin pizza that is really good, saucy and tasty.
We still order from here a couple of times a year when the craving hits but the location keeps us from being regulars.
It is a little bit of a drive for us and since there isn't indoor seating, we can only pick up a pizza when in the area because it is best within minutes of coming out of the oven.
So when you are looking for fun things to do during the Springtime in the Cedar Rapids Area, I hope this list has helped you plan a fun day for the whole family.
Don't forget to find out more about how the 2018 Mazda CX-3 Grand Touring can make exploring any area more fun by clicking here.