I am so excited about the warmer weather ahead and it has me thinking about the beach which has inspired me to create this Strawberry Kissed Peach Daiquiri.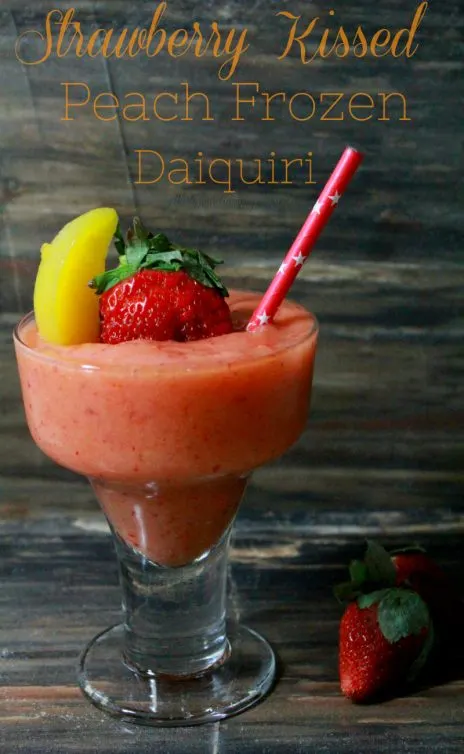 When I was little my favorite place to go was the beach.
I loved building sand castles, playing games with the waves, and eating sandwiches that actually tasted like they had a layer of sand in them.
I remember my grandfather warning me a million times to watch my sandwich because the seagulls were clocking me and waiting to pounce just before they would swoop down to steal it from me.
I liked feeding them anyway.
One of my favorite beaches was located in Seaside Heights, New Jersey.
I remember the time that my dad took my sister and I there one evening when I was about 9 years old.
That fun visit is when I tasted a frozen daiquiri for the first time, of course, it did not have alcohol in it but I felt so grown up with a fancy glass and frozen drink.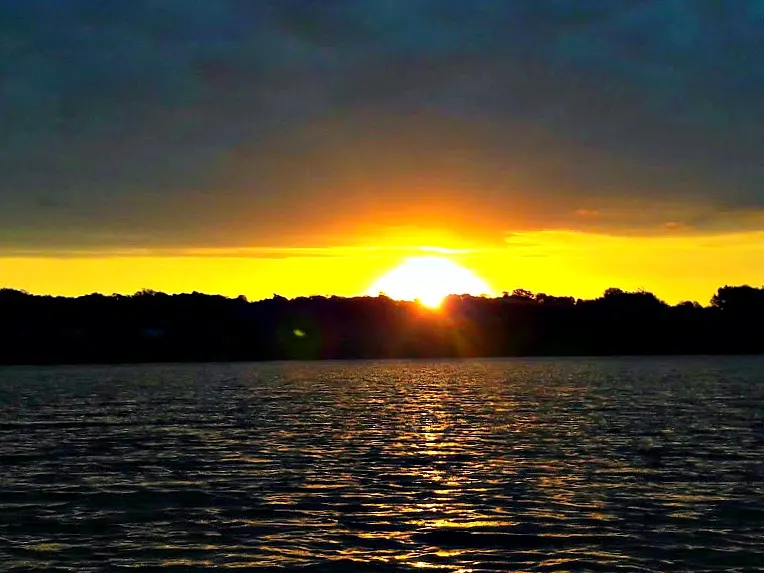 My sister ordered a Pina Colada and I decided to try a Strawberry Daquiri.
We thought we were so cool sipping on our virgin cocktails that looked like the real thing.
Ever since that fun time at Seaside Heights, I have always associated a delicious daiquiri with a fun time at the beach.
Since the weather is about to be heating up I decided to create my own Strawberry Kissed Peach Frozen Daiquiri Recipe to enjoy while thinking about the fun that this time of year brings.
This Daiquiri can be made with or without alcohol, it tastes great with both.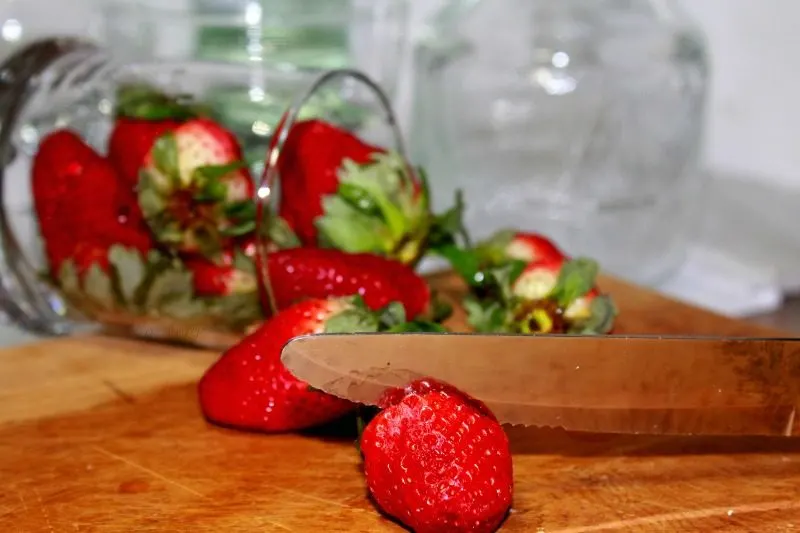 The first step in creating this Strawberry Kissed Peach Frozen Daiquiri is to chop off the hulls of strawberries.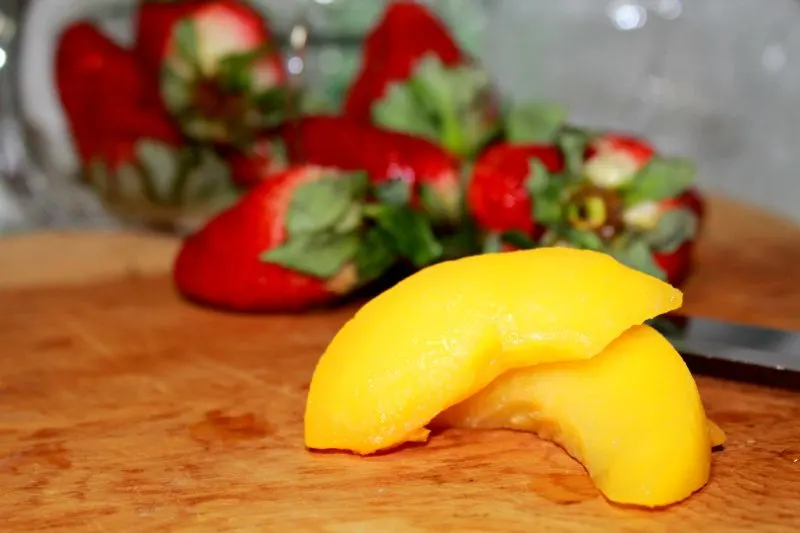 Then roughly chop and peel a peach or use frozen peaches if you prefer.
When using frozen you don't need to add any ice to this recipe.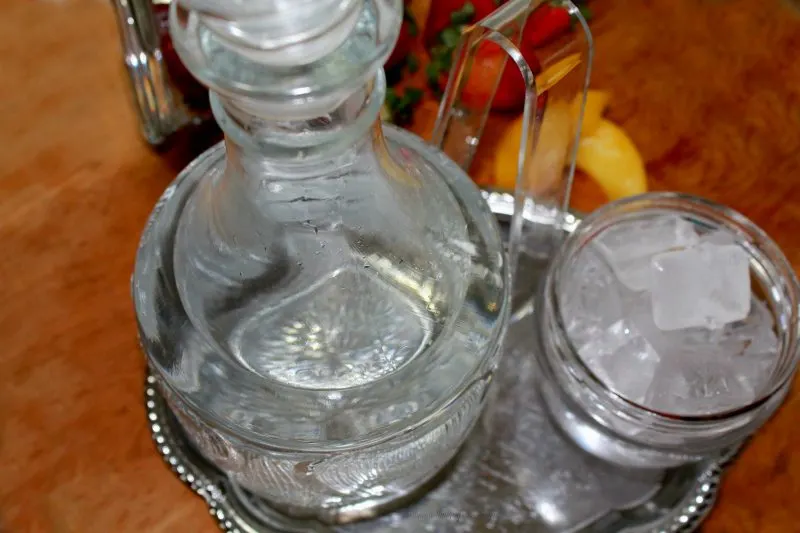 This is a fun recipe because everyone can be included, whether you are an alcohol drinker or not, this is a tasty treat that is perfect for the Summer.
Another fun element to this recipe is being able to use my cocktail glasses and decanter that is usually put away and only taken out for special occasions.
Add the peaches and strawberries to the blender.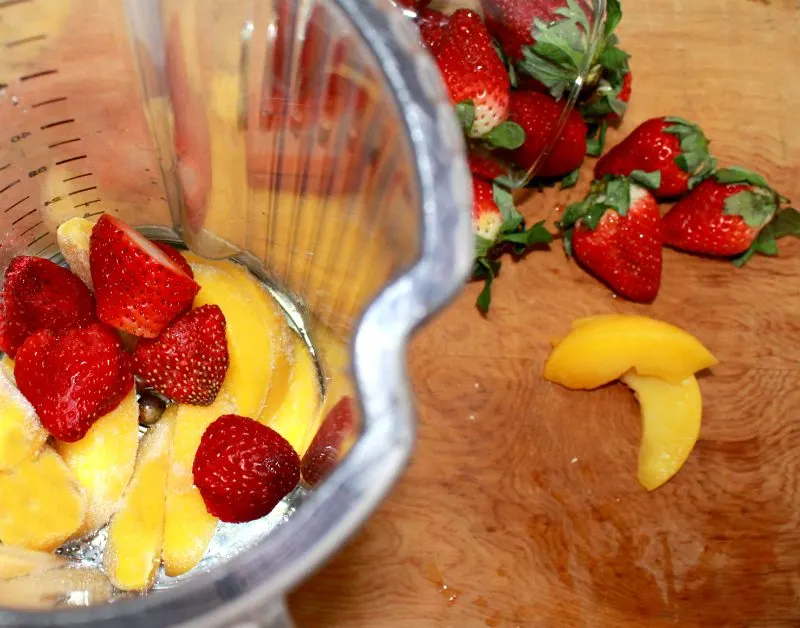 Next, add the rum and if using fresh fruit instead of frozen fruit, add in the ice as well.
Blend until completely combined.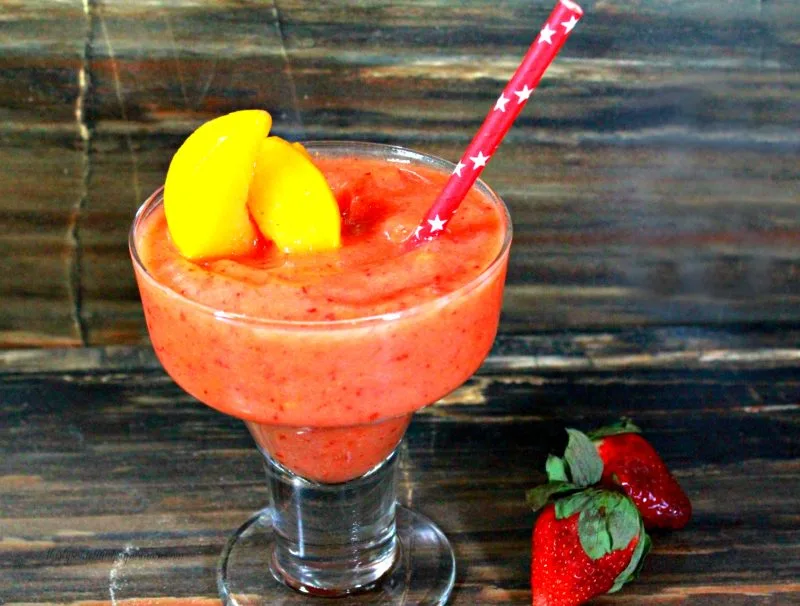 Garnish your Strawberry Kissed Peach Daiquiri with peach slices and/or strawberries.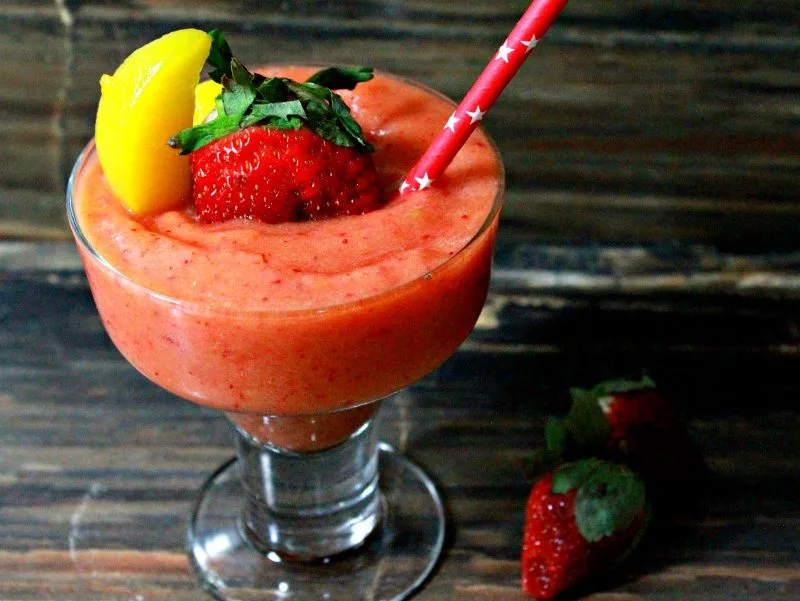 Serve your guests and Enjoy!
Strawberry Kissed Peach Frozen Daiquiri
Ingredients
1 Cup of Peach Slices
6 Strawberries
4 ounces of Rum
If using fresh fruit, add in a 1/2 cup of ice to the blender.
Instructions
Blend all ingredients until well combined.
Garnish with fruit and serve immediately.
Nutrition Information
Amount Per Serving
Calories

598
Total Fat

3g
Carbohydrates

81g
Protein

7g