Growing your own food can be a lot of fun and it is definitely rewarding during the Great Harvest each year. Since my family enjoys potatoes so much I decided to try my hand at growing potatoes this year and wanted to share some tips I learned along the way.
The Early Potatoes Get the Worm- When growing potatoes it is best to plant in early Spring. This will get your a head start on the growing season and since potatoes can tolerate cooler temperatures this is the perfect time to get them in the ground.
Life's a Garden, Can You Dig It?- Dig a trench for growing potatoes that is about 4-6 inches deep. Place the potatoes inside and cover with at least 3 inches of soil. During the growing season as the tubers grow out, add more soil to cover them completely.
Protect Potatoes- Those tubers are important when growing potatoes so be sure to cover them with plenty of soil. The soil not only provides nutrients but the tubers need protection from the sunlight which the soil provides as well.
Plant's Here, Plant's There, Plant's Everywhere- Every 2-3 years it is a good idea to switch the plot where you are growing potatoes at. Even if you move your plot directly next to the original planting place you have been growing, as long as the soil gets a break. Moving (rotating) your crops gives the soil a chance to recover and not be depleted. This is not mandatory but it may help encourage a more hearty crop and minimizes the chance of disease as well as avoid depletion of nutrients.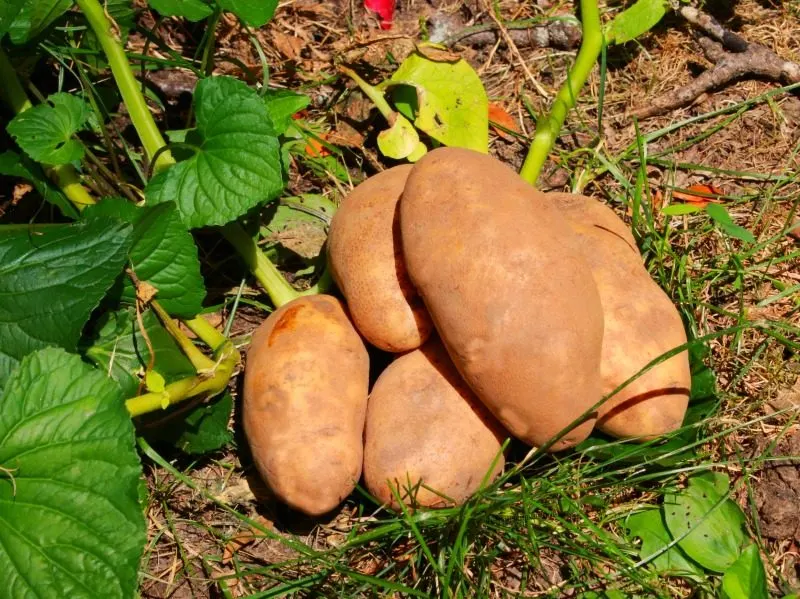 Although I am most excited about growing potatoes this year I still planted the usual variety in my garden. This year I tried to keep most plants in pots that can live on the porch for the season, this helps me protect them from the curious puppy lurking in my backyard, Daisy.
A couple of the plants I know she will regret getting into if she does overcome the obstacles required to get to the plants are the Jalapeno and the Habanero plants.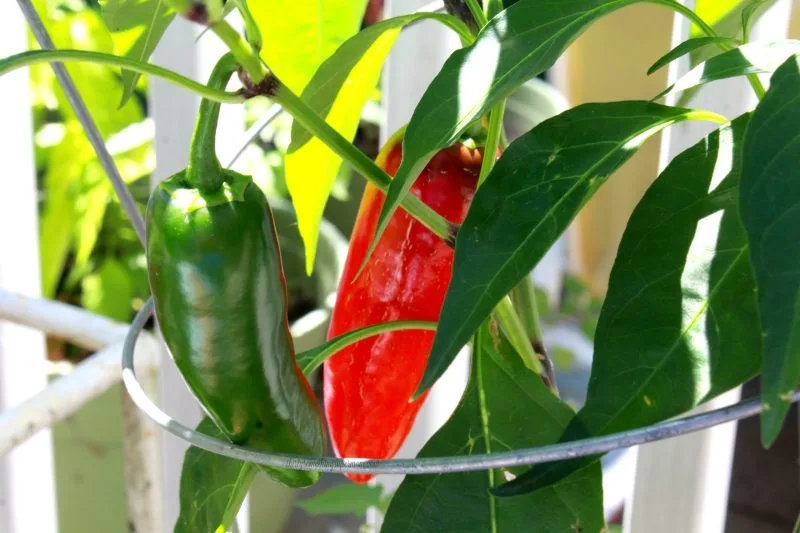 We make a lot of salsa at my house so we needed to keep our supply of hot peppers up. We usually freeze a few pounds to use throughout the off season, the freezer doesn't affect the potency of the peppers at all it seems.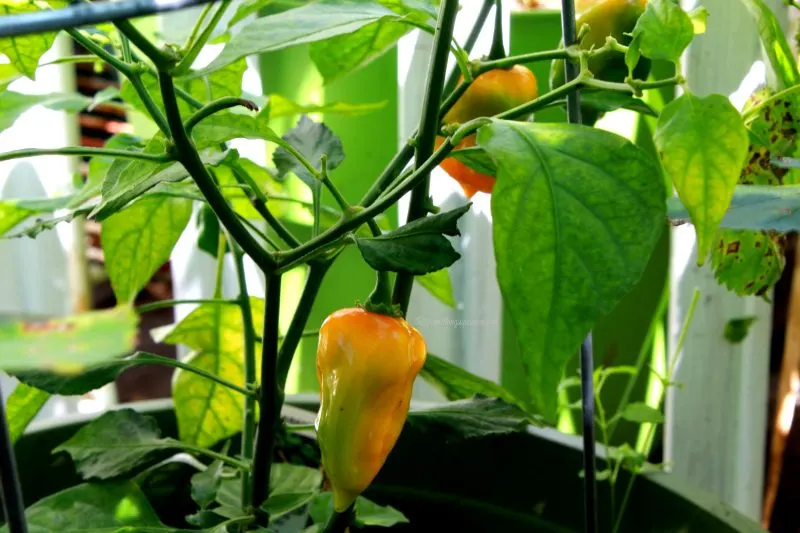 We usually pick the jalapenos when they turn red and the habaneros when they turn orange. These colors usually signify that they have reached their perfect flavor for our salsa recipes.
I also enjoy having lots of flowers to decorate the yard and bring color to my little garden oasis. One thing I did differently this year was instead of just planting bulbs and specific seeds that I knew the outcome of, I planted lots and lots of mixed seed packets.
I planted so many different kinds that I don't even know what some of them are called but I know which ones are my favorites.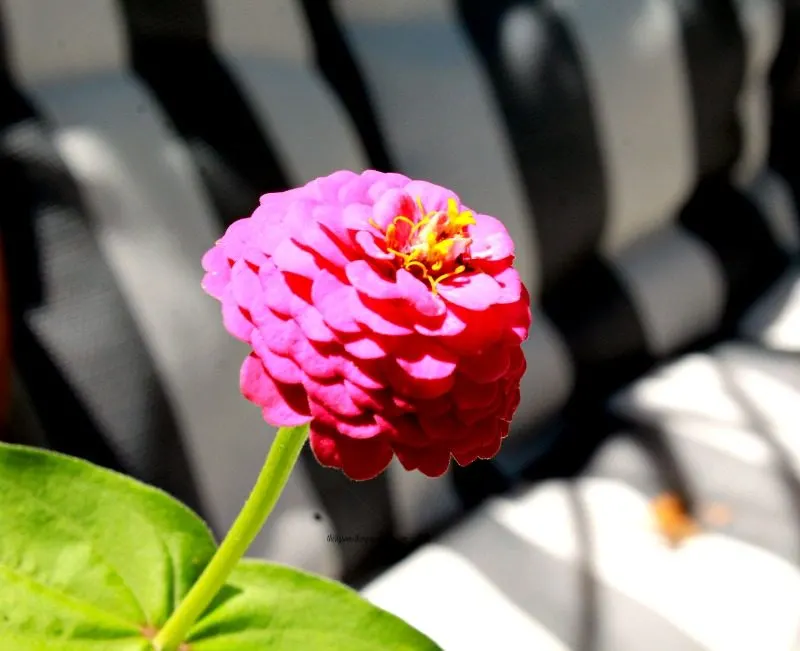 This pink flower pictured above is one of the best things to pop up in my garden this year and although I enjoy the surprise as new flowers pop up sporadically, I really would like to know what this flower is called so I can plant a bunch of them next year!
I really like the layers and the bright colors this flower offers, I really do wish I knew what it is called.
Any thoughts? Do you have any friends with a green thumb that may want tips for growing potatoes or a friend that may be able to Name That Flower? Share this post so we can solve this beautiful mystery and spread these tips for growing potatoes!