If you are looking for the best Mother's Day Gifts to celebrate Mom, you have come to the right place.
This gift guide shares gift ideas for the home, fun gadgets, and self-care items that moms will love.
Keep in mind that this is a sponsored post that contains affiliate links which means that if you make a purchase after clicking a link, I will receive a small portion of the sale at no additional cost to you. I have received these items in exchange for my honest opinion, all opinions are my own.
I have always enjoyed getting gifts that are not only useful but unique. That's why this guide is full of practical gifts with a unique flair, mom is sure to love them all.
All of these gift guide selections are items that can be used time and time again. Every time mom reaches for one of these gifts, she will be reminded of how much she is appreciated.
Mother's Day Gift Ideas for 2023
Everyday Griddle by Dash
Mom will love the Everyday Griddle By Dash. This griddle is great for easily cooking any meal with plenty of room for everything to cook at once. The convenient size and easy-to-control temperature settings make cooking an entire slab of bacon a breeze.
Cooking cinnamon toast roll-ups or gluten-free pancakes for a crowd has never been easier.
The 19.75 x 9.5-inch cooking surface is also super easy to clean. The drip tray that catches grease slides out effortlessly and the nonstick cooking surface easily separates from the base for a quick cleanup.
Cook brunch for mom on Mother's Day or make delicious burgers any day of the week with this must-have kitchen appliance. This is a gift that mom will use again and again!
Zoku Quick Pop Maker & Accessories
The NEW Quick Pop Maker & Accessories is one of my favorite kitchen gadgets because it is perfect for the warm weather and is so easy to use! Anyone can make frozen popsicles in just minutes with the Quick Pop maker from Zoku.
Get the kids involved and create personalized pops with faces, stripes, or a variety of cool designs with this easy-to-use quick pop maker.
Just pour in your choice of juice and watch it freeze right before your eyes, use the handy removal tool and then add a drip guard before enjoying your easy-to-make instant treats.
The whole family is going to love this one!
Zak! Tumblers
Pick up a couple of tumblers for Mom, the Alfalfa Tumbler and the zak!play Bluetooth Tumbler are sure to be her favorite way to stay hydrated.
The Alfalfa Tumbler is perfect for drinking at any angle, this is my favorite daytime and nighttime drink holder because I never have to worry about spills! Plus, the double-wall vacuum insulation keeps my drinks cold for up to 19 hours and since this tumbler comes in a 30-ounce size, it holds plenty of liquid to get me through the day, or night.
The zak!play Bluetooth Tumbler allows mom to stream her favorite songs right to her Tumbler which boasts optional integrated lights that flash while music is playing. This is one of those items I never knew I needed until I had it.
Perfect for bringing to the gym, the beach, or on a bike ride, this two-in-one is such a fun way to stay hydrated. Plus the double-wall vacuum insulation will keep cold drinks cold for up to 16 hours.
If your mom is one of those people who already has everything, I bet you can still surprise her with this unique gift idea.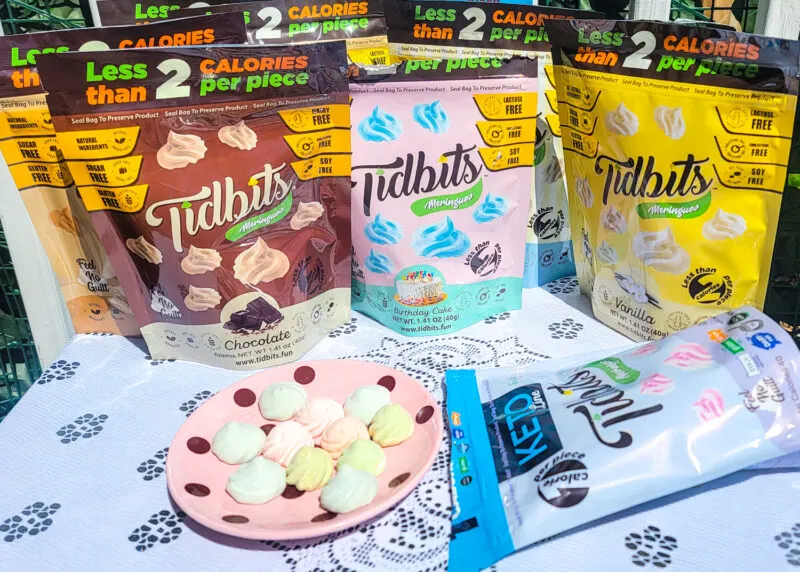 Tidbits Fun Bites Meringue Cookies
Let Mom treat herself without all of the guilt with Tidbits Fun Bites Meringue Cookies. These bite-sized tasty treats are sugar-free, gluten-free, dairy-free, soy-free, and cholesterol free, plus they contain no high fructose corn syrup.
These meringues are sure to hit the spot and if mom is on a restricted diet she will be thrilled to have a delicious treat without having to worry.
My mom is a diabetic and it can be difficult for her to find tasty treats that don't spike her levels but I am happy to report that she loves the diabetic lines of these meringues.
The Keto line is my favorite since I follow a low-carb diet, and these delicious melt-in-your-mouth snacks boast zero net carbs!
They come in a variety of flavors to please any palate. Choose from Strawberry, Cookies and Cream, Cappuccino, Chocolate, Mint Chocolate, Vanilla, Caramel, Cotton Candy, and Birthday Cake, and you can select from 3 lines: regular, keto-friendly, & diabetic-friendly. Or pick up a variety pack so mom can try them all.
Once Upon A Book Club
Reading adventures are taken to the next level with Once Upon A Book Club. These subscription boxes include a good read as well as 3-5 wrapped gifts labeled with page numbers that bring the featured story to life as you make your way through the chapters.
Get Mom a subscription that will change the way she reads forever. Once you experience the way these boxes bring the story to life, you will never want to just read a book again.
As you make your way through the story, you will find prompts inside that correspond with wrapped gifts relating to the story.
When a character inside the book watches her favorite shows wrapped in a comfy robe, you may find a note that prompts you to open a gift.
In my box, I found the cutest robe, a scented candle, a secret wish marker, and a hat that my characters talked about in the book.
A subscription box is a gift that keeps on giving, and this is one of the most truly unique gifts you can give mom this Mother's Day.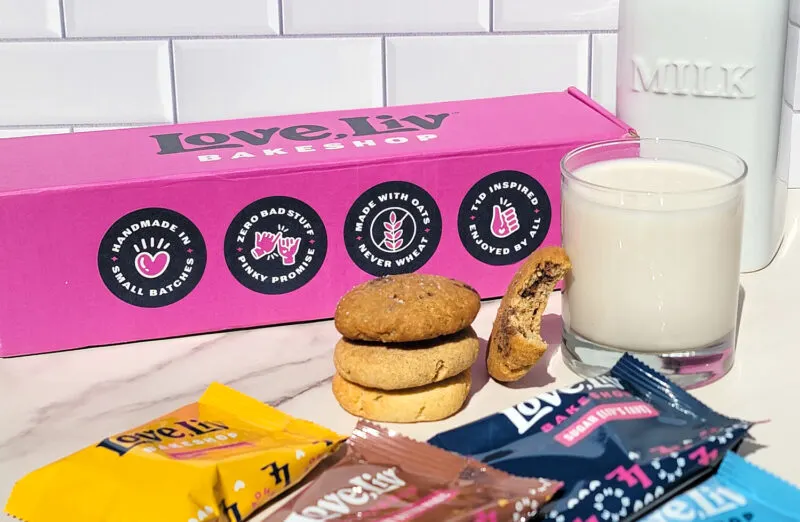 Love, Liv Bakeshop
Mom will love these handmade soft and delicious cookies that contain zero bad stuff from the Love, Liv Bakeshop.
Choose from four magical flavors including chocolate chip, peanut butter magic, snickerdoodle, or sugar cookies. You can also pick up a double dozen with a mix of all four!
These cookies were created with type 1 Diabetes in mind but everyone will enjoy these soft cookies bursting with delicious flavor.
These cookies are gluten-free and made with no sugar added, perfect for everyone!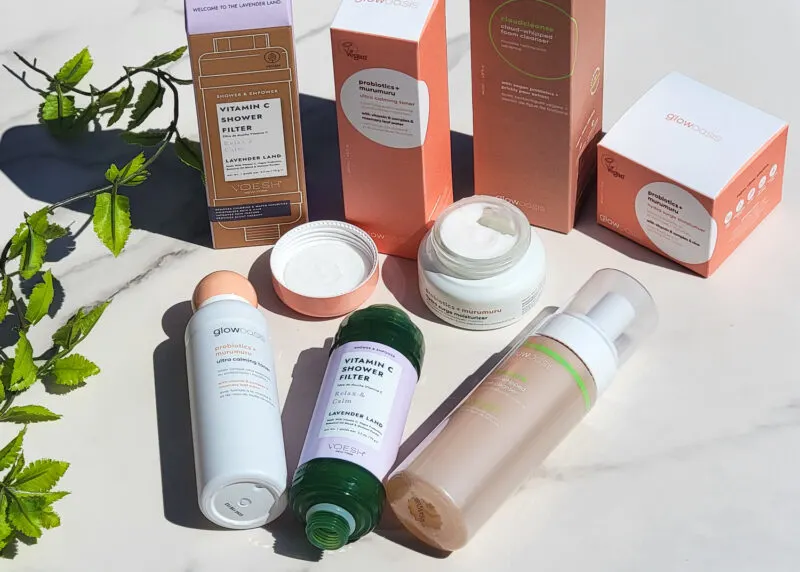 glowoasis & Voesh
Let mom pamper herself with the ready, set, glow, trio from glowoasis. This trio will make mom's skin look brighter, reduce redness, and hydrate her skin.
These products are 100% vegan, cruelty-free, and backed by science.
This set is perfect for sensitive skin and can aid in dryness, dullness, and uneven skin texture.
Throw in a Vitamin C shower filter for mom from Voesh so mom can bring the spa experience to her bathroom.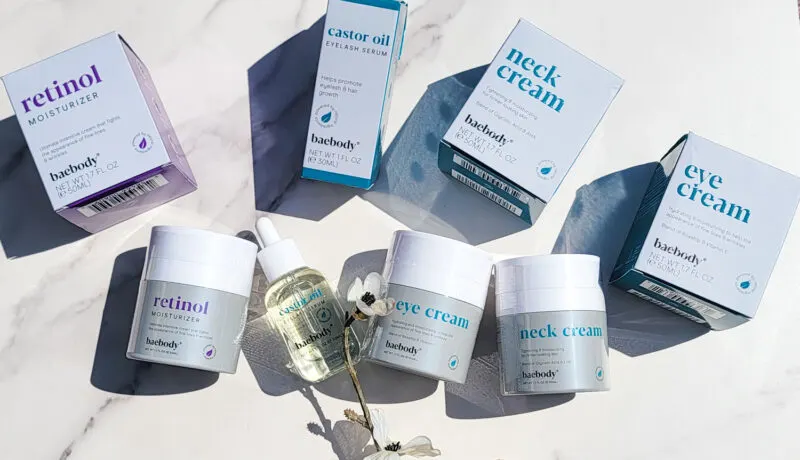 baebody
The baebody aging gracefully kit increases skin elasticity & hydration levels. Let mom look and feel her best this Mother's Day with self-care products from baebody.
This set includes Neck cream, Retinol moisturizer, Castor oil serum, and Eye cream.
The eyelash serum helps to improve hair & eyelash growth. The neck cream will restore skin, the eye cream helps to improve skin elasticity, and the retinol moisturizer helps to improve the appearance of fine lines and wrinkles.
These products are dermatologist-tested, gluten-free, cruelty-free, and non-GMO, perfect for all skin types.
Novica- The Impact Marketplace
Get Mom a gift from Novica. This Hand-Painted Reclaimed Pinewood Birdhouse is a great way to bring color and the one-of-a-kind style of the Costa Rican artist Elizabeth Salas to your backyard.
This shabby chic style birdhouse with a charming distressed finish will brighten up your outdoor oasis and give your feathered friends a place to rest.
Made of reclaimed pinewood and hung from a cotton string, this one-of-a-kind piece is not only beautiful but it is also eco-friendly.
Since every purchase supports NOVICA's mission to spread happiness by celebrating exploration, empowering artists, and preserving global culture, this is a gift that keeps on giving.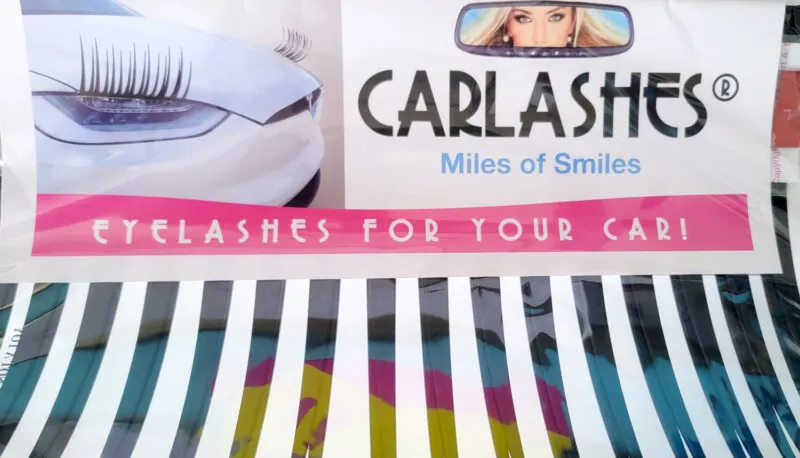 Carlashes®
Bring a little pizazz to moms car with Carlashes®. The original, superior-quality eyelash accessory for cars and trucks will bring her car to the next level. This is a fun way to add a unique look to Mom's ride and make her car stand out. Find the best fit for your mom's car at Carlashes.com.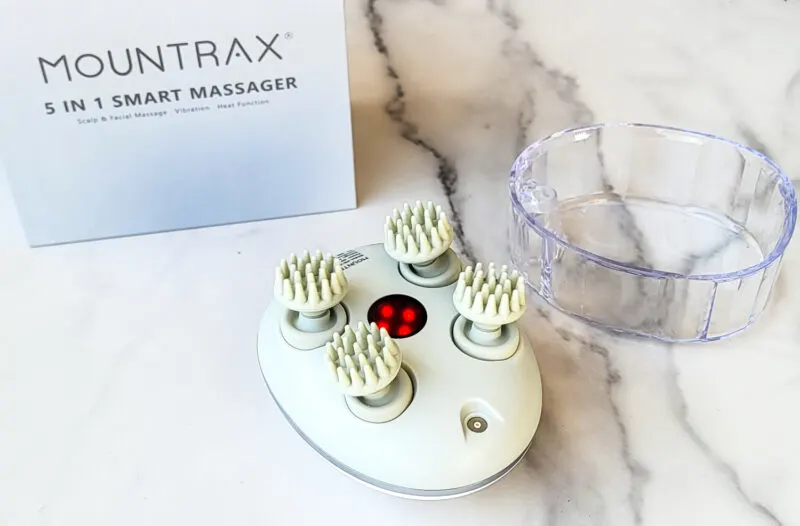 Mountrax
The MOUNTRAX 5 in 1 Electric Scalp Massager is an amazing compact handheld massager that packs a lot of power. This powerful massager has 3 modes that can soothe the scalp, clean the face, and chase away fatigue.
This is my favorite device to chase away headaches, it's like having your own personal masseuse to massage away the pain.
The vibrating massage helped me get rid of a headache that medicine couldn't touch. I was impressed by how fast it got rid of my headache and feel like every mom needs one of these in their home.
It's also great for getting a deep clean of your pores because it's waterproof and the soft detachable heads are great for removing stubborn residue.
The heat function is a great way to promote blood flow and the red light can stimulate hair growth.
Give Mom the gift of a wonderful massage, whenever she wants with the MOUNTRAX 5 in 1 Electric Scalp Massager.