This Coconut Ice Cream Recipe contains affiliate links which means that if you make a purchase after clicking a link, I will receive a small portion of the sale at no additional cost to you.
When the weather warms up and you want a refreshing snack that you don't have to feel guilty about, this 3 ingredient Coconut Ice Cream Recipe is perfect.
If you follow the Specific Carbohydrate Diet or are just wanting to live a healthier lifestyle, making ice cream with coconut milk may not be a new idea to you. If you have not made ice cream with coconut milk yet, your life is about to get a whole lot better.
Using coconut milk to make ice cream is a real game-changer, it makes a creamy and delicious ice cream without the need for heavy creams or eggs in the recipe. No sugar, no gluten, or additives required. Just a deliciously creamy, coconut ice cream recipe, you can thank me later.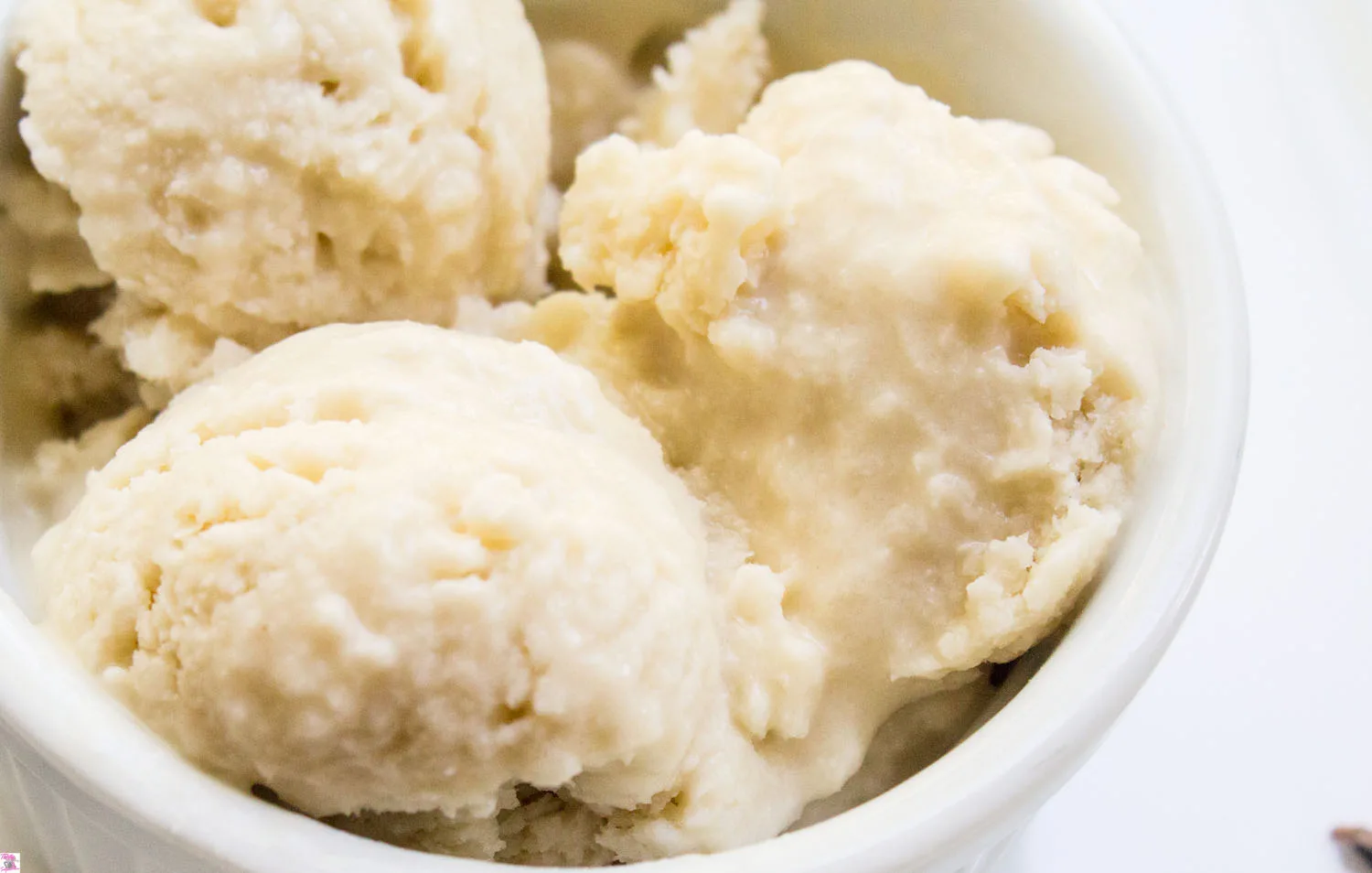 My family loves the flavor of traditional coconut ice cream but they aren't always open to trying a healthier version of their favorite recipes, especially when it comes to ice cream. They usually follow the rule of if it's a healthy version compared to the original, it can't be that good but I was able to change their minds with this recipe.
I was pretty happy to see them enjoying a dessert that isn't full of sugar and additives. Usually, when I want to make an SCD recipe for the family, it requires more preparation and time than traditional recipes but this Coconut Ice Cream Recipe is one of the easiest things I have ever made.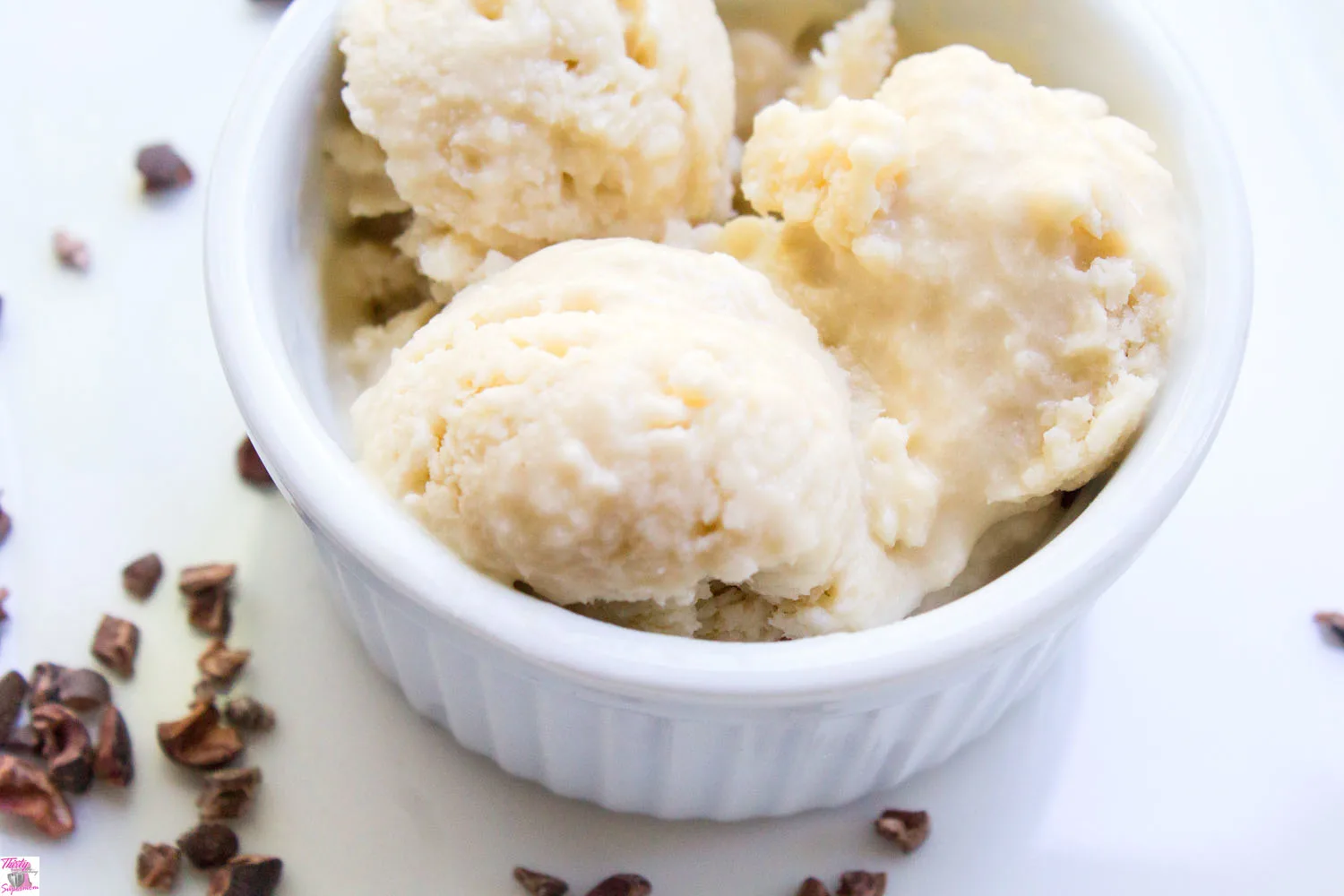 I have always followed the rule of, if you can make a healthier version that tastes just as good, go for it. Lucky for us all, I found a healthier version that is super easy to make and tastes better than the original in my opinion!
All you need to make this recipe is a can of coconut milk, honey, an ice cream maker, and some vanilla extract. This recipe is the perfect base recipe for any ice cream if you just add in things like chocolate, vanilla bean, pumpkin or any your favorite flavors.
*Make sure you add in the flavors before freezing! This step should be done when mixing the rest of the ingredients for the best results.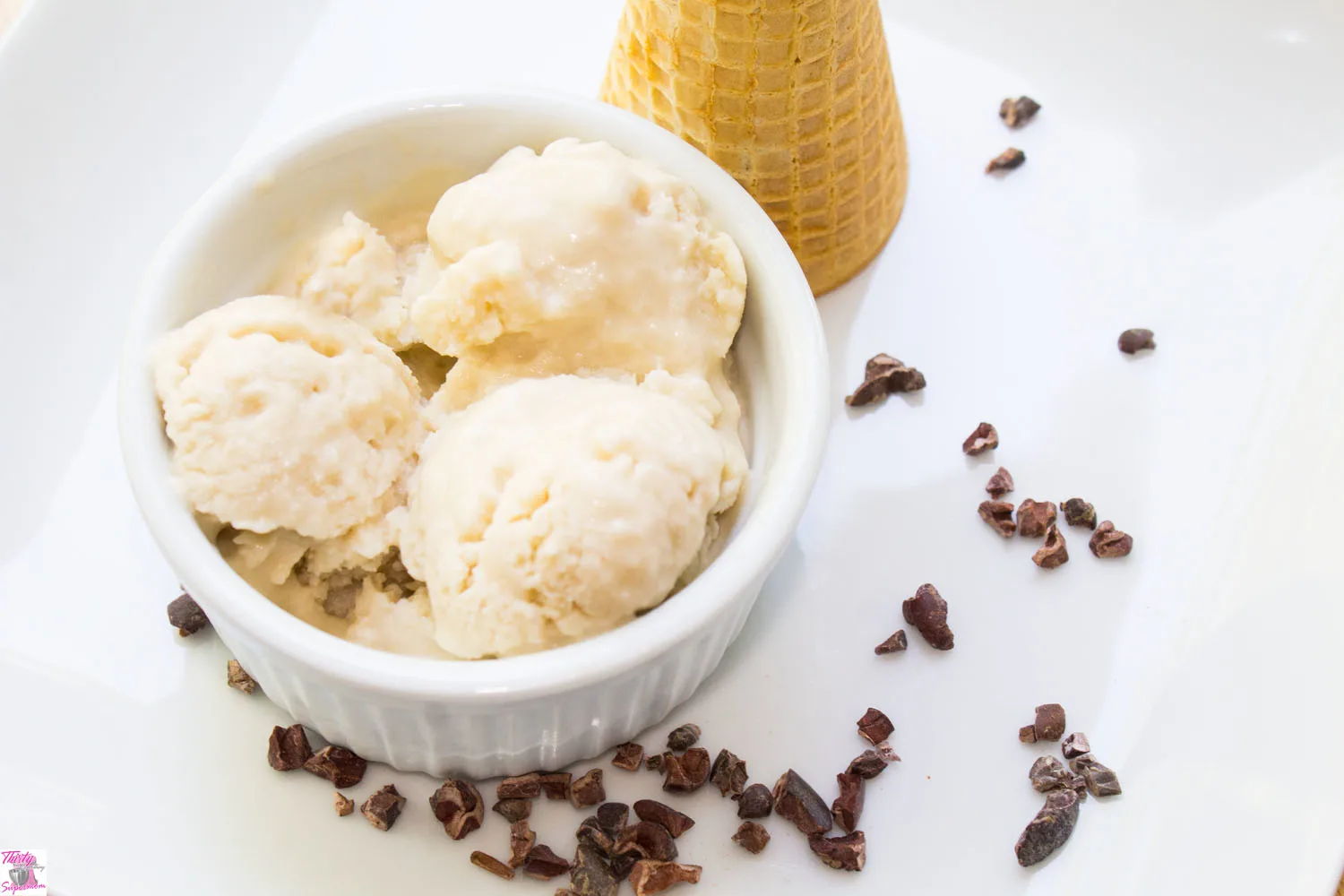 Once your ice cream gets to the consistency you like it, add your favorite toppings or serve by itself. I enjoy this Coconut Ice Cream Recipe with fresh fruit or scooped on top of a warm cake. What are your favorite Ice Cream add-ins? I would love to hear about them!
Shop this recipe on Amazon by clicking these links to find the products needed to create this 3 Ingredient Coconut Ice Cream Recipe. If you are interested in checking out more of my better for you recipes, explore the SCD Recipes section by clicking here.
3 Ingredient Coconut Ice Cream Recipe
Ingredients
1 can of Coconut Milk
3 Tablespoons of Vanilla Extract
1/4 Cup of Honey
Instructions
Mix all of the ingredients together. Add the mixture into an ice cream maker and let mix for about 25 minutes. Freeze for an additional 1-2 hours for the best texture and serve.
Nutrition Information
Serving Size
1
Amount Per Serving
Calories

365
Sodium

7mg
Carbohydrates

73g
Sugar

69g