My family loves to get together and celebrate the holidays, especially Memorial Day, 4th of July, and any other excuse to eat delicious foods like this Easy 4 Ingredient Onion Dip.
This easy 4 ingredient onion dip includes affiliate links which means if you make a purchase after clicking a link, I will receive a small portion of the sale at no additional cost to you.
When I have a get together, the last thing I want to do is spend the entire time preparing food. I want to spend time with my guests and not spend the afternoon cooking so I like to whip up this quick and easy 4 Ingredient Creamy Onion Dip that can be made in less than 15 minutes.
You can make this dip before your guests arrive and store it in the refrigerator until you are ready to serve.
It's so fast and easy to make, even if you have nothing prepared and your guests are hungry, you can still whip this easy onion dip up without missing out on all of the fun.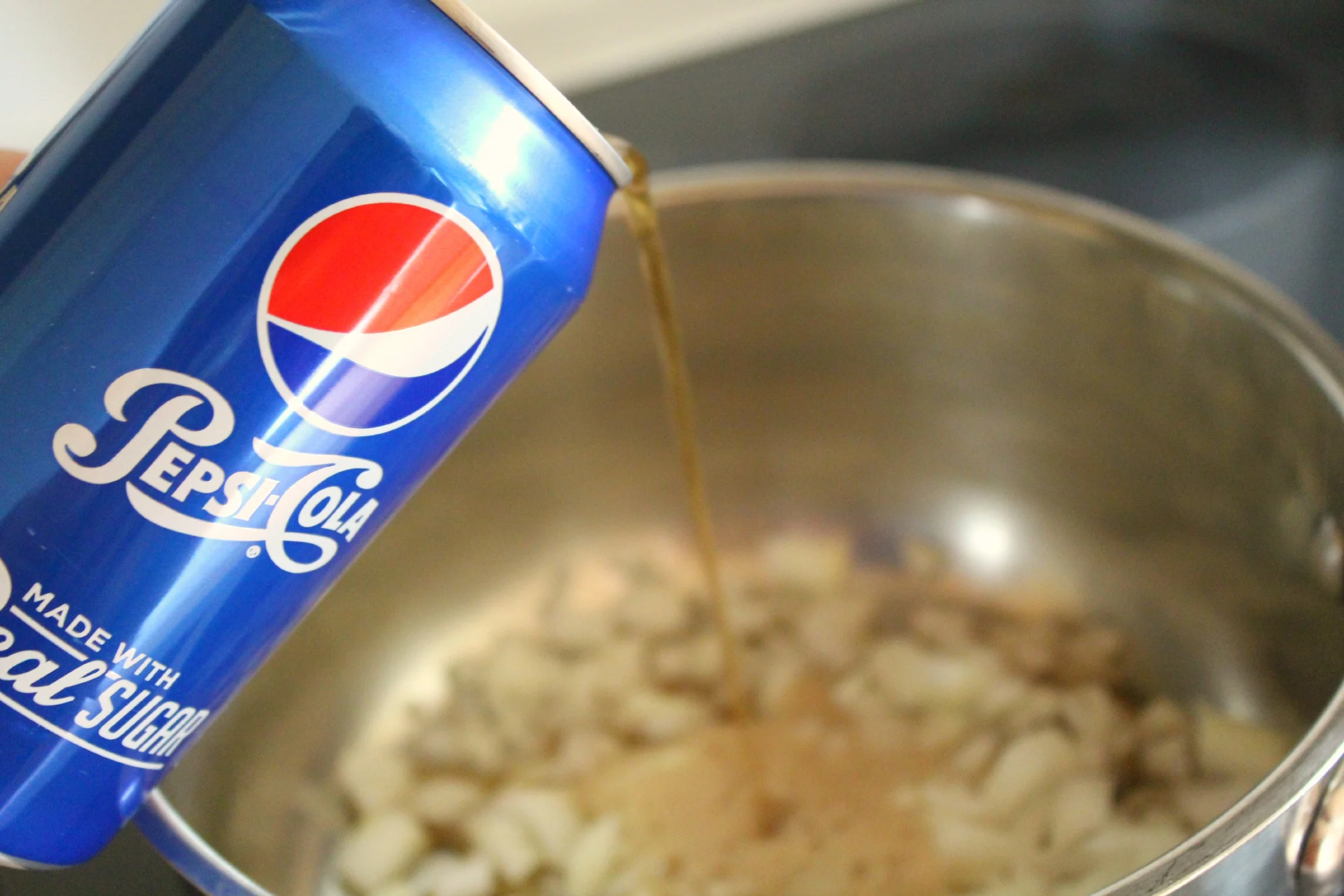 Dice one yellow onion and add it to a pot, add 6 ounces of Pepsi with real sugar and cook on high for 10 minutes.
The Pepsi will begin to boil and soak into the onions. After cooking for about 8 minutes the Pepsi will dissipate and your onions will brown almost immediately. Remove the pot to cool while mixing the other ingredients.
Add 12 ounces of sour cream and 1 ounce of ranch seasoning to a bowl and stir until well combined.
Add the onions to the mixture and stir all ingredients together. Your creamy dip is now ready to serve!
You now have plenty of time to make these Lemon Soaked BBQ Pork Chops on the grill.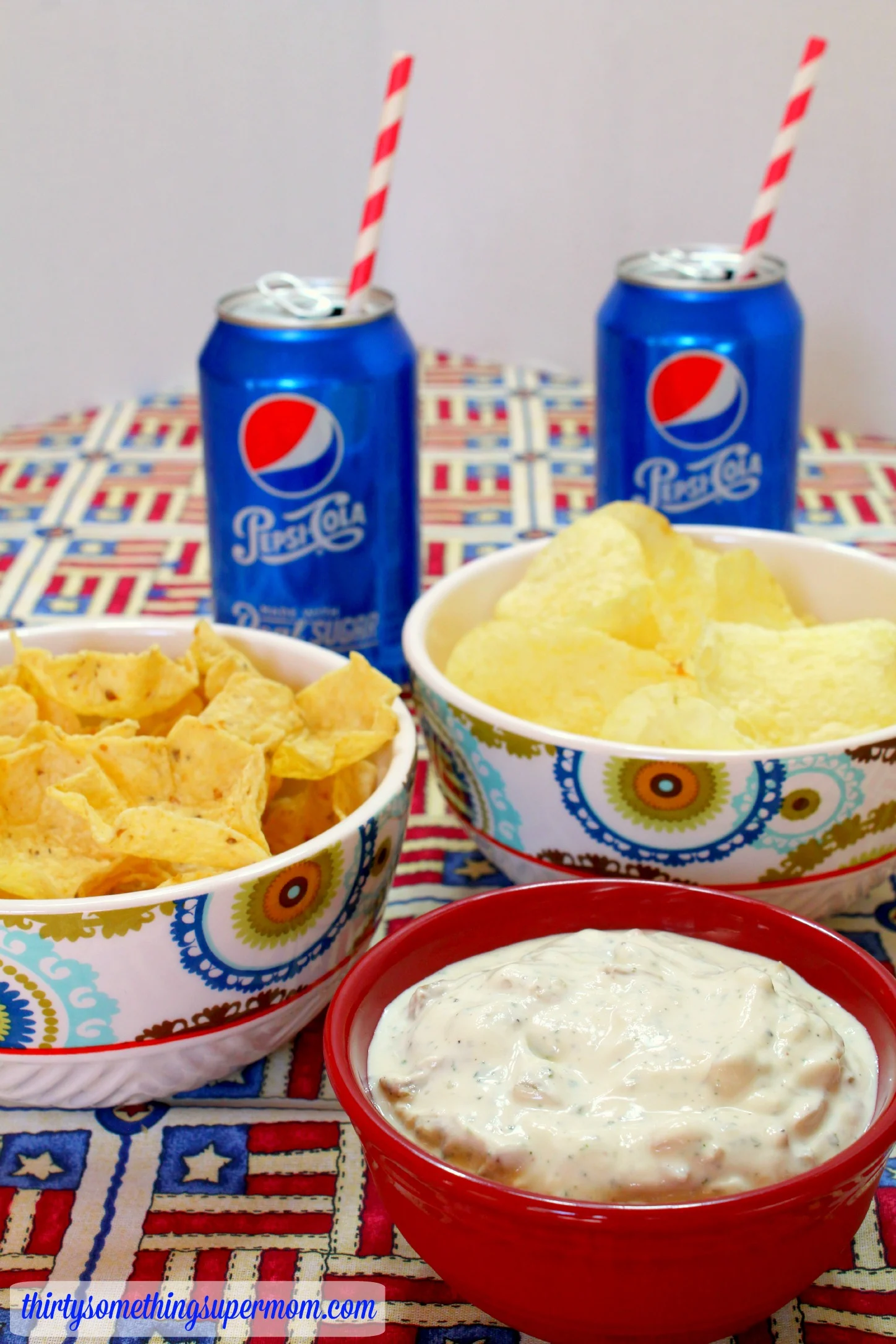 You can scoop a teaspoon fulls into Tostitos scoops and serve on this patriotic platter as a ready-made snack or add the onion dip to a bowl and give your guests their choice of chips to enjoy.
I love the flavor combination of both and if you really want to please your guests, try out a variety of chip flavors.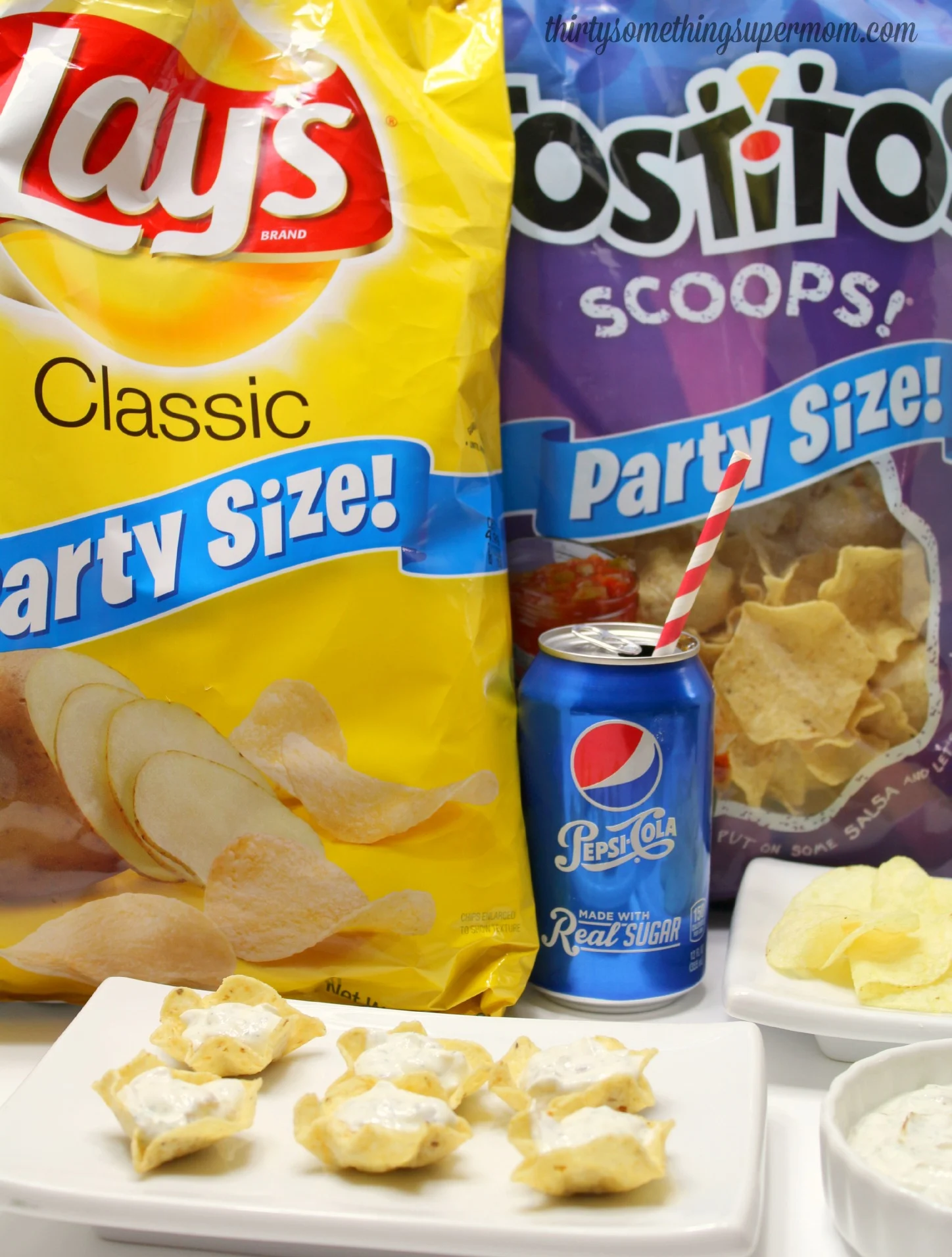 What chip flavors will you serve alongside this 4 ingredients creamy dip? Tell me about it in the comments below, maybe I will serve it at my next family get-together this Summer!
Oh and don't forget the decorations for your Summer get-togethers, check out this Patriotic Tablecover, this Star Gleam & Burst Centerpiece, and these flag toothpicks all priced right around five bucks, you can't beat that!