I was hosted by Ripley's Believe It or Not Wisconsin Dells in order to facilitate this post. All opinions and typos are mine, as usual.
My family visited Wisconsin Dells for the first time this Summer and while we were in the area, we were lucky enough to check out all that Ripley's Believe It or Not had to offer.
I wasn't sure what to expect from a trip to this unique attraction but I loved watching the show as a kid and couldn't wait to see the famous oddities in person.
As soon as we entered Ripley's Believe It or Not in the Wisconsin Dells, we found ourselves in a room of items that were impressively made out of duct tape.
When my daughter was little, we used to make all kinds of things out of duct tape like purses, book covers, and jewelry, but we never thought to make some of the things we stumbled upon here.
I really loved this chair, it had a 90's vibe and I really loved the duct tape man standing behind it.
One of my favorite items from the entire Ripley's Believe It or Not odditorium was this Pulp Fiction photo. If you look closely you can see that the image is made up of words and if that wasn't impressive enough, you can read the photo to find out that the words are actually the script of the movie, Pulp Fiction.
Every time I entered another room, I was amazed by all of the unique items packed into the space. I tried to take everything in but I don't think it's possible to see it all on one trip.
From the outside, I would have never thought that they could fit so much into this building, it is way bigger inside than you would think, which is kind of odd but it seems to make perfect sense given where we were at.
I loved all of the hidden passages and secret exhibits that you can stumble upon while roaming through Ripley's Believe It or Not in the Wisconsin Dells.
I think we found them all but I just can't be too sure since this place is full of surprises but that gives us another reason to go back.
We also stumbled upon a lot of funny photo opportunities. I was pretty excited to take a picture inside of a traveling jail cell once I figured out that it was accessible. The entrance wasn't so obvious, like many things hidden inside Ripley's Believe It or Not.
At one point, we were coming out of a fireplace when a little boy happened to be entering the room it was in. He was amazed and couldn't wait to figure out how to get inside.
My family loves to see animals and weird creatures so the displays at Ripley's of two-headed animals were a family favorite. I especially enjoyed the cows, they were so cute!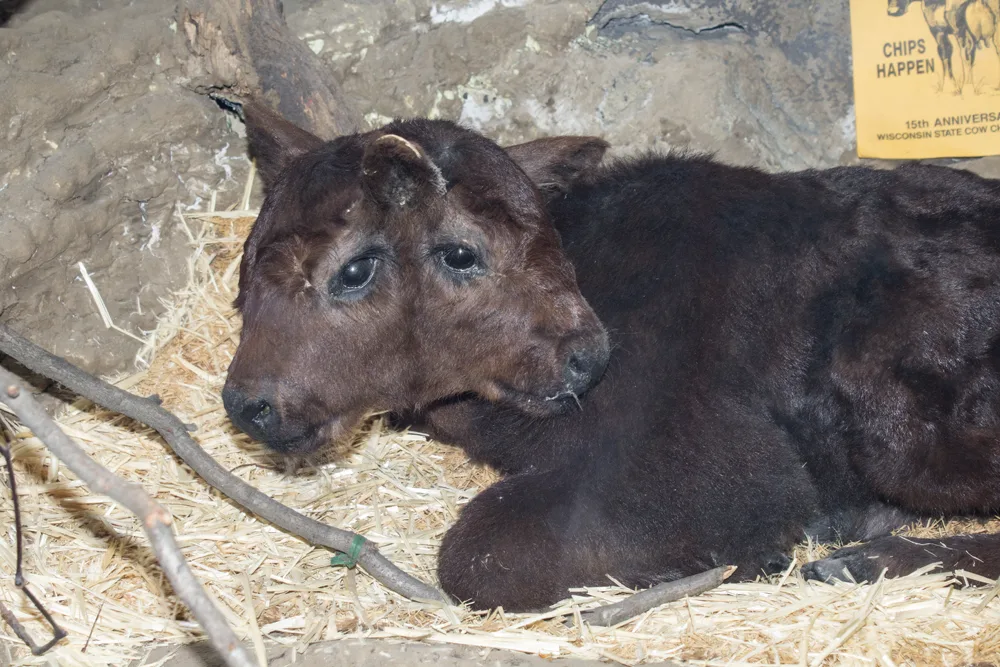 I remember reading about this before but never thought I would actually see it in person. I would love to have a piece of this taxidermy to add to my collection at home.
There was a surprise around every corner and lots of animatronics that brought the exhibits to life, some more unexpected than others.
My family really enjoyed seeing all of the torture devices and weapons as well, I don't know why but we have quite the appreciation for that kind of thing.
The mask and traps hanging above reminded me of the movie props you would see in the movie Saw, a favorite of ours.
We were also very excited to see all of the Egyptian artifacts and exotic treasures that we just couldn't see anywhere else.
You have to visit Ripley's Believe It or Not in the Wisconsin Dells to see everything for yourself.
Expect the unexpected and prepare yourself to see things that you just can not see anywhere else.
If you are looking for where to eat while in the Dells, check out this guide on the 15 Best Restaurants in Wisconsin Dells.