This post sharing How to lower vet bills without Compromising Your Pets Health is brought to you through a partnership with ClueJay. This partnership in no way impacts my experience. All opinions and typos are my own as usual.
How to lower vet bills without Compromising Your Pets Health
As a pet owner and a vet tech, I have seen my fair share of vet bills get out of hand. I know how fast medical bills for pets can add up and that is especially true when it comes to all of the tests our pets need.
There is no need to skip these important tests in order to save money, you can still get the tests done without having to pay overpriced vet bills repeatedly. There are some services vets provide that we just can not get around like vaccines and specialty care that only a vet can provide.
These types of services are plenty to worry about when it comes to paying for your pet's care so finding ways to save and how to lower vet bills without compromising your pet's health is very important for pet owners.
Having a pet can get pretty expensive and it seems like whenever you least expect it, a giant vet bill is due. Between all of the vaccinations, tests, and preventatives our pets require, the bills seem to add up quickly.
Saving some money on vet visits and not having to take your pet in for a check-up constantly is a pet owner's dream. Thanks to ClueJay, that dream has now come true!
ClueJay helps pet owners do stool health checks from home, without a costly vet visit. No need to leave your house, just collect a sample from your yard and send it off using the kit provided.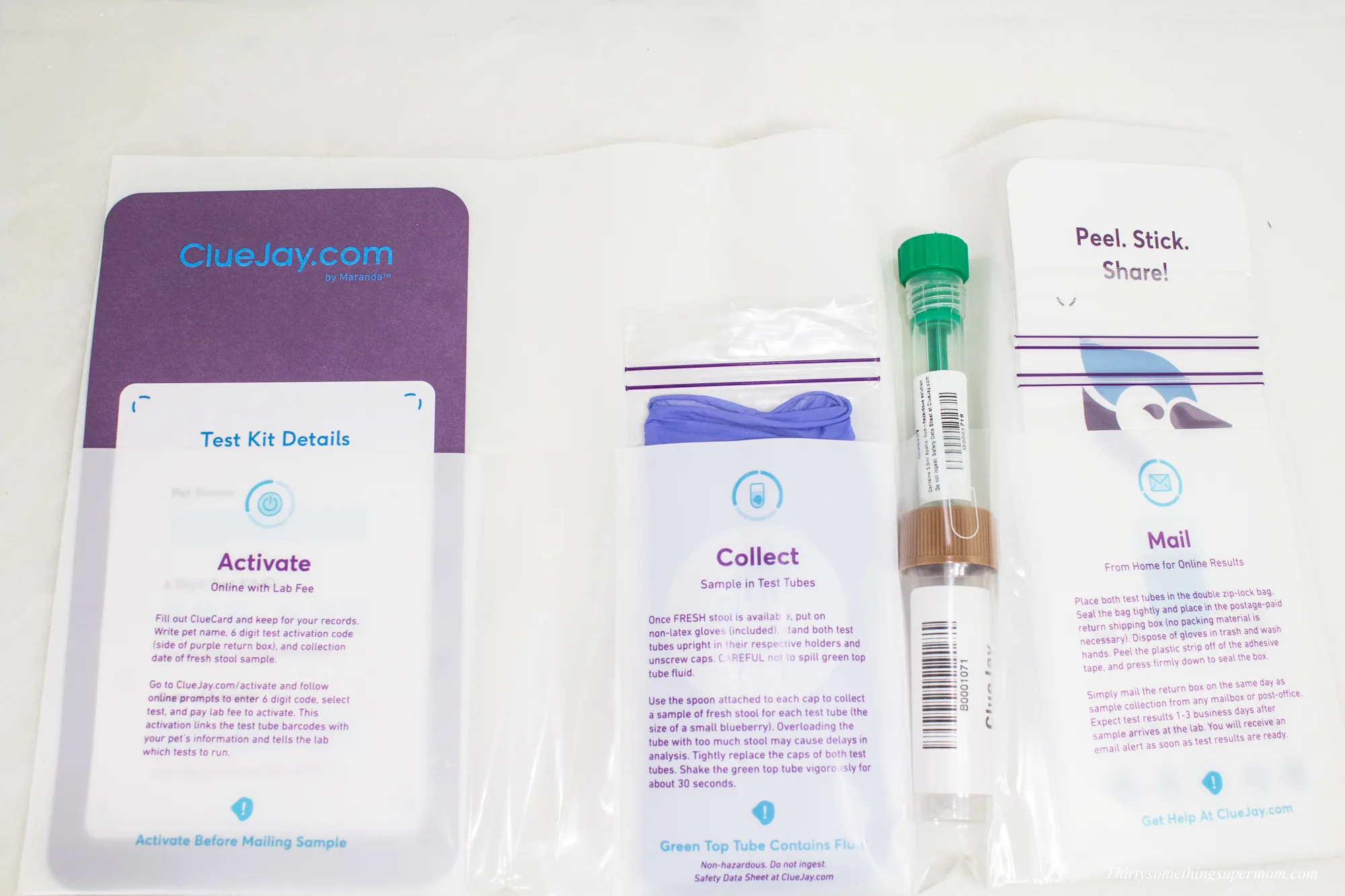 The kit comes equipped with everything you need to collect your pet's sample and mail it from home. The first step is to activate your account on their website, it's really easy and ClueJay walks you through all of the steps.
The next step is to collect the sample using the provided gloves and place it into the test tube.
The tube is then sent off in the box provided by ClueJay already addressed and ready to send with postage paid.
The next step is to wait for your results. ClueJay will email you to let you know when your kit has been received and when your results are ready.
Depending on the tests you select, you can find out all kinds of things about the intestinal parasites that your pet may have, without heading to a vet.
This is a great way to cut down on vet visits and it will show you how to lower vet bills because once you pay for your test, there are no additional fees.
You may be wondering why your pet needs this test, check out this informative graphic below to see why it is so important to be informed on this common health issue for pets.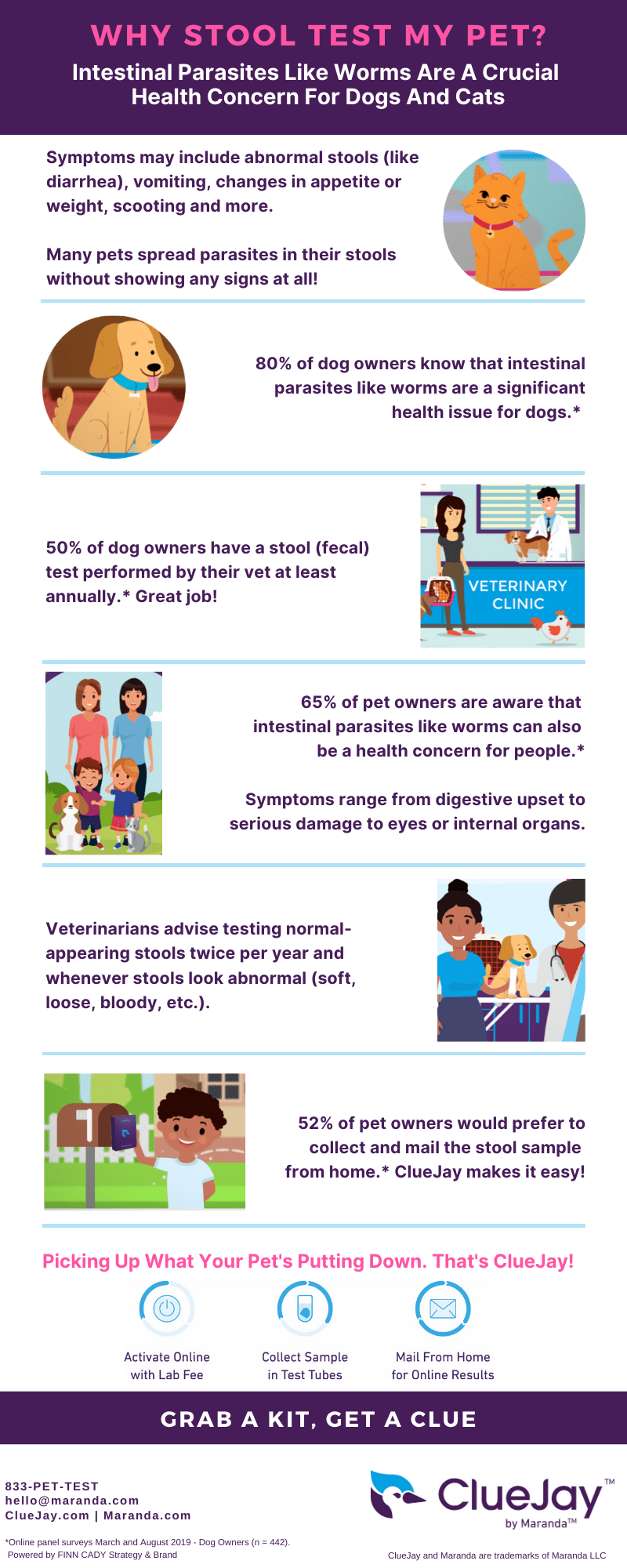 Even if your pet is on a monthly preventative, they can still pick up a parasite. This could be due to may things and one of the most common reasons I came across as a vet tech was the wrong preventative.
A lot of owners don't even realize that their monthly preventative will not protect their pets from all of the different types of intestinal parasites.
Another common issue is that pets can spit out their monthly meds and if they aren't ingesting them, it isn't protecting them. It is best to get your pet tested to make sure that they are parasite-free.
While working as a vet tech, I learned a lot about the dangers of intestinal parasites in pets and how they can impact their owner's health as well. People can pick up a lot of these parasites and children are especially susceptible to them, due to playing in the yard or walking around barefoot.
The best way to protect your family and your pet is to regularly check for parasites. The best way to lower vet bills without compromising your pet's health is to look into ClueJay and skip the costly vet visits.