Make the most of your trip to Wisconsin Dells by eating at the best restaurants this area has to offer. Finding the best food in a new place can be difficult but this list will help you find the perfect place to eat in the Wisconsin Dells area.
Whether you are looking for family-friendly restaurants or a great place to enjoy happy hour, this list of the top Wisconsin Dells restaurants has it all!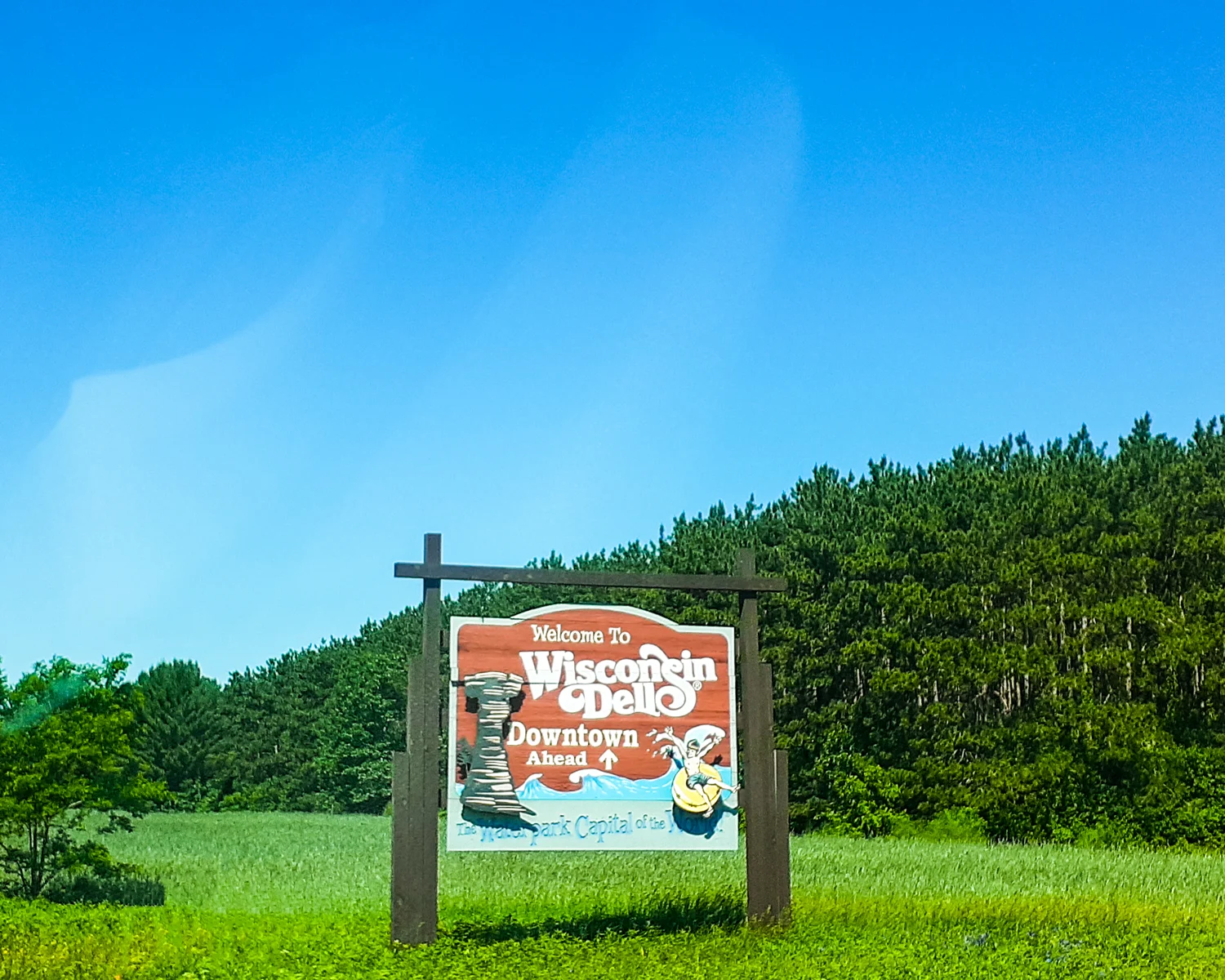 The 15 Best Restaurants in Wisconsin Dells
Wisconsin Dells has a variety of fun places to eat, each with its own unique twist. Some offer a unique dining experience in the Wisconsin Dells area that just can't be found anywhere else and others offer the best food you could find in the midwest.
Find information on each restaurant, what makes them worthy of being on the list of the 15 best restaurants in Wisconsin Dells, and a quick link to their menus to help you plan your trip.
1 MACS (Macaroni and Cheese Shop)
If you are looking for a truly unique experience in the dairy state, MACS is the place to try. It's better than visiting a cheese factory because all of the dishes are already prepared and they have thought of everything!
Enjoy the original mac or try something that you probably haven't seen on a menu anywhere else like the loaded baked potato mac.
MACS Macaroni and Cheese Shop is located at 208 Broadway Ave, Wisconsin Dells, WI 53965
See the MACS Macaroni and Cheese Shop MENU here.
2 Monk's Bar & Grill
Monk's restaurant is one of Wisconsin Dell's most iconic restaurants because it is the original location where the world-famous monk burger was invented back in 1947.
This family-friendly restaurant offers pretty typical Wisconsin-style bar food as well as a kid's menu, so you are sure to find something for all of your family members to enjoy.
This is one of the best places to get a good ol' American burger while visiting the Dells.
From cheese curds to french fries, this local favorite is a great choice offering the best burgers around.
Monk's Bar & Grill is located at 220 Broadway Ave, Wisconsin Dells, WI 53965
See Monk's Bar & Grill MENU here.
3 Ishnala Supper Club
Located in Mirror Lake State Park this Supper Club offers classic favorites like prime rib with a hearty helping of jumbo fried shrimp as well as ribs slathered in a sweet barbecue sauce.
Guests can enjoy the rustic cabin interior and fine dining surrounded by the natural beauty of Mirror State Park. The only thing to keep in mind is that they do not take reservations and close for the Winter so be sure to plan your visit accordingly.
Ishnala Supper Club is located at S2011 Ishnala Rd, Lake Delton, WI 53940
See the Ishnala Supper Club MENU here.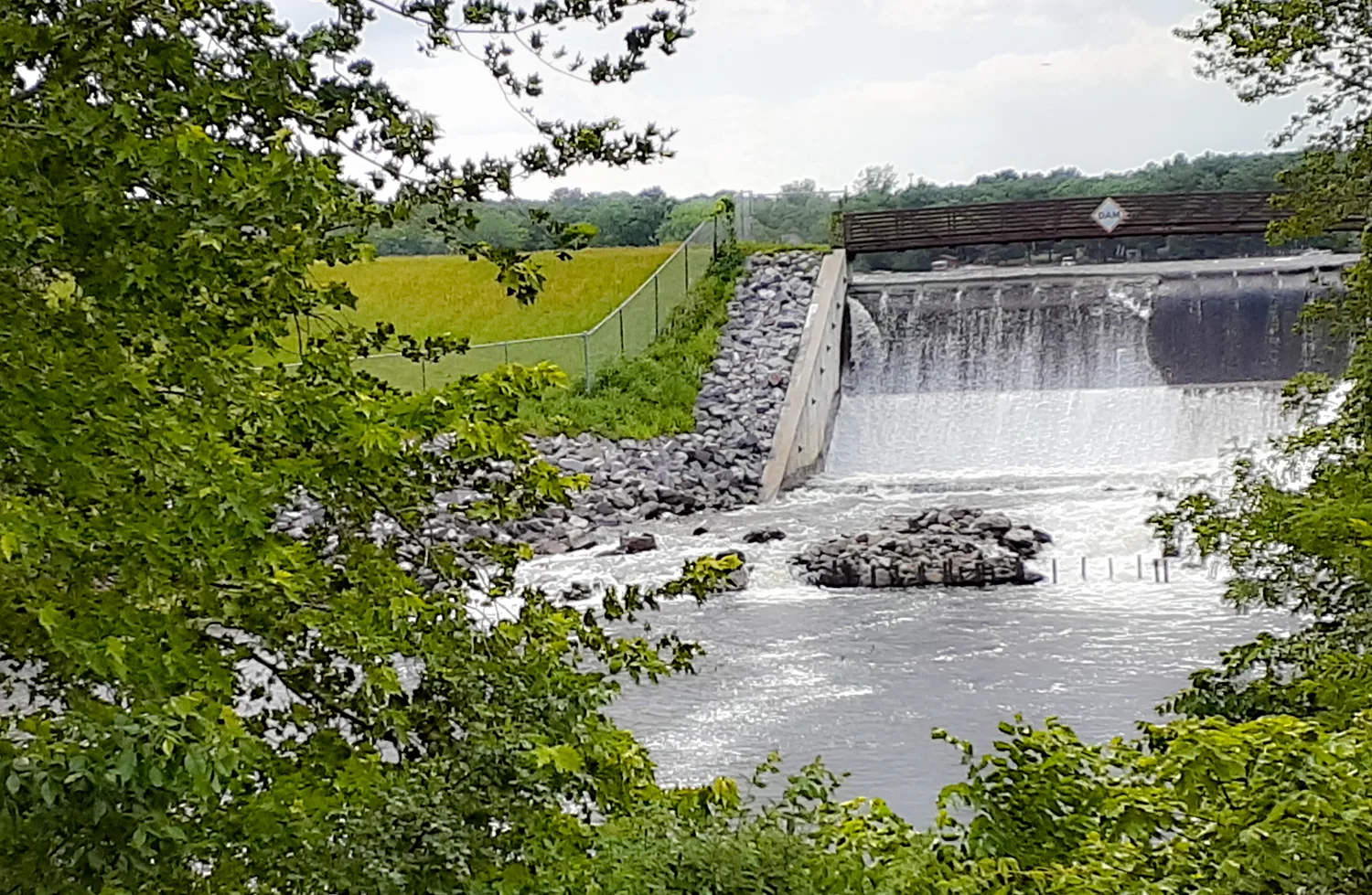 4 High Rock Cafe
This eatery offers a good atmosphere with good food and great service. If you are trying to hit everything the downtown Dells area has to offer, excellent service is more important than ever.
Adults and kids alike will want to treat their taste buds to the delicious food on the menu. I enjoyed the Harper which is chicken with oven-roasted tomatoes topped with pesto, bruschetta, and cheese.
They have a variety of food items on the menu for kids to enjoy too. Everything from a hearty plate of gooey macaroni to my daughter's favorite dish, buttered noodles.
High Rock Café is located at 232 Broadway Ave, Wisconsin Dells, WI 53965
See the High Rock Cafe MENU here.
5 Kminski's Chop House
This family-friendly restaurant is located inside the Chula Vista Resort so if your family enjoys water parks and great food, this may be the right place for you.
Large groups welcome here, so if you have a larger group or need a private room for a meeting, this is the place to be! With plenty of gluten-free options and a full bar, everyone is sure to find something they'll enjoy.
Diners can expect a varied menu offering dishes like Escargot, a variety of steaks, and fresh seafood options from their surf and turf menu.
Kaminski's Chop House is located at 1000 Chula Vista Pkwy, Wisconsin Dells, WI 53965
See Kaminski's Chop House MENU here.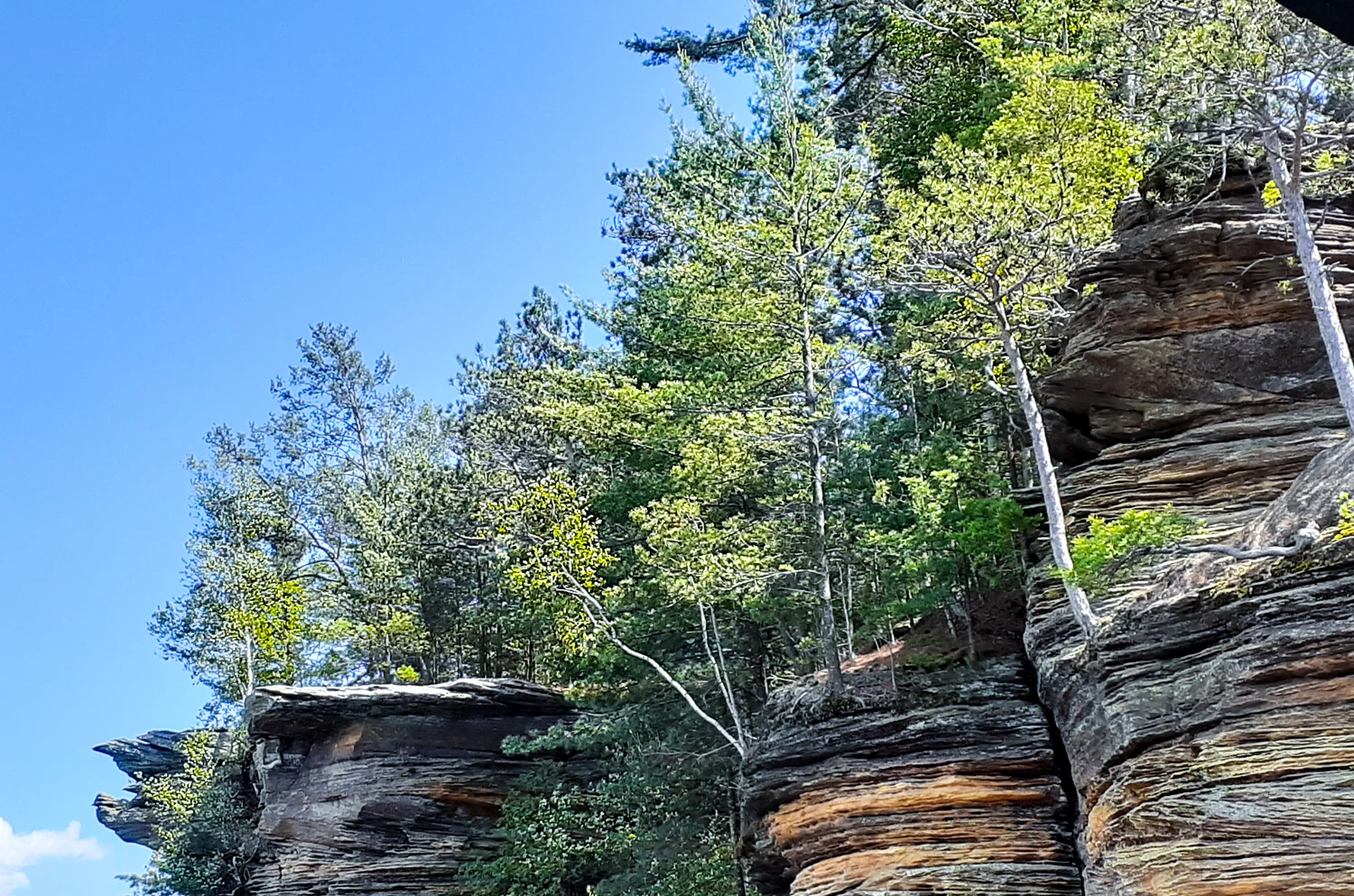 6 House of Embers
This Supper Club with limited hours offers top notch service and is conveniently located right on the Wisconsin Dells Parkway. Offering early bird specials on steak, ribs, walleyes, and plenty of comfort food options, as well as an impressive kids menu that surprisingly lists lobster as an option.
Enjoy a casual dining experience with outstanding service and a variety of dining rooms.
House of Embers is located at 935 Wisconsin Dells Pkwy, Wisconsin Dells, WI 53965
See the House of Embers MENU here.
7 Moosejaw Pizza & Dells
The name of this restaurant doesn't tell the whole story, Moosejaw Pizza & Dells is more than just a go-to pizza restaurant, they also serve an all-you-can-eat breakfast buffet.
Enjoy good service and a seemingly endless breakfast on Saturday and Sunday morning in the off-season or every day during the busy season.
Moosejaw Pizza & Dells is located at 110 Wisconsin Dells Pkwy S, Wisconsin Dells, WI 53965
See Moosejaw Pizza & Dells MENU here.
8 Bella Goose Coffee
Bella Goose Coffee, also known as the cafe on the river may sound like a place you would just get a quick takeout order from but there is so much more to them than just trademark lattes and fresh fruit smoothies.
Enjoy a meal made with fresh ingredients like locally sourced eggs and bacon or their house-made granola.
Be sure to hit the bakery case before they sell out of the oatmeal cookies, that's what earned them a spot on the list of the best Wisconsin Dells Restaurants, the cookies are that good.
Bella Goose Coffee is located at 2370 Wisconsin Dells Pkwy, Wisconsin Dells, WI 53965
See the Bella Goose Coffee MENU here.
9 Buffalo Phil
Buffalo Phil is one of the most unique places to eat soups, salads, pasta, and classic pub food but not for the reasons you may have thought.
This is sure to be one of your favorite places to eat because the food is delivered via train. Guests of all ages will be impressed by the Lego Brick City created by international LEGO® artist Paul Hetherington.
The details of this impressive display will keep everyone entertained. You may even spot Homer Simpson grabbing a Chicago dog from one of the food trucks in the colorful town made of legos.
Buffalo Phil is located at 150 Gasser Rd, Wisconsin Dells, WI 53965
See the Buffalo Phil's MENU here.
10 Paul Bunyan's Northwoods Cook Shanty
Paul Bunyan's Cook Shanty is best known for their famous Buttermilk Donuts and if you order the camp breakfast, you will get a plateful! Head back to this spot for an all-you-can-eat dinner featuring two entrees, served right to your group.
While there are a few restaurants that offer gift shops in the area, this was my favorite shop to visit on this list of the best restaurants in Wisconsin Dells. So be sure to visit the gift shop for a souvenir before leaving!
Paul Bunyan's Northwoods Cook Shanty is located at 8653 US Highway 51 N, 8653 US-51, Minocqua, WI 54548
You can see both the breakfast and lunch options on Paul Maul Bunyan's MENU here.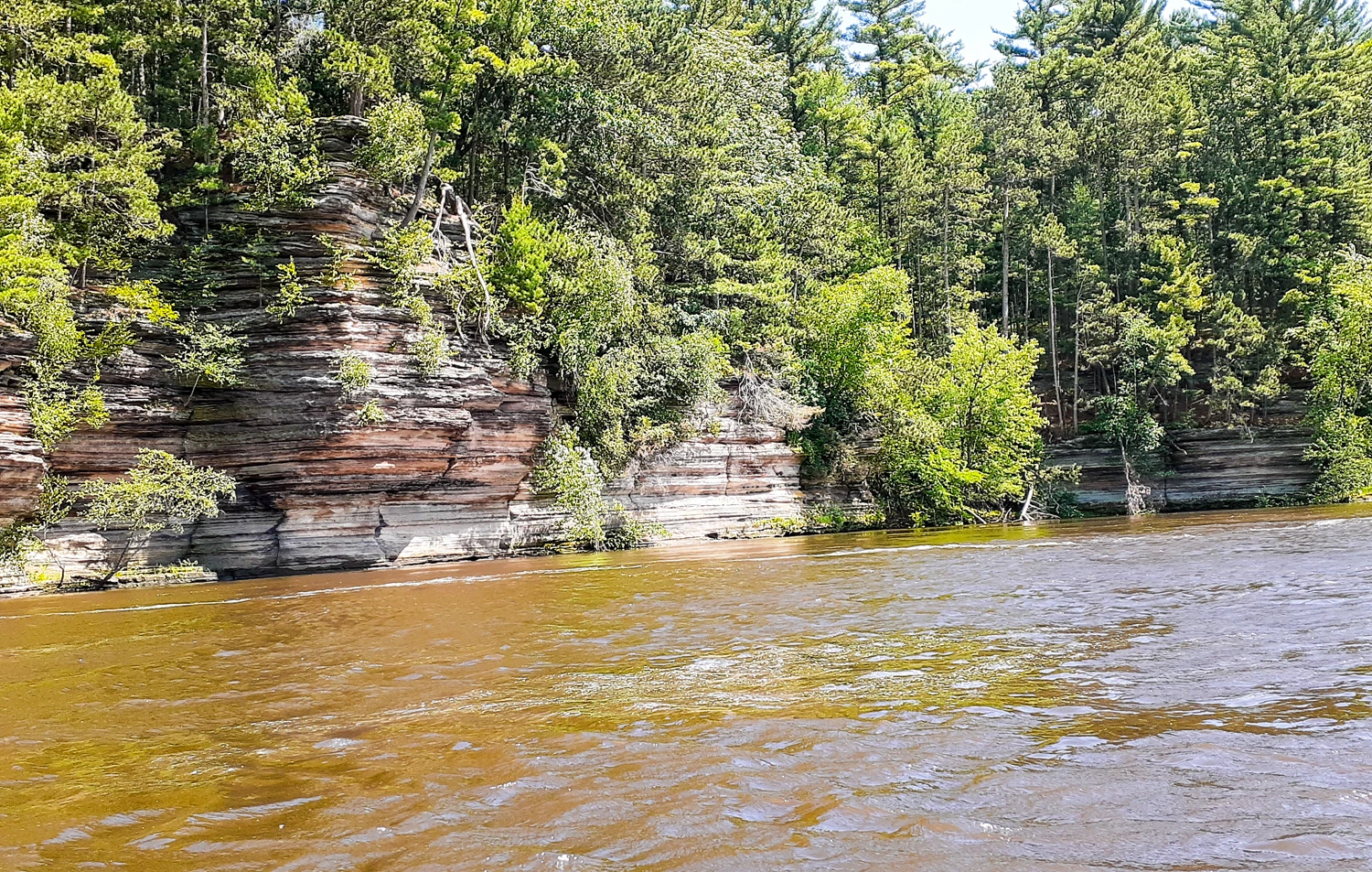 11 Rosati's Pizza
Normally you may not think that a Wisconsin chain restaurant is worthy of a mention on the list of the best restaurants in the Wisconsin Dells but I assure you that Rosatti's is always on my itinerary for the Dells.
I have loved Rosati's pizza for as long as I can remember and while there are many different locations across the country there are none near my home. So I always hit them up when in an area that is lucky enough to have them. My husband and his high school friends used to love their Joliet, Illinois location and when I moved to the area it was my go-to lunch spot.
We are always on the lookout for the next grand opening near us. Until that happens, I will hit them up during the summer season when we hit the Dells for a trip, it's worth the drive, and they are so much more than just pizza.
Rosati's Pizza is located at 75 Gasser Rd C, Baraboo, WI 53913
You can see the Rosati's Pizza MENU here.
12 San Antonio Mexican Restaurant
San Antonio Mexican Restaurant offers an authentic and delicious meal as well as the largest margaritas in the midwest.
The steak tacos are excellent and the salsa verde is worth a mention as well. Enjoy live music and a comfortable atmosphere in this air-conditioned del bar and restaurant.
San Antonio Mexican Restaurant is located at 742 Eddy St, Wisconsin Dells, WI 53965
You can view their website but unfortunately, they do not have a menu for San Antonio Mexican Restaurant listed online. You will find a lot of your favorite Mexican dishes here. They made the list of the best restaurants in the Wisconsin Dells area due to their ability to make a variety of dishes perfectly.
13 Huckleberry's Ice Cream & Bakery
Huckleberry's serves up a variety of ice cream treats in one of the cutest ice cream places in the downtown Wisconsin Dells area. While dining in you can enjoy your sweet treat served in a glass that is almost as cute as the decorations that set a nostalgic vibe.
The black and white flooring paired with the pink decor sets the perfect backdrop for an ice cream date.
Equipped with line service and eyecatching tile, customers will marvel at this location's ability to transport you back in time.
This ice cream shop earned its spot on the list of the best restaurants in Wisconsin Dells before I even tried the ice cream! Thankfully their ice cream was just as good as the experience of visiting the nostalgic ice cream parlor!
Huckleberry's is located at 212 Broadway Ave, Wisconsin Dells, WI 53965
You can view the Huckleberry's Ice Cream & Bakery MENU here.
14 Hot Rocks
Hot Rocks offers a tiki dining experience that allows guests to cook their own food over hot lava rocks right at their table.
No need to send your steak back because it wasn't cooked properly, you are in control of how your food is prepared in this unique establishment.
This unique dining experience is fun for the whole family and sure to be one of your favorite memories from your trip to the Wisconsin Dells.
Hot Rocks is located at 399 Cty Rd A Wisconsin Dells, WI 53965
You can view the Hot Rocks MENU here.
15 River's Edge Pub & Grub
Although they offer a variety of foods to please everyone's taste buds, if you are looking for a go-to fish fry in the Dells, this may be the place for you.
Serving up nightly specials and unique dishes you don't want your last night in the Dells to pass without checking them out.
This is the place to go for bluegill, perch, or a walleye dinner. Enjoy the scallops, broasted chicken, and steak in this restaurant boasting a 4000-gallon fish aquarium and rustic decor.
River's Edge Pub & Grub is located at 30 Co Rd A, Wisconsin Dells, WI 53965
You can view the River's Edge Pub & Grub MENU here.
Save this List of The Best Wisconsin Dells Restaurants
Be prepared before you head to the area so you don't have to rely on a last-minute search of the "best restaurants near me" or "food near me" while you are hungry. While you're at it, check out this list of the best wineries Wisconsin Dells has to offer.
Beyond the Best Wisconsin Dells Restaurants- Other Attractions
When planning your trip to Wisconsin Dells be sure to check out the best things to do in Wisconsin Dells.
You won't want to miss places like Wizard Quest and Ripley's Believe it Or Not. Wizard quest is one of the coolest things I have ever experienced and my family agrees. You have to check this place out if you are visiting the area, it's so much fun!
If you are traveling in from the southwest corner of the state you should stop in Dickeyville, Wisconsin to see the Dickeyville Grotto. The Dickeyville Grotto is a beautiful display of art that sits on the grounds of the Holy Ghost Parish.
Admission is free and the gift shop is full of deals, just be sure to check out the Dickeyville Grotto website for hours of operation before visiting.
Don't forget to check out Door County and see the lighthouses while you are visiting Wisconsin. If you are short on time be sure to at least visit the beautiful Cana Island Lighthouse located in the most beautiful spot to see Lake Michigan.
Visitors can check out the grounds of this beautiful lighthouse and learn all about what life was like for the family that lived here.
See inside the lighthouse located just north of Bailey's Harbor in Door County and visit the gift shop before boarding the transport boat that is pulled by a tractor.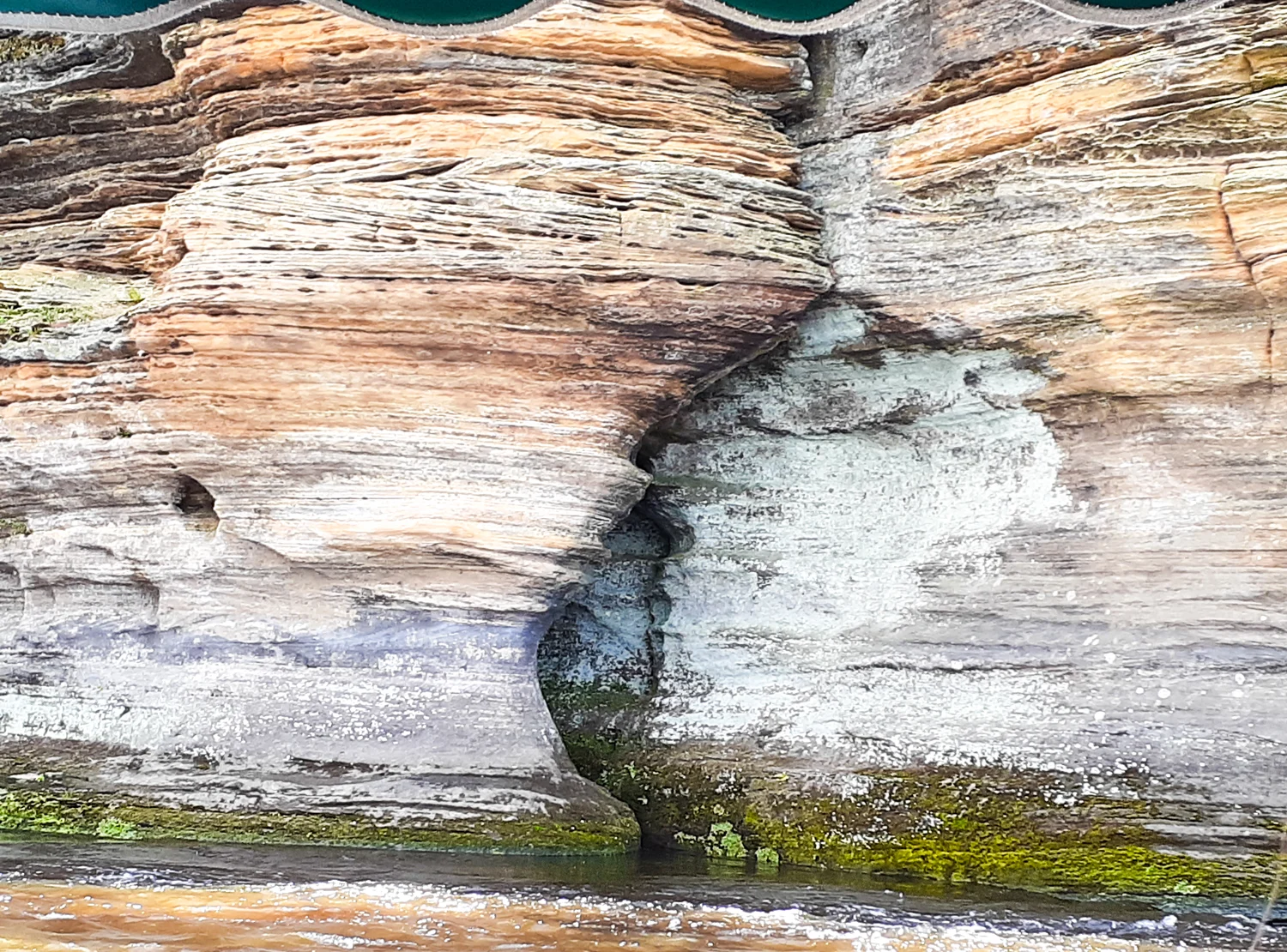 Unique Travel Ideas
If you want to experience one of the most unique travel experiences you could ever hope for you have to sleep with the cows at New Day Dairy. You will never forget this experience that gives you a birds-eye view of a working dairy farm from the comfort of a beautifully decorated private guest barn located in Clarksville, Iowa.
When exploring Iowa, you have to experience Lacey-Keosauqua State Park. Offering dog-friendly cabins with beautiful views, this family-friendly area will change the way you think about Iowa forever.
Movie and television lovers will enjoy this trip to Georgia, check out these 13 locations made famous by movies and television that are all just a short road trip away from the Hartsfield-Jackson Atlanta International Airport.
Visit Las Vegas and camp in luxury with the help of an Airbnb for RVs. No driving or previous RV experience is required, be sure to check out that post sharing the best attractions in Las Vegas.
Music lovers will thoroughly enjoy this Midwest Rock N Roll road trip that shares some of the most iconic places in rock n roll history in Detroit, Cleveland, and Indiana.
If you liked this post and are interested in learning more unique travel ideas, be sure to sign up for the free newsletter so you never miss a post again.
Follow along on social media and be sure to leave a comment letting me know what your favorite place to eat in the Wisconsin Dells area is, I would love to hear about it!