This past weekend, my family took a Trip to the Oldest on-going Ice Cream/Soda Parlor in the World located in Wilton, Iowa. We had heard of the Wilton Candy Kitchen many times and knew that we would make it in someday, but we kept putting it off.
We were headed to Muscatine, Iowa which is about 20 minutes south of Wilton. Every time we drive through the area, we see the signs but have yet to stop until now. I am glad we finally stopped in and I would suggest you do the same.
Where is the oldest on-going Ice Cream/Soda Parlor in the World?
The Wilton Candy Kitchen is located at 310 Cedar Street in Wilton, Iowa.
Founded in the1860's the Wilton Candy Kitchen has been serving up phosphate drinks since the Civil War Days and it retains the same interior that was used in 1922.
What can you expect from a trip to the Wilton Candy Kitchen?
In the back, you can find lots of relics from the good ole' days, displayed in the museum that shares Wilton history, alongside an interesting collection of items that are sure to make you feel nostalgic.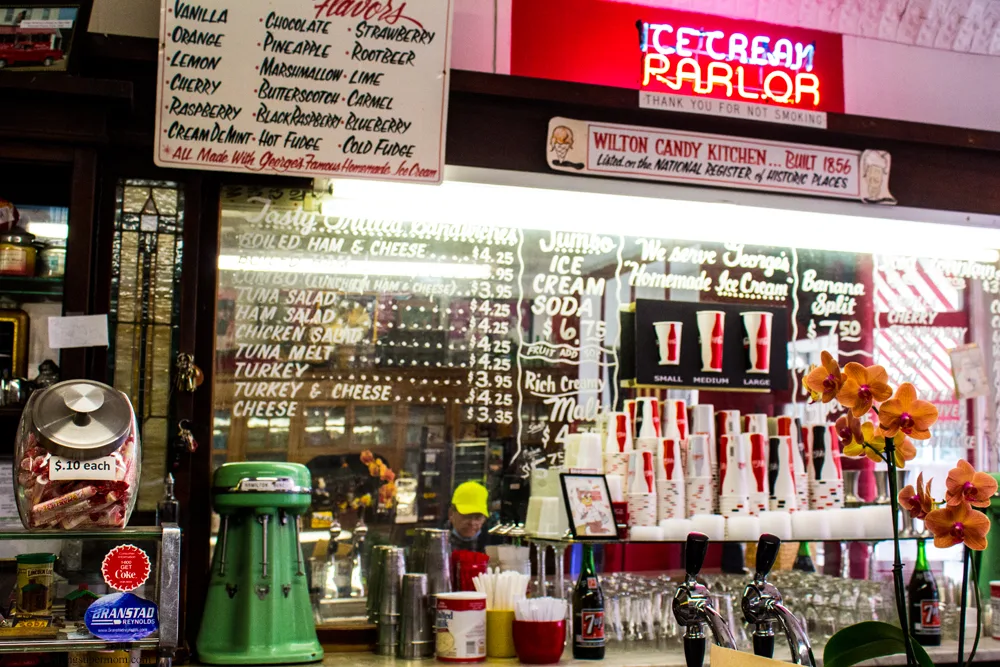 Nostalgia isn't the only reason to stop by the Wilton Candy Kitchen, the treats are well worth the drive. While the candy kitchen has a menu full of grilled sandwiches, shakes, malts, sundaes, and soda fountain sodas (phosphates).
What is a must-try?
We wanted to try a little bit of everything so we started out with a fountain soda. You can select any combination of flavors that you want so we decided to mix the banana and the chocolate flavors.
I was kind of surprised to hear that the current owner had not had this order in all of the years that he ran the Wilton Candy Kitchen.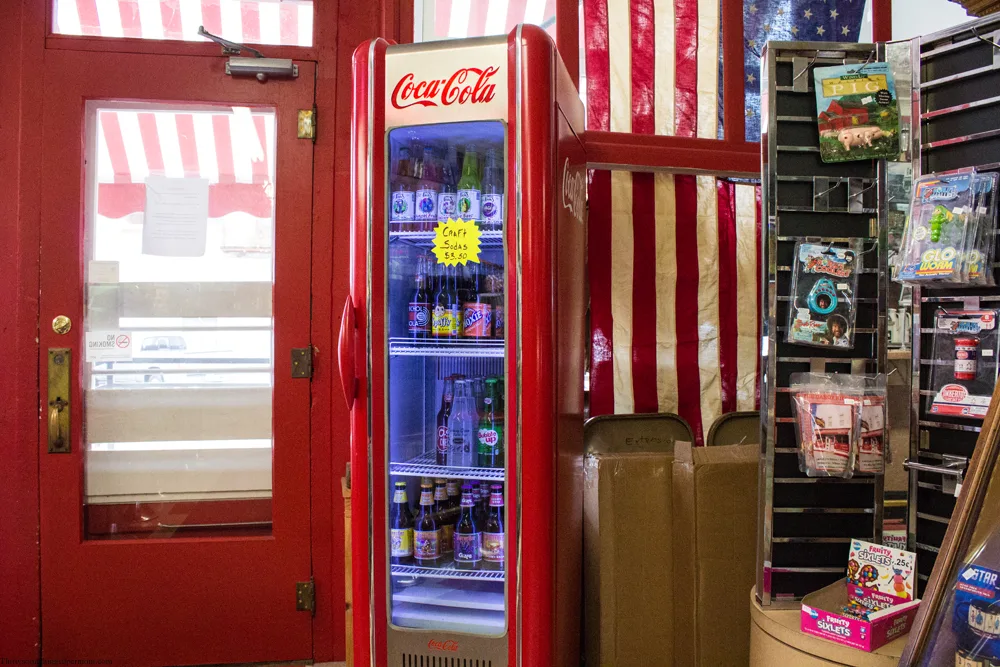 It was delicious and just like I expected, the two flavors mixed perfectly together. This is a must-try!
We also gave the peanut butter shake a try, and as a huge peanut butter lover, I can say that this did not disappoint. This shake was a perfect consistency and it offered just the right amount of a smooth peanut butter flavor.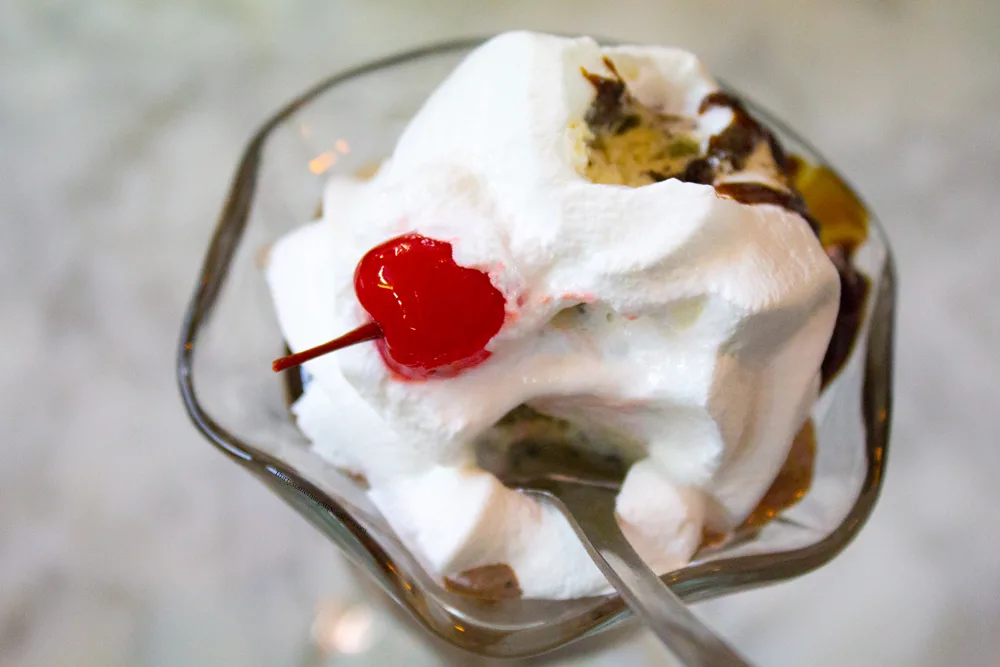 I Scream, You Scream, We all Scream for Ice Cream
Of course, we tried the ice cream while visiting the Wilton Candy Kitchen.
We ordered a few different flavors to try out and there was a clear winner right away. The chocoholic was unbelievable! I have always enjoyed chocolate ice cream but it has never been my favorite, so I was kind of surprised by how much I enjoyed this flavor, it was perfect!
Their Milkshakes Bring All of the celebs to The Yard
I enjoyed walking around and taking photos of all of the cute decor while learning about the history of the Wilton Candy Kitchen.
It turns out that we were sitting in the Brooke Shields booth, the spot she enjoyed a treat at while visiting. It is located right next to the Gregory Peck booth.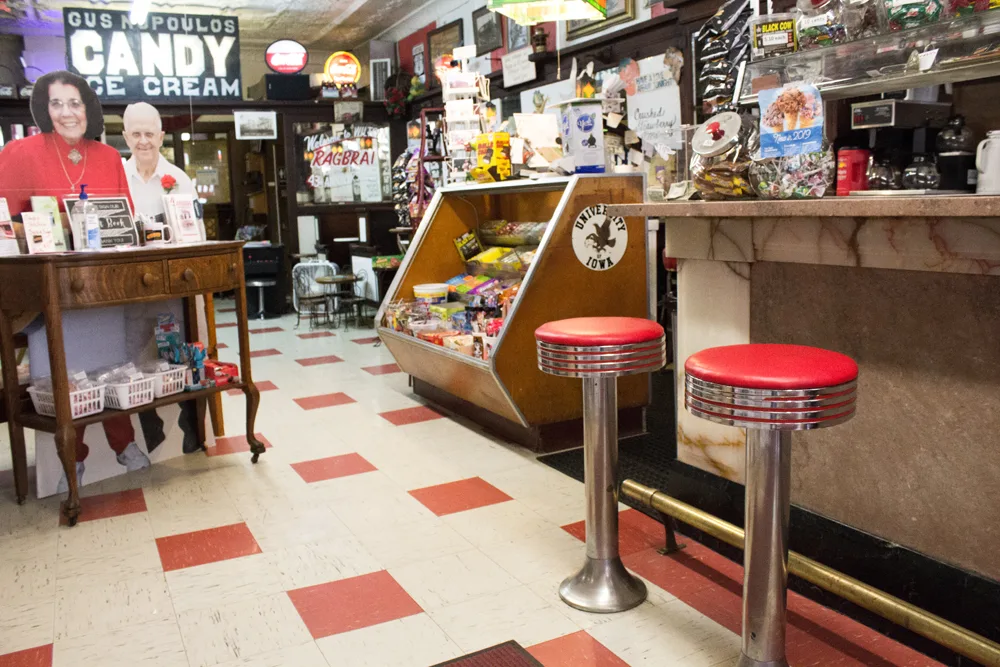 You never know who you may run into when visiting the Wilton Candy Kitchen. You may notice a few notable names on the guest book like Mark Zuckerberg or even Duff McKagan.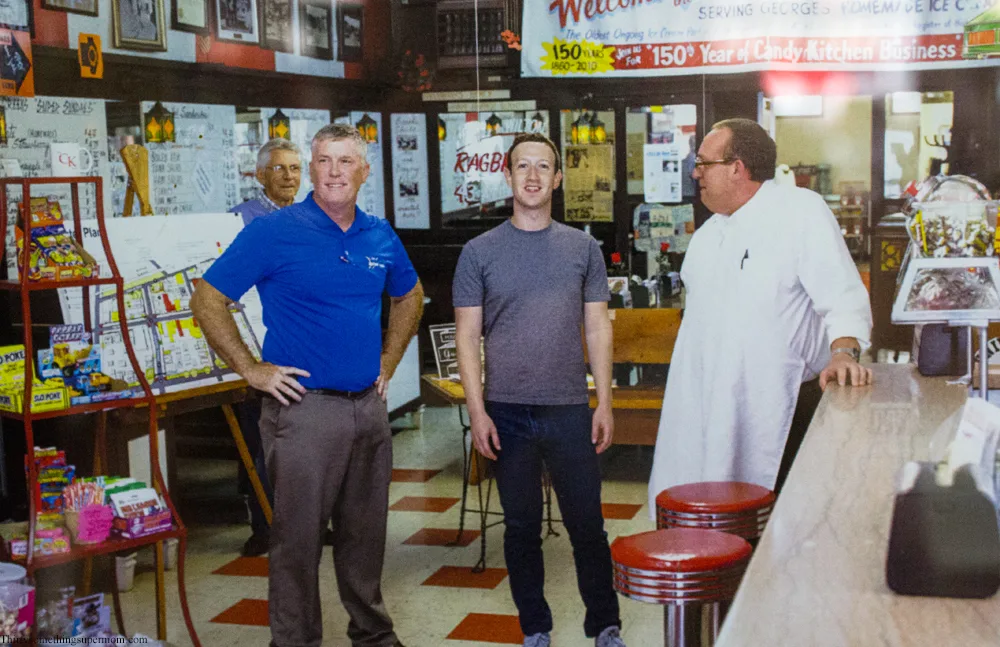 Treats to Go
I also stumbled upon quite a few candies that I haven't seen anywhere else, in quite some time. Some that I have yet to see anywhere else at all. I have not seen Slo Poke and Razzles at the store in a long time. It's nice to know that you can still buy these candies.
I didn't even know that there was a YooHoo candy until I stopped in here, how cool is that?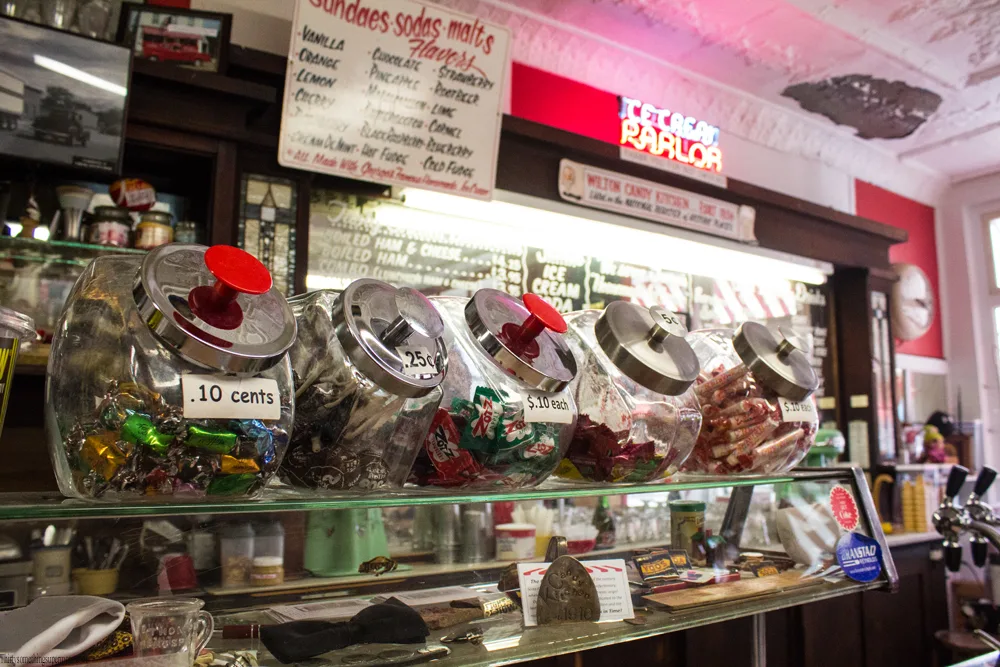 Another rarity is finding candy that only cost a dime, now that really brings me back! I remember cleaning the house as a kid and rummaging through the couch cushions each time. It usually ended in me gathering enough change so that I could buy candy from the local convenient store.
It has been quite a while since I have bought anything with just a few pieces of loose change. Those were the days!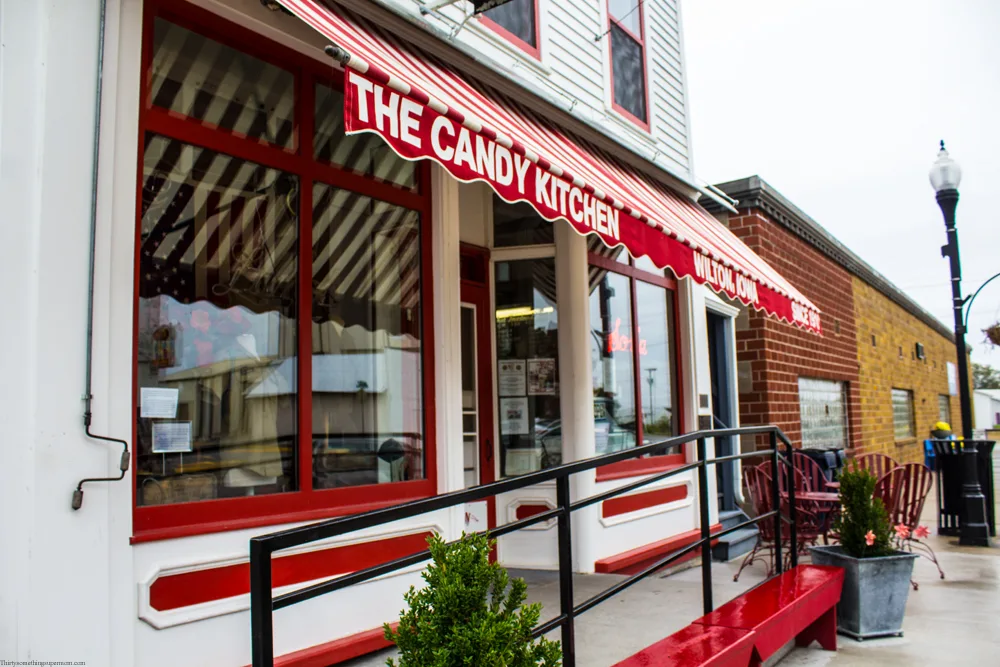 If you enjoy a sweet treat with a big helping of nostalgia, you have to take a step back in time and visit the Wilton Candy Kitchen in Wilton, Iowa.