Thank you Samsung for sponsoring this post that features musical destinations in Indiana. All of the photos in this post are taken with the Samsung Galaxy S21 Ultra 5G. All opinions are my own.
When I was growing up, music was a vital part of my life. I always had a walkman stuffed into my hoodie pocket and a set of headphones on my head. Although I listened to a wide variety of music at the time, rock n' roll was always in heavy rotation.
My dad had an impressive vinyl collection that consisted of bands like Led Zeppelin, Metallica, and Guns N' Roses. When he wasn't spinning what became the soundtrack of my childhood, he would watch rockumentaries on VH1 or music videos on MTV. Music was always in the background and I continue that tradition with my daughter, Melody.
When thinking of names for our future daughter, my husband and I chose Melody due to our common bond of loving music. At the time, we had no idea how perfect of a name that would turn out to be.
She loves music and listens to it all the time, even more than I did as a child. She plays the guitar and bass, as well as reads everything she can get her hands on that is related to her favorite band, Guns N' Roses.
This love for the band has inspired our first rock n' roll road trip. I am excited to share all of the musical destinations that we visited in Indiana and I hope that this post helps you to plan a fun musical road trip for your family.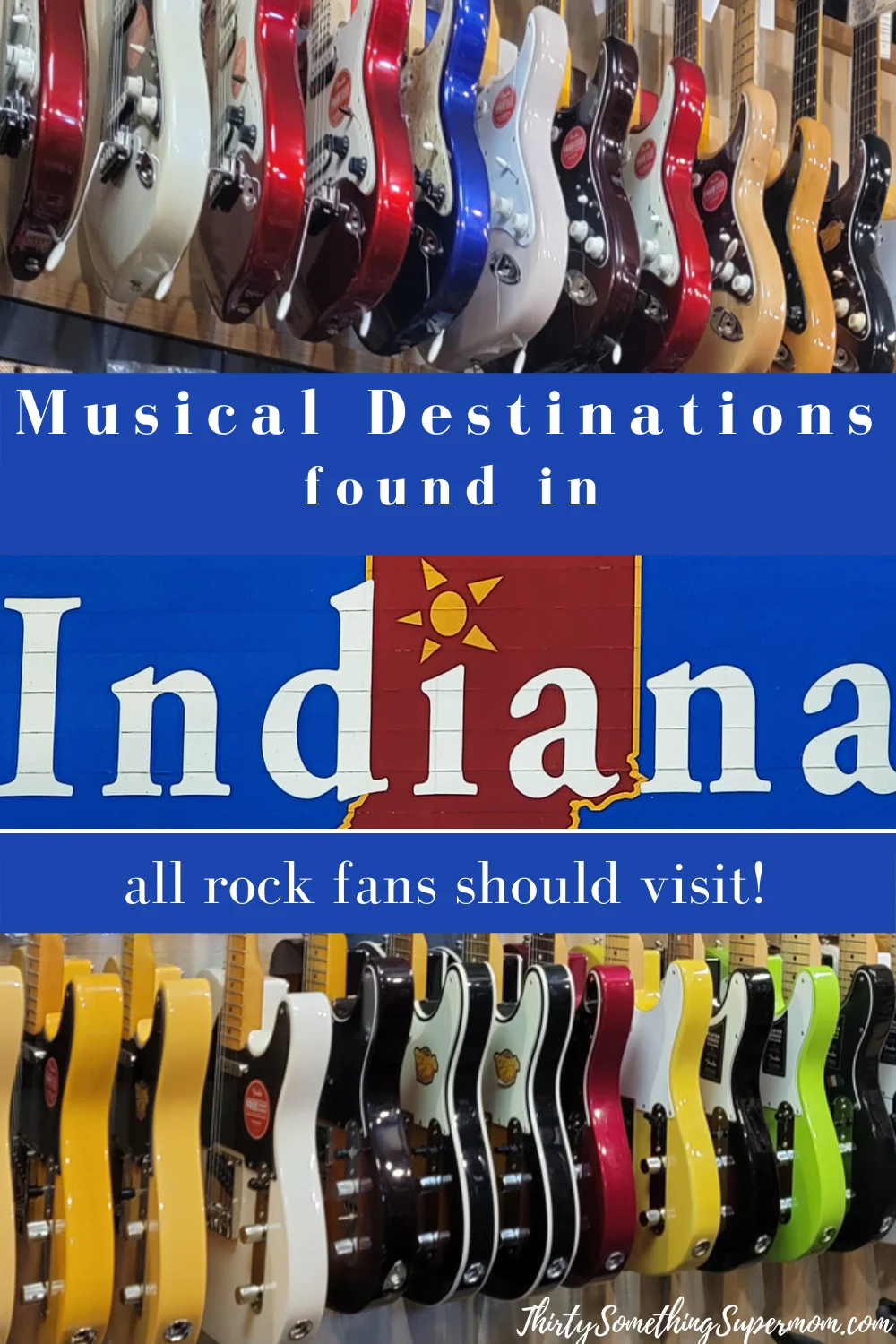 Axl Rose Childhood Home
Lafayette Indiana is home to quite a few musical landmarks that any rock fan would want to visit. The band Guns N' Roses got its start in this high-energy community where founding members Axl Rose and Izzy Stradlin first met.
The first stop on our rock n' roll road trip was a visit to Axl Rose's childhood home which is located at 2375 N. 24th St in Lafayette, Indiana.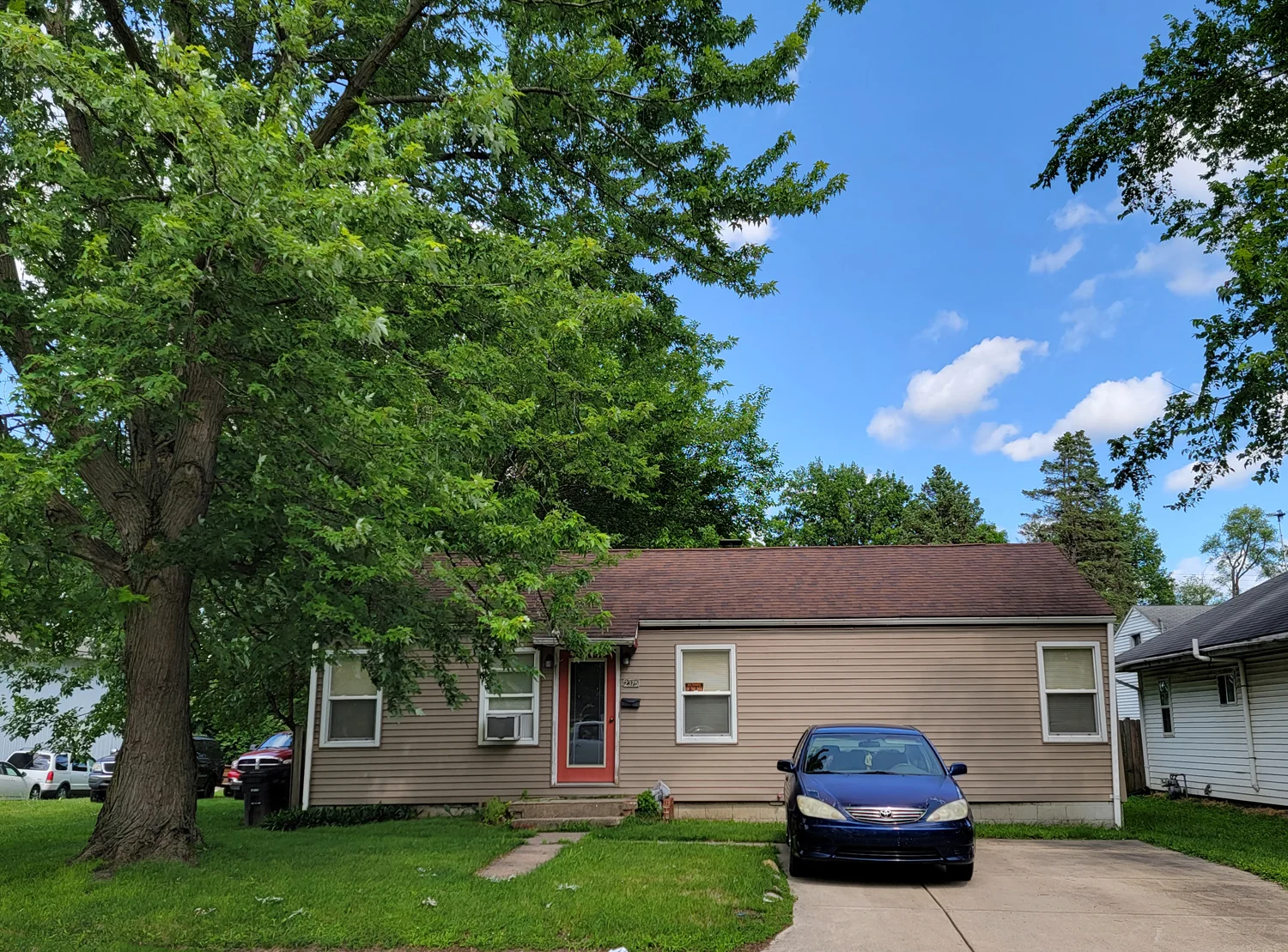 This modest home is where Axl, raised as Bill Bailey, lived through many traumatic events as a child that he claims shaped his volatile behavior as an adult.
This is also the home that Axl lived in when he met his future bandmate, Izzy Stradlin.
Know Before You Go
This home is currently occupied and the family that lives there probably doesn't care that Axl Rose used to live there. Please be respectful of their property and keep your distance when taking photos.
I was able to get a great shot using the 30x zoom feature on my Samsung Galaxy S21 Ultra 5G. This really made keeping my distance easier, I was able to take a shot from across the street with clarity and precision.
Izzy Stradlin Home
Just a couple of miles away in Lafayette sits the historical home once lived in by Izzy Stradlin, born Jeffrey Dean Isbell. Izzy is most known for his contribution as the rhythm guitarist of Guns N' Roses.

Izzy wrote and co-wrote some of my favorite songs for the band, such as hits like Sweet Child o' Mine, Paradise City, Patience, and 14 years.
You can visit the home of Izzy Stradlin at 4106 E. County Rd. 200 North in Lafayette, Indiana.
Know Before You Go
This home is also occupied and to make taking photos even more difficult, it sits behind a metal gate. I got lucky and pulled up to the residence as the owner was opening the gate. I didn't want to linger so I used the Single Take feature on the Samsung Galaxy S21 Ultra 5G to grab a bunch of photos to choose from later.
Once we hit the road, I looked through all of the shots and found quite a few excellent photos to choose from. Despite my rushed attempt at capturing this historical home and not bothering the owners, the images came out clear.
If you are familiar with the song Dust N Bones penned by Stradlin himself, you will enjoy taking Interstate 65 which is the intro to this iconic song.
"He lost his mind today
He left it out back on the highway
I-65″
Jefferson High School
Although Stradlin was the only member of Guns N' Roses to graduate high school, Jefferson High was where he met up with former bandmate Axl Rose for the first time.
These future rock stars met at Jefferson Highschool located at 1801 S. 18th St in Lafayette, Indiana. According to Izzy, he and Axl first met when there was a big commotion with books hitting the ground and teachers yelling, allegedly in pursuit of Axl.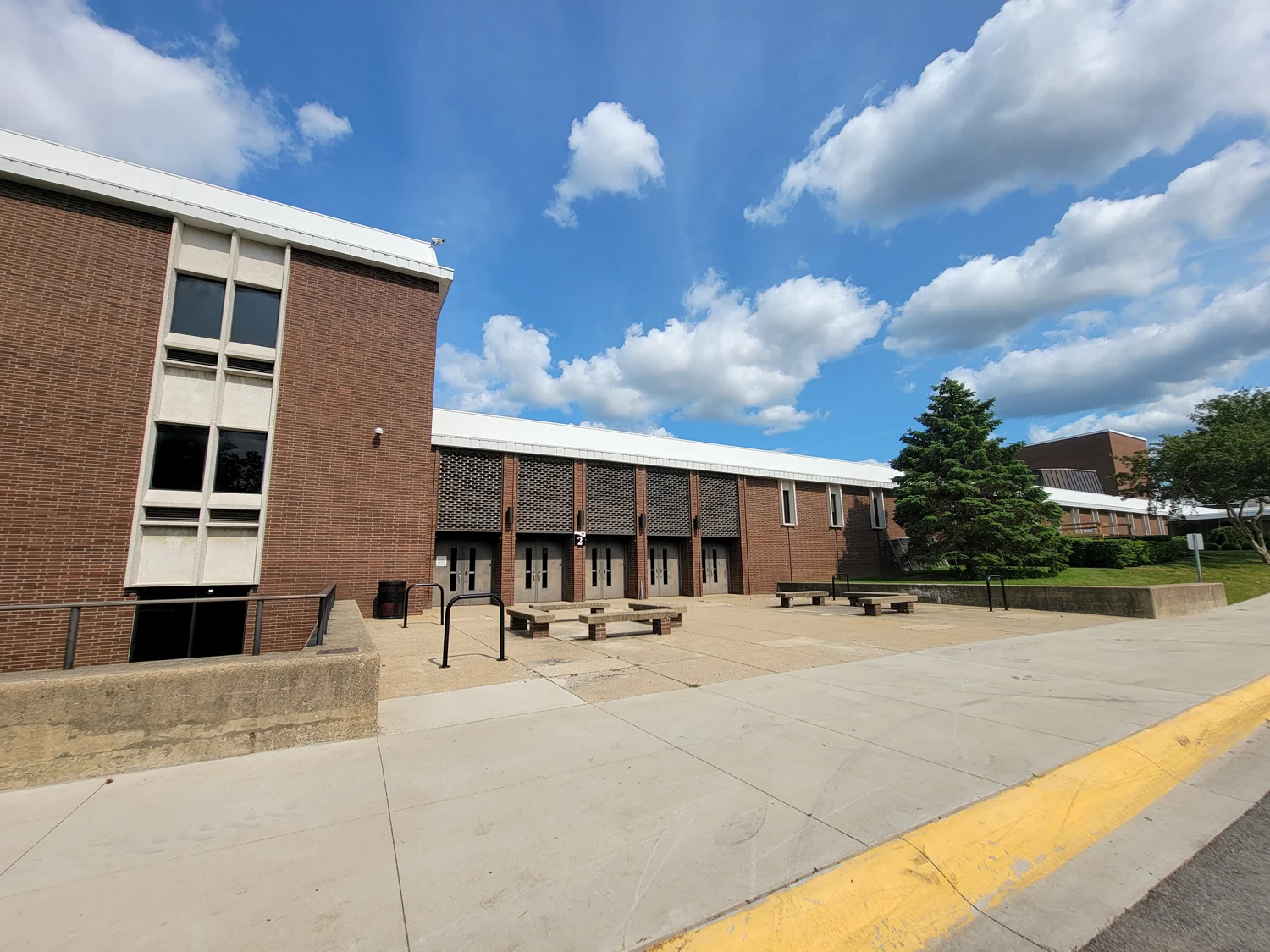 Not long after that meeting, Izzy recognized that Axl had what it took to be a rockstar and encouraged him to start singing, regardless of how embarrassed he was at first.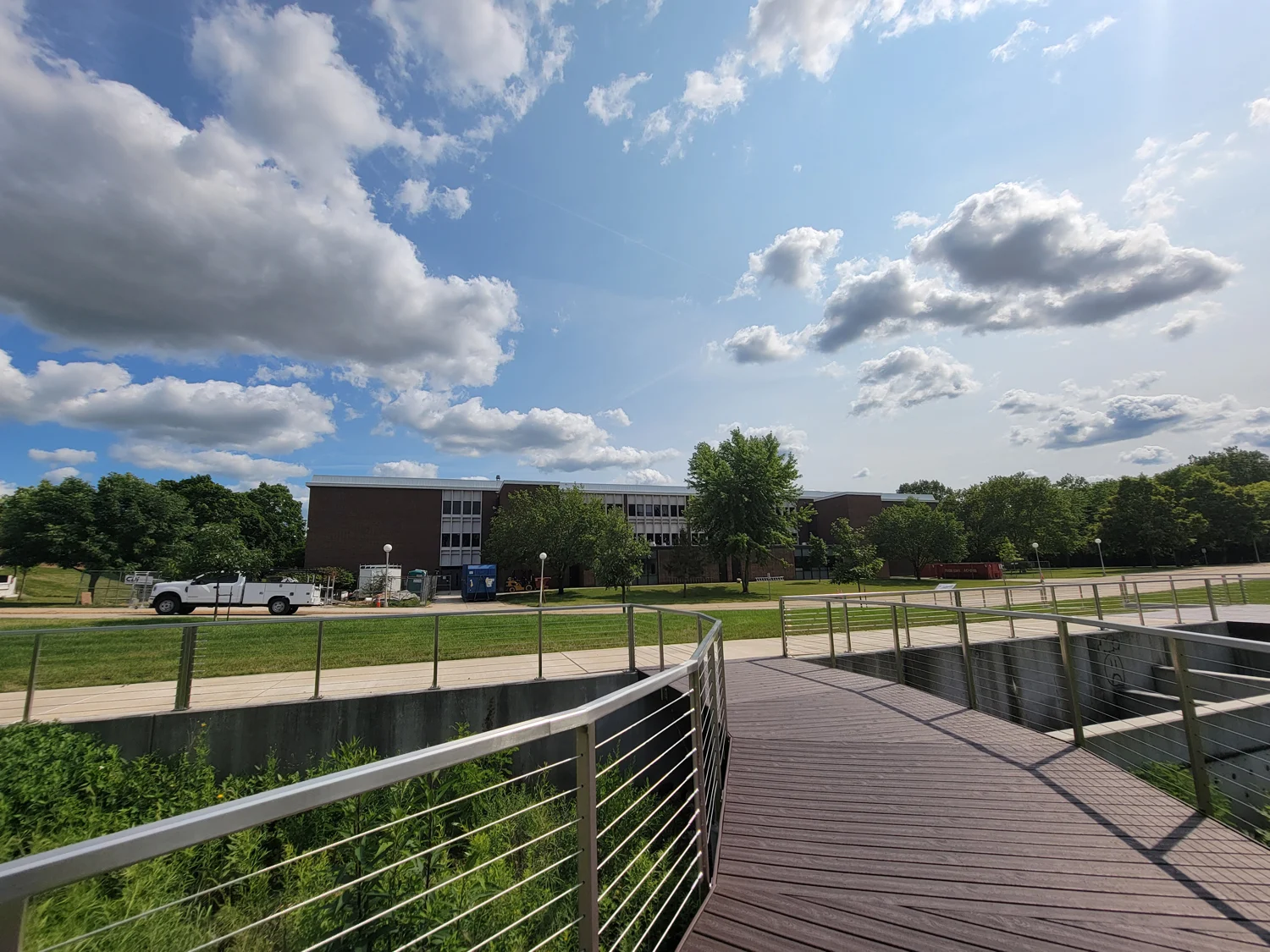 It was a lot of fun to walk the same grounds that these two troublemakers walked back in the day before they were famous.
Arni's Pizza
Growing up in Lafayette, Axl developed a constant craving for a local pizza joint named Arni's located at 2200 Elmwood Ave. Lafayette, Indiana.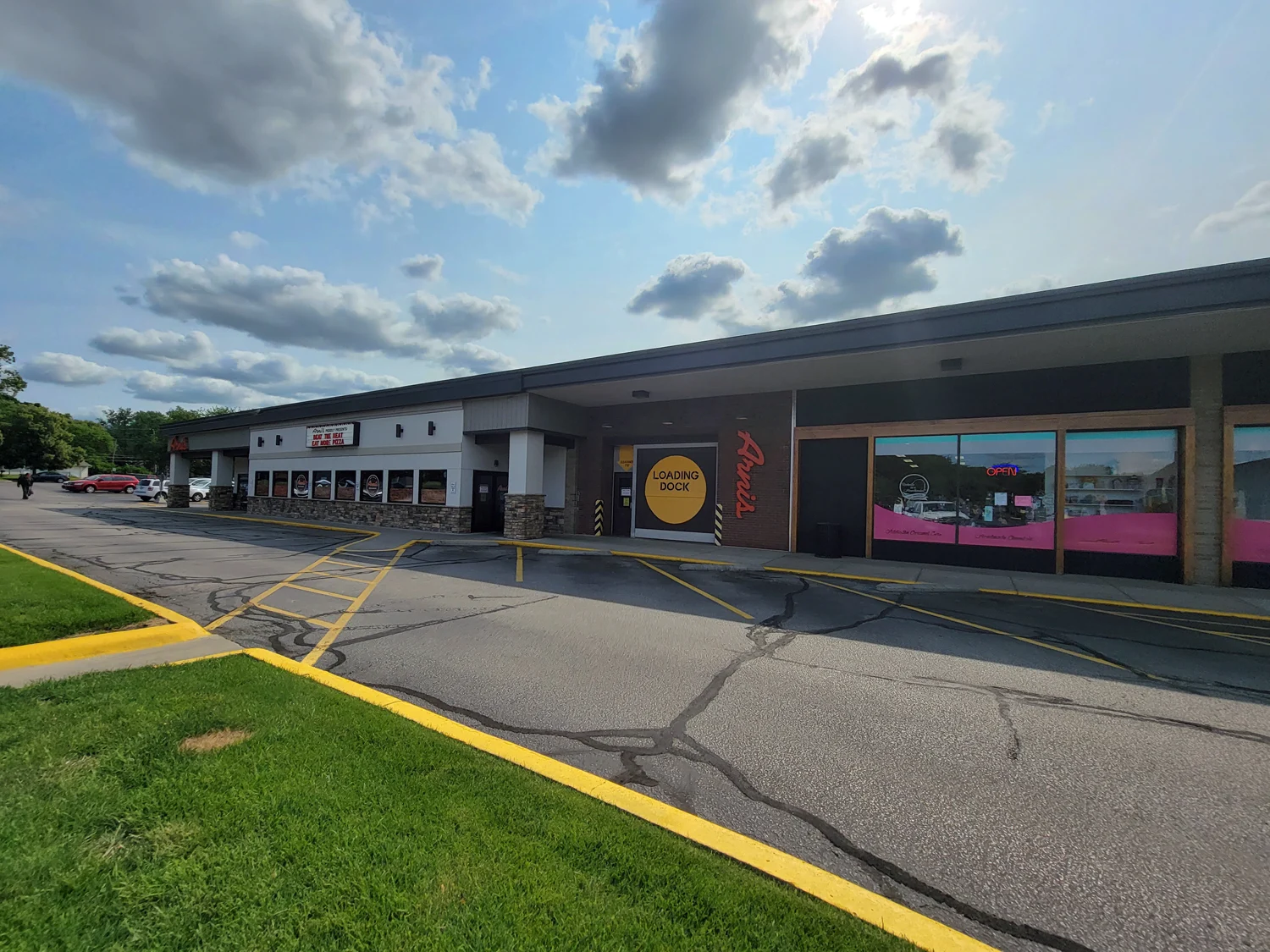 To this day, Axl is known to make trips out to the area in order to get a taste of his beloved Arni's pizza from time to time. The owner Brad Cohen said in an interview that he has even shipped pizza out to Rose's home in California.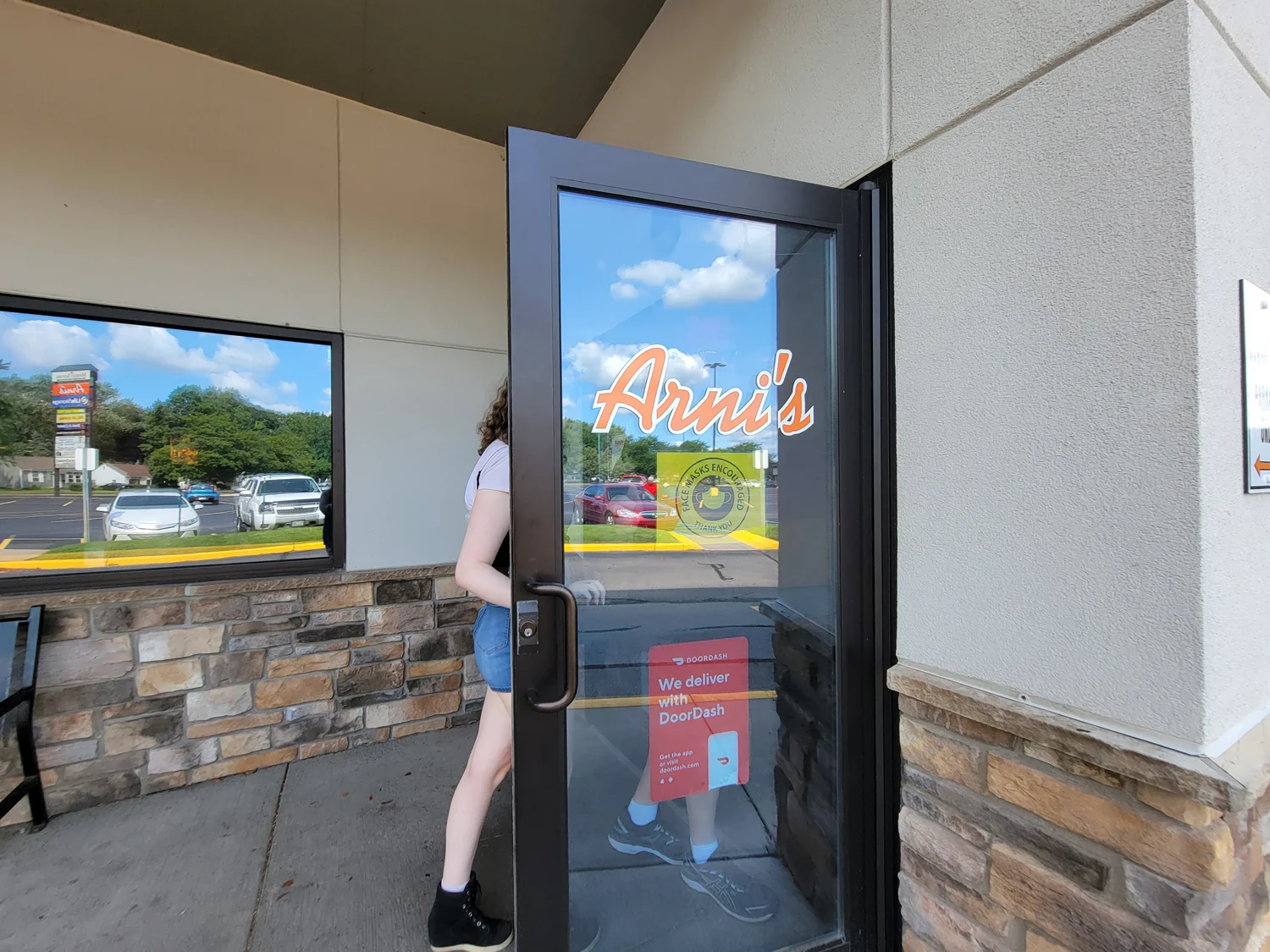 Fans often head to Arni's and ask to sit in the booth that Axl Rose sits at. I don't think the owner minds attracting new customers this way, so if you are in the area, stop in and see what all of the fuss is about.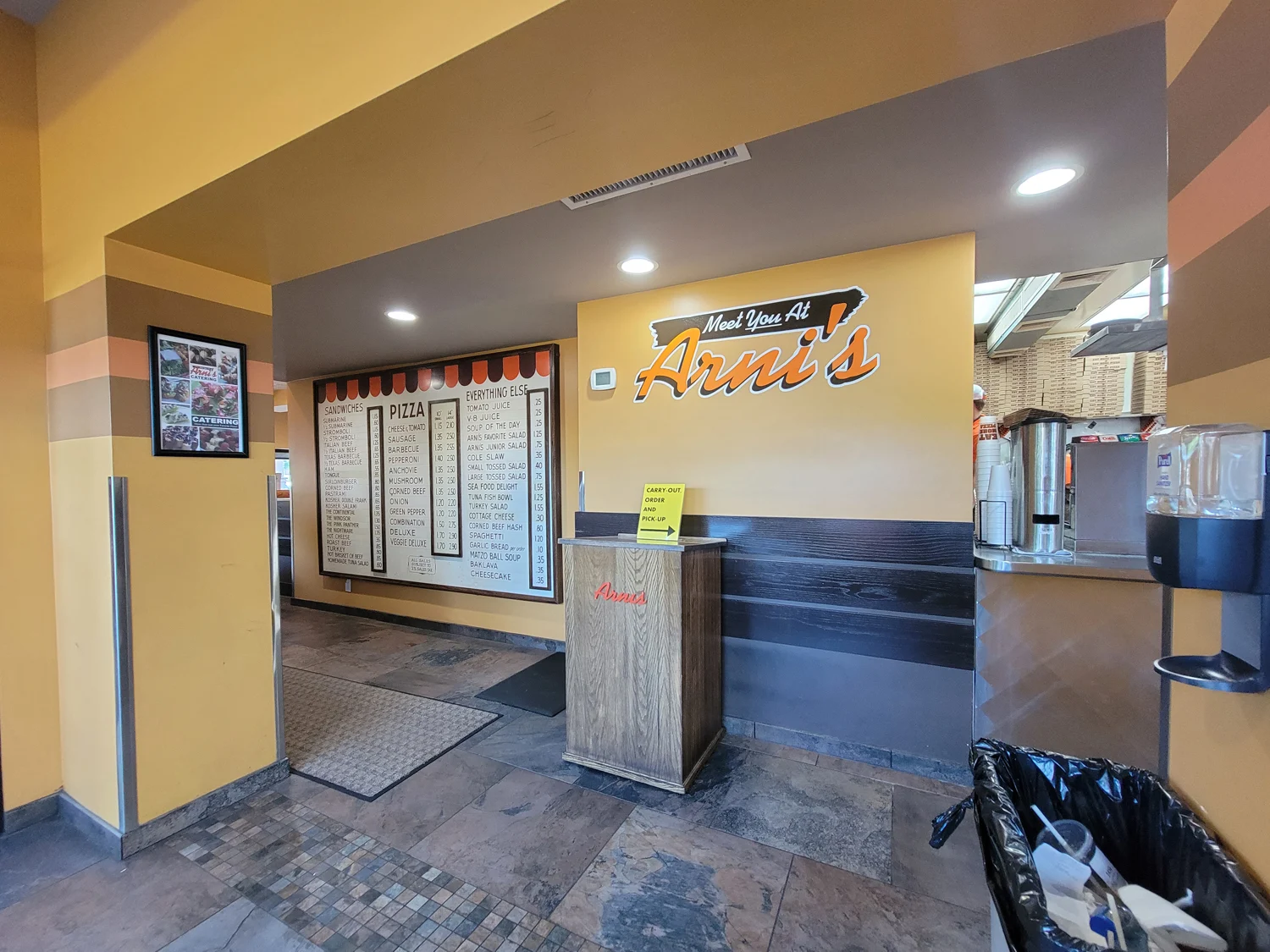 Shannon Hoon Gravesite
Shannon Hoon, born Richard Shannon Hoon, was laid to rest in the town he grew up in – the town where most of his family still lives, including his daughter who was just 13 weeks old when the Blind Melon singer lost his life.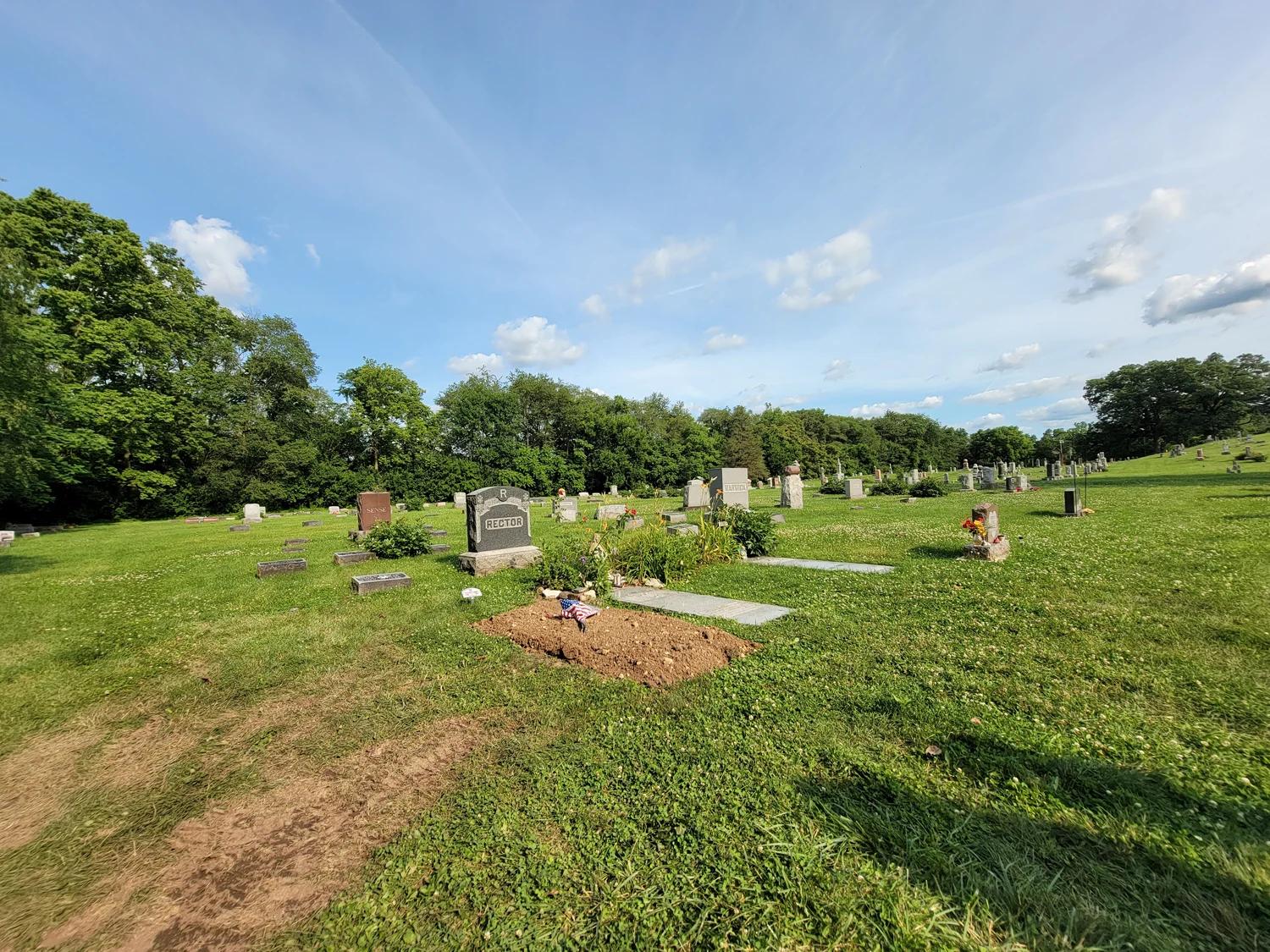 Located at the corner of Walnut St. and Delaware St. in Lafayette, Indiana, Shannon's grave can be found at the far north side of the cemetery, in the newer section.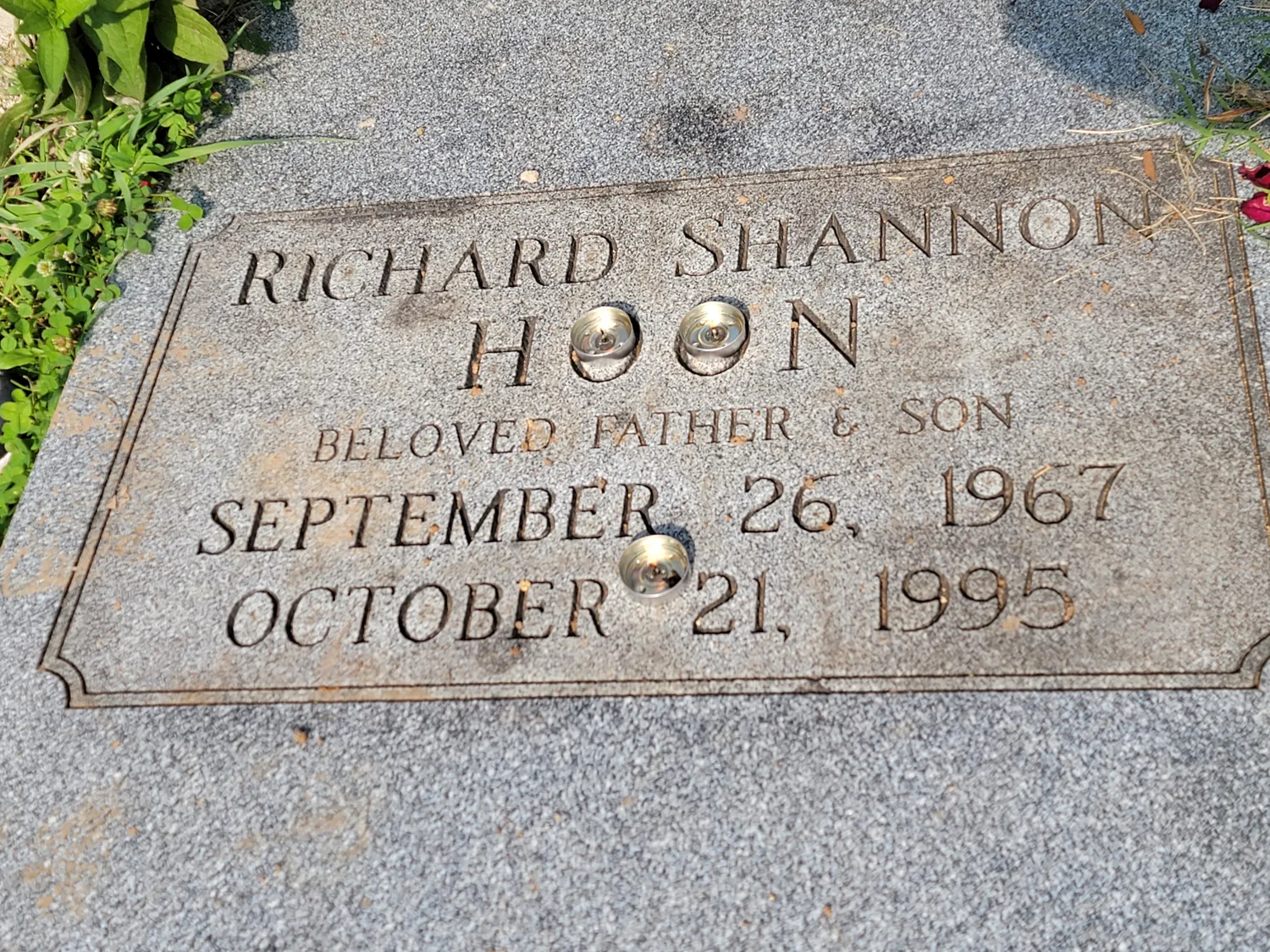 Shannon Hoon lived nearby the GNR boys so it makes sense that they collaborated on songs such as "The Garden" and "Don't Cry".
Hoon went on to become a rock legend in his own right, fronting the band Blind Melon who gained international recognition with the hit "No Rain".
Although that was the most popular song on the radio, fans would attest to the fact that there is so much more to this band than just the bee girl. Below you will find lyrics from Mouthful of Cavities by Blind Melon.
"Oh, please give me a little more
And I'll push away those baby blues
Cause one of these days, this will die
So will me and so will you."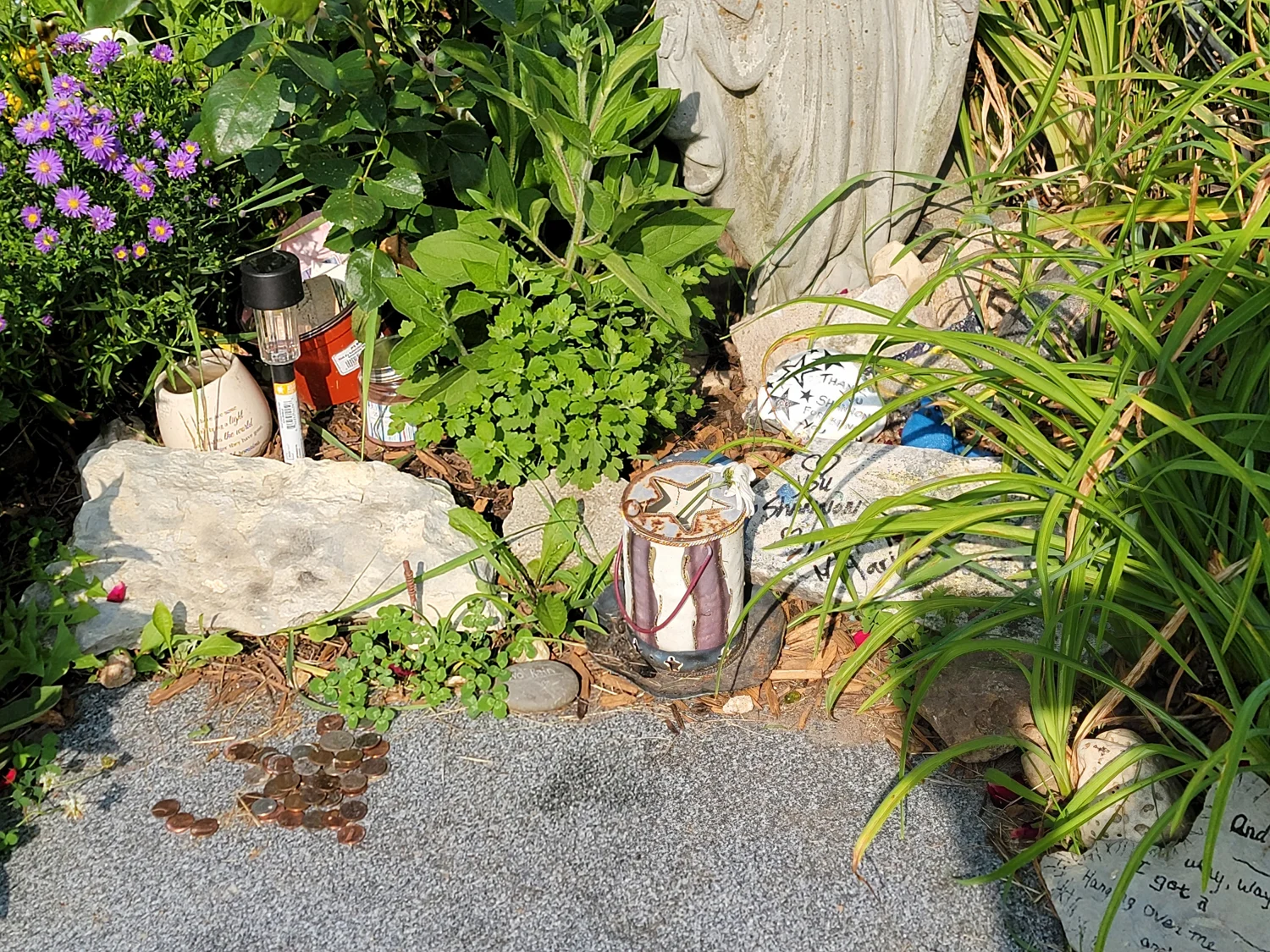 Many fans still visit his gravesite and leave trinkets behind. There you can find items with song lyrics etched in, coins, and candles, as well as fresh flowers.
It's obvious that this rock legend is still celebrated and greatly missed by all of his fans.
The Music Shoppe
If you are in the market for an instrument or just want to browse a store that Axl Rose was said to frequent, The Music Shoppe is worth checking out.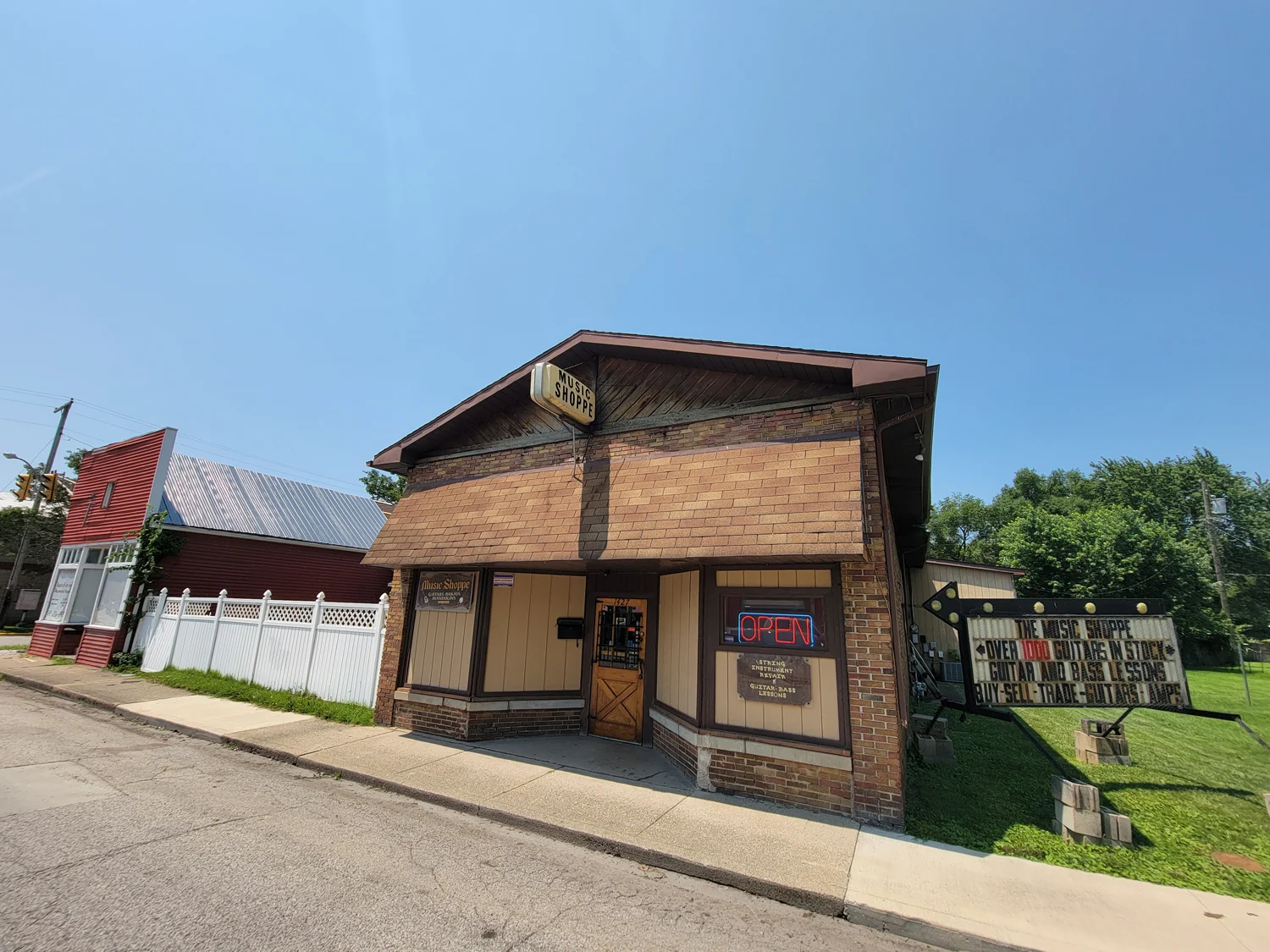 Located at 1427 S 25th St, Terre Haute, Indiana this is a must-see destination for any rock fan. From collectibles and rock artifacts to a large assortment of instruments, this place has it all!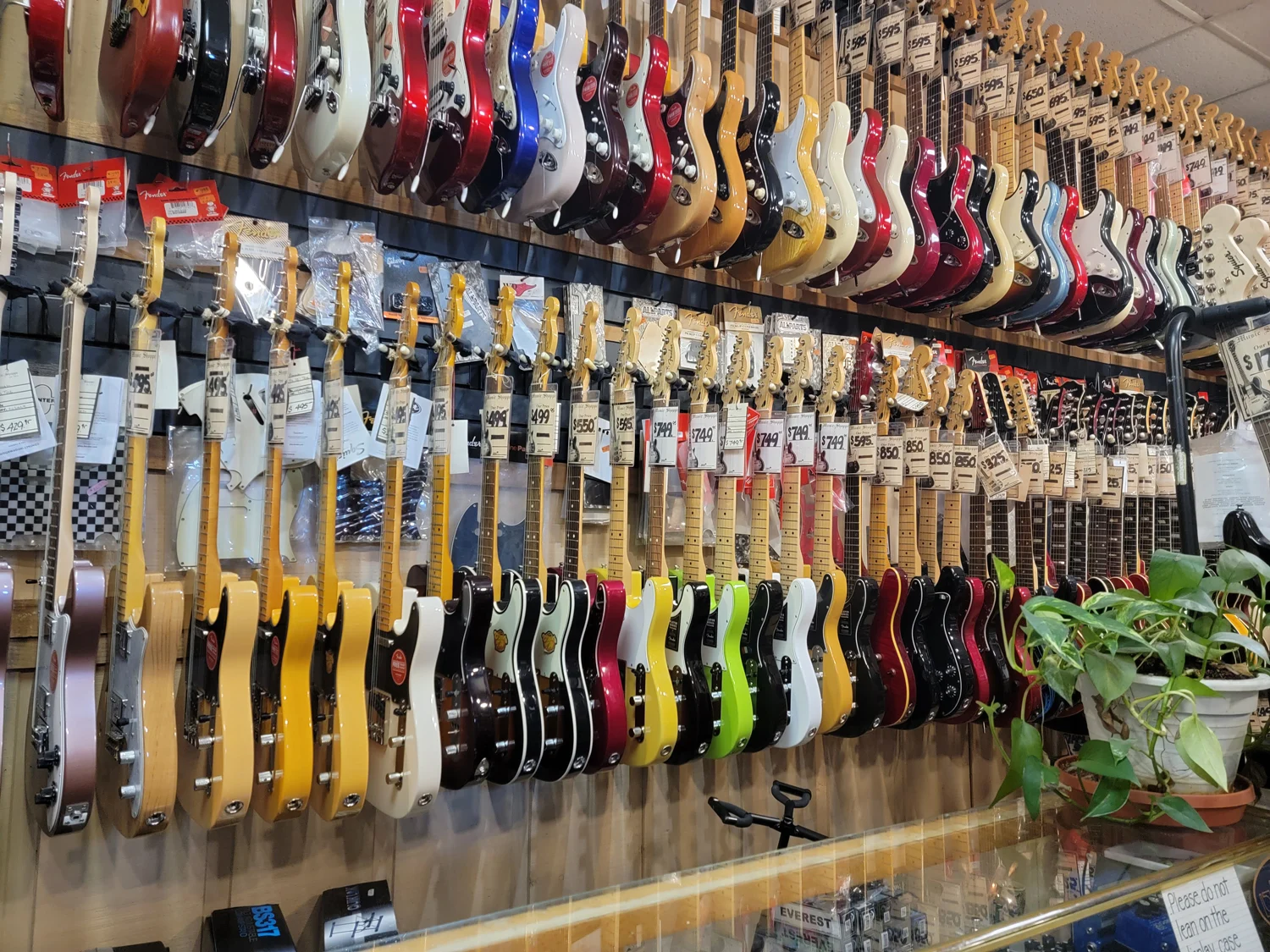 Pick out the guitar of your dreams and play a few riffs while taking in the surroundings at this historic music shop that refers to Axl as Bill whenever he stops in.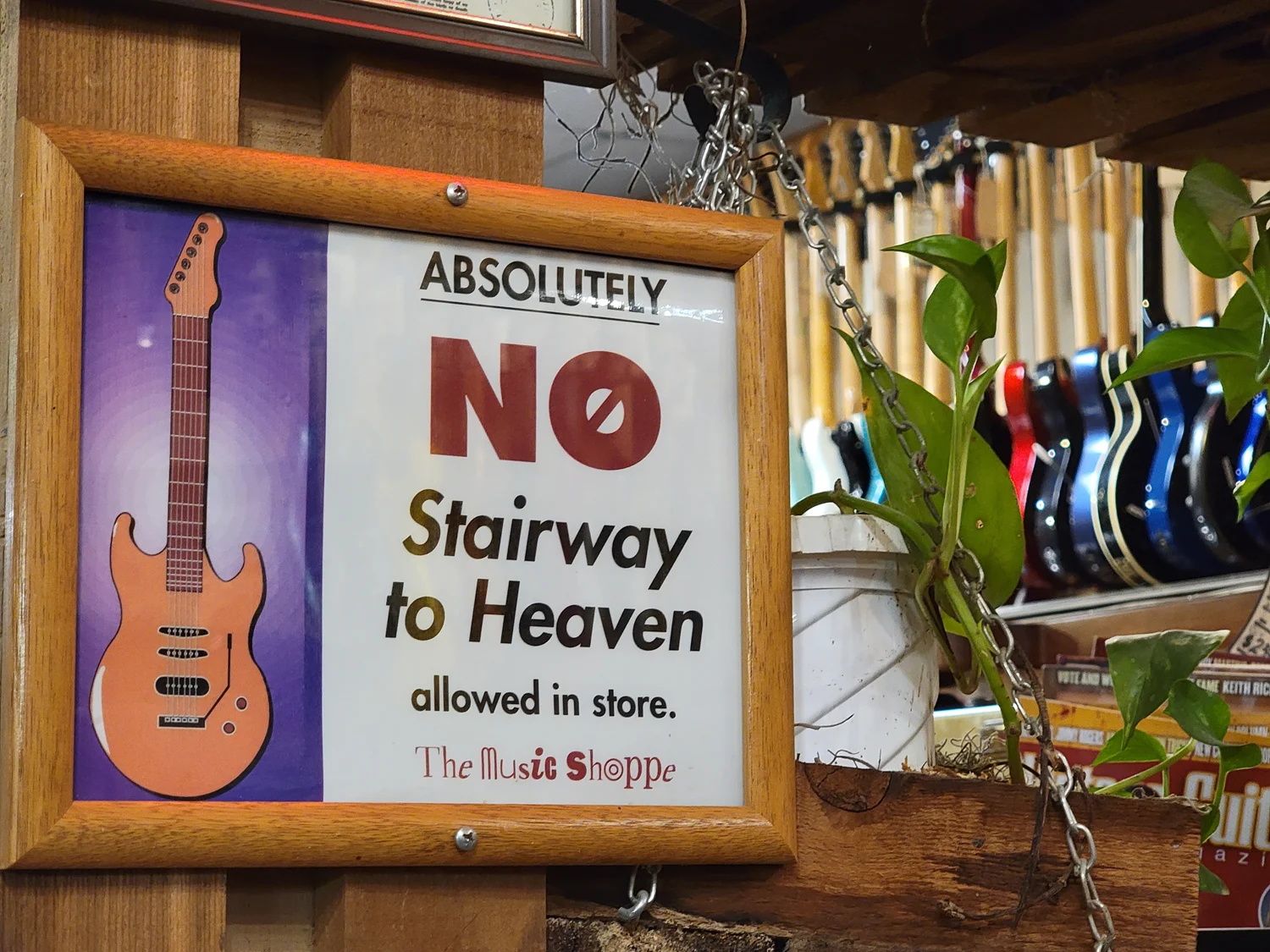 Just be sure to avoid playing Stairway to Heaven, unless you are really good at it. I asked about the sign and although some take it as a joke, the staff says that they are serious.
Apparently, there is nothing worse than hearing one of the greatest songs of all time being butchered by an amateur.
I hope you enjoyed learning about all of these Musical Destinations in Indiana That All Rock Fans Should Visit. Be sure to check back soon for the next part of this Rock N' Roll Road Trip Series.
Sign up for the free newsletter or follow along on social media so that you never miss a post.
Have you ever visited any of these iconic locations? Did I miss any? Which was your favorite?
Tell me all about it in the comments below!
Looking for more Travel Ideas? Check Out My Favorites:
Sleep With the Cows at the New Day Dairy Guest Barn
Mark Twain Attractions in Hannibal Missouri
Exploring the Cana Island Lighthouse in Door County, Wisconsin