My family took a road trip from central Iowa to southern Missouri to see what the Branson, Missouri area had to offer. On the way back home, we decided to explore Hannibal, Missouri. It wasn't very far out of the way and since we don't find ourselves in the area very often, it made sense to check out the area.
Whenever I plan family travel, I always make sure to look up fun things on our route as well as attractions and historical places nearby. Just in case time allows us to take in a few more sights. When planning our trip to Missouri, we had to stop in the town of Hannibal and see what the area had to offer.
If you have not heard of Hannibal, Missouri let me tell you why it is a must-visit destination when traveling through the area. This river town is better known as the setting of both Tom Sawyer and Huckleberry Finn.
Visiting the area allows you to take a glimpse into the world of Mark Twain and bring his legendary stories to life.
Things to do in Hannibal
If you are a fan of Mark Twain and enjoy learning about literary history, Hannibal is the town for you. The best part about spending time Hannibal is that you can see so many historical locations in a short amount of time. You can spend as little as a day in this river town and pack a lot of fun into a small amount of time, no need for an entire weekend.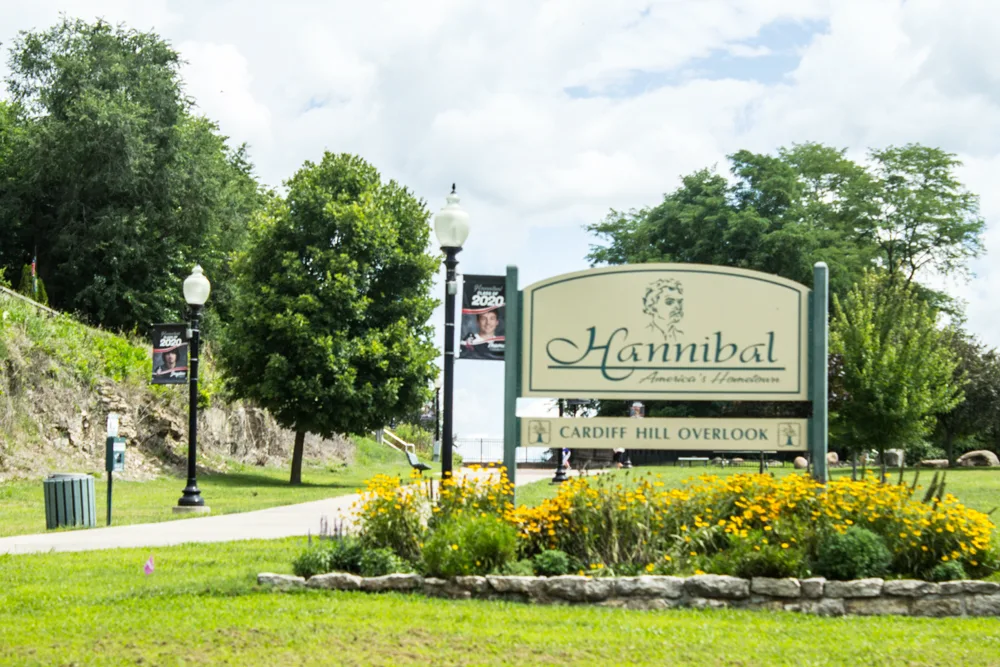 Mark Twain Boyhood Home & Museum
A visit to the Mark Twain Boyhood Home & Museum will offer lots of interactive exhibits that the whole family can enjoy. This museum offers up-close views of personal artifacts that once belonged to Hannibal's most famous resident, Mark Twain.
While visiting the properties, you will get to see where Sam Clemens grew up and get a real feel for what inspired the stories that were written under the pen name, Mark Twain.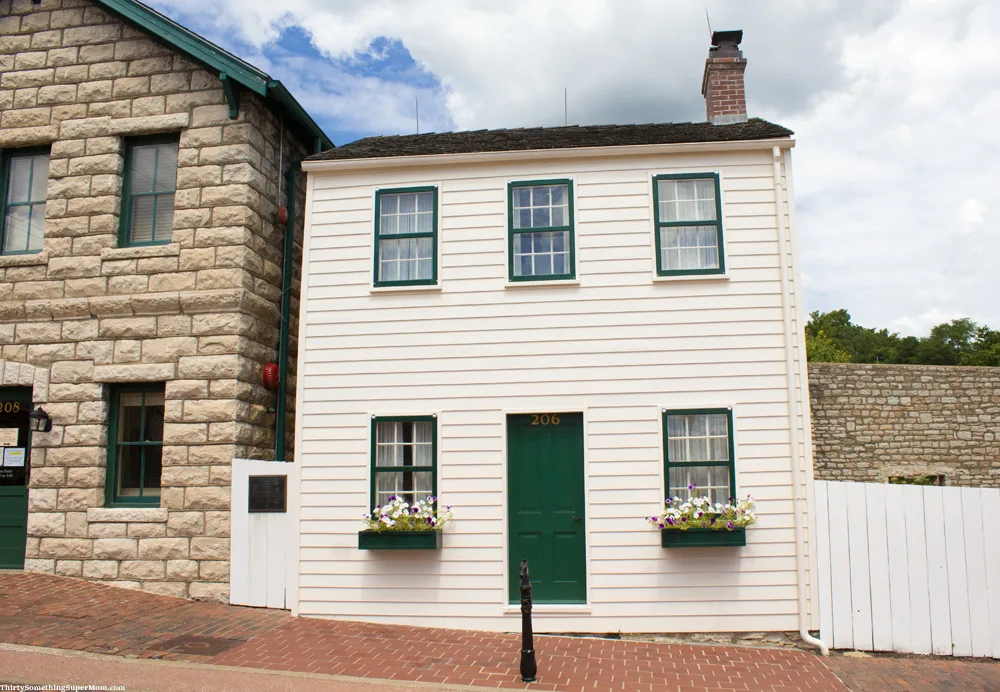 Tom Sawyer's Fence
One of the most exciting locations and quite possibly the most famous in Hannibal is Tom Sawyers fence. Most of us are familiar with the story of how Tom was tasked with painting the fence and was able to con his friends into doing the chore for him, happily.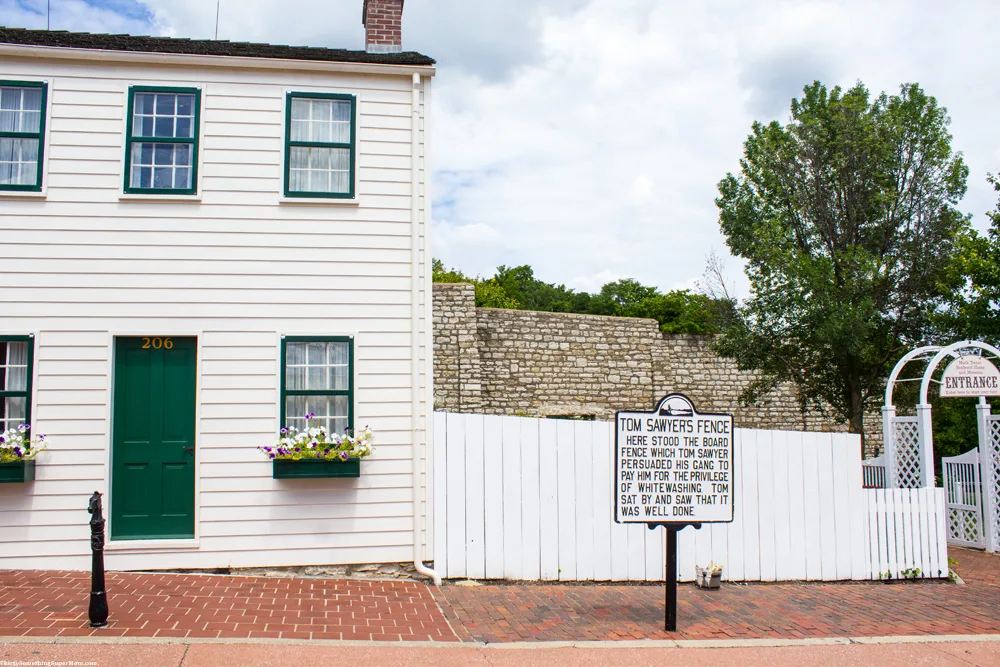 When visiting this location, you can put yourself in the scene by picking up the paint bucket and brush for a picture or just to recreate a famous moment from the classic story.
Becky Thatcher's Home
This home belonged to Laura Hawkins, the character better known as Becky Thatcher. This museum contains quite a bit of history and artifacts that are worth taking a look at.
Each exhibit is more interesting than the next and you will even find first editions of some of Mark Twain's famous books inside.
Mark Twain Cave Tour
Kids seem to love this attraction, but can you blame them? Who doesn't enjoy touring a cave? Although this isn't just any cave, this cave inspired many of the stories in Twain's beloved books and is a National Landmark.
Inside you will get to experience the history that this cave holds with over 200 passageways. One of the highlights of your visit will be seeing a couple of interesting signatures on the cave walls from Sam Clemens and Jesse James.
Molly Brown Birthplace
Visit the restored birthplace of the Unsinkable Molly Brown while traveling through Hannibal. Inside you will find photos and displays dedicated to one of the most famous passengers of the Titanic.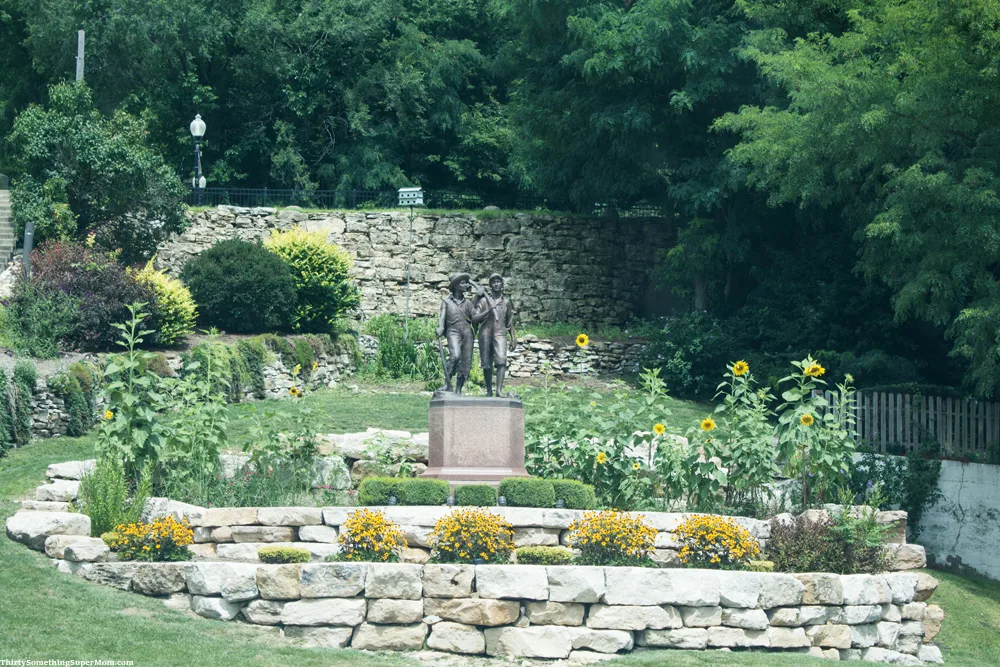 Tom Sawyer & Huck Finn Statue
Visit the statue of your favorite characters while visiting Hannibal. On the north end of town you can see a barefoot statue of Tom Sawyer, and Huck Finn, surrounded by beautiful flowers and lots of nature.
Huckleberry Finn House
Visit the home where the real Huck Finn grew up! Although his real name is Tom Blankenship, he will always be known as Huck Finn to us. Although the character in Tom Sawyer was worse off than the actual man he was based on, this humble home paints a picture of what it looked like to live in poverty in those days.
The actual home was demolished many years ago and the house that is standing was built based on photographs of the original.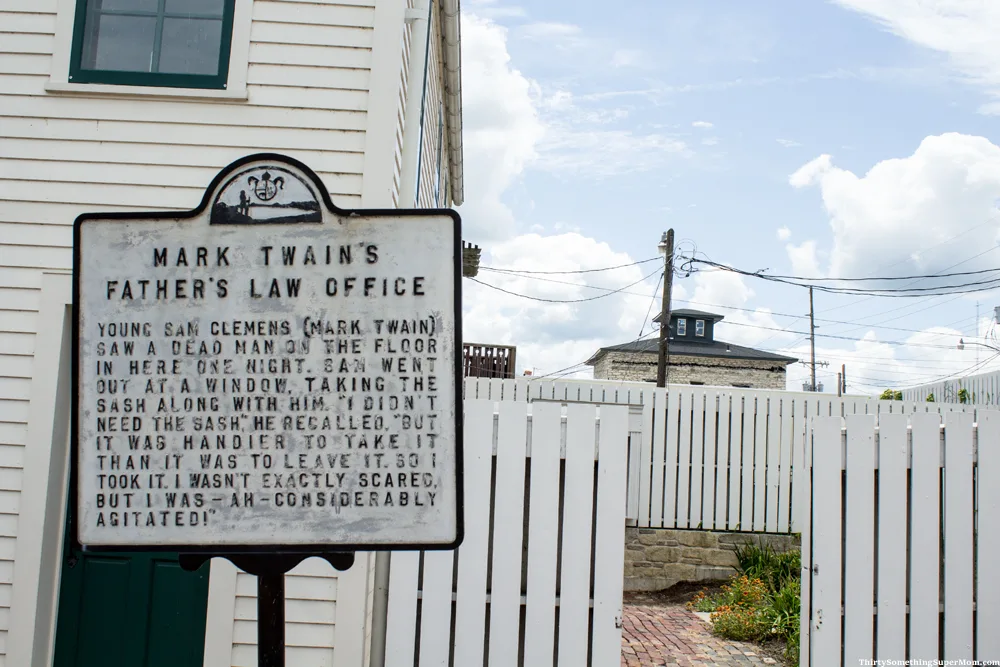 Mark Twain's Father's Law Office
Another location that is within walking distance from the rest is Mark Twain's Father's Law Office.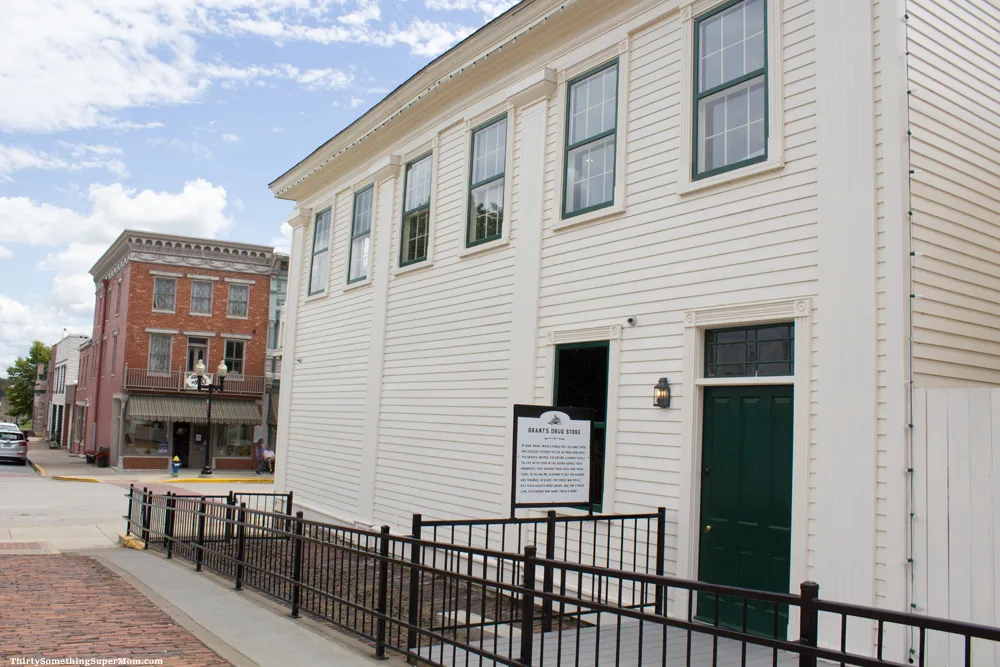 Grant's Drug Store
As you could guess, this drug store is where the townspeople went for medicines. That was enough for me to take a peek inside but then I learned an interesting fact while visiting. While down on their luck the Clemen's family moved in with the Grant family above the drug store. That means this trip offers not one but two childhood homes of the legendary writer, Mark Twain.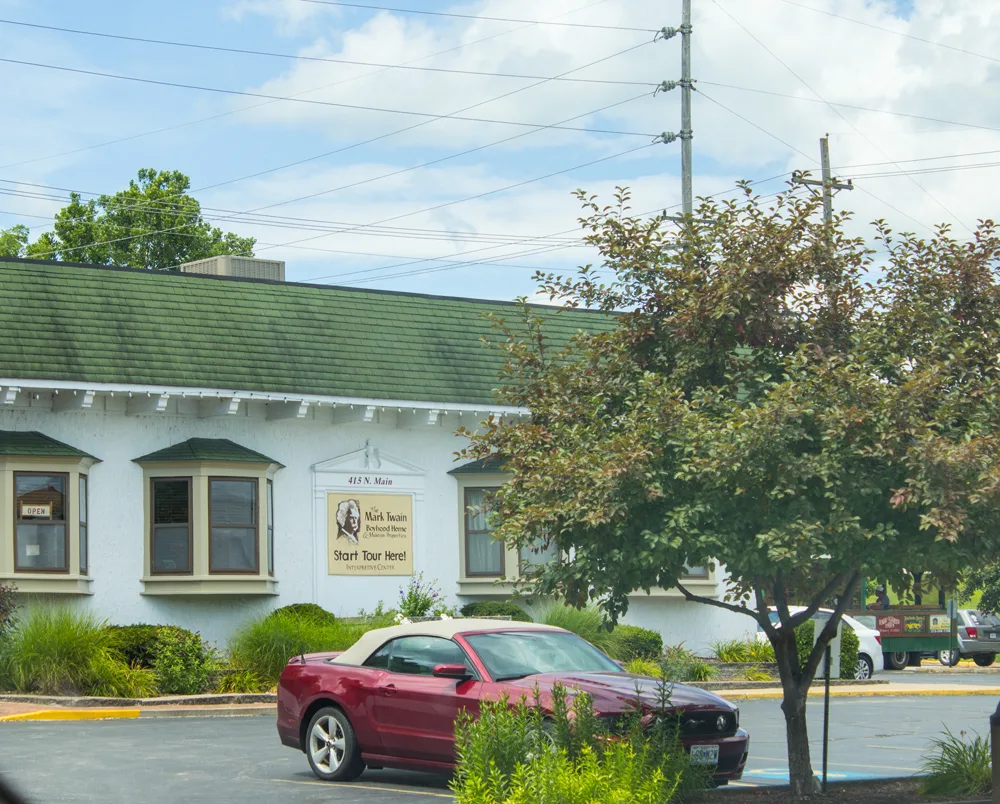 I hope you enjoyed seeing what Hannibal Missouri has to offer. Have you ever visited the area? I enjoyed learning about the history in this area and would love to hear about your trip to this interesting town. Leave me a comment letting me know about your visit to the Mark Twain attractions in Hannibal, Missouri.