Traveling through Mansfield, Ohio to see The Shawshank Redemption filming locations is a must for all movie fans. Take a self-guided tour through the area where your favorite actors made this iconic film.
Find out what to expect when visiting the filming locations from the movie The Shawshank Redemption in Mansfield, Ohio.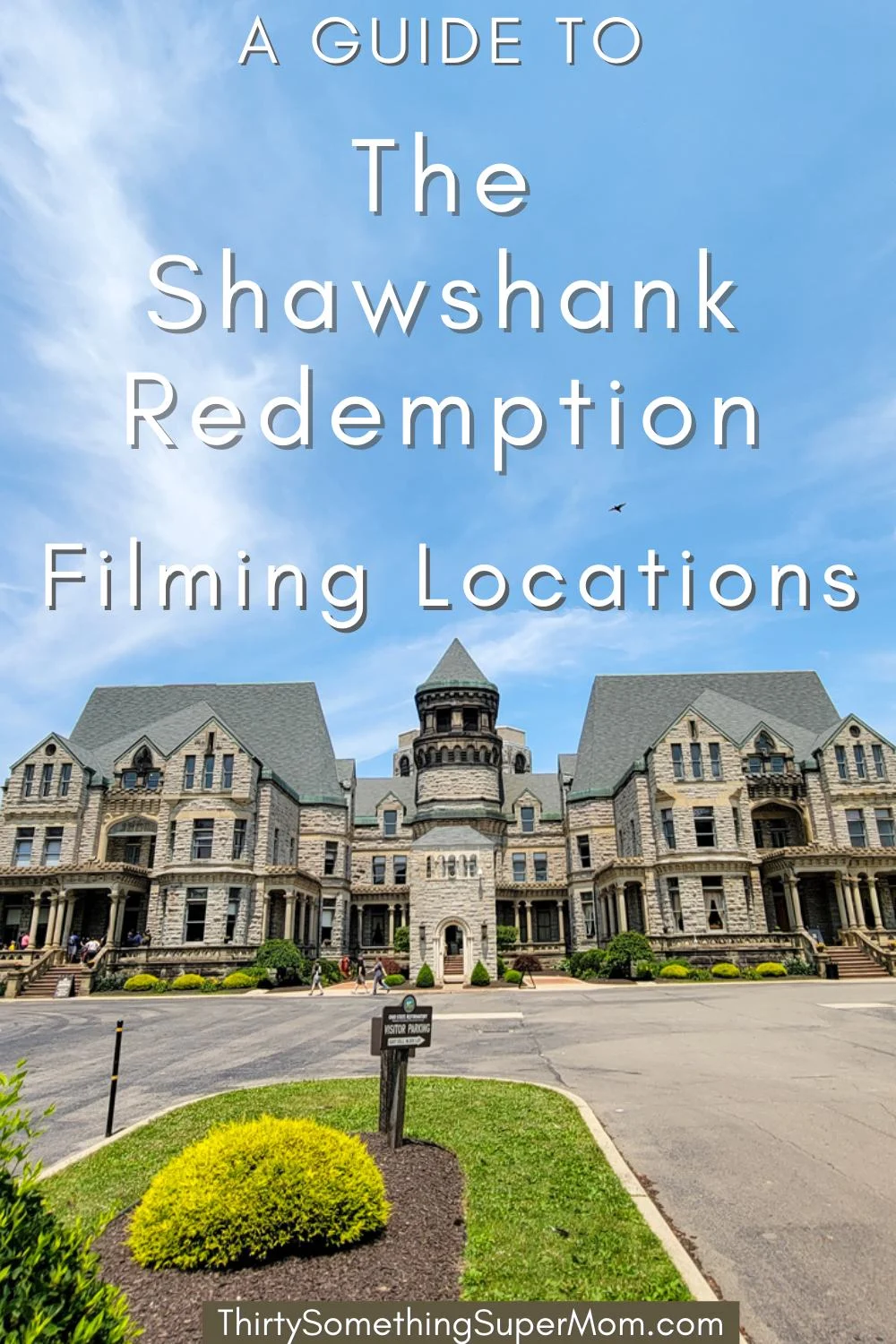 Know Before You Visit: The Shawshank Redemption Filming Locations
While there are 15 filming locations listed for the movie The Shawshank Redemption in a local Mansfield brochure, not all of these locations are actually in the town of Mansfield, Ohio.
There is plenty to see here but a few of the attractions listed are actually located in different towns and one of the points of interest is located in the U.S. Virgin Islands. This is where the ending of the film was shot.
This is also the location where many of us like to imagine Andy and Red spending their golden years.
Unfortunately, I have yet to see this filming location in person but I did spend some time in Mansfield, Ohio seeing the locations from my favorite parts of the movie.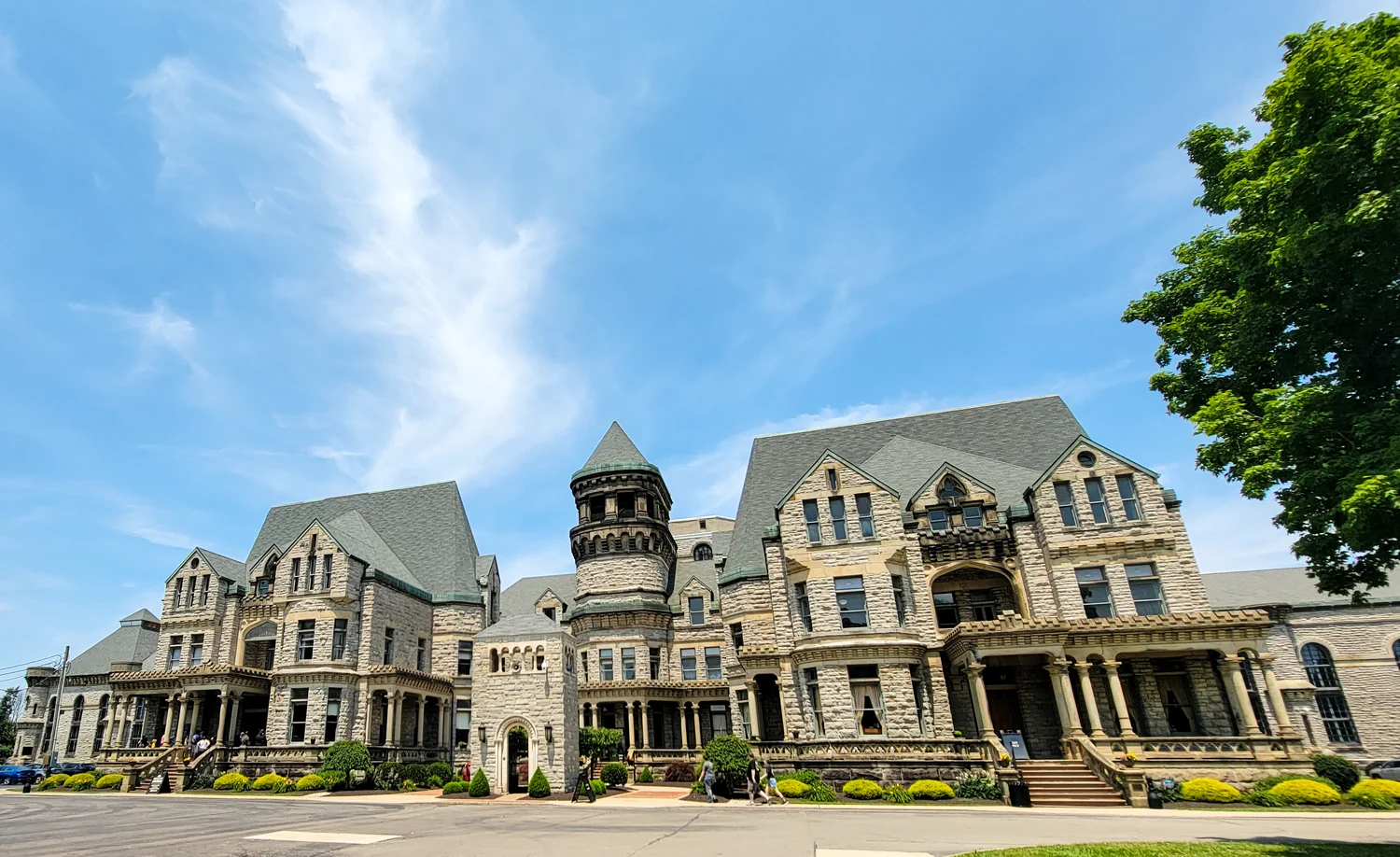 Shawshank Prison/ Historic Ohio State Reformatory
The most famous filming location from the movie is without a doubt the prison. This was my favorite location to visit and I was happy to find out that The Ohio State Reformatory offered tours to the public.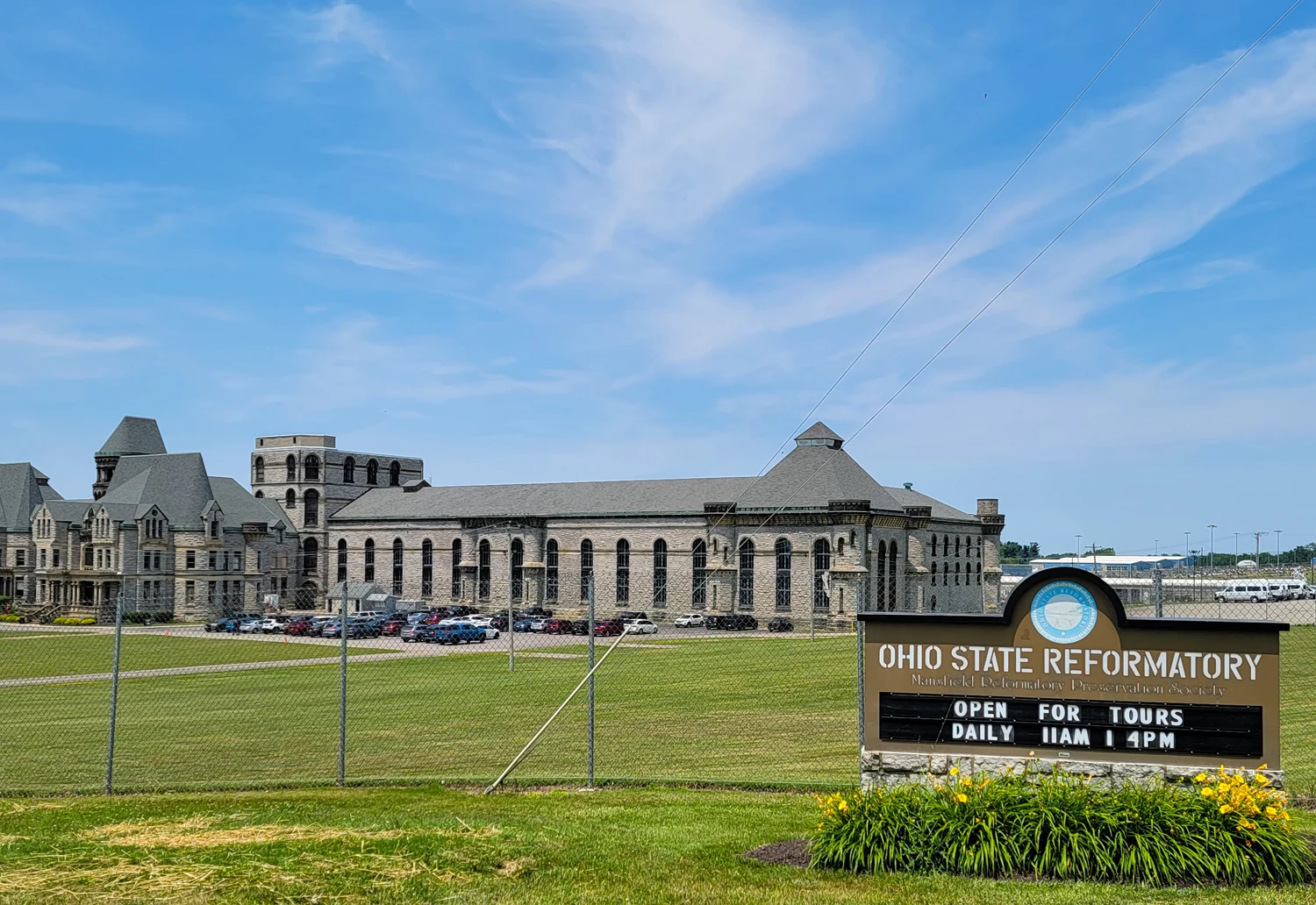 Be sure to plan extra time for this tour, there is a lot to see inside.
Get up close with an intact movie set and explore the world's tallest freestanding steel cell block.
Inside you will find Warden Norton's office and the parole board room that repeatedly denied Red's release.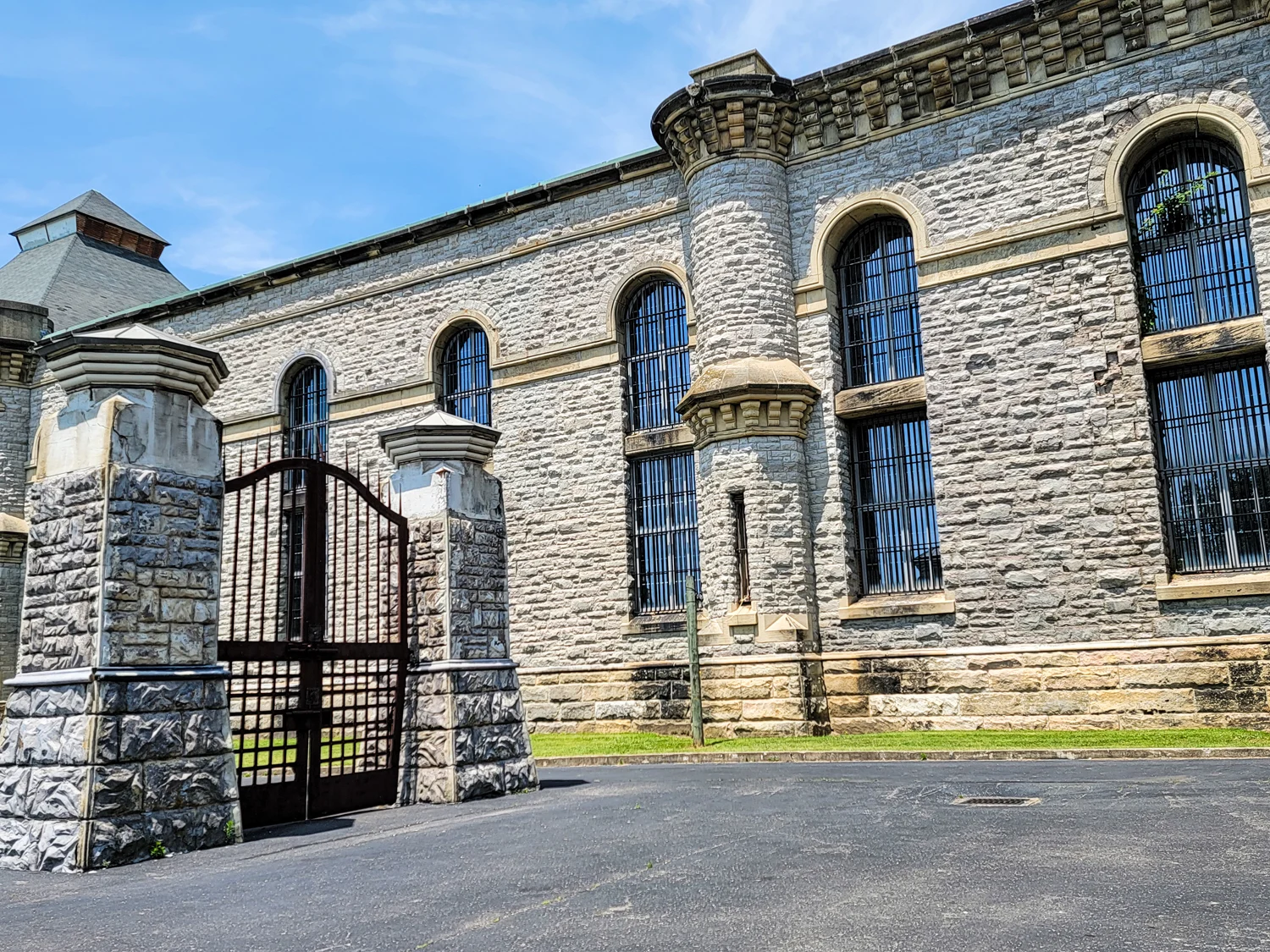 In 1995, the prison was purchased by the Mansfield Reformatory Preservation Society and turned into a museum.
This space offers much more than just the filming location to one of the greatest movies of all time, it also serves as a reminder of what real prison life was like in the Buckeye State.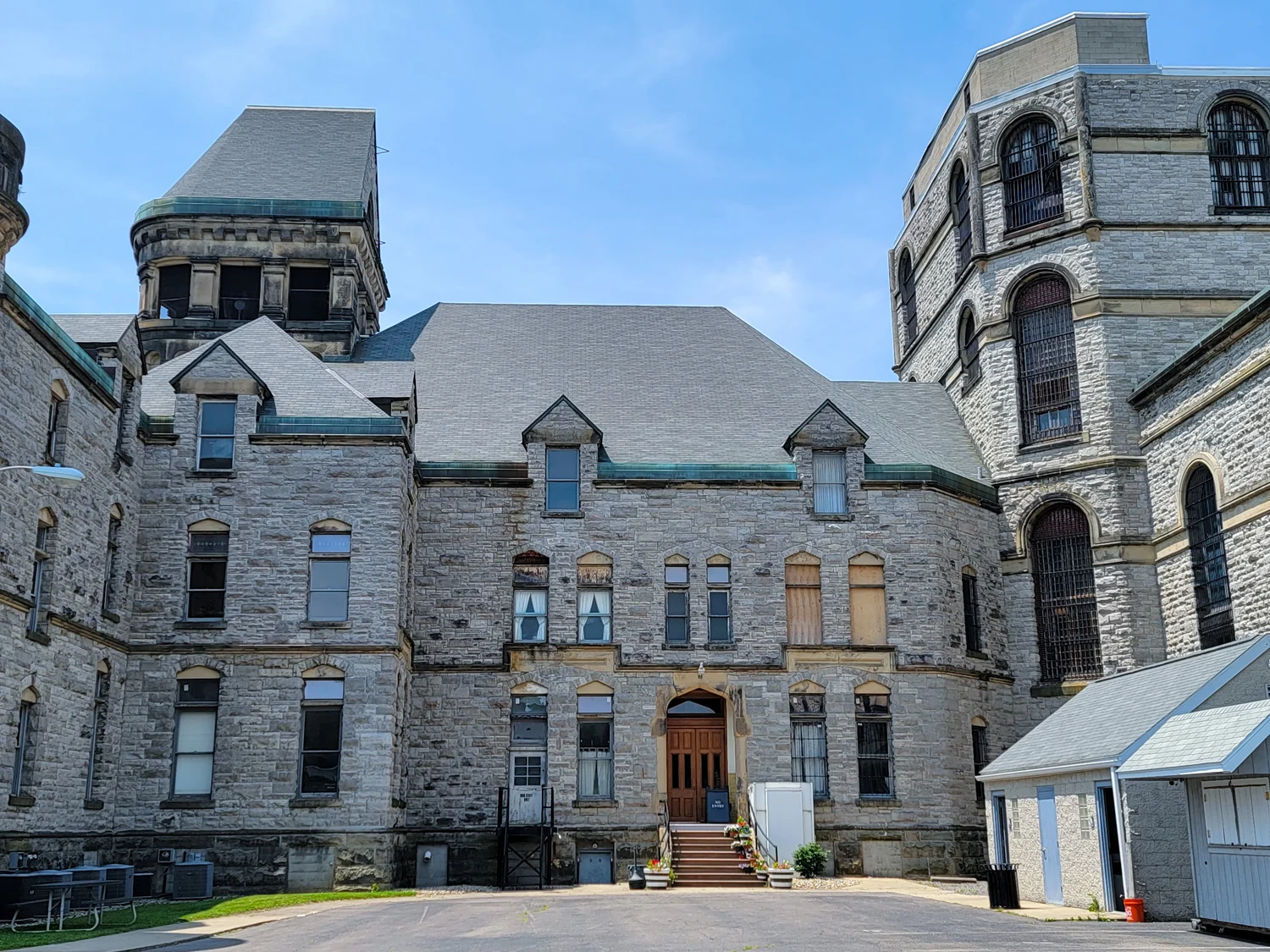 Visitors to this museum can explore rare artifacts, weapons, uniforms, and a very famous electric chair.
One of the most interesting artifacts housed in this facility is the famous electric chair, Old Sparky.
The Ohio Penitentiary in Columbus, Ohio used this electric chair more than 300 times.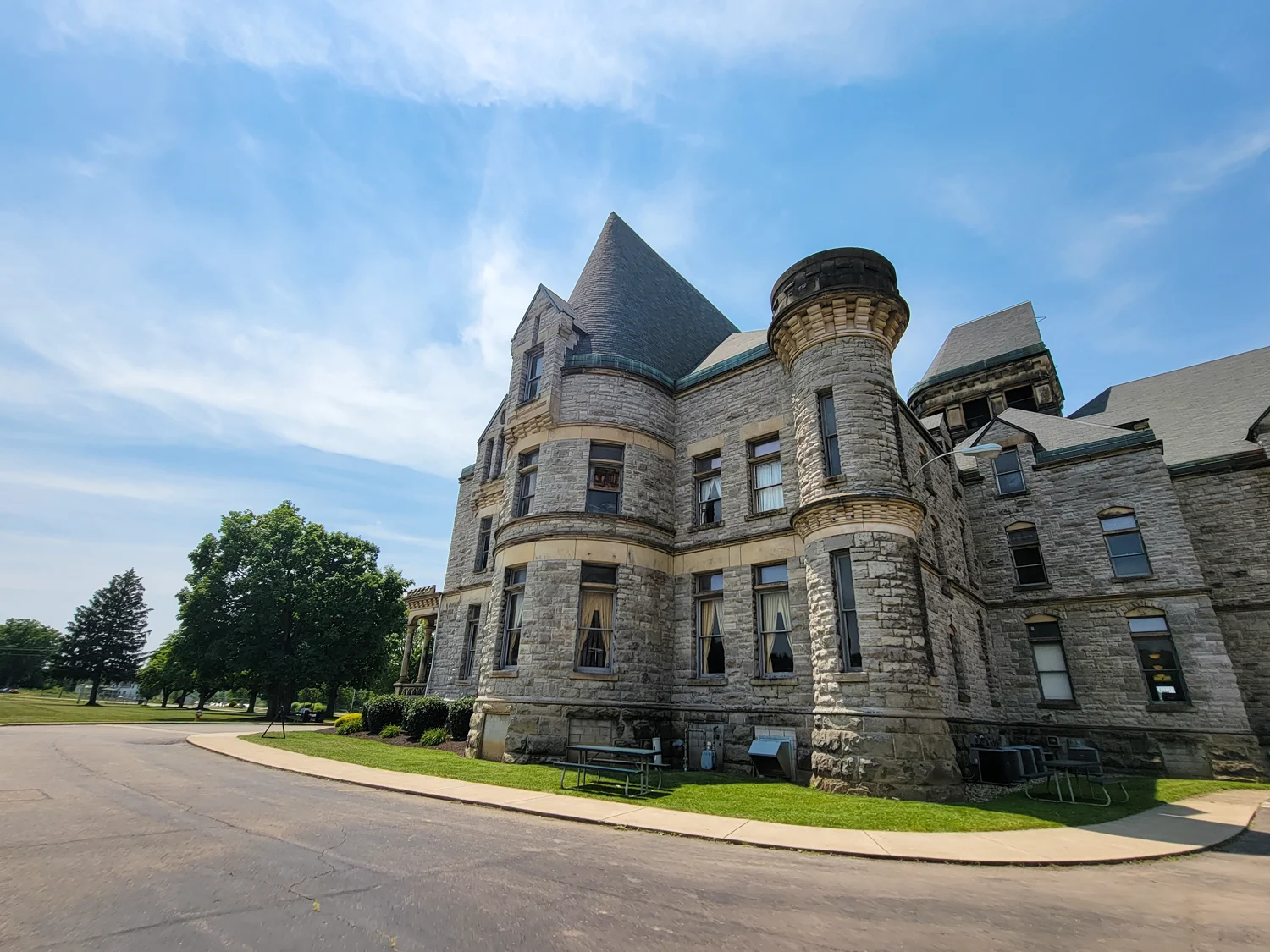 If you are a haunted house enthusiast, you have to visit The Shawshank Prison from late September to early November.
The prison is transformed into a haunted house full of scary characters that will have you running out of this seasonal attraction dubbed Blood Prison.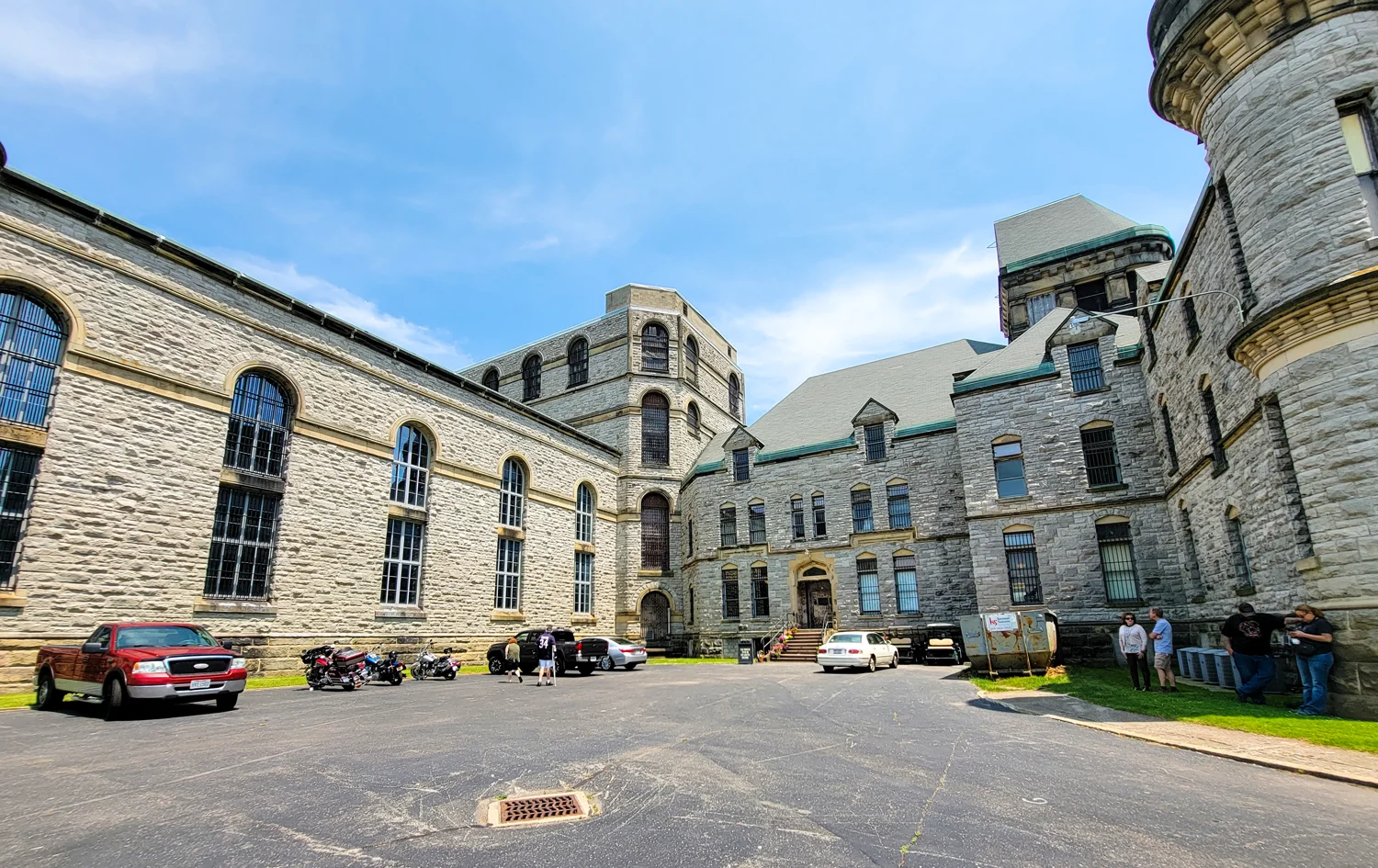 If you are going to be traveling through Mansfield, Ohio but you are unable to take a tour, the outside of this prison is still worth exploring.
The Shawshank Prison is located at 100 Reformatory Rd. in Mansfield, Ohio.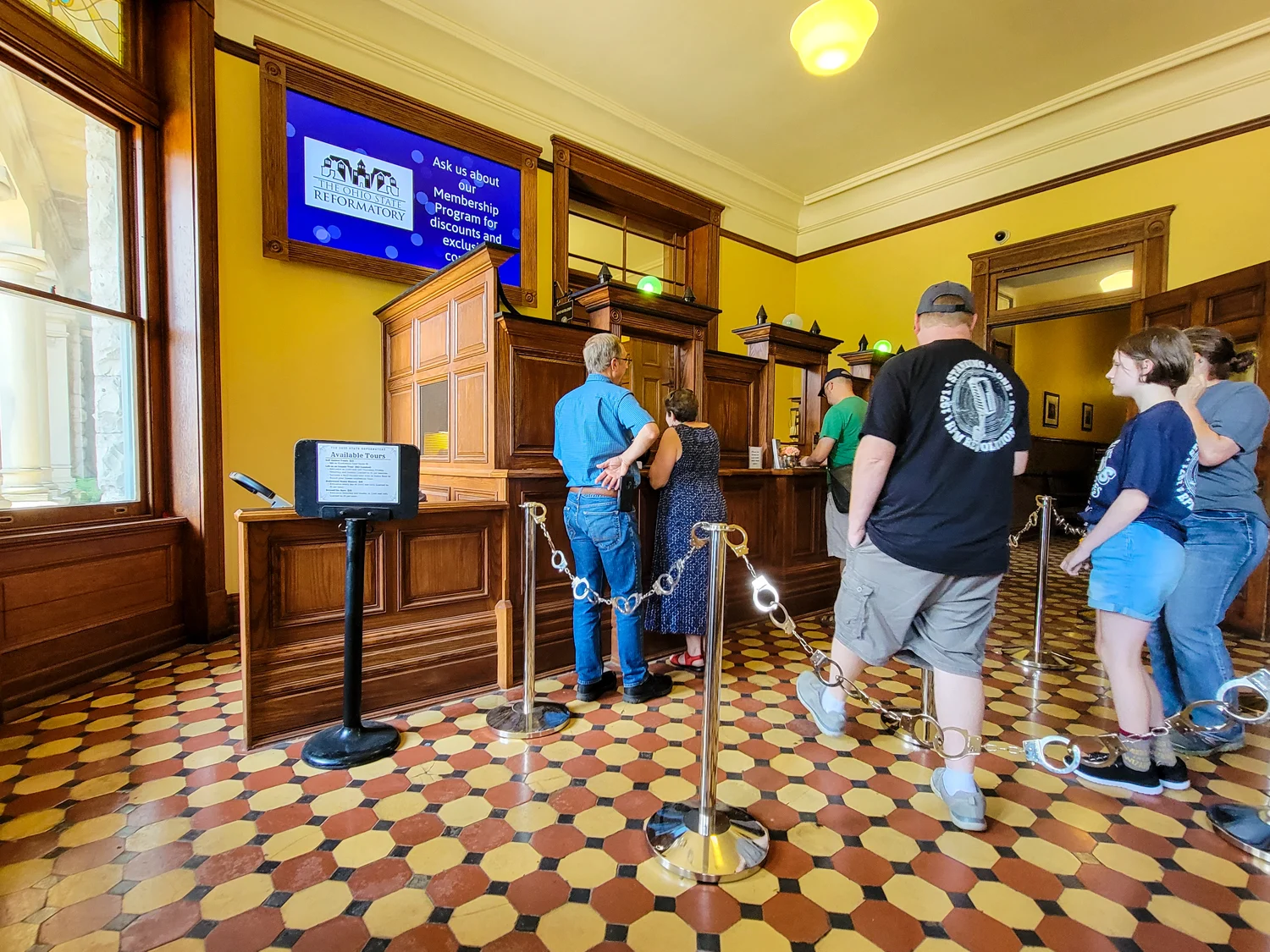 Road to Buxton
Just outside the town of Mansfield is the next must-visit filming location from the movie The Shawshank Redemption.
Visitors can travel the road that Red did when he hitched a ride out to the country in search of what Andy left for him. This filming location is located at the corner of Snyder Rd and Hagerman Rd in Butler.
Food-Way
When Brooks was released from Shawshank, he got a job bagging groceries at the Food-Way market. Later in the film when Red is released, he also gets a job bagging at Food-Way, so this location is bound to seem familiar when you see it in person.
You can visit this location at 359W. Fourth St. Mansfield, Ohio.
Brewer Hotel and Portland Daily Bugle
The Brewer Hotel is another filming location that can be seen in the movie The Shawshank Redemption twice.
This building is located at 193 N. Main St. in Mansfield, Ohio.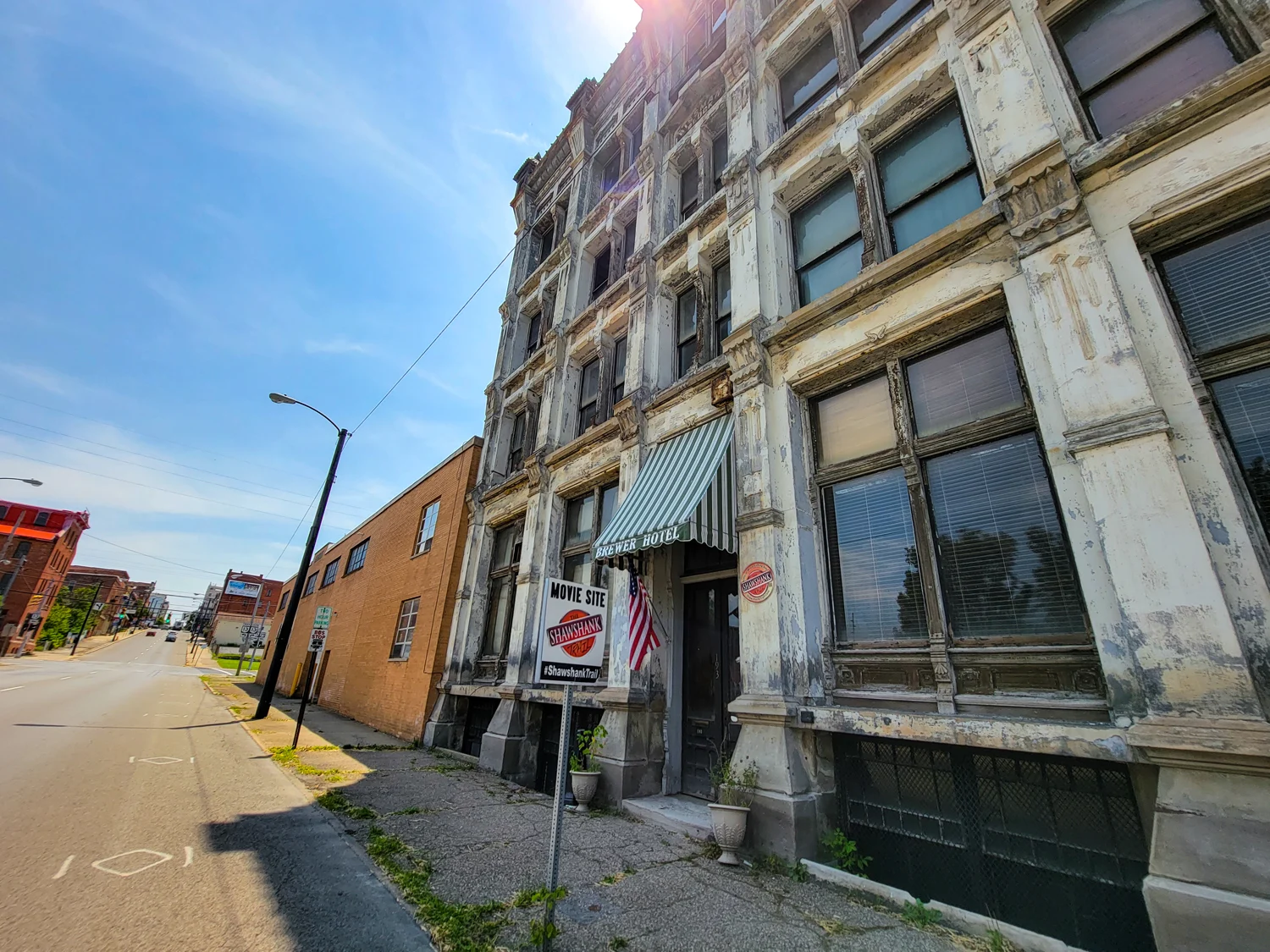 Brooks' Bench
Take a seat and feed the pigeons just like Brooks did in the movie. Enjoy the view of the park while sitting on this famous bench located at the corner of Main Street & Park Ave. W. in Mansfield, Ohio.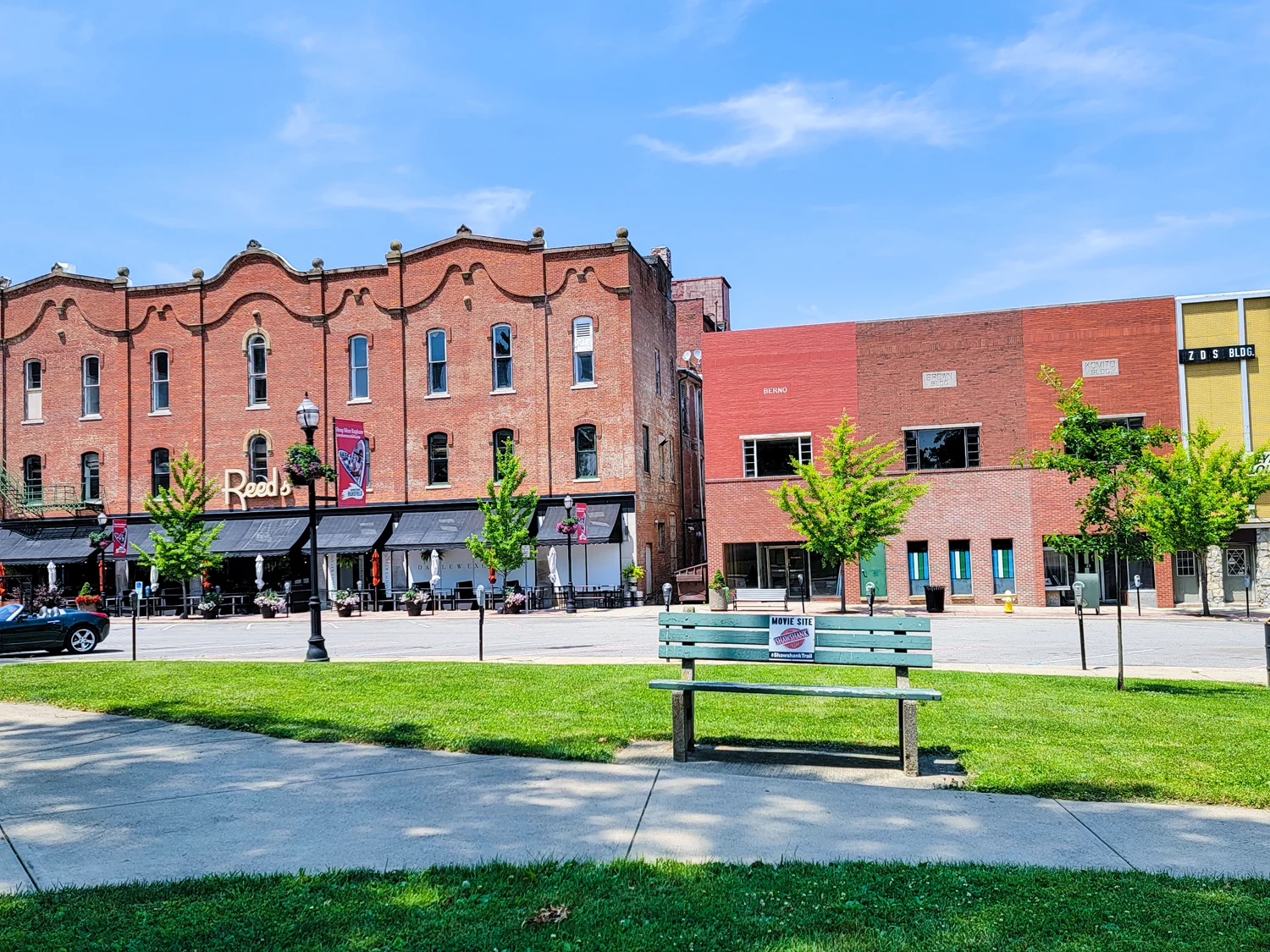 Red's Bus Ride
There are a few points of interest for Shawshank fans located in the nearby town of Butler.
After being released from prison, Red traveled the country roads of Butler by bus. You can see the same sights Red saw out of the window of the Trailways Bus when heading to Hagerman Rd. & State Rte. 95 in Butler, Ohio.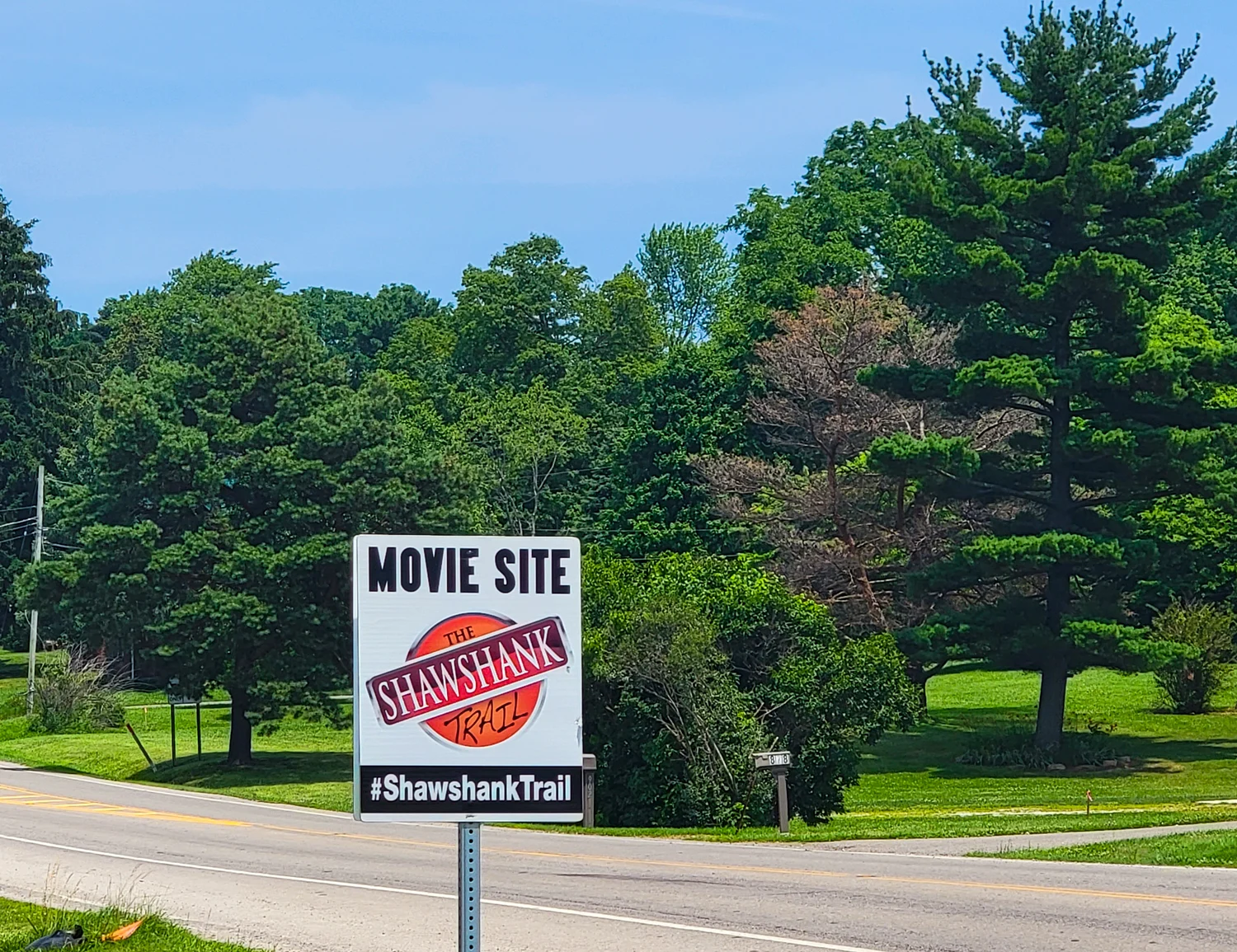 The Shawshank Redemption Filming Locations: Oak Tree
While movie lovers can still visit the location of the oak tree that once housed the gift from Andy. Unfortunately, the actual oak tree from the movie was destroyed in a storm.
If you visit on a Summer day, the beautiful landscape looks just like it did in the movie.
Head towards Malabar Farm on Plesant Valley Rd. to visit this gorgeous location.
Pugh Cabin
This cabin is the location of the opening scene in The Shawshank Redemption. This is where Andy's like life changed forever.
You can visit the location at 4050 Bromfield Rd, Lucas, OH.
Pawnshop Window/ Antique Store
This shop held the compass that Red picked up before heading out to collect what Andy had left behind.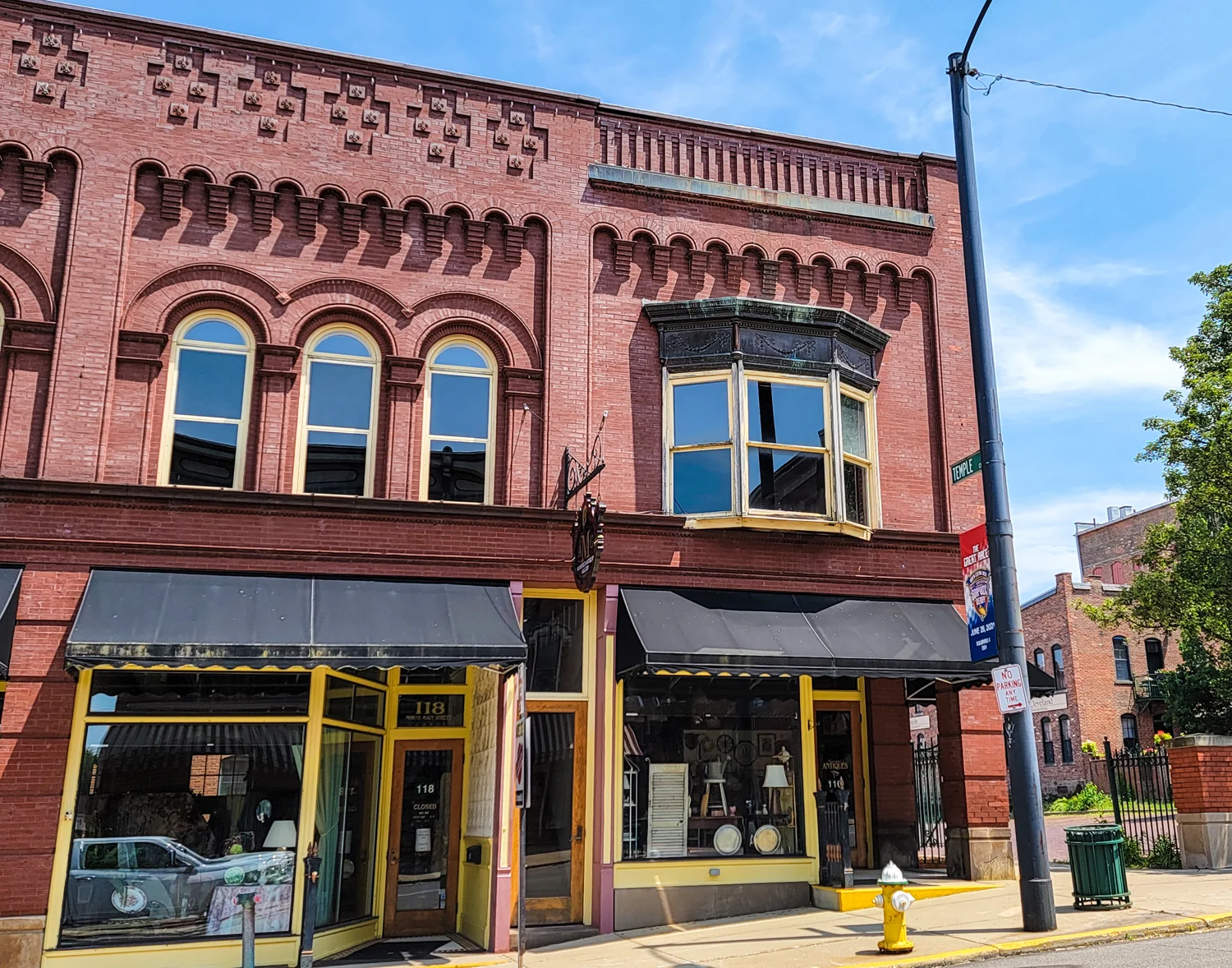 Visit during the store's normal business hours and pick up an antique or home decor item from this memorable shop. This antique store is located at 118 N. Main St. in Mansfield, Ohio.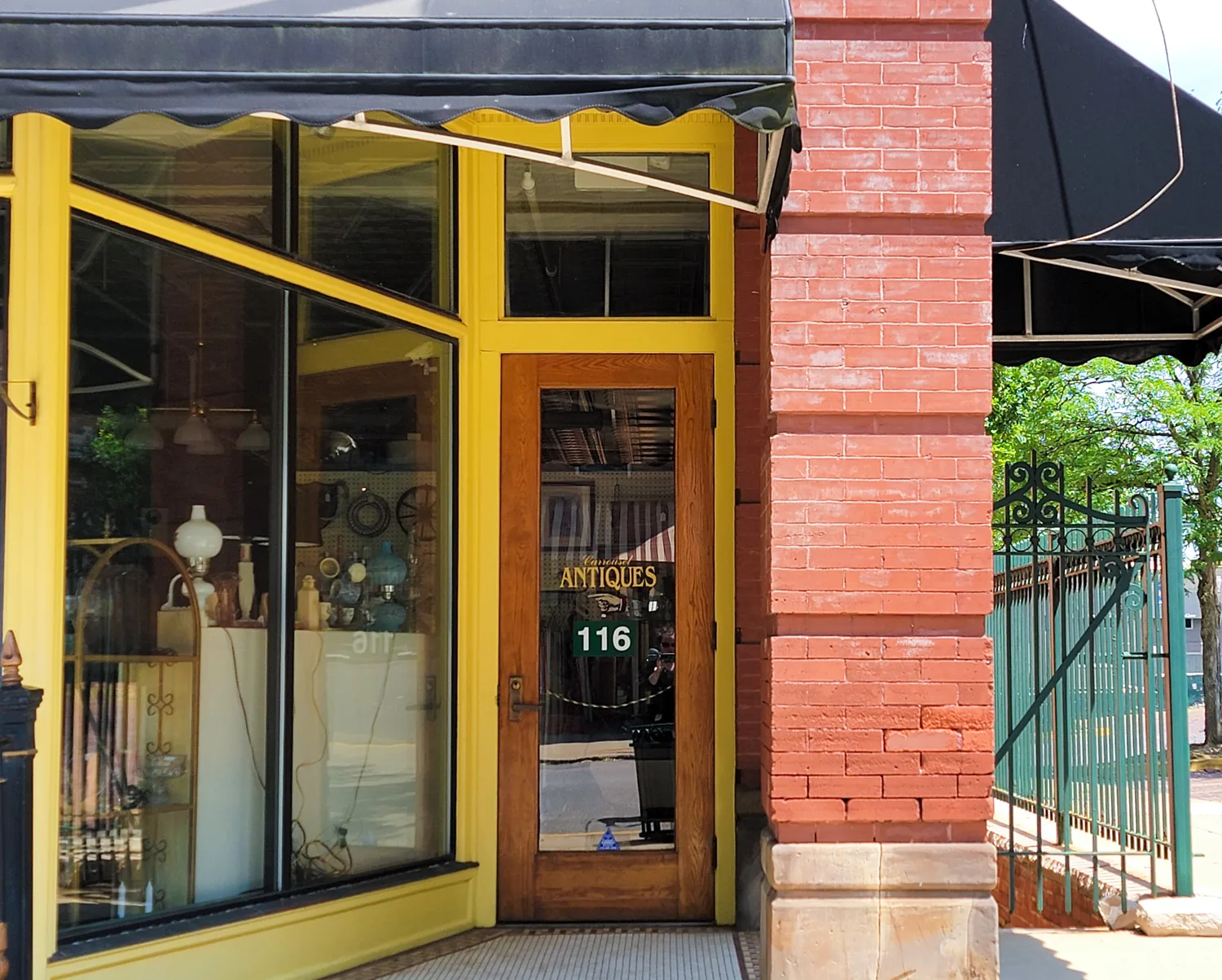 Visit these historic locations before it is too late, many of these attractions are showing their age and I feel lucky to have checked it out while we were on our Midwest Rock N' Roll Road Trip.
If you want to check out other fun things in the area, you may be interested in visiting these locations in Cleveland, Ohio.
Click here to learn more about The Shawshank Trail and start planning your trip! Don't forget to share this post on your favorite social media.
Do you want to hear more fun travel ideas? Follow along on social media and sign up for the free newsletter so that you never miss a post again.
Looking for more Unique Travel Ideas? Check these out!
Sleep With the Cows at the New Day Dairy Guest Barn
Musical Destinations in Indiana That All Rock Fans Should Visit
A Music Lover's Guide to Detroit, Michigan
Hannibal, Missouri Mark Twain Attractions
A Trip to the Oldest on-going Ice Cream/Soda Parlor in the World