This post is sponsored by GoRving.com and includes Las Vegas attractions that I received free entry in exchange for my honest review. All opinions are my own.
When visiting Las Vegas for the first time, it can be overwhelming because there is so much to do and see.
Unfortunately, there just is not enough time in the day to do or see it all.
After a lot of careful research and planning, I have narrowed down all of the best Las Vegas attractions for a mother-daughter Vegas trip.
From the scenic to the exciting, you are sure to find a few unique places on this list to experience while visiting the Las Vegas area.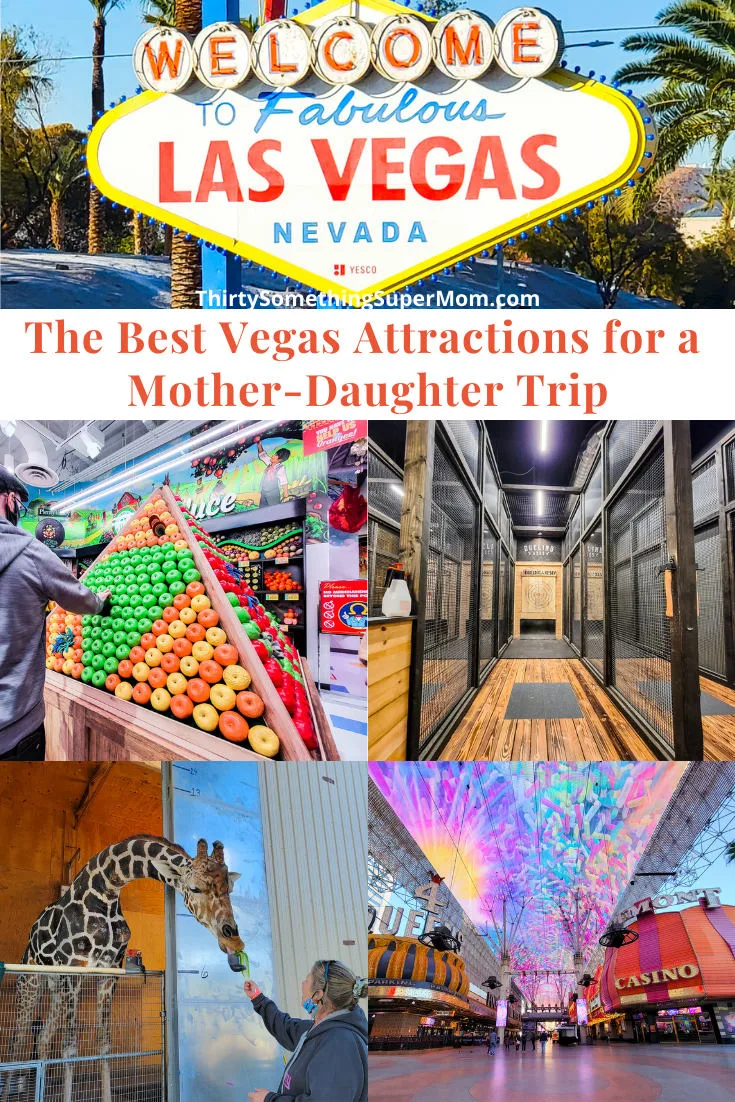 Omega Mart
Located inside of Area 15, Omega Mart offers a unique experience for first-time visitors as well as locals who frequent this attraction.
With so much to see inside this colorful funhouse, you are sure to miss something on your first, second, or 15th time inside.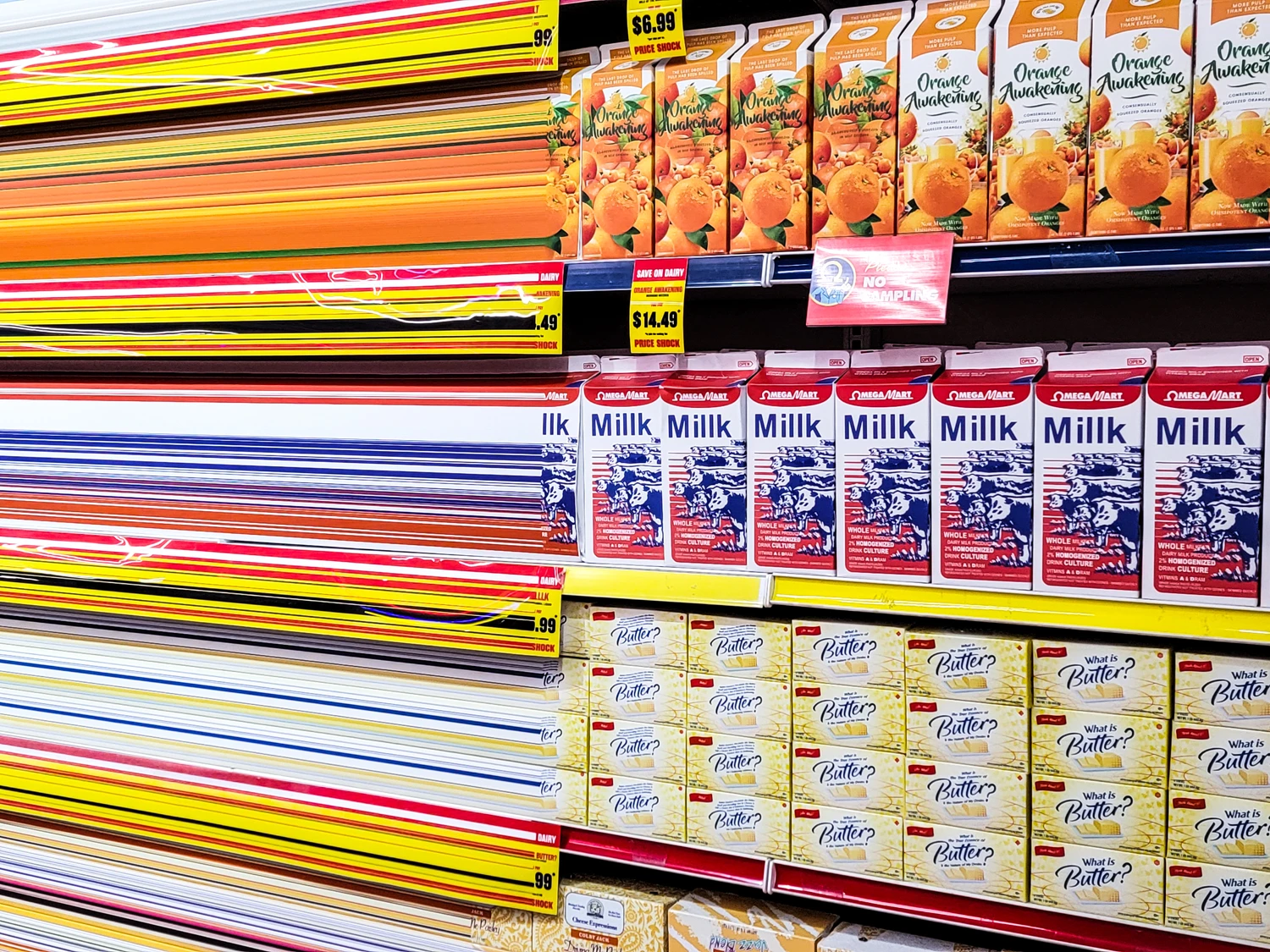 This family-friendly entertainment option boasts a psychedelic grocery store with seemingly endless surprises inside.
What appears to be a grocery store upon closer inspection you will notice that these seemingly generic products are anything but your typical household items.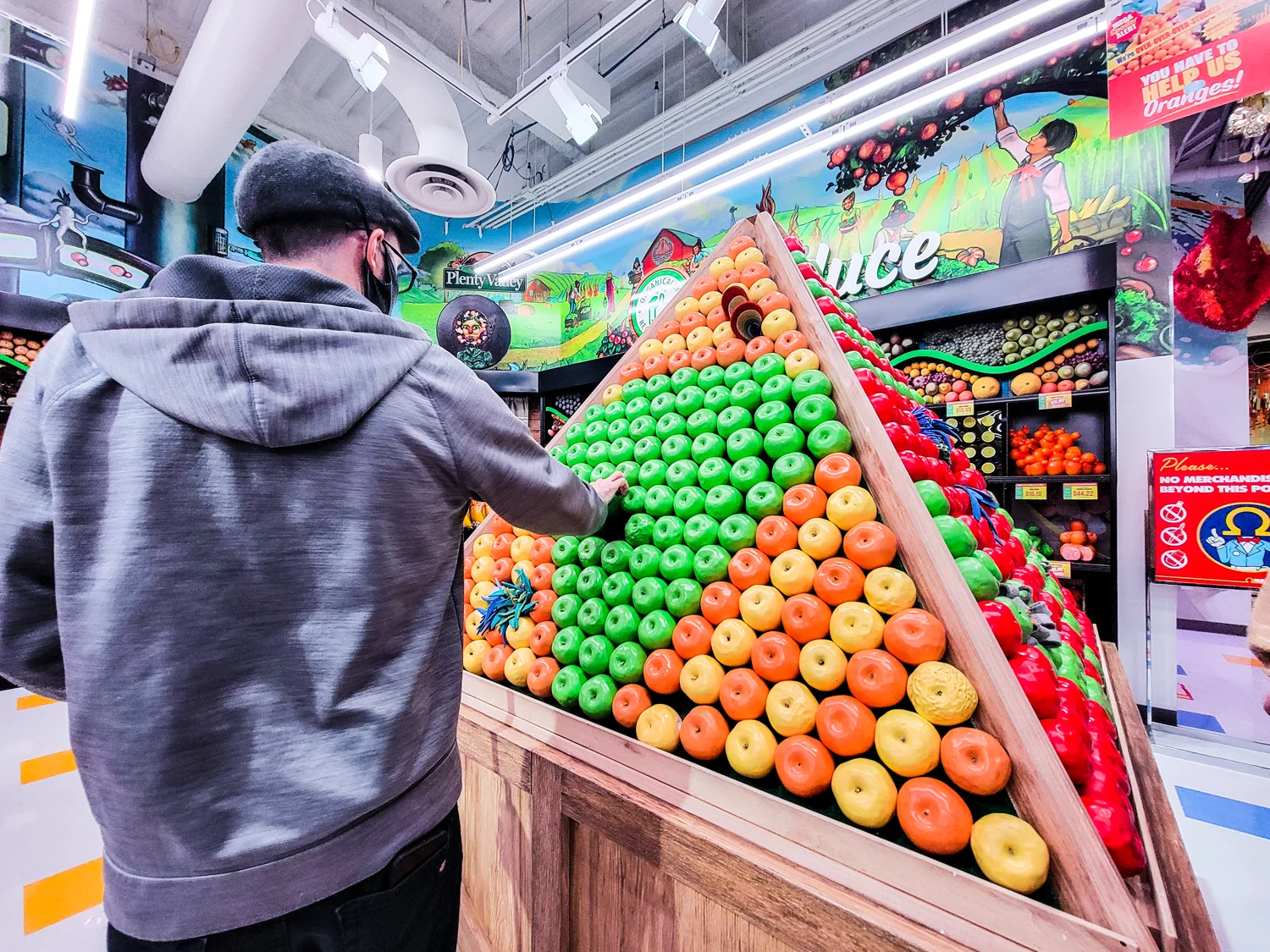 You could spend hours just reading through the products and shopping in this area but there is so much more unexpected fun waiting through several secret doors so it's best to keep exploring.
You never know what kind of fun you will find by climbing or crawling through a tunnel, even the coolers will transport you to a new location where a new adventure awaits.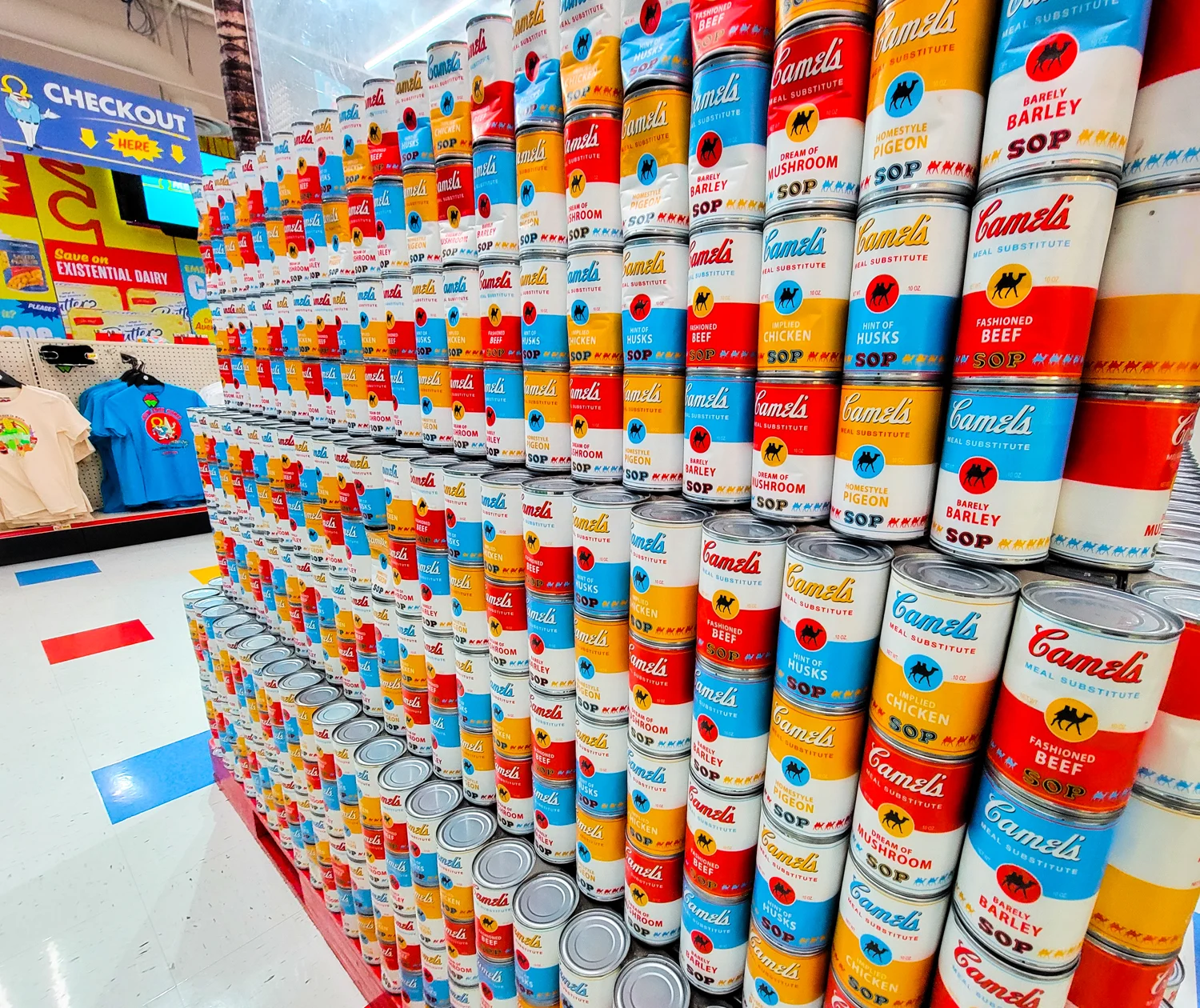 Around every corner and through every door, visitors are transported to new worlds filled with colorful art that is sure to catch your eye.
From beginning to end, Omega Mart offers one unique experience after another and just when you think you have seen it all, you are sure to be surprised by what the next room holds.
Dueling Axes
Located right across from Omega Mart, Dueling Axes offers exciting fun for a whole group with a cozy atmosphere that is sure to make you feel at ease despite the axe hurling that is happening all around you.
Each stall has a table with barstools that allow you to comfortably enjoy the menu items and take a front seat to the action.
The stalls have a cage surrounding them to keep you safe from other groups throwing their axes and your group can keep the score from the table while cheering you on.
The staff was very polite and helpful but sometimes taking direction isn't my strong suit, so I struggled to hit the target and even the wall at first.
Then I looked around and noticed that the other throwers weren't hurling their axes with everything they have in them, they just kind of lobbed them over.
This turned out to be the trick for me, after figuring this out, I started racking up the points.
Everyone in our group enjoyed this activity so much that we discussed the idea of building our own axe throwing cages at home, but I think it would be more fun to visit Dueling Axes again. Head over to www.duelingaxeslasvegas.com for more information.
Big Bus Tours
With several options for pick-up and drop-off locations, Big Bus Tours is the most convenient way to see everything that Vegas and the surrounding area have to offer.
The buses pick up every 40-45 minutes at many of the most popular attractions.
This makes it easy to hop off and see everything, then get back on when you are done exploring.
This feature allowed me to visit the Mob Museum and walk Fremont Street without having to find a parking garage or pay to park.
Each bus has a tour guide that gives you fun tidbits about the landmarks while passing by.
Lucky for my mom and I, we had a comedian guiding us from the top of the bus and he kept me very entertained throughout the entire trip.
When we passed by the Strat, we watched someone leap from over 800 feet above our heads and if it hadn't been for our tour guide, I would have never thought to look up.
Who would have guessed people would be willing to do that kind of thing?
I guess you get quite an impressive view of the strip, but I was happy with the one I got from the top of the bus.
I was able to see it all and learn things I hadn't heard anywhere else.
We even had a few surprise sightings of local performers on our trip and a few recommendations on the best places to eat from our tour guide.
This is also a great way to see the famous Las Vegas sign and get a ride to your favorite attractions without worrying about renting a car or parking.
The Mob Museum
I have always been a huge fan of the mafia, mob, or businessmen as my grandmother would call them.
Her brother owned a check-cashing business in New Jersey and had quite a few ties with the "businessmen" in the area.
So, I grew up hearing stories about the Lucchese and Genovese crime family, which began my lifelong fascination with the mob.
When I found out that Las Vegas had its very own mob museum, I knew we had to visit.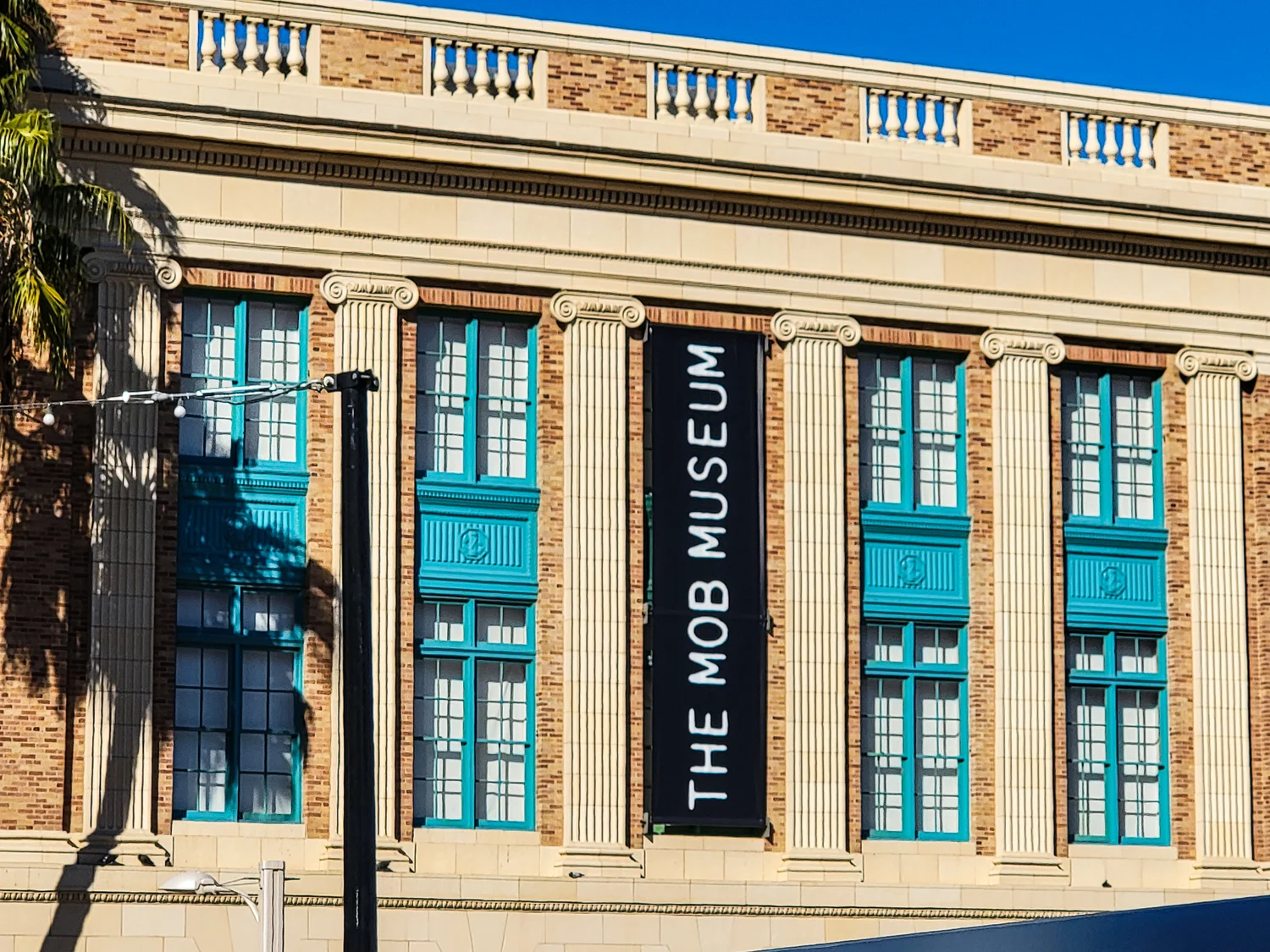 The Mob Museum has 3 floors, each with a different collection of memorabilia and fun facts throughout.
Plus, a basement where the speakeasy is located, offering a mob-themed menu.
The gift shop housed my favorite exhibit, which was kind of surprising to me, so be sure to hit up that spot and see the Hazmat Suit from Breaking Bad and one of Tony Soprano's casual outfits.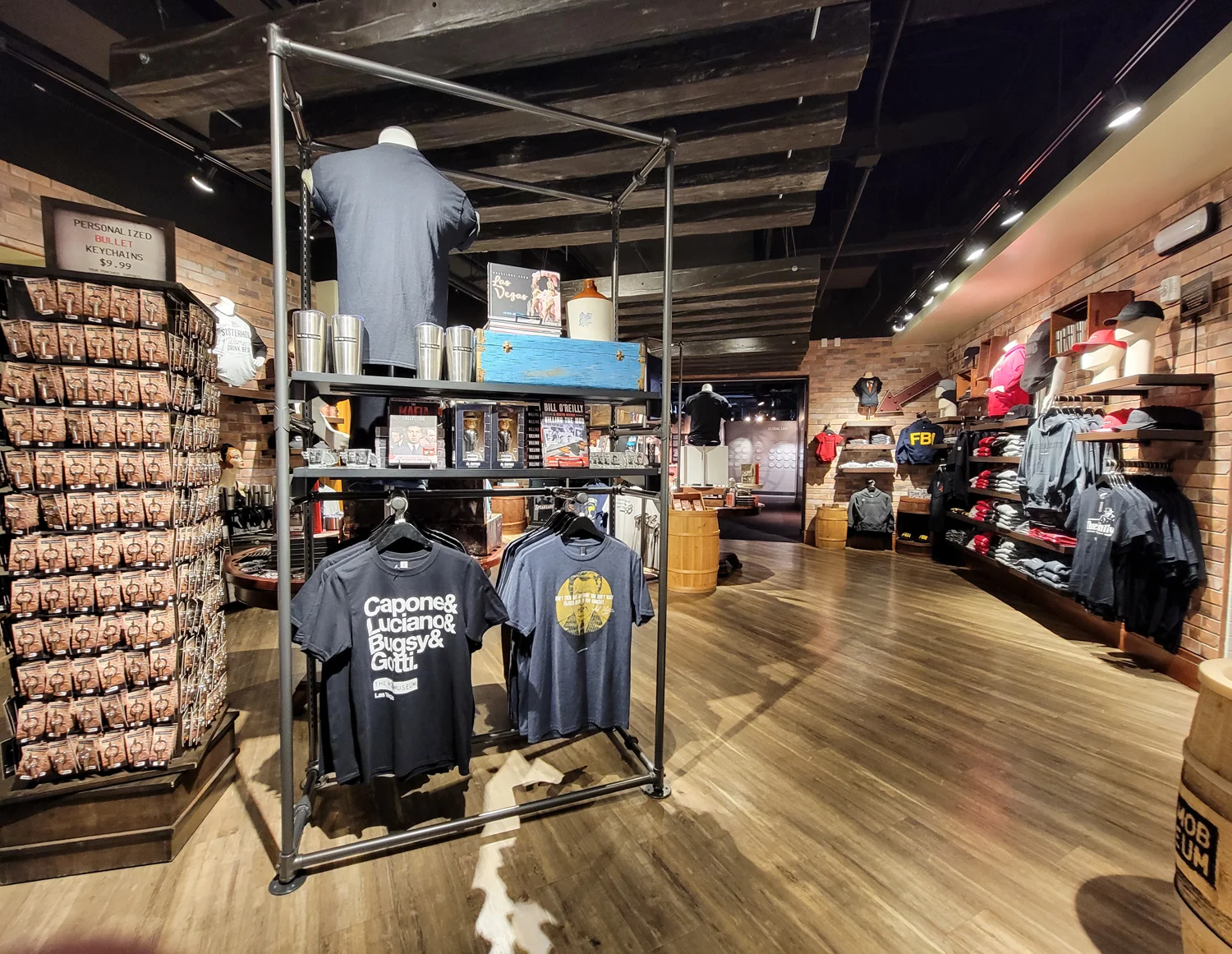 Pick up a few mob-themed souvenirs while inside or just take in the fun exhibits just outside the door.
Another fun fact about the museum is that there is a restroom on every floor.
That may not seem like a big deal to you guys with fully functioning bodies but this old girl really appreciates the convenience the museum offered my need for frequent bathroom visits.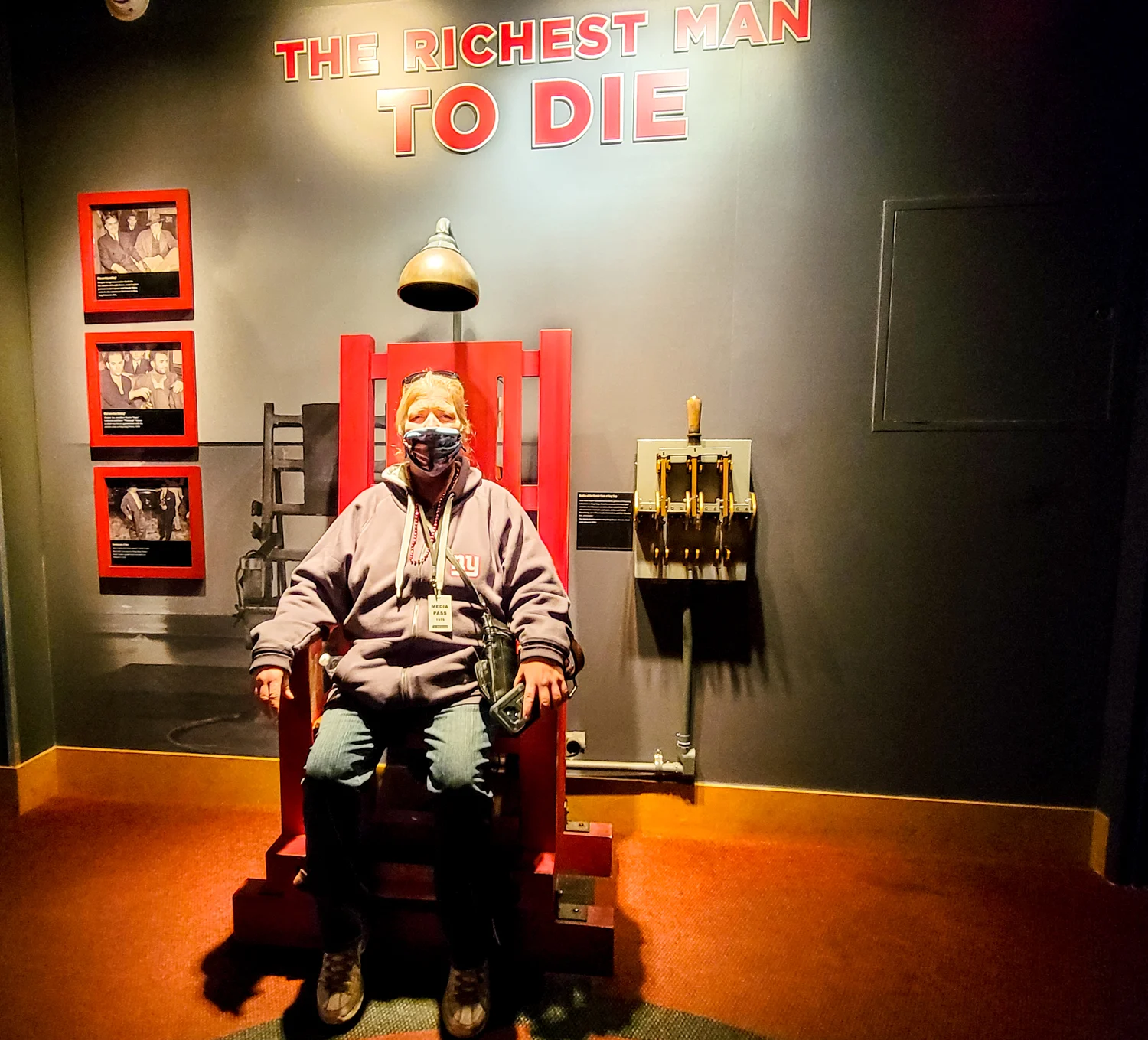 You can get your picture taken in an electric chair, an old phone booth, or stand behind the two-way mirror for a perp lineup shot.
Get up close to Al Capone's revolver and look at the .38 special carried by one of the men who helped to take him down.
There is a lot to take in at the cost of general admission but if you really want to get the most out of your experience, you may be interested in adding on a ticket to the Crime Lab inside.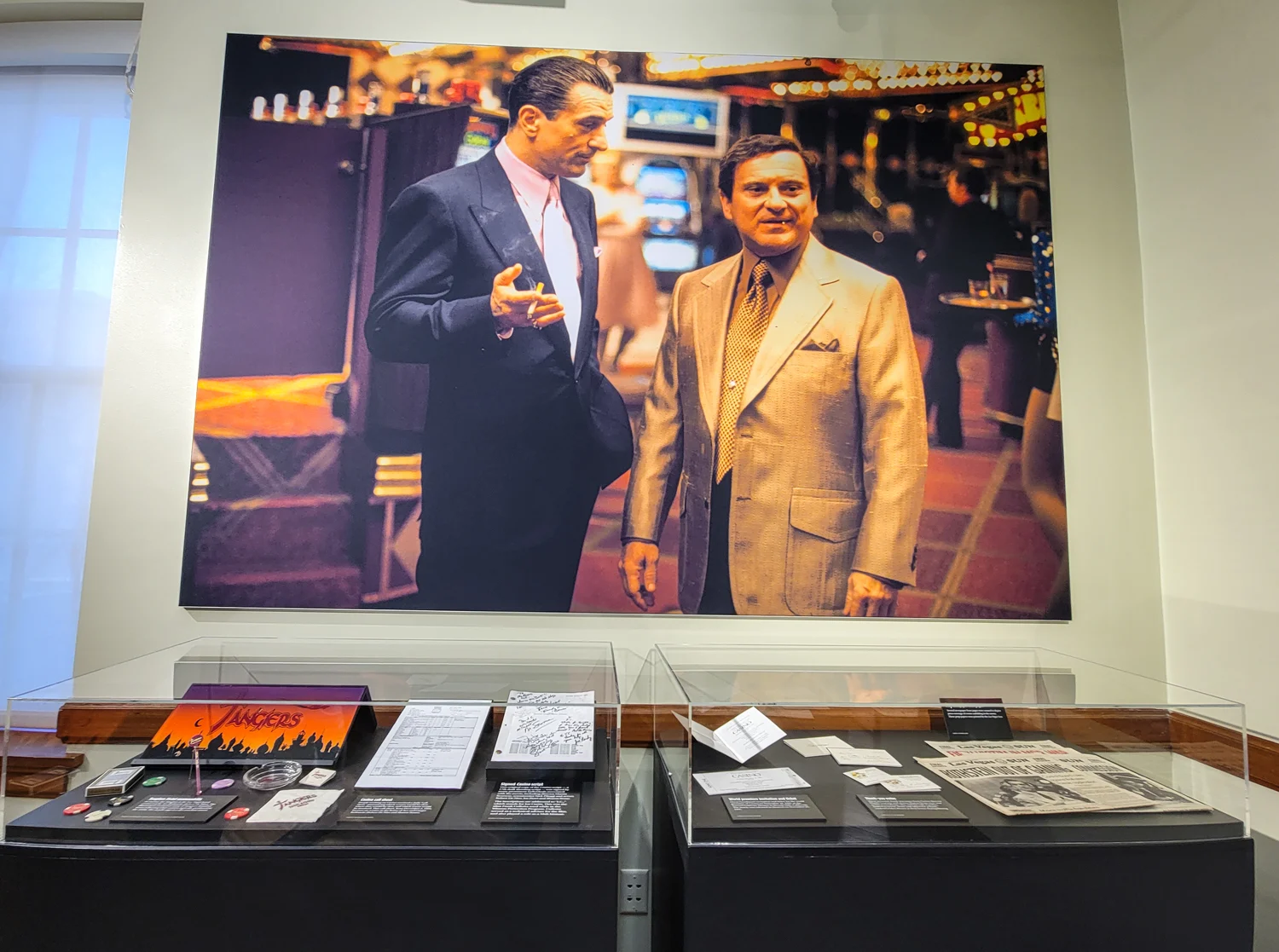 Another highlight of The Mob Museum for me was being able to see the counterfeit Louis Vuitton purses because I always wondered how someone could tell the difference.
It turns out that there are many tells on counterfeits and after visiting the exhibit, I feel confident that I can purchase a fake one that looks as much like the real thing as possible because there is no way I would ever pay the kind of money they want for those things!
Gondola Rides at the Venetian
The Venetian Resort offers indoor and outdoor boat rides on traditional gondolas.
Visitors can experience beautiful views beneath bridges and under balconies right on the famous Las Vegas strip.
If you time your visit to this iconic attraction right, you can experience the gondoliers singing in unison and take a souvenir photo that you can cherish for years to come.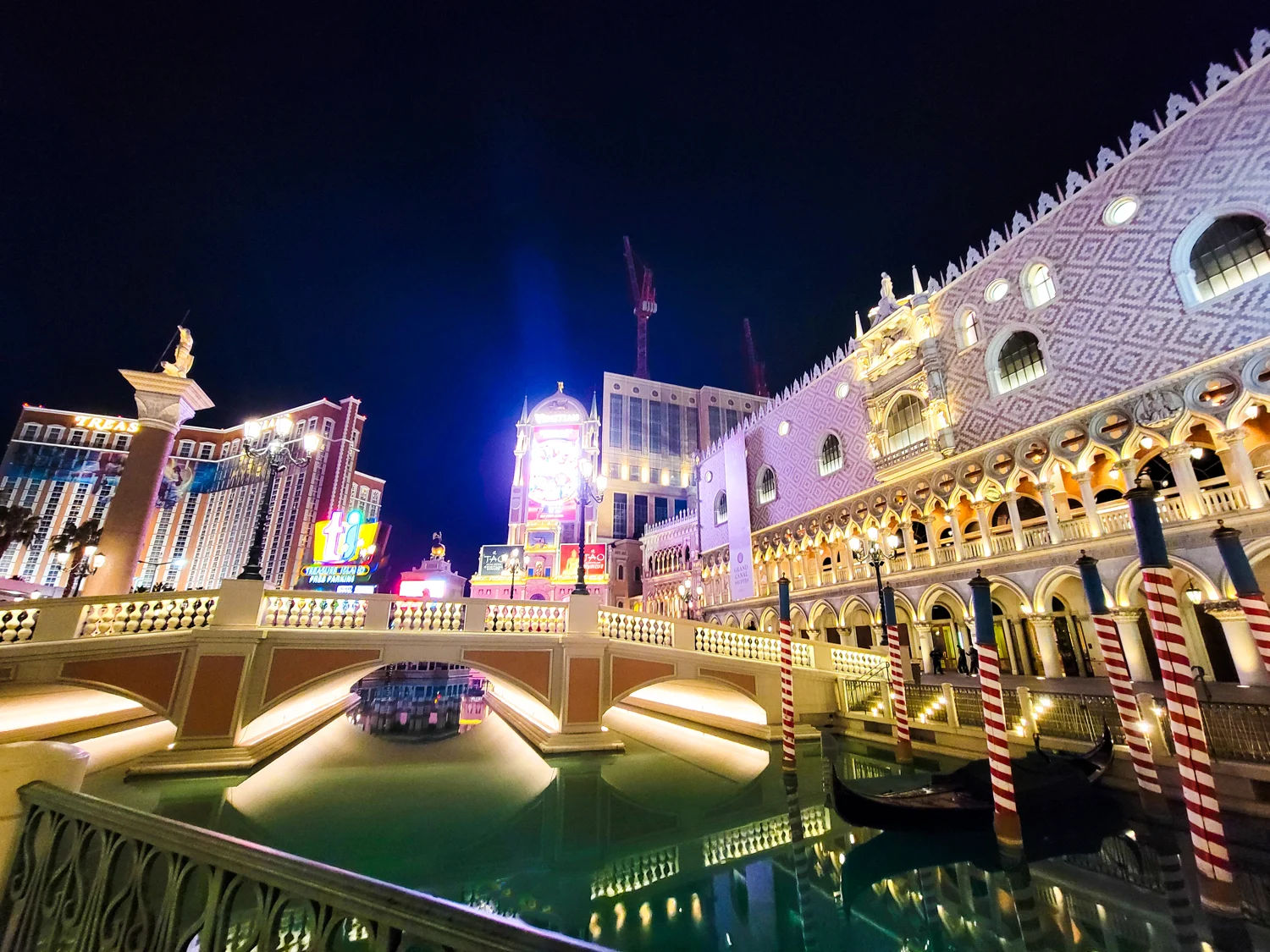 Shopping on the Strip
While on the Big Bus Tour we drove past all the high-end stores including the Louis Vuitton store.
I decided to peek inside and see what all the hype was about.
It turns out that when you get up close and see these $1,000+ bags in person, they are just as overpriced as you had always thought they were.
Well, that was the case for me anyway. I couldn't believe the line of women heading in there to pay for handbags that cost more than a beautiful used RV.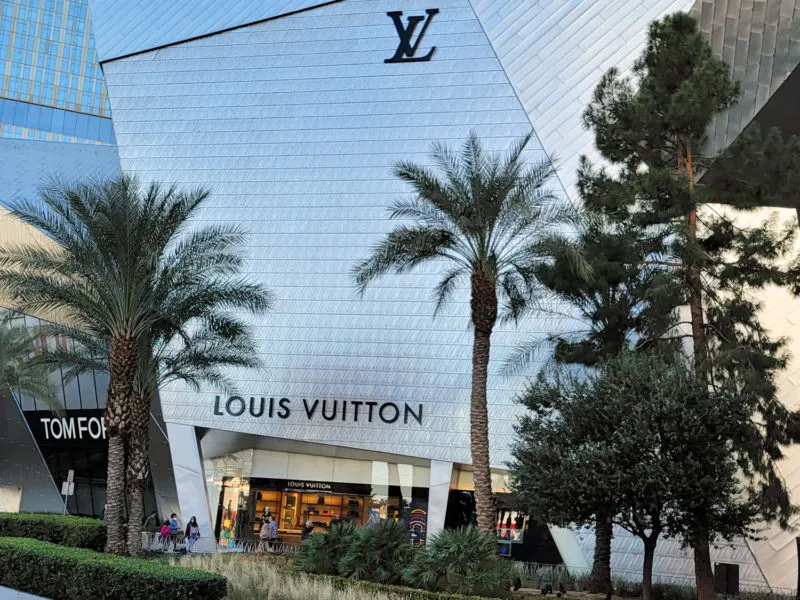 I didn't pick up any of the overpriced bags, I decided to save my money and put it towards my dream recreational vehicle instead. I did however swing into the coolest Walgreens I have ever seen to pick up a few things.
They had basic items that you would find at any of your local drugstores but also an impressive amount of alcohol and souvenirs.
The entire strip is lined with daiquiri shops and vending machines that I have never seen anywhere else.
If you can't find something on the strip, you most likely don't need it but most things you find here will be overpriced.
After leaving the strip, I did find a few stores with more reasonably priced items inside that allowed me to grab a few souvenirs for my family without overpaying.
It seems that the best place to pick up a gift without breaking the bank is to hit up Fremont Street, they have a gift shop with low prices and lots of cool trinkets to take home.
Fremont Street
Long before I planned this trip to Vegas, my mom told me about Fremont Street. It seemed like it was the only place I heard about when she returned from her first trip to Vegas.
After visiting, I can see why she loved it so much. The street performers were my favorite part.
We saw a man dressed as batman talking gibberish and I got hit with a baton by what I assumed was a lady of the night in a cop uniform.
We enjoyed one of the performers so much that we stopped and watched an entire performance that ended in a fight between the security and the performers.
It was so over the top that we almost weren't sure it was real but if it wasn't, these security guards were amazing actors.
In the end, nobody got hurt but it was exciting to watch.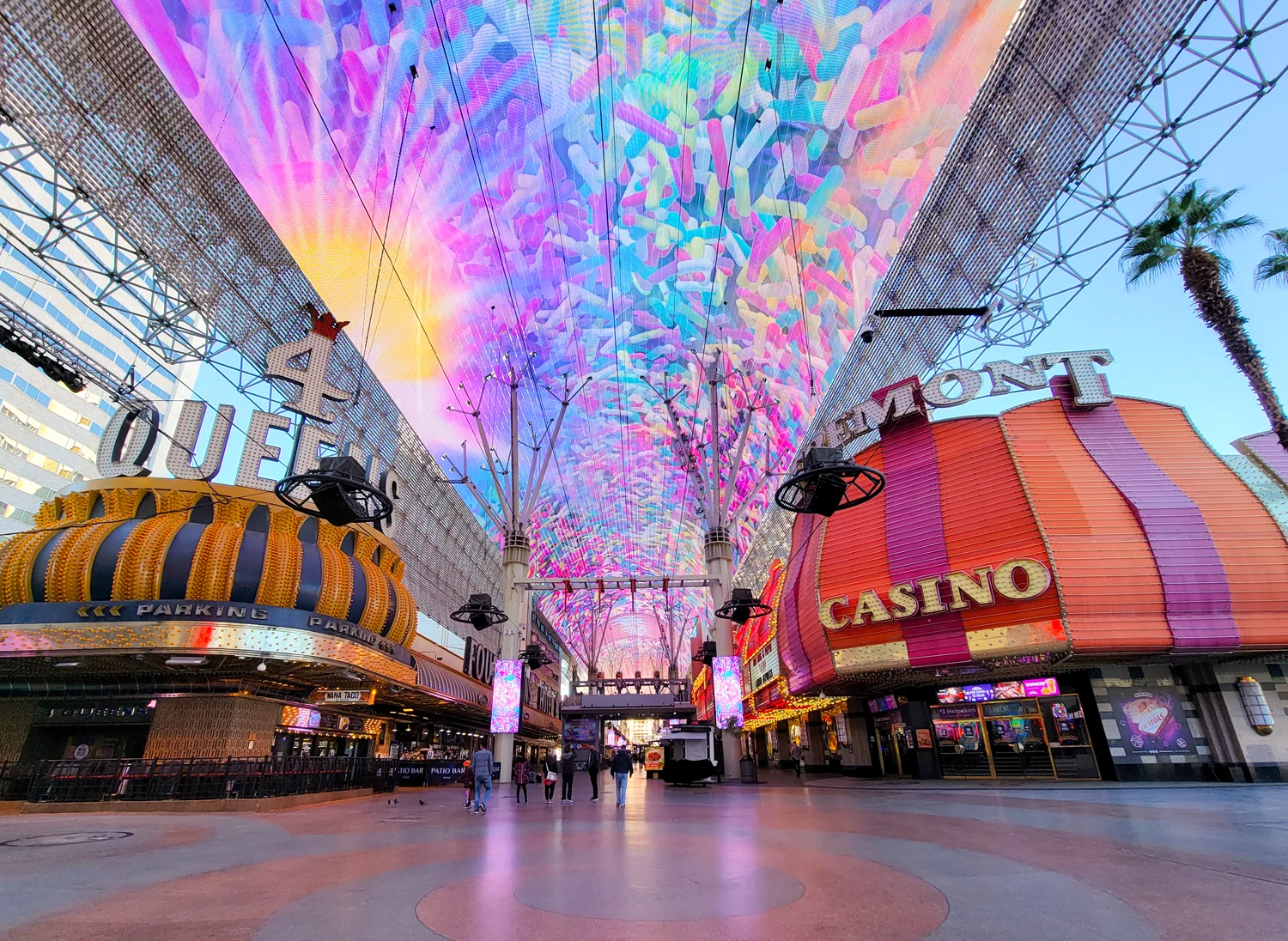 The street is lined with stores, unique Las Vegas restaurants, and lots of entertainment options.
My mom said that this was a must-see when visiting Las Vegas and she was right, it was definitely a highlight of our trip.
This famous street boasts the wolds largest digital display with over 16.4 million brilliant pixels. I agree with my mom, this is a must-see when visiting Vegas.
Where else can you pick up a handmade flower souvenir crafted out of a corn stalk?
The Lion Habitat Ranch
At The Lion Habitat Ranch, you can get up close with lions, tropical birds, emus, ostriches, tortoises, and the beloved resident giraffe Ozzie.
Visitors can observe these beautiful animals and if you are lucky like I was, you will hear the lions communicate with each other.
This was the highlight of my visit to the ranch because I have never heard the lion roar in person quite like this experience.
Another unique experience that comes with the price of admission is watching Ozzie the giraffe paint.
Visitors can purchase the art from the gift shop and have a unique souvenir that they are sure to treasure forever.
For an additional fee you can get up close to feed Ozzie, and if you are brave enough, you can even feed a lion.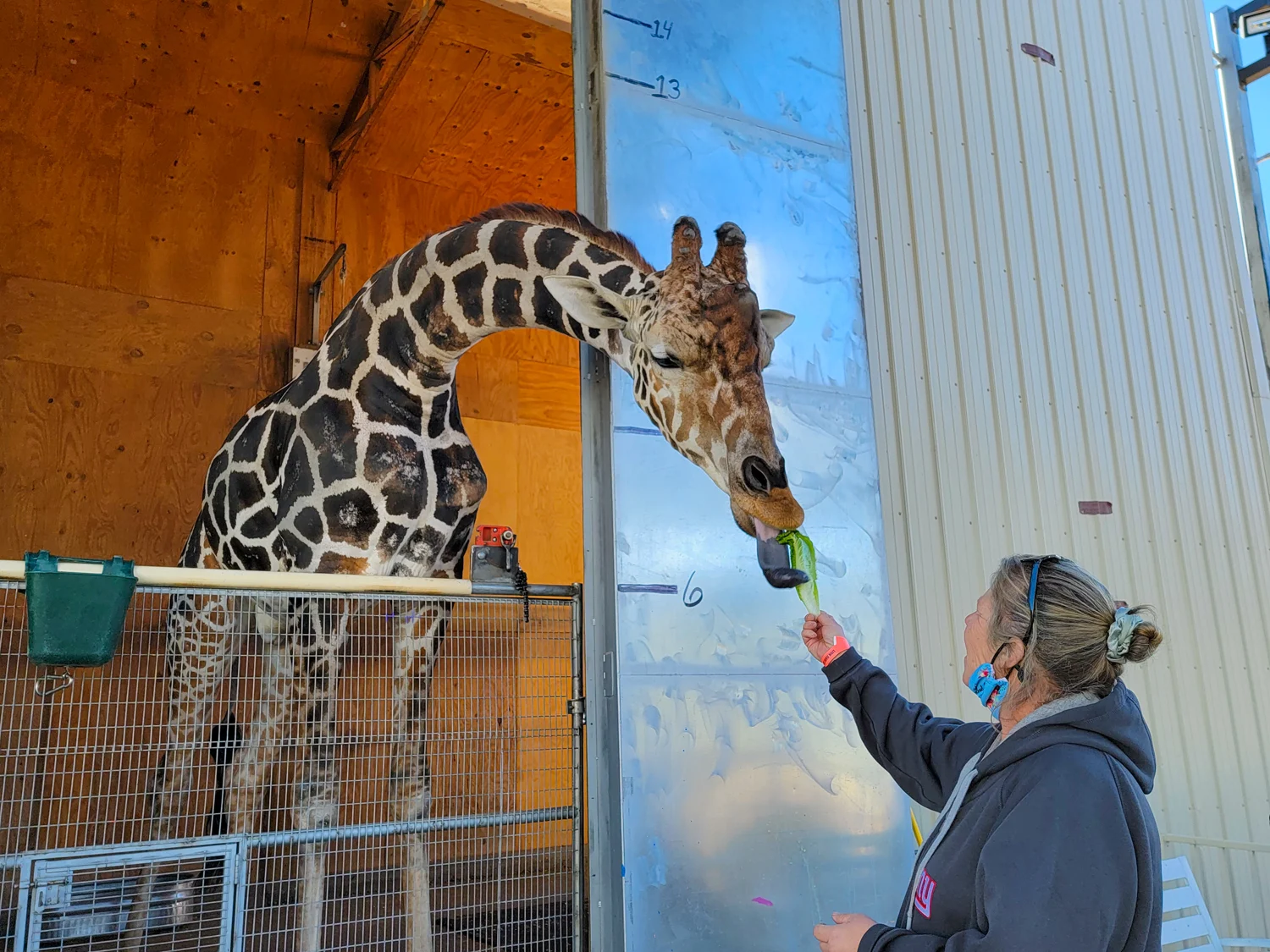 The Little Church of The West
This historical wedding chapel offers several different wedding packages that can include performers such as Elvis, Johnny Cash, Mini Elvis, or a traditional minister.
This wedding venue boasts many celebrity weddings including Judy Garland, David Cassidy, and Lars Ulrich.
This is the famous chapel where Angelina Jolie and Billy Bob Thorton exchanged vials of blood and it appears in the film Viva Las Vegas.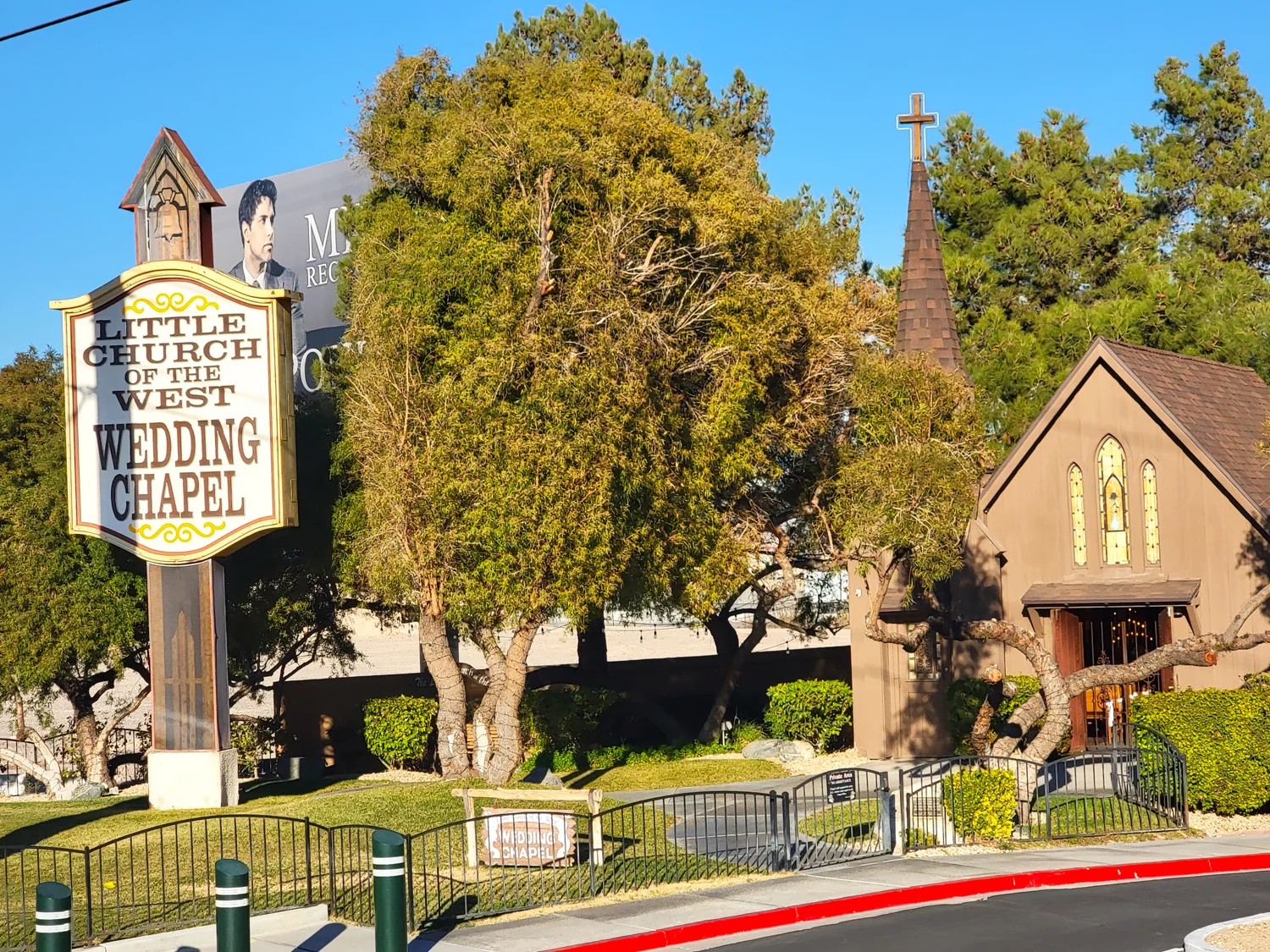 Valley of Fire State Park
As someone who has lived on the east coast most of her life, the mountains, desert, and natural rock formations that a drive to the Valley of Fire State Park had to offer were well worth my time.
I was in awe the entire time I was visiting this state park and plan on doing an entire post on this beautiful place because I have so many photos I need to share.
I enjoyed the trails, petroglyphs, rock formations, and gorgeous views so much that I may have to plan a camping trip in the park.
Plan Your Dream Trip
If you head over to GoRving.com you can find which type of RV works best for you, be sure to read my tips for the using an Airbnb for RVs.
Whether you want to purchase an RV or just rent one for your vacation this is the place to start.
There are many different options to choose from including towable trailers and motorized RVs.
Depending on where you are visiting and who you are bringing will determine which is the best type for your vacation.
If you aren't confident in your driving skills but want to enjoy the unique adventure that the RV lifestyle brings, you can rent an RV through Outdoorsy and have it delivered to your campsite.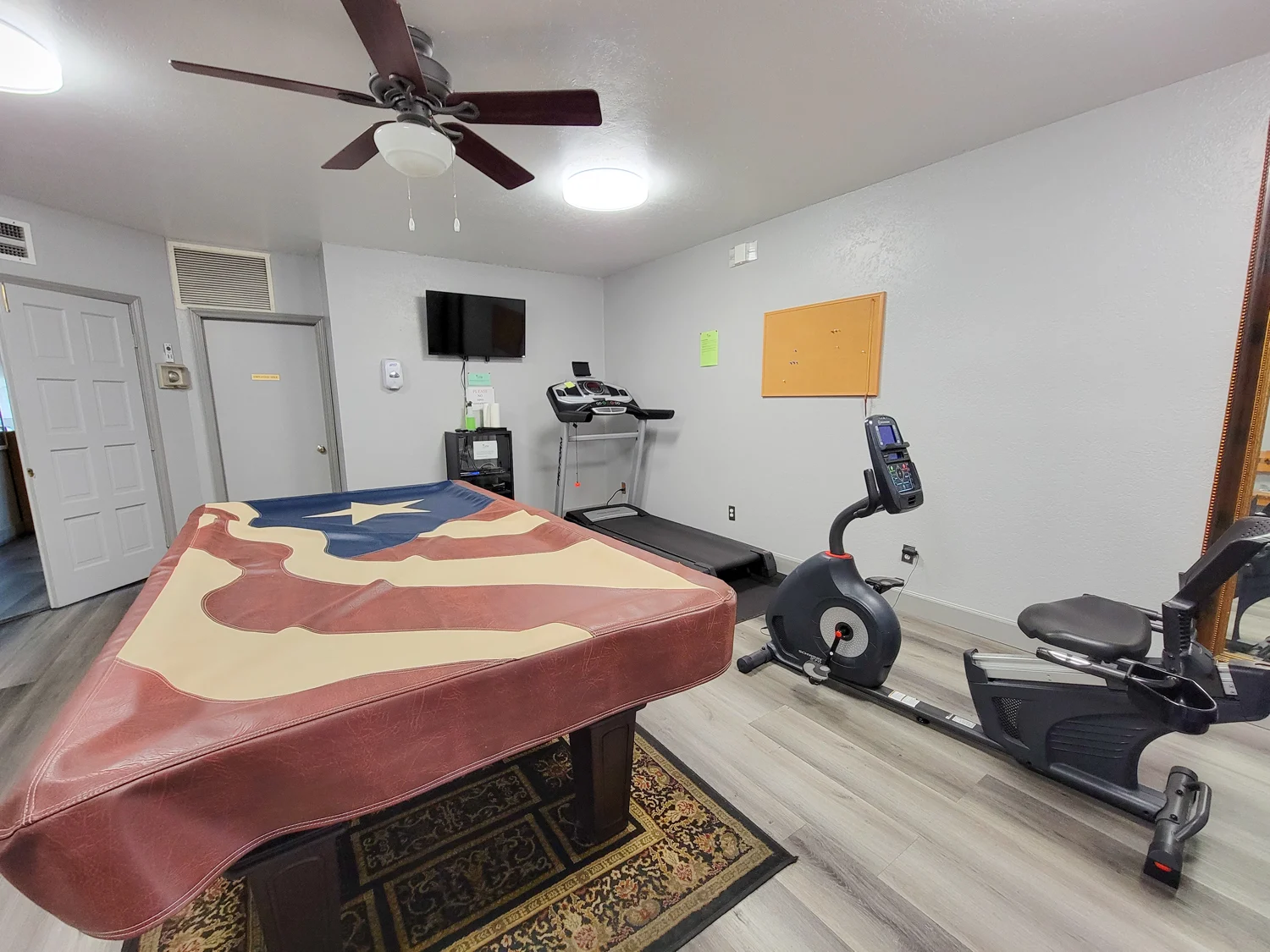 If you are the type that wants to enjoy the camping life and avoid the crowds, staying at the Las Vegas RV Resort will give you the best of both worlds.
Located close to all of the attractions Las Vegas has to offer while still offering some peace and quiet during your trip.
If you are feeling up to a swim in the pool, soak in the hot tub, a game of darts, or billiards, this place has it all!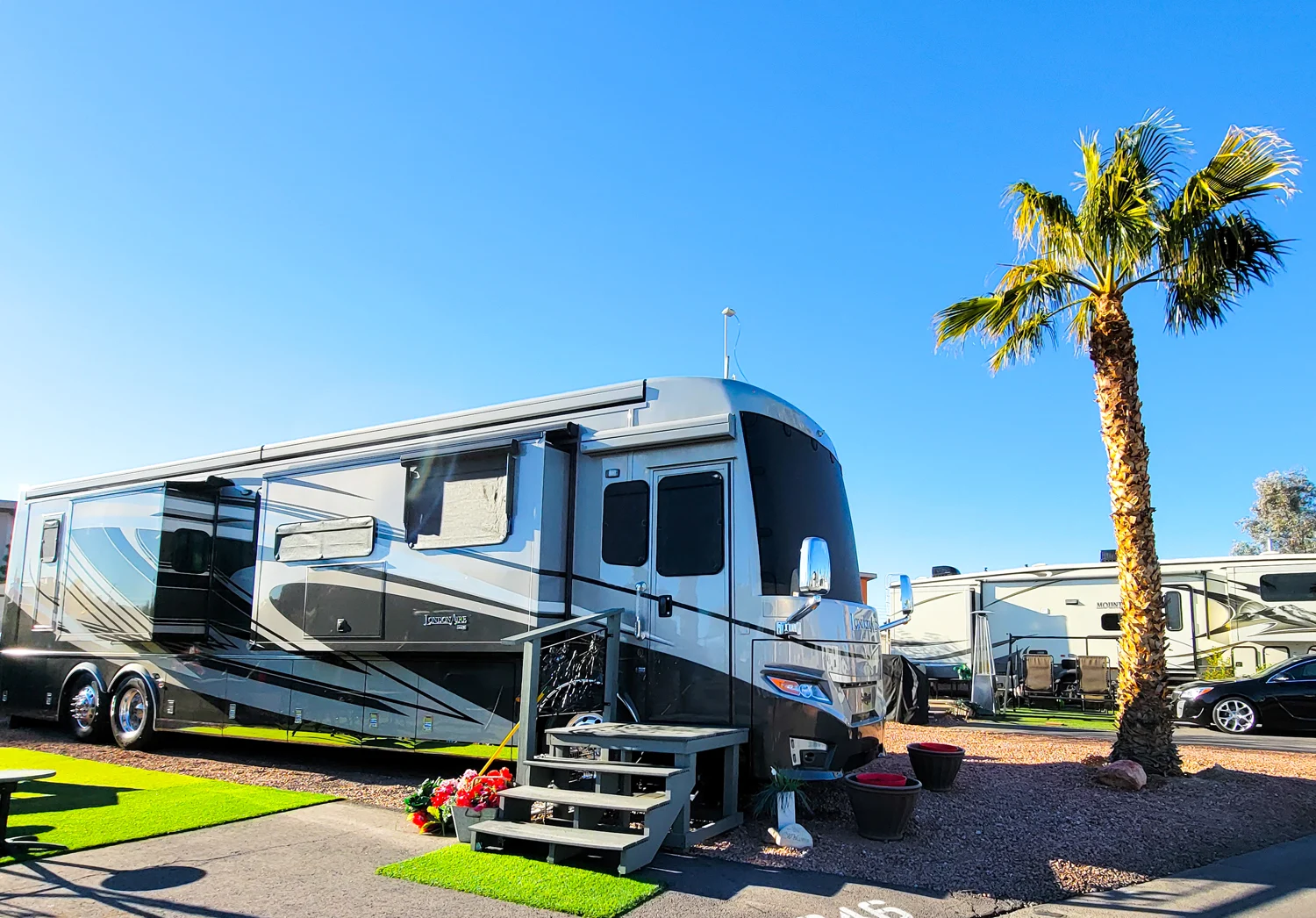 GoRving.com makes it easy to match the perfect RV to your family's needs. Although there are many options, the site makes it easy to find what will work best for you.
Plus, it is fun to explore the possibilities and start planning that dream vacation so you can make it happen.
I recently learned about Park Model Rvs and now that I know this type of accommodation is available it has been added to my travel bucket list.
I also recently learned about Ice Fish Houses and since my husband loves to fish, this may be the only way to get me out on the ice to join him.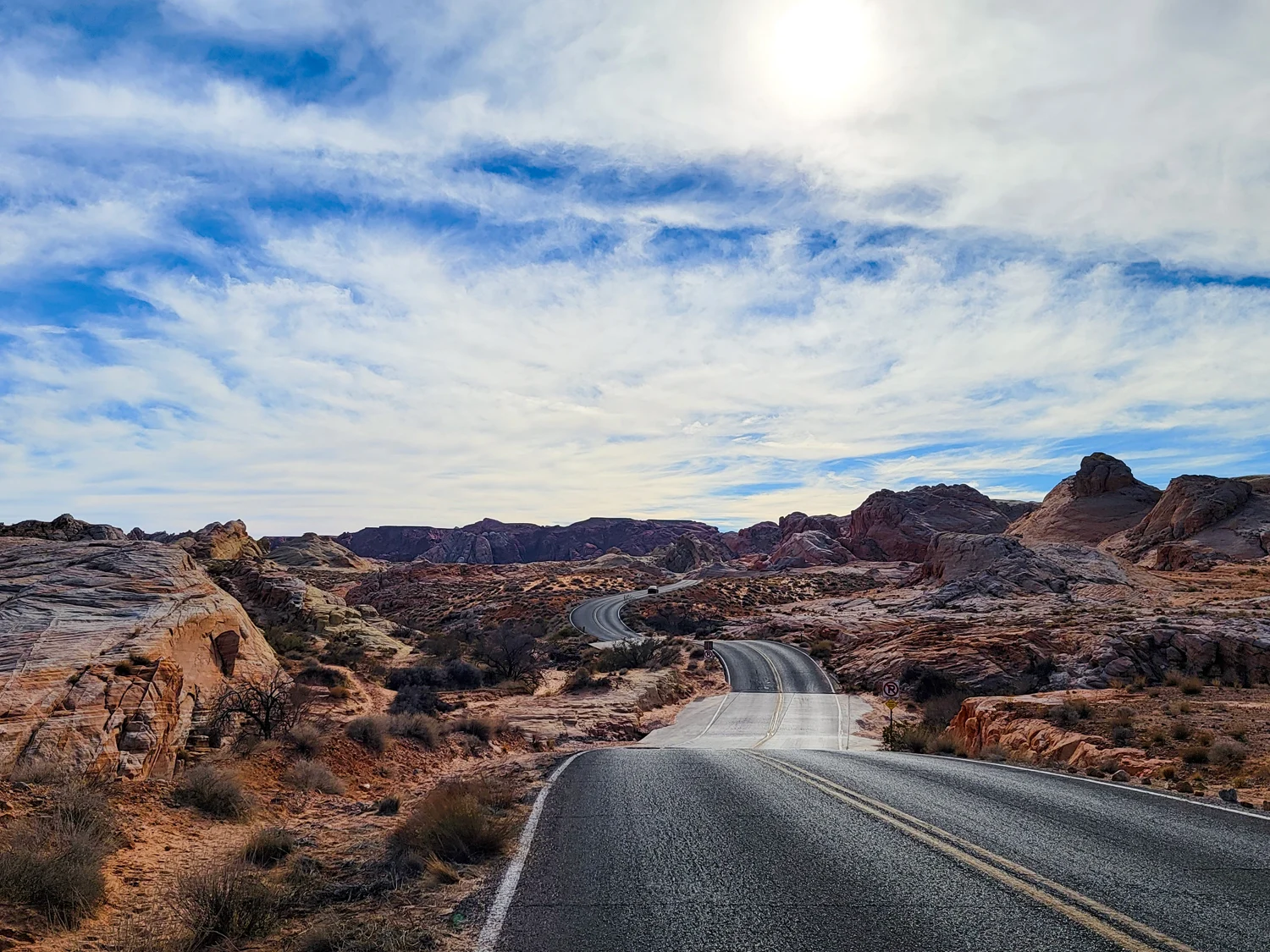 The possibilities are endless, and my bucket list is getting longer by the second, but I have enjoyed this trip so much that I plan on doing more things that make me happy and hesitating less.
Since I have spent most of my life only being curious about the RV lifestyle, I feel like I have wasted so many opportunities to see the world, the right way.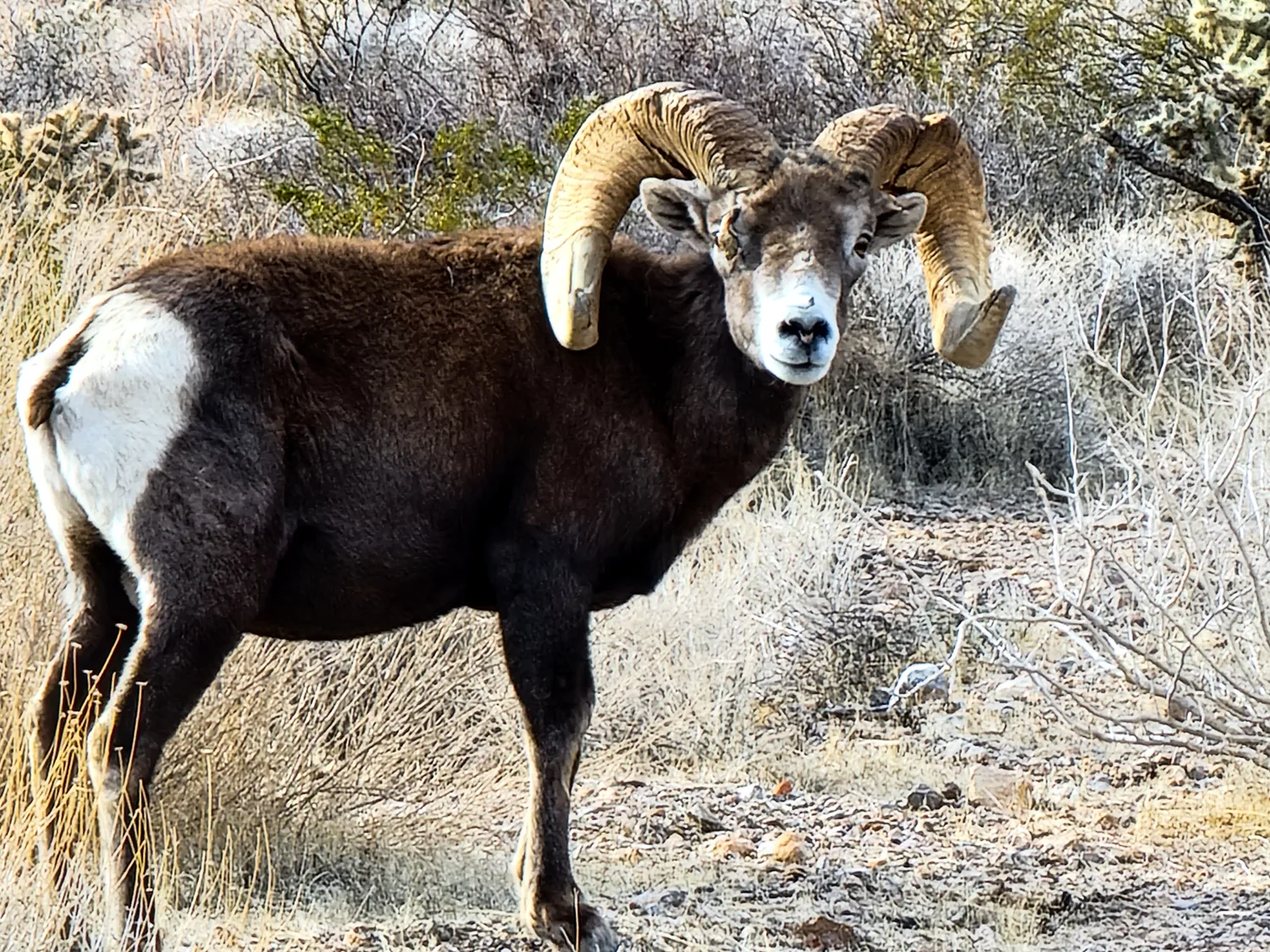 Now that I have experienced the perks of having an RV as my home away from home, I am hooked.
This is such a fun way to travel! It's kind of like bringing your home with you while visiting exciting new locations.
At the end of each day exploring, you can return to your domain to enjoy the privacy and comfort that an RV brings.
I have so much more to share about our mother/daughter trip to Las Vegas and the exciting adventures we had while staying in our RV. Check out this post sharing the best Las Vegas itinerary for the perfect girls' trip.
Be sure to sign up for the free newsletter and follow along on social media so that you won't miss these upcoming posts.