This is a sponsored post featuring Lacey-Keosauqua State Park written by me on behalf of Travel Iowa. All opinions are my own.
I love sharing my adventures in Iowa because I have found that a lot of people have the wrong idea about what this state truly has to offer.
Ever since moving here, my idea of what Iowa is really like has changed. I am constantly surprised by the lovely lake views, the gorgeous wildlife, and the often unexpected beauty Iowa has to offer.
We recently had a chance to spend the weekend exploring the stunning Lacey-Keosauqua State Park in Keosauqua, Iowa and I am excited to share all of the details.
What to do at Lacey-Keosauqua State Park
Keosauqua is a delightful town tucked into southeastern Iowa. This area boasts small-town hospitality, excellent fishing at nearby Lake Sugema which spans 575-acres, and an impressive 1,653 acres of oak-hickory bluffs.
Visitors to the Lacey-Keosauqua State Park can spend their day's hiking, kayaking, fishing, and swimming. This is the perfect destination for nature-loving families who want to enjoy an outdoor adventure.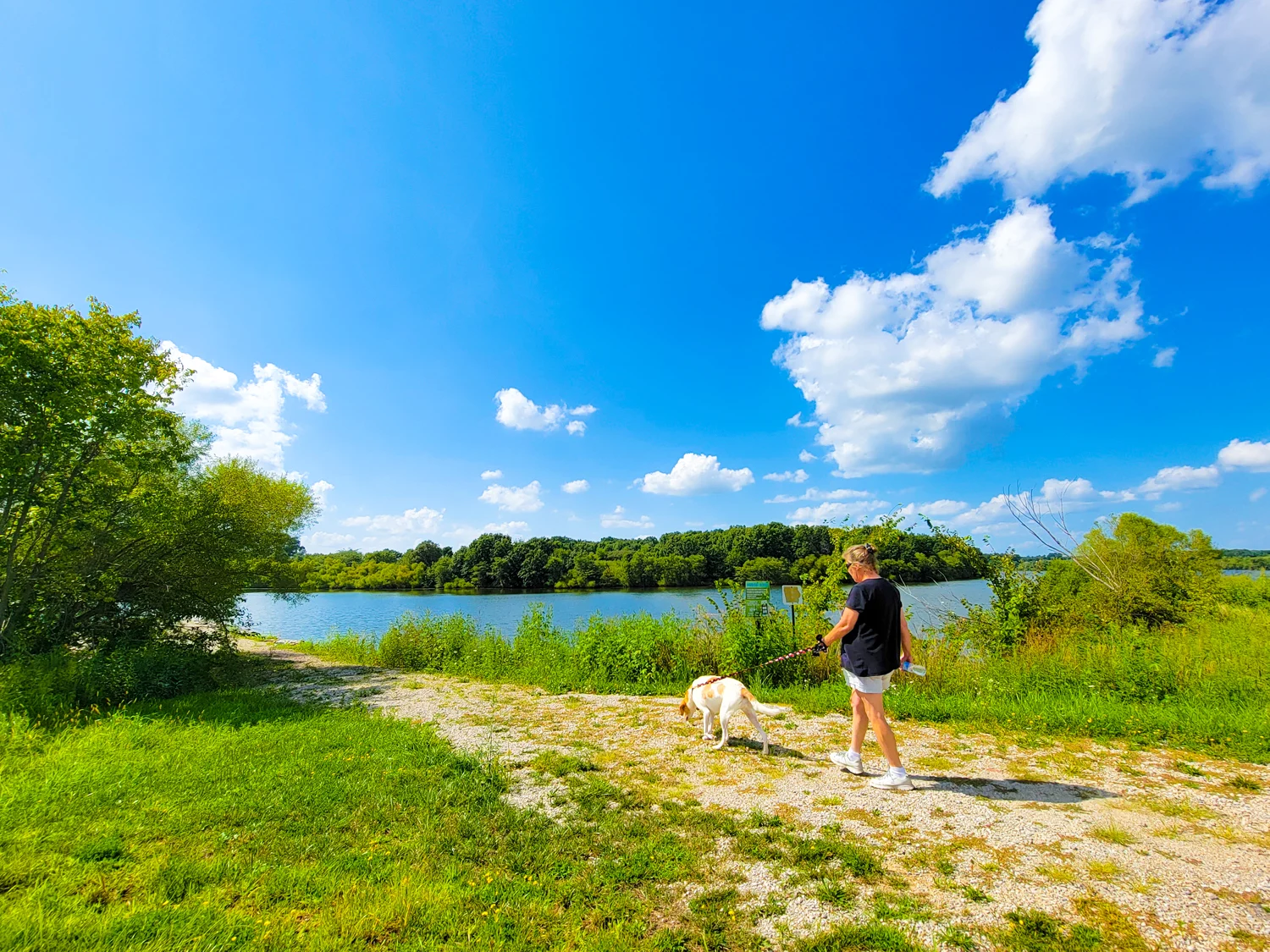 This would be a great place for family reunions, weddings, or any other gathering. When I find a place as beautiful as this, I can't wait to take everyone I know to check it out.
Where to Stay When Visiting Lacey-Keosauqua State Park
I brought my mom along for the fun and she was thrilled to take a hike with my dog. Daisy also had the time of her life exploring the state park and spending the night with us in a pet-friendly cabin.
We stayed at Red Fox Lodging located at 19640 Jersey Avenue in Keosauqua, Iowa.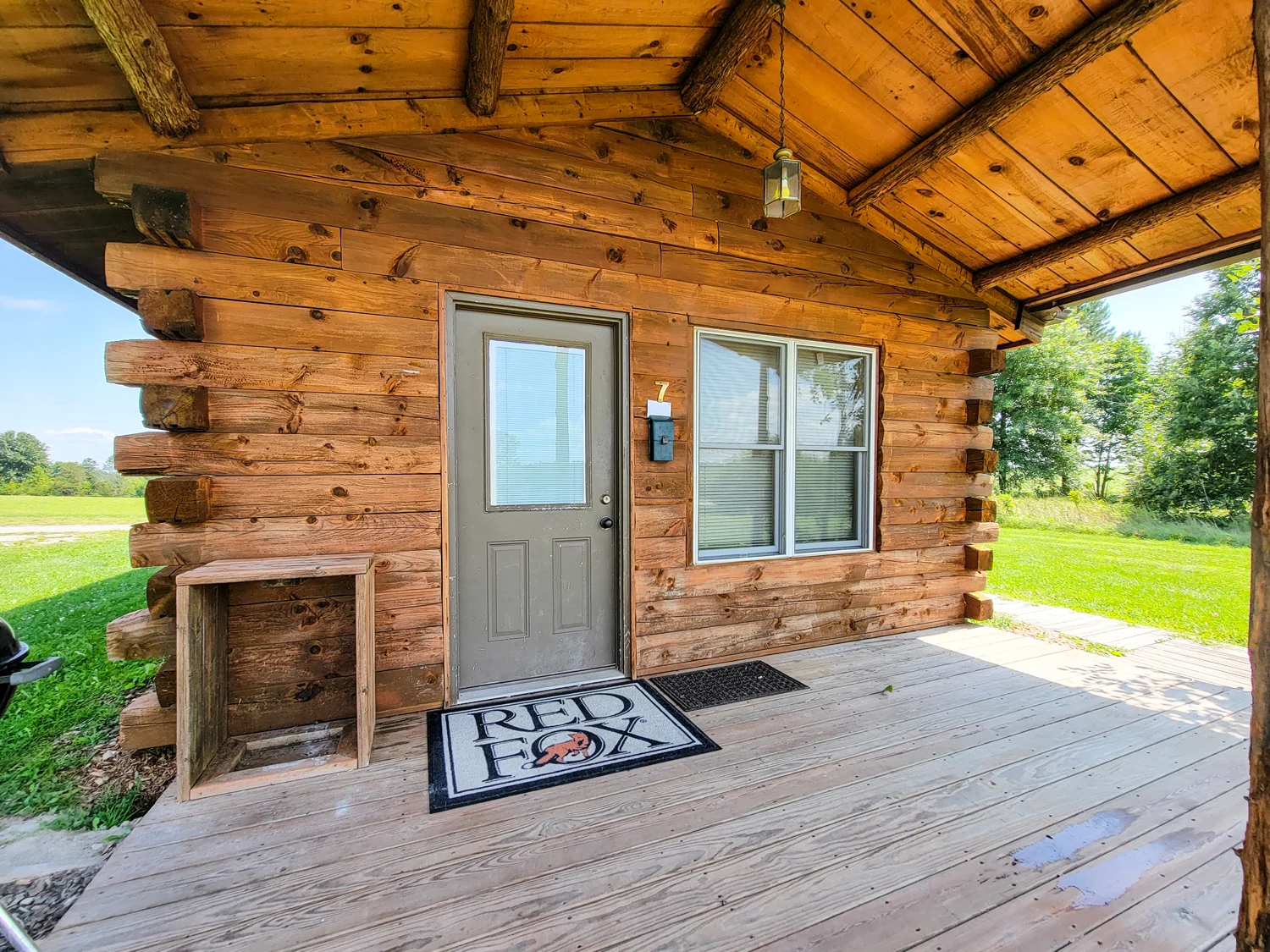 The cabin offers views of the lake and comes equipped with everything you need for a family of four to enjoy a comfortable camping experience.
This cabin offers a queen bed, sleeper sofa, and all of the linens needed to accommodate four people. The mattress was very comfortable and although the temperature was approaching 100 degrees outside, the air conditioner kept the inside cool while we slept.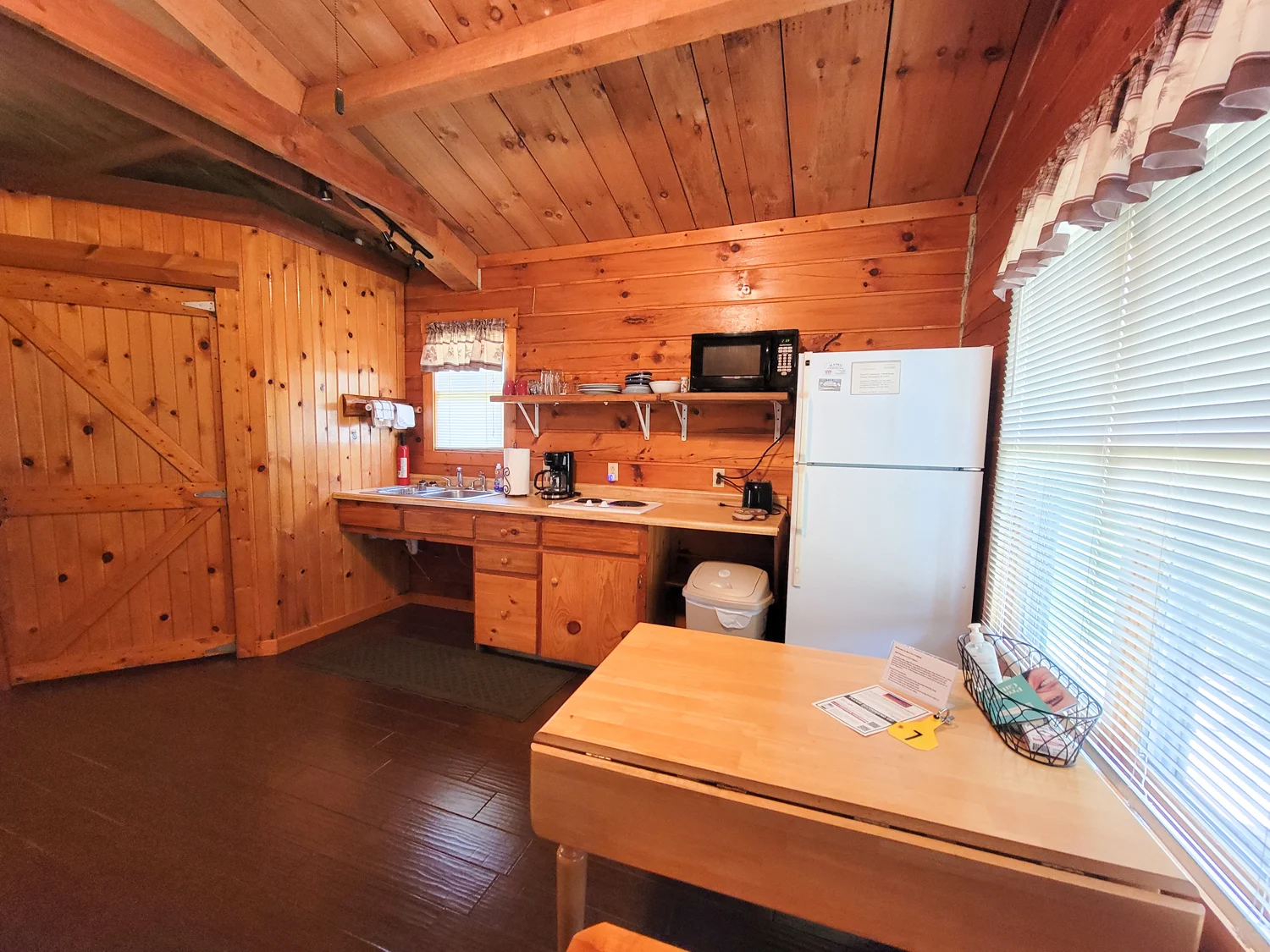 The kitchen has everything you would need to cook a meal. A cooktop, sink, dishes, coffee maker, microwave, a table to fit the whole family, and a full refrigerator. Bring your own groceries to cook on the charcoal grill or hit up a local restaurant for dinner.
Where to Eat When Visiting Lacey-Keosauqua State Park
On our way to the area, we stopped at a Jet Stop located at 121 Hwy 1 Birmingham, IA for lunch and supplies for our trip.
We all enjoyed the bacon cheeseburgers along with mini burritos and jalapeno poppers. Everything was delicious and the people who worked here went above and beyond to make sure our meal was perfect.
After spending the day exploring the park we headed over to Misty's Malt Shop located at 106 Main St. in Keosauqua for dinner and dessert.
Misty's offers both indoor and outdoor seating and a pay window at both locations. This malt shop is known for its tenderloins and tasty ice cream treats like their world-famous black raspberry ice cream.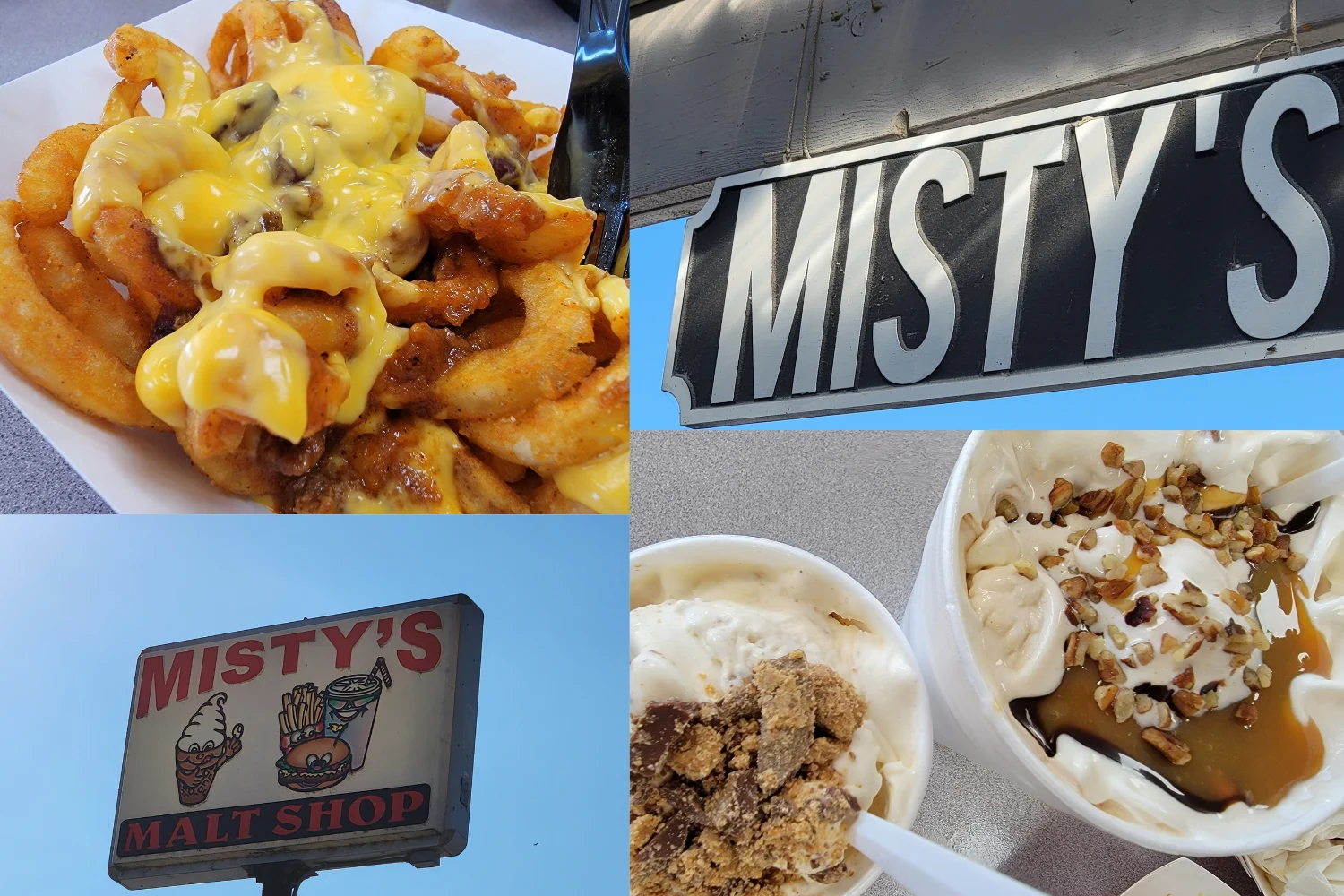 I enjoyed the chili cheese fries along with a big helping of ice cream. Of course, I indulged and I didn't even feel guilty because I was able to burn plenty of calories exploring the state park.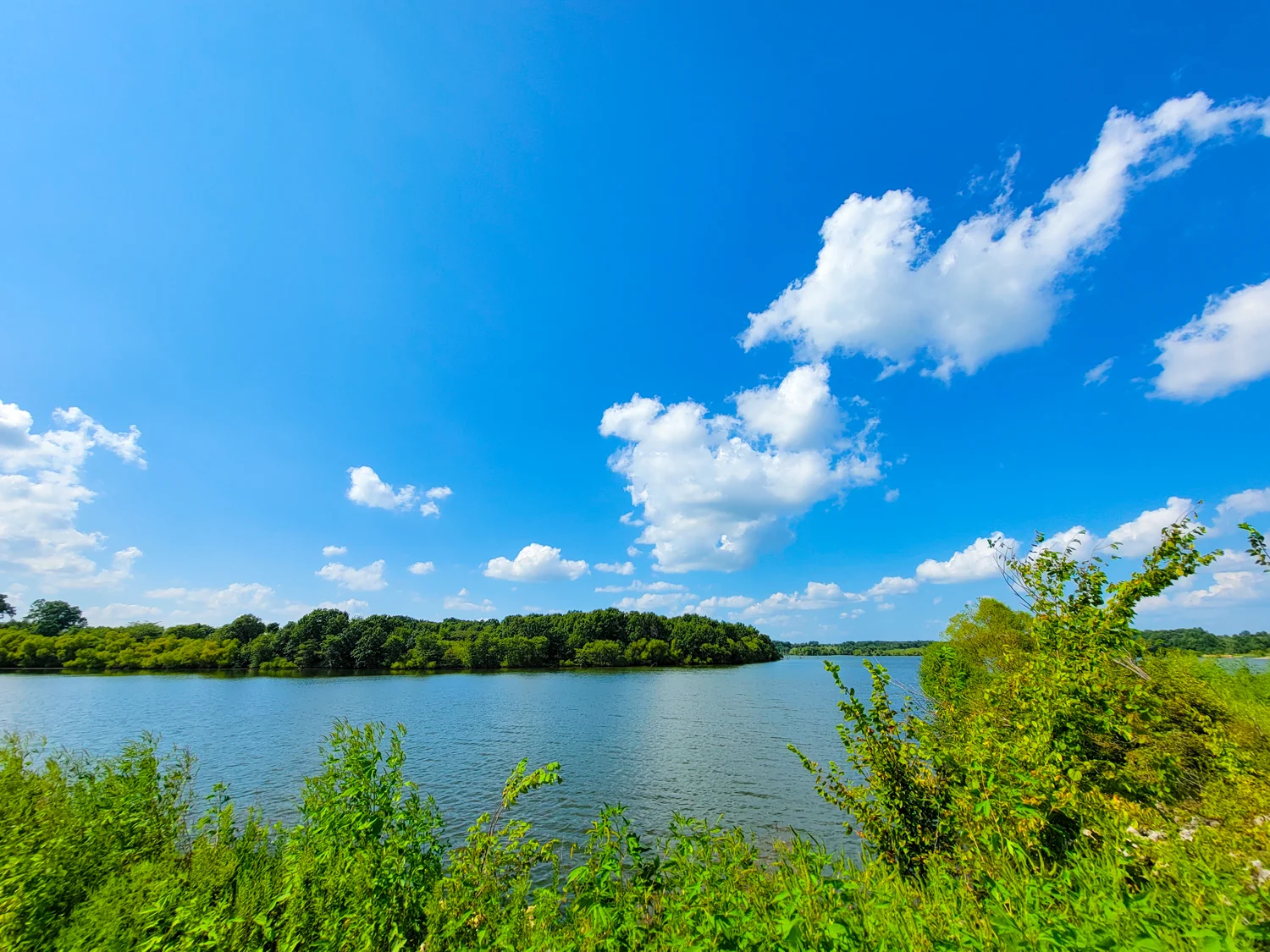 Explore all of Iowa State Parks
Thanks to the 2021 Iowa State Park Passport there are even more incentives to explore Iowa's State Parks. Check in to win prizes and track your progress.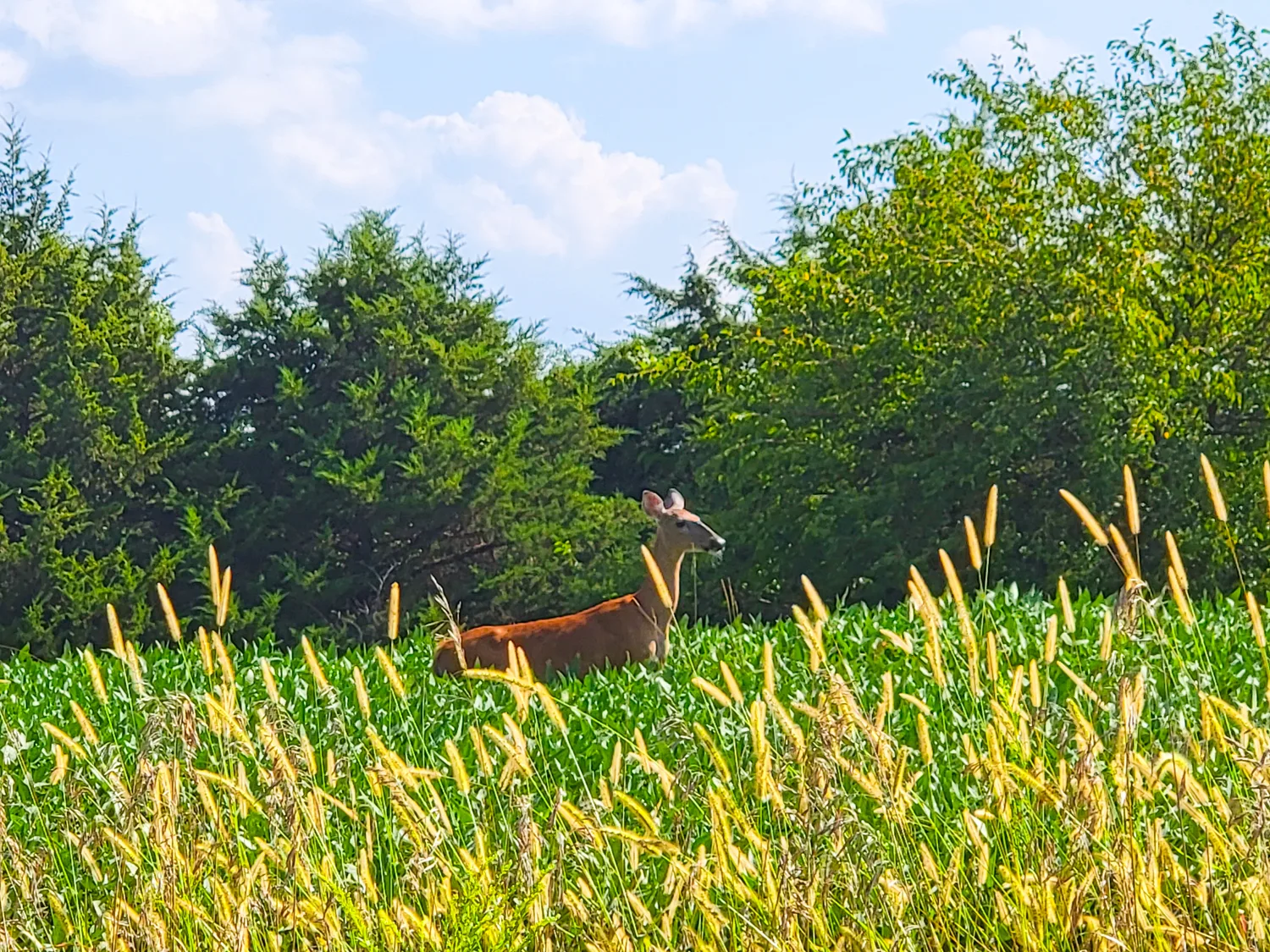 The first 1,000 people to achieve 10 check-ins will receive a 2021 Iowa State Park Passport t-shirt. Plus, every check-in is an entry to win even more prizes!
It's as easy as visiting Iowa state parks, checking in, and earning rewards. That's it!
It's free to sign up and the more parks you visit, the more chances for prizes that are perfect for outdoor enthusiasts. Check in to 30 parks for a chance to win one of four Fitbit activity trackers.
They are also giving away a $500 Bass Pro Shops gift card, a Yeti Cooler set, Hammock, and picnic accessories. Every check-in is an entry into monthly Endless Adventures Prize Packs. Don't wait to get started on your exciting journey to discover Iowa's state park system.
Get your 2021 Iowa State Park Passport now!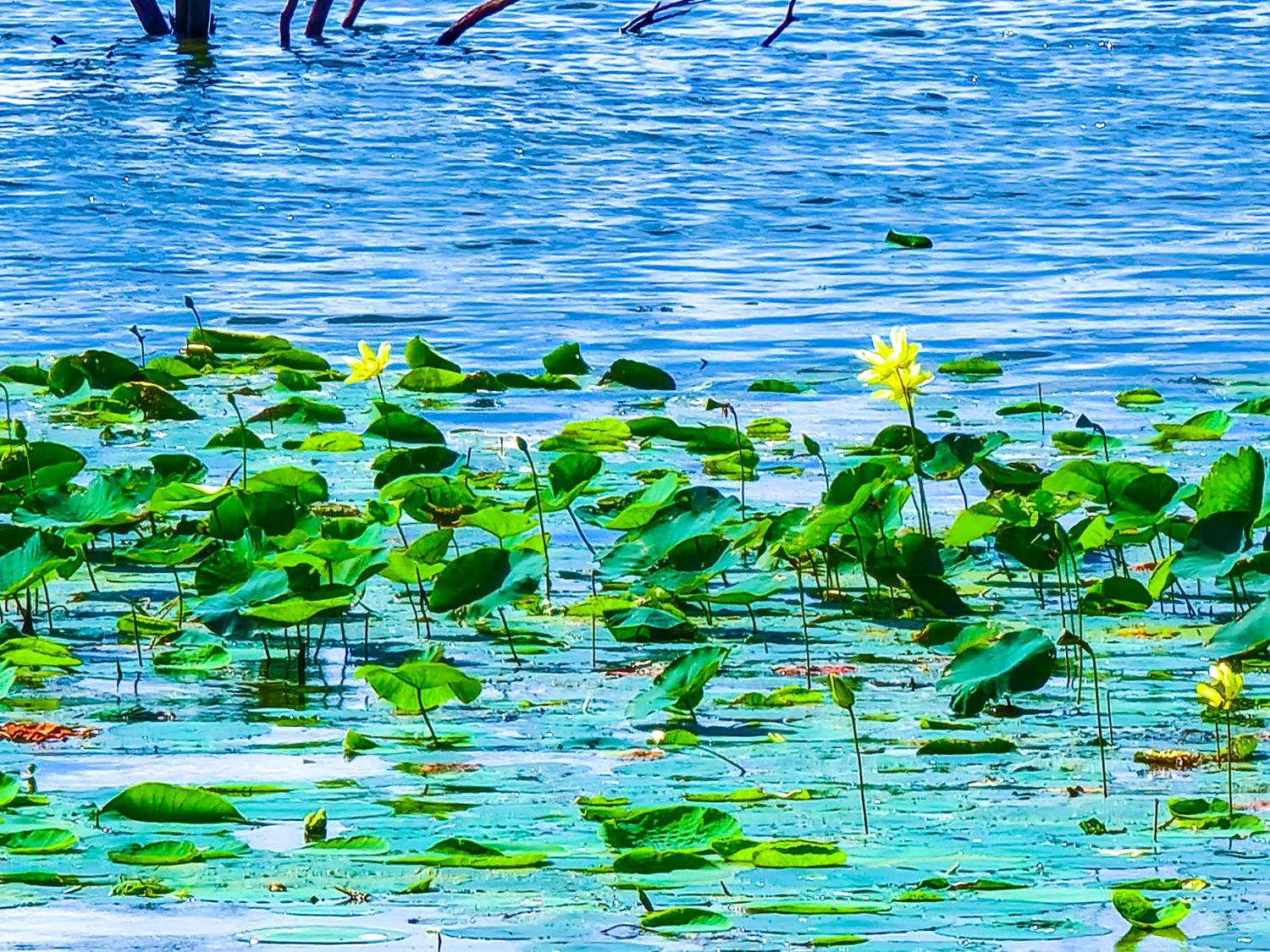 My favorite sight to see has to be the lily pads and trees growing in the lake. I had no idea this existed in the state of Iowa. In my head, this kind of scene could only be found by a swamp. I never would have guessed that this photo was taken in Iowa if I hadn't been the one to take it.
Can you believe this is Iowa?
Visiting the Lacey-Keosauqua State Park has reminded my entire family of why we moved to the beautiful state of Iowa. Anytime we want, we can easily get away and enjoy a fun family road trip without traveling too far.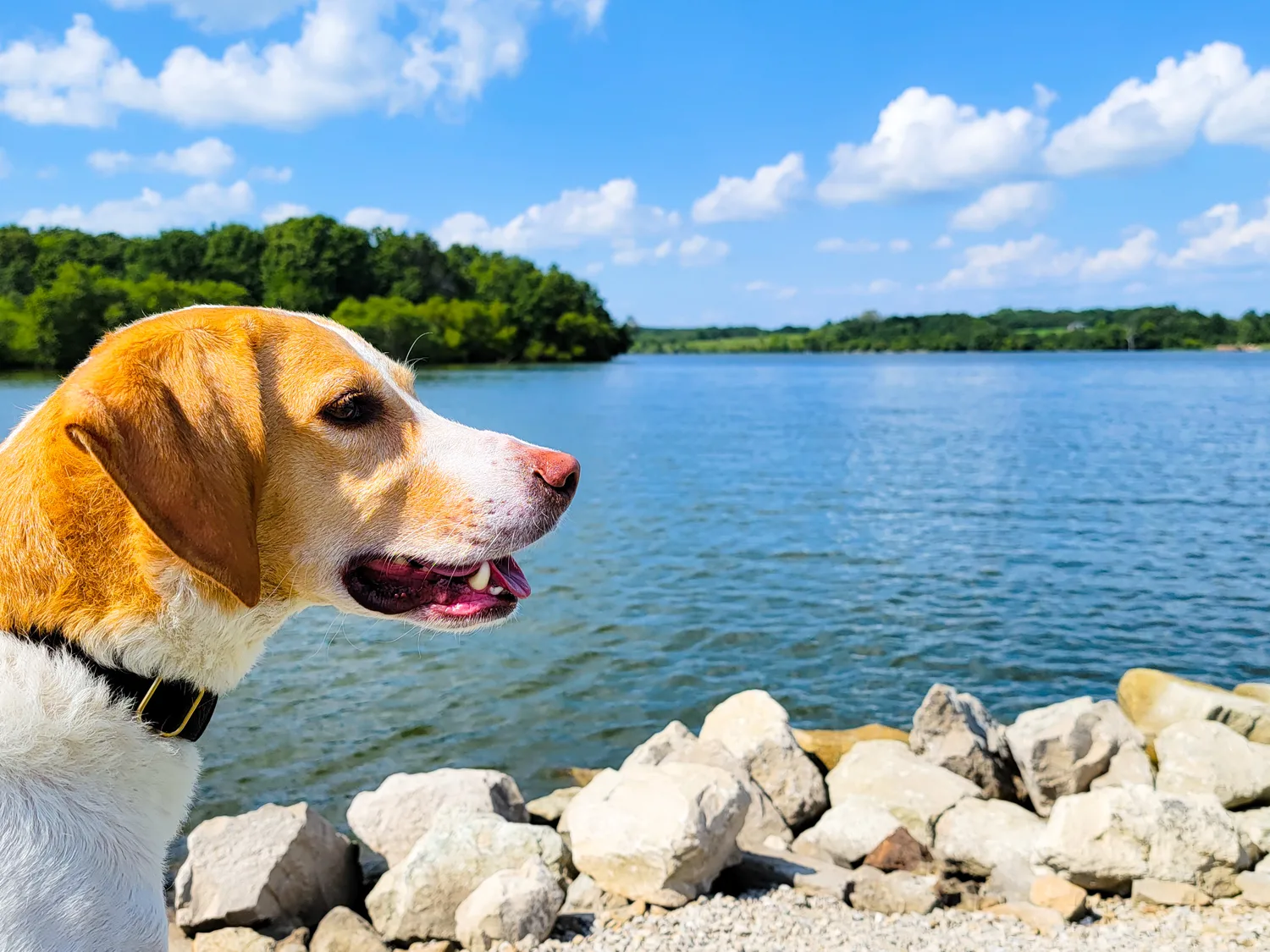 Pet-Friendly Travel
I love that there is no need to board the dog or find someone to sit for us. We can all pile in the car for an adventure at the Lacey-Keosauqua State Park.
Pet-friendly travel is the way to go for my family. I am so excited that we have a fun pet-friendly destination for our family adventures that is only a couple of hours away.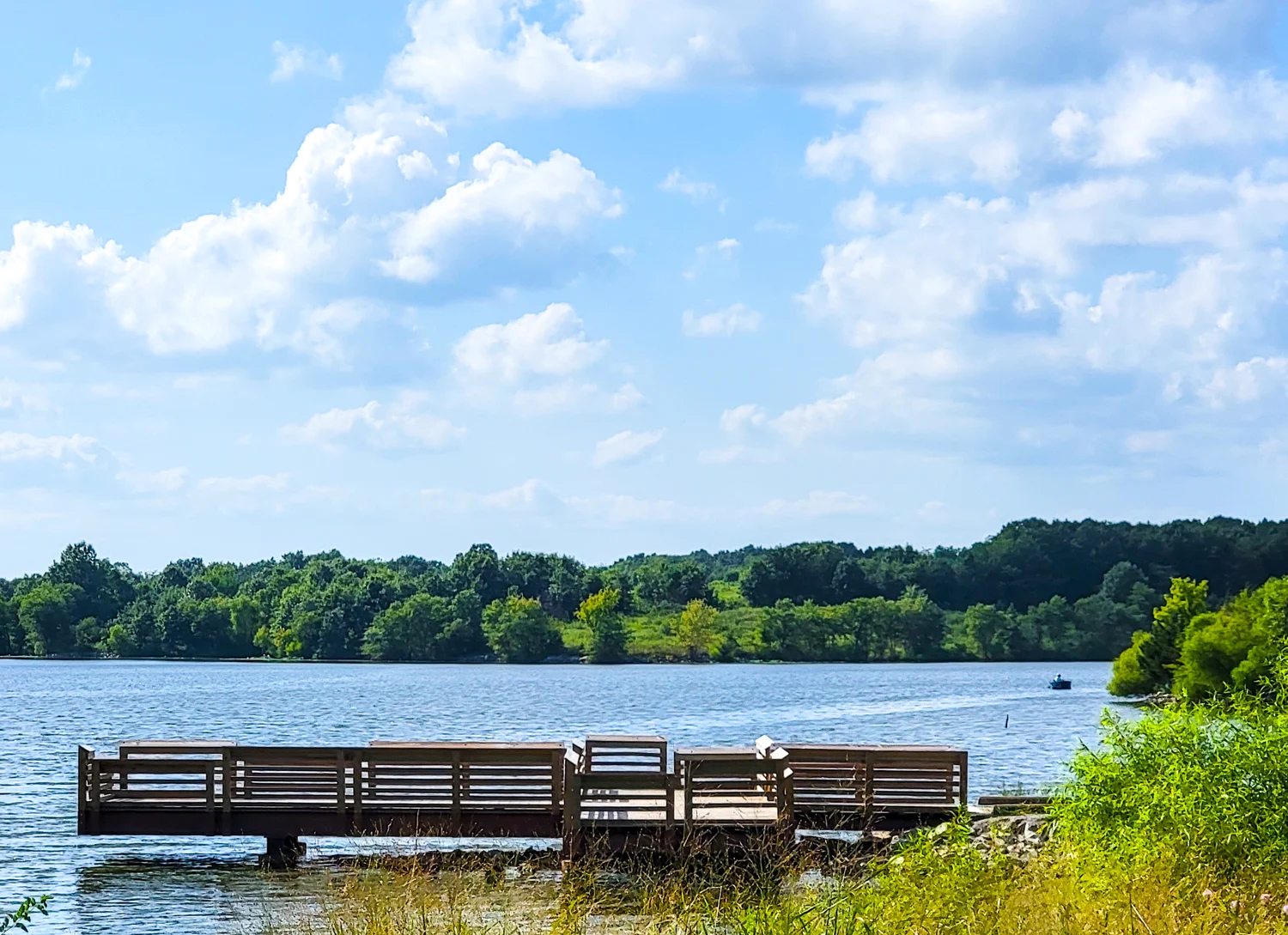 Activities for the Whole Family
Fishermen will enjoy visiting nearby Lake Sugema where they can catch a large variety of fish.
Black Crappie, Bluegill, Channel Catfish, Largemouth Bass, and Walleye.
Cast off of a fishing jetty or try your luck at the pier.
Anglers can enjoy fishing from the shoreline or launch a boat to explore this charming lake that comes equipped with its own fish cleaning stations.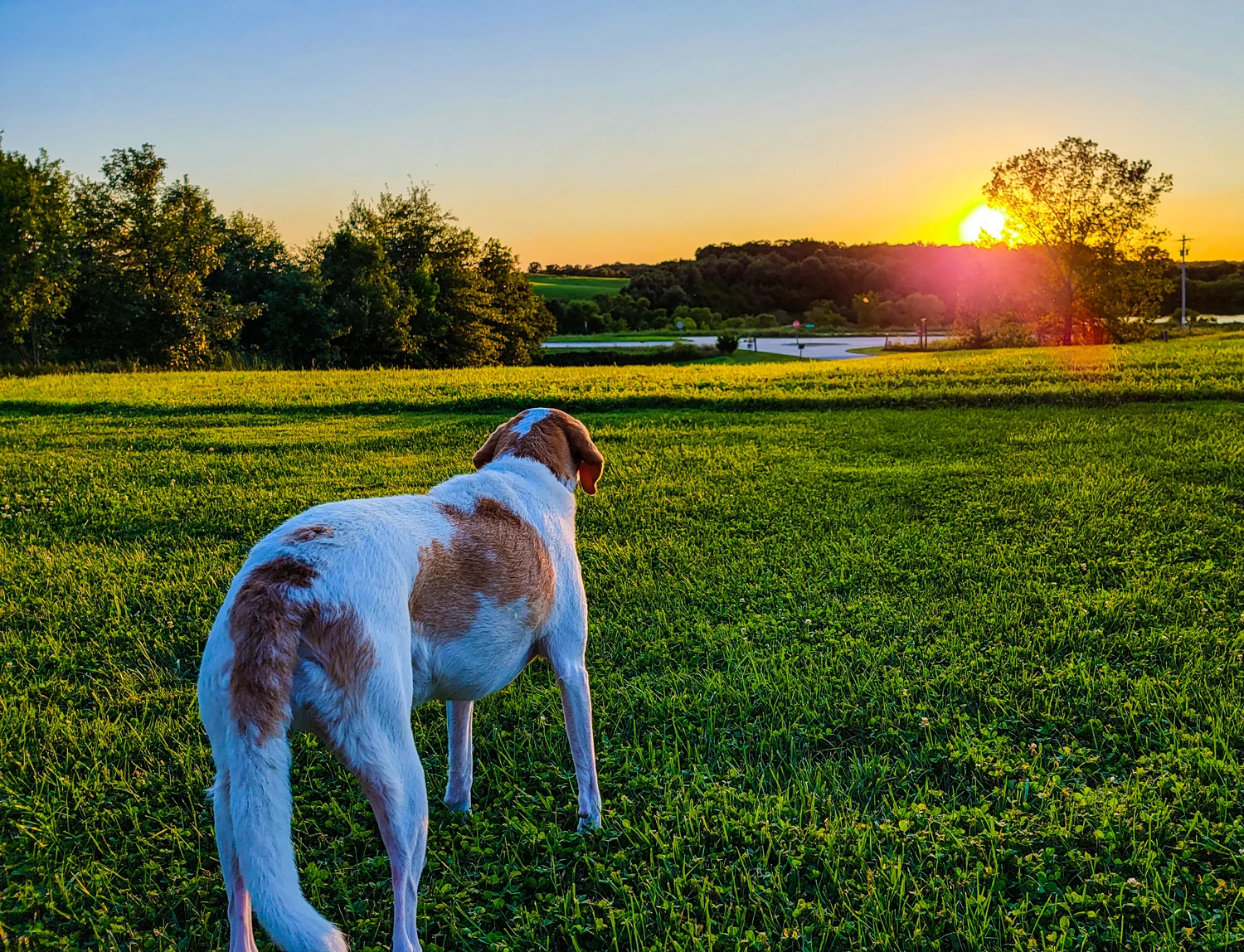 Gather around one of the picnic tables for a family lunch or dinner. Spend the day hiking on one of the many trails this area has to offer.
In the evening, take in a sunset and enjoy the night sky since there is very little light pollution in this area. Living in an area with lots of light pollution, I often forget that there are places that offer gorgeous views of the stars.
I enjoyed the time I spent making memories with my family at Lacey-Keosauqua State Park and can't wait for our next adventure.
Especially now that I know I can be rewarded for discovering all of the beauty Iowa has to offer. Sign up now for the 2021 Iowa State Park Passport and visit state parks while tracking your progress.