If you are in search of the best Iowa wineries, you have come to the right place.
Let this guide to the 20 best Iowa wineries and vineyards help you to plan your trip. Enjoy a weekend among the rolling hills of Iowa, and enjoy the best wineries Iowa has to offer.
Whether you're a wine enthusiast or simply looking for a relaxing getaway, the wineries in Iowa offer an unforgettable experience.
If you are in search of the perfect place to enjoy a bottle of wine, look no further than the beautiful landscapes of Iowa.
From the lush vineyards to the elegant tasting rooms, each winery provides a unique atmosphere to savor the flavors of exceptional wines.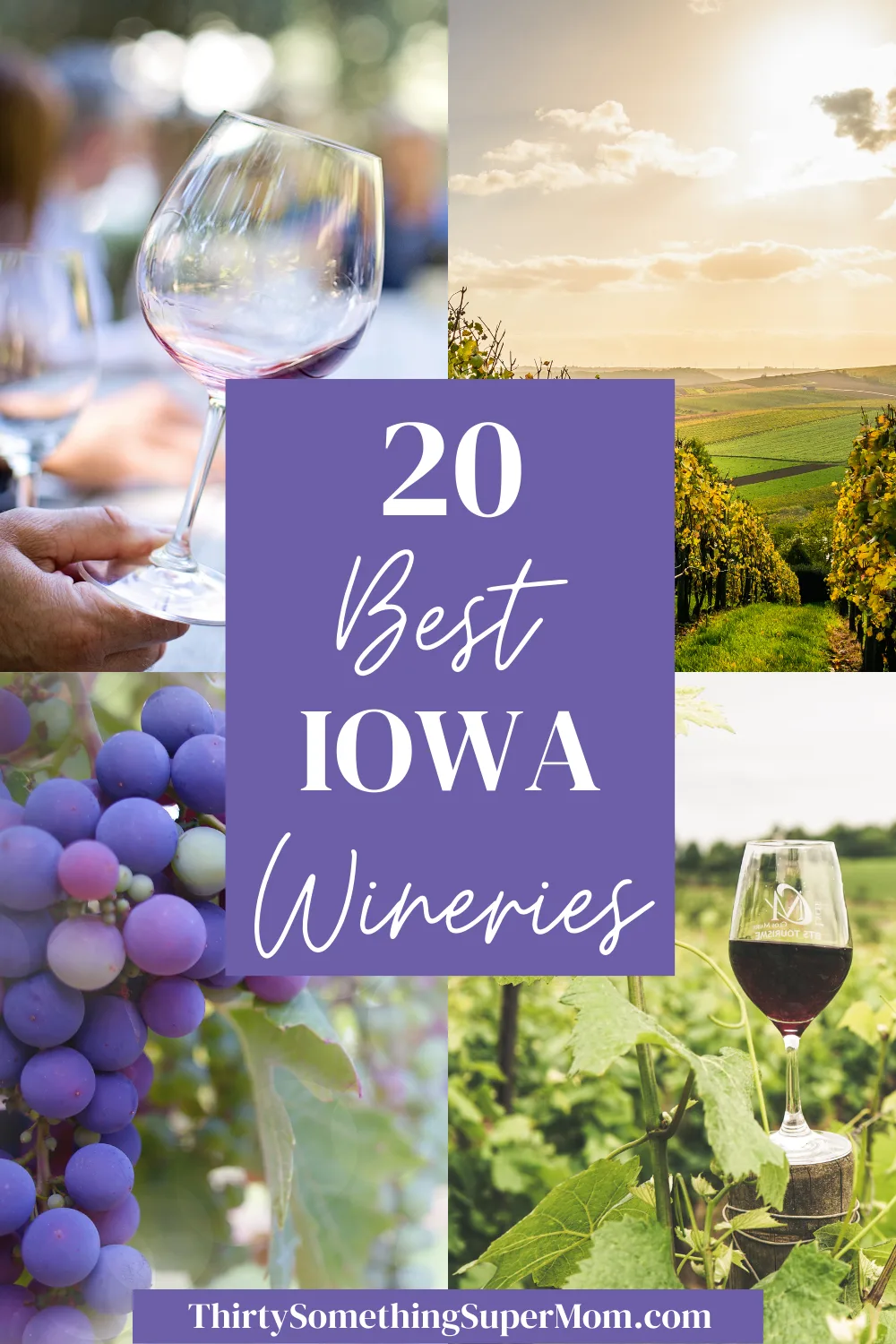 Take a journey through the enchanting world of Iowa wineries, where you'll discover the perfect blend of breathtaking views, warm hospitality, and exquisite wines.
Get ready to raise your glass and embark on a memorable wine-tasting adventure in the heart of Iowa.
Eagles Landing Winery
Discover the charm of Eagles Landing Winery, offering:
Nestled in the breathtaking rolling hills of Marquette, Iowa, this family-owned winery provides a memorable experience in the picturesque Driftless Region.
Since 2003, Eagles Landing Winery has been dedicated to creating exceptional wines with a focus on quality, taste, and drinkability. With 36 unique wines, ranging from dry to sweet dessert wines, there's a perfect wine for every palate.
Enjoy the company of friendly staff and bring your furry friend to the pet-friendly Wine Garden, where delightful conversations and great wine await.
Eagles Landing Winery is housed in the historical home of Emma Big Bear, a prominent figure in Clayton County's history and Winnebago traditions. Explore the Emma Big Bear Foundation to learn about her captivating story and profound impact on the McGregor and Marquette region.
Unwind, indulge, and embrace the rich history at Eagles Landing Winery. With exceptional wines, a welcoming ambiance, and fascinating historical connections, it's an experience that will leave a lasting impression.
Wide River Winery
Discover the allure of Wide River Winery, offering:
Multiple Locations: Experience three charming tasting rooms in Clinton, Le Claire, and the Village of East Davenport, each offering a unique wine tasting experience.
Breathtaking Views: Enjoy stunning vistas of the Mississippi River from the Clinton tasting room, while the LeClaire tasting room offers a casual downtown setting. The Village of East Davenport tasting room provides an intimate ambiance in a historic home.
Diverse Wine Selection: Choose from a wide variety of reds, whites, and rosés, including both sweet and dry options. Wide River Winery consistently receives awards for its high-quality grape wines at prestigious competitions.
Culinary Delights: Pair your wine with delicious bites from their small bites menu, creating a perfect harmony of flavors.
Entertainment and Tours: Enjoy live entertainment on weekends and take a tour of the winery vineyard room to deepen your understanding of the winemaking process.
Private Event Spaces: Host your special occasions in their versatile event spaces, including the terrace outdoor deck accommodating up to 60 guests.
Unforgettable Experience: Immerse yourself in the warmth of Wide River Winery, where exceptional wines, friendly staff, and beautiful settings combine to create a unique and memorable wine-tasting experience.
Visit Wide River Winery for an extraordinary wine-tasting adventure in Iowa. With their diverse wine selection, captivating locations, and delightful amenities, you are guaranteed to have a remarkable time.
If you are visiting the area you may be interested in learning about more destinations for romantic getaways in the quad cities.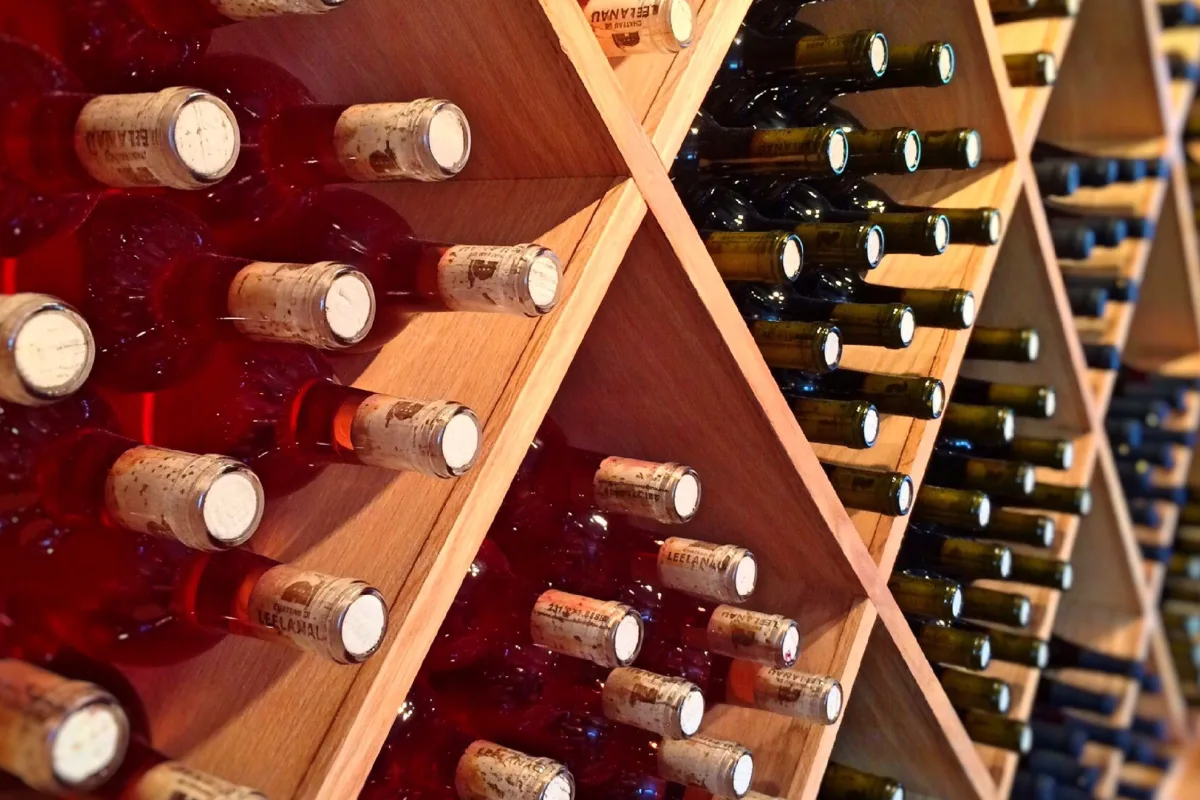 Tycoga Vineyard and Winery
Discover the charm of Tycoga Vineyard and Winery, offering:
Award-Winning Wines: Choose from over 20 diverse wines, ranging from dry to sweet, with prestigious awards from the Finger Lakes International Wine Competition.
Rustic Tasting Room: Experience a warm and inviting ambiance while sampling their remarkable wines. Enjoy the friendly atmosphere that sets the stage for an unforgettable visit.
Picturesque Outdoor Patio: Take in the idyllic scenery of the tranquil stream and charming wooden bridge while savoring their exquisite wines.
Wood-Fired Pizzas: Pair your wine with delectable wood-fired pizzas, adding to the culinary experience at Tycoga Vineyard and Winery.
Private Event Spaces: Host your special occasions in their barrel room, outside patio, or event room, creating memorable moments in a beautiful setting.
Notable Highlight: Don't miss their award-winning rhubarb wine, striking a delightful balance between sweetness and tartness.
Unique and Memorable Experience: Visit Tycoga Vineyard and Winery for an exceptional wine-tasting experience, where award-winning wines, wood-fired pizzas, and a captivating ambiance await.
Indulge in the unforgettable combination of award-winning wines, wood-fired pizzas, and a captivating atmosphere at Tycoga Vineyard and Winery. It's a unique and memorable destination for wine enthusiasts.
Park Farm Winery
Discover the enchantment of Park Farm Winery, a hidden gem in Iowa's Driftless Region and find out why Park Farm Winery made the list of the best Iowa Wineries, offering:
Inviting Tasting Room: Relax in a cozy space with ample seating, a fireplace, and wood-fired pizza. Enjoy live performances by local musicians during the summer.
Breathtaking Outdoor Area: Marvel at panoramic views from the second and third-level towers while sipping wine and immersing yourself in the stunning scenery.
Must-Try Wine: Indulge in the Daisy Girl, a LaCrescent grape wine with fragrant tropical fruit, pear, and pineapple aromas, and an intensely sweet and unforgettable flavor.
Unique Experience: Immerse yourself in the serene ambiance and be enchanted by the scenic splendor and delectable wines at Park Farm Winery.
Visit Park Farm Winery for an unforgettable wine-tasting experience, where delicious wines, stunning views, and a peaceful atmosphere combine to create lasting memories.
Tassel Ridge Winery
Experience the charm of Tassel Ridge Winery, an Iowa wine destination that caters to wine enthusiasts, check out their offerings to see why they made the list of the Best Iowa Wineries:
Seated Tastings: Sample five wines paired with cheese or bread, showcasing the flavors and aromas of the grapes.
Informative Tours: Learn about the winemaking process, grape varieties grown in Iowa, and the history of Tassel Ridge Winery.
Iowa Sweet & Snazzy™: Indulge in the popular sweet, smooth red wine made from Marquette and Frontenac grapes, perfect for pairing with grilled meats.
Year-Round Availability: Visit Tassel Ridge Winery, open year-round, for tastings and tours on Saturdays and Sundays.
Reservations and First-Come, First-Served: Make reservations for seated tastings, while tours are available on a first-come, first-served basis.
Don't miss the opportunity to visit Tassel Ridge Winery, an unforgettable experience that delights wine lovers of all levels.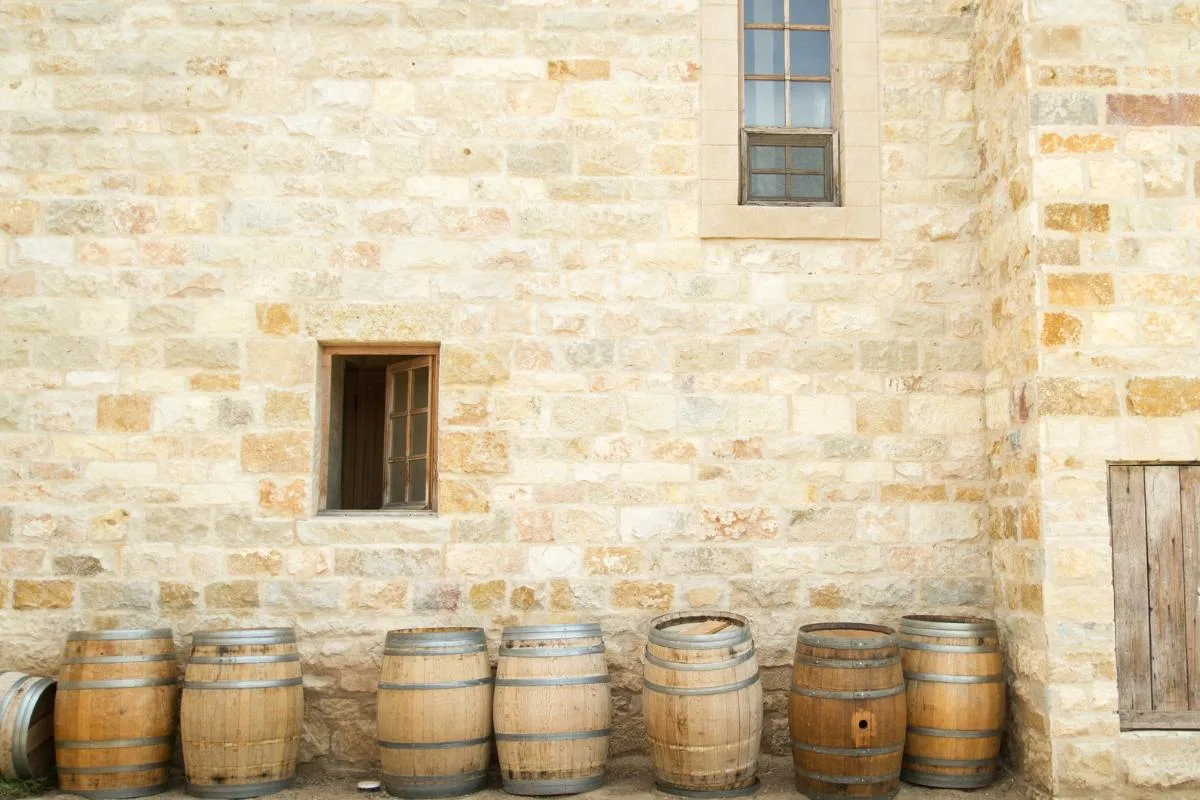 Jasper Winery
Discover the allure of Jasper Winery, a captivating destination for wine enthusiasts, offering:
Contemporary Tasting Room: Experience the sleek and contemporary tasting room, offering a variety of wine options available by flight, sample, or glass.
Complimentary Tastings: Enjoy complimentary wine tastings of up to 5 wines, with the option to reserve a wine tasting experience starting at $18.
Diverse Beverage Selection: Indulge in beer, sangria, cider, soda, and enticing cheese boards, catering to diverse preferences.
Exclusive Wine Club Membership: Join the exclusive wine club for $25 per month and receive quarterly wine shipments, access to member pickup parties, and discounts on purchases.
Stylish Bar, Cafe Area, and Outdoor Patio: Relax at the stylish bar, charming cafe area, and spacious outdoor patio, providing glimpses into the barrel room and production area.
Summer Concert Series: Enjoy the exhilarating summer concert series every Thursday, featuring live music performances and delectable food trucks.
Sophisticated Event Room: Plan your special occasions at the sophisticated event room accommodating up to 150 guests.
Outdoor Party Tent: Extend the size of your event from May through October by renting their large outdoor party tent.
Immerse yourself in the allure of Jasper Winery, where sophistication, a relaxed atmosphere, and exceptional wines converge to create memorable experiences.
Stone Cliff Winery
Discover the hidden gem of eastern Iowa, Stone Cliff Winery, with the following highlights:
Historic Tasting Room: Step into their charming tasting room, housed in a historic building, and enjoy breathtaking views of the nearby train bridge and the majestic Mississippi River.
Meticulously Crafted Wines: Embark on a sensory journey as you savor their meticulously crafted wines, each sips revealing dedication and expertise.
Unique Gift Shop: Browse their thoughtfully curated gift shop for unique keepsakes to commemorate your visit.
Delightful Lunch Options: Enjoy a delightful lunch featuring homemade soup, fresh salads, and an enticing selection of sandwiches and flatbreads.
Inviting Wine Garden: Escape to the inviting wine garden, complete with a charming Shot Tower.
Live Music: Experience live music every Friday and Saturday night, infusing the tasting room with infectious energy.
Unforgettable Venue: Whether it's a fairy-tale wedding, intimate gathering, or corporate event, the winery's historic ambiance and scenic surroundings create cherished memories.
Immerse yourself in the enchantment that awaits at Stone Cliff Winery. Experience the beauty, flavors, and vibrant spirit of this hidden gem nestled in the heart of eastern Iowa.
You won't want to miss the tasting room located in the historic Star Brewery building.
This unique location stands as a testament to the family-run business and commitment to excellence. While you are in the area, you may want to check out the 7 Best Things to Do in Dubuque Iowa.
Cedar Ridge Winery & Distillery
Experience the best of Cedar Ridge Winery and Distillery with the following highlights:
Variety of Seating Options: Choose from tastefully decorated tasting rooms, charming vineyard rooms, inviting outdoor patios, spacious event rooms, and beautiful lawn areas.
Complimentary Tastings: Indulge in a wide selection of wines and spirits, including house wines, estate wines, and premier wines.
Culinary Delights: Satisfy your cravings with mouthwatering wood-fired pizzas, delectable cheese and meat boards, and other delicious dishes.
Live Music Performances: Enjoy live music performances that enhance the vibrant atmosphere and add to your relaxation and enjoyment.
Private Events: Host your special gathering or celebration at Cedar Ridge Winery & Distillery, ensuring an unforgettable experience.
Immerse yourself in the exceptional ambiance of Cedar Ridge Winery and Distillery, where wine, dining, and memorable moments converge for a truly unforgettable experience.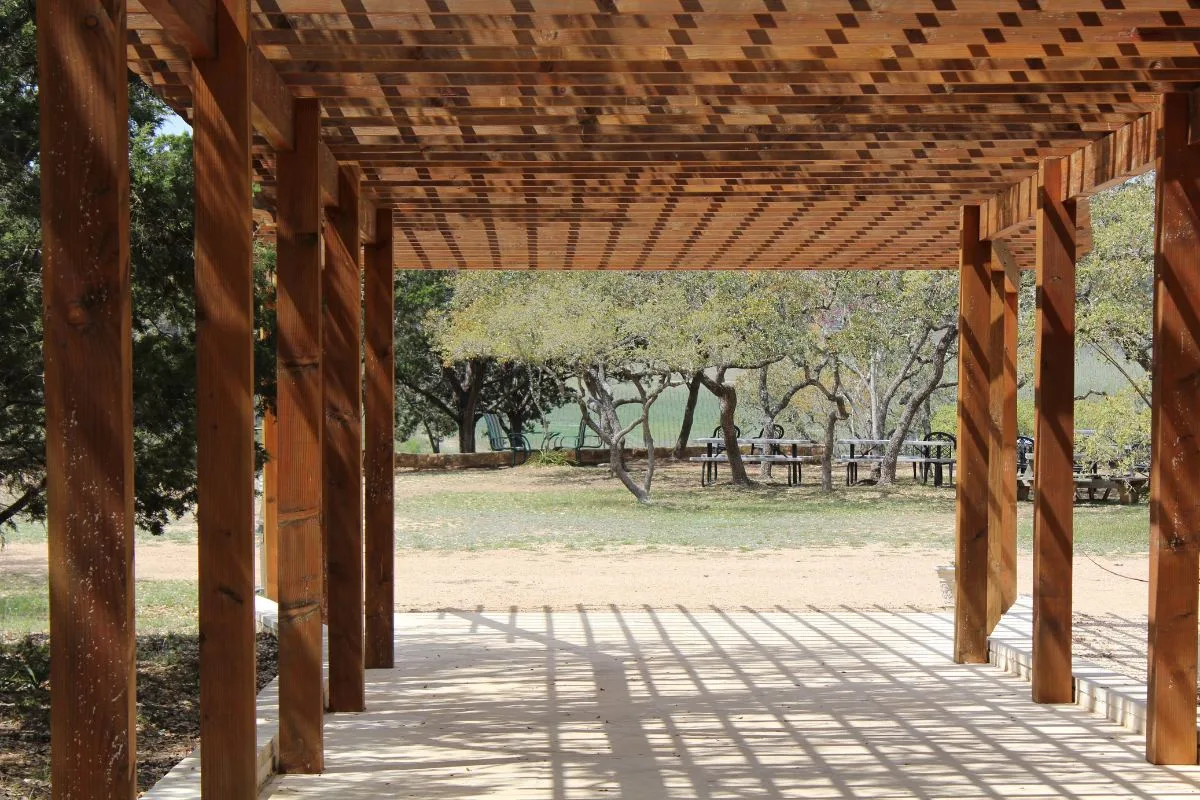 Snus Hill Winery
Experience the enchantment of Snus Hill Vineyards, a cherished family-owned winery dedicated to crafting exceptional wines. Highlights include:
Captivating Event Space: Immerse yourself in the elegant ambiance, perfect for weddings and celebrations.
Impressive Wine Selection: Indulge in robust reds, crisp whites, delightful rosés, and indulgent dessert wines.
Signature Snus Hill Blend: Taste the standout wine with captivating notes of dark berries, currants, and a touch of spice.
Serene Surroundings: Let the picturesque surroundings captivate your senses as you savor the exquisite wines.
Live Music: Enjoy the melodic repertoire of local musicians, adding a delightful accompaniment to your visit.
Moonlit Serenade: Don't miss the opportunity to taste this exceptional off-dry white wine with refreshing citrus aromas and tropical fruit undertones.
Unveil the magic of Snus Hill Vineyards, where exceptional wines, a serene ambiance, and breathtaking natural beauty converge for an unforgettable experience.
Fireside Winery
Indulge in the captivating ambiance of Fireside Winery, a hidden treasure for unforgettable moments. Highlights include:
Cozy Tasting Room and Outdoor Patio: Relish exquisite wines surrounded by picturesque views.
Wine Flight Experience: Enjoy carefully selected samples for $10 and arrange private group tastings.
Guided Winery Tours: Immerse yourself in the art of winemaking with insightful tours.
Captivating Events: Discover a calendar filled with live musical performances, harvest celebrations, and vibrant farmers' markets.
Private Event Spaces: Enhance special occasions with intimate wine cellar rooms, inviting outdoor spaces, and a spacious pavilion.
Wine Club Membership: Unlock exclusive benefits, discounts, and priority event privileges.
Prepare to be enchanted at Fireside Winery, where exquisite wines, serene surroundings, and immersive experiences await.
Summerset Winery
Immerse yourself in the magic of Summerset Winery, a true treasure among Iowa's wineries. Here are the highlights that make it an unforgettable destination:
Awe-Inspiring Landscapes: Be captivated by the stunning vineyards and surrounding nature.
Tantalizing Wine Offerings: Enjoy wine sampling, flights, glasses, and bottles, paired with local beers and delectable snacks.
Entertainment and Relaxation: Engage in board games, yard games, live music, and rejuvenating yoga and fitness classes.
Delve into Winemaking: Experience formal tastings, guided cellar tours, and gain insights into the art of winemaking.
Unforgettable Events: Celebrate weddings and special occasions with their comprehensive packages.
Exclusive Wine Clubs: Join the Loyalty Club for monthly handpicked wines, discounts, and exclusive events.
Elevate your senses with their celebrated Caba Moch wine, and embark on an enchanting journey at Summerset Winery. Take in the mesmerizing vistas, tantalizing wines, and unparalleled hospitality to create a truly unforgettable experience.
Soldier Creek Winery
Discover the enchanting Soldier Creek Winery, nestled among picturesque Iowa vineyards.
This family-run estate thrives with a rich farming heritage and offers a truly captivating experience.
From the moment you step foot on the property, you'll be enchanted by the serene surroundings and the passion that goes into every bottle of wine crafted here.
Highlights of Soldier Creek Winery:
Vineyard Beauty: Immerse yourself in the breathtaking scenery of the vineyards, where rows of meticulously tended grapevines stretch out before you. The tranquil setting sets the stage for a truly memorable visit.
Family Legacy: After an unfortunate fire in 2002, the Secor family saw an opportunity for a fresh start. They planted cold-hardy grapevines on the cleared site in 2007, transforming the land into a thriving 6.5-acre vineyard. This symbol of resilience and dedication is a testament to their unwavering commitment to their craft.
Heartwarming Reunion: The construction of the winery in 2012 was not just a business venture but a heartwarming family reunion. Every member of the family contributes their expertise to the winemaking process, from tending to the first vines to overseeing the operations. Their shared love for what they do is evident in the exceptional quality of their wines.
Harmonizing with the Land: The name "Soldier Creek Winery" pays homage to the family's farm, which rests along the tranquil banks of Soldier Creek. The winery seamlessly blends with the agricultural legacy of the land, creating a harmonious connection between nature, heritage, and wine.
Exceptional Wines: Soldier Creek Winery focuses on crafting exceptional wines primarily from their own estate-grown grapes. With meticulous care, they nurture 10 French-American hybrid varieties, resulting in a diverse range of elegant reds and vibrant whites that will impress even the most discerning wine enthusiasts.
Enchanting Experiences: Immerse yourself in the enchanting Vineyard Vibrations Live Music Series, featuring captivating performances on select Fridays and Sundays from June to October. The melodies of talented musicians and the backdrop of the vineyards create a truly magical atmosphere.
Soldier Creek Winery invites you to become part of their story, taste their exceptional wines, and be captivated by the beauty that surrounds you.
Whether you're a seasoned wine enthusiast or simply looking for an unforgettable experience, mark this Iowa winery as a must-visit destination.
Ackerman Winery
Discover Ackerman Winery, Iowa's oldest in Amana Colonies since 1956.
Immerse in their rich heritage with handcrafted wine tastings, over 60 years of tradition. Taste the Catawba, vital to early American wine. Lighter with strawberry and grape notes, perfect for hot days.
Ackerman began in 1956, now with 20+ wine styles. Beyond wines, find accessories, décor, gifts, and engaging events.
Ackerman Winery offers:
Wine Tastings: 5 wine samples for just $10.
Wine & Chocolate Pairing Flight: 3 pairings for $10.
Wine By The Glass: Explore their menu.
Bottles & Wine Club: Take favorites home or join the club.
Lots of fun events, be sure to check out their page.
Public & Private Tours
Large Groups: Reserve tastings for 8+.
Embark on a flavorful journey at Ackerman Winery. Experience Iowa's legacy, indulge in fruit wines and explore Amana Colonies.
Penoach Vineyard and Winery
Experience the charm of Penoach Winery, an Iowa gem in a repurposed barn. Sample exceptional wines in a cozy tasting room with vineyard views.
Relax with food on the porch or at Friday night concerts. Find their wines at stores throughout Iowa. The Penoach Vineyard and Winery offers:
Unique Barn Setting: Experience the rustic charm of Penoach Winery, housed in a repurposed barn that adds a special touch to your visit.
Cozy Tasting Room: Enjoy the inviting ambiance of their tasting room, where you can sample exceptional wines while taking in the scenic views of the vineyard.
Relaxation and Entertainment: Unwind on the porch or join their Friday night concerts, immersing yourself in an enjoyable atmosphere filled with music and the company of wine enthusiasts.
Statewide Availability: Penoach Winery's delightful wines are available in stores throughout Iowa, ensuring easy access to their flavors.
Madison County Winery
Explore their flavorful wines, soak in the scenic surroundings, and create unforgettable memories with friends and loved ones. Cheers to an extraordinary winery experience at Madison County Winery!
Madison County Winery in Iowa offers:
Scenic Beauty: Located in the heart of Madison County's famous covered bridges, this winery provides breathtaking views of vineyards, hills, and lush greenery, creating a picturesque setting.
Relaxation and Delicious Treats: Unwind on the outdoor patio or in the pergola seating area while enjoying a delectable variety of wines, beers, and treats that will satisfy your cravings.
Cozy Tasting Room: Step into their welcoming tasting room, where the friendly and knowledgeable staff will guide you through a delightful wine tasting journey, exploring their diverse selection of wines.
Exciting Events: Don't miss their presence at the Downtown Des Moines Farmers' Market, where you can sample their wines, and indulge in wood-fired pizza at the winery every Friday evening during the summer.
Wine Flights: Experience personalized tasting with carefully curated wine flights, offering a variety of flavors from sweet to dry, including their unique flavored wines and craft beers.
Online Ordering: Take your favorite wines home by ordering directly from their website, choosing from an extensive range of whites, reds, and rosés, each with its own unique characteristics and flavors.
Serene Atmosphere: Immerse yourself in the welcoming ambiance that celebrates the beauty of Iowa's wine country, enjoying the rich flavors of their wines and making lasting memories with loved ones.
Plan your visit to Madison County Winery and embrace the serenity and beauty of Iowa's wine country.
Empty Nest Winery
Welcome to Empty Nest Winery, a serene and picturesque haven nestled in the idyllic rural landscape of northeast Iowa.
Allow me to present to you the highlights of this small family-owned winery:
Rustic Elegance: Experience the enchanting ambiance of a meticulously crafted winery housed in a 100-year-old reclaimed barn, featuring vaulted wood ceilings and handcrafted chandeliers.
Tranquil Surroundings: Unwind on the inviting patio and gazebo or relax inside the winery, immersing yourself in the serene and breathtaking views of the surrounding nature.
"True to the Fruit" Wines: Delight in small-batch wines made with locally grown and handpicked berries, infusing each sip with unparalleled flavor, color, and body.
Convenient Online Ordering: Explore their website and have their exquisite wines conveniently delivered to your doorstep in almost any state, allowing you to enjoy their selection no matter where you are.
Relaxed Tasting Room: Gather with friends and fellow wine enthusiasts in a welcoming atmosphere, indulging in tastings of their wines, sangrias, craft beers, hard ciders, or your preferred canned beer.
Exciting Events: Stay updated with their calendar to join captivating workshops, enjoy live music performances, participate in trivia nights, and experience immersive Murder Mystery Dinner Theater.
Immerse yourself in the beauty of Empty Nest Winery, where the essence of rustic elegance, "True to the Fruit" wines, and genuine hospitality converge to create an unforgettable experience.
Discover new flavors, relax in tranquil surroundings, and make lasting memories at Empty Nest Winery!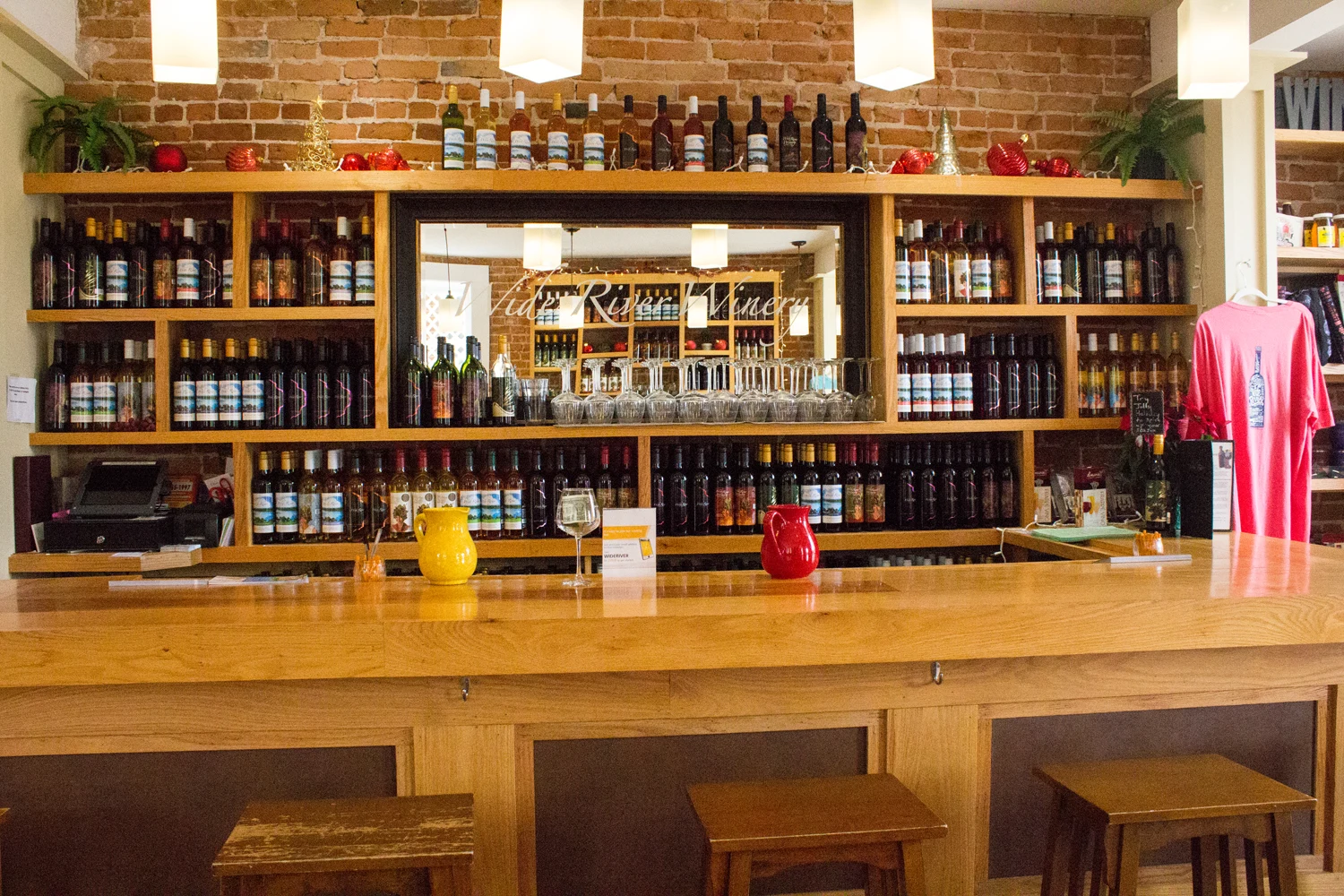 Iowa Grape Vines Winery
Discover Iowa Grapes Vines Winery, a hidden gem known for its award-winning wines and delightful products.
Here are the highlights that make this one of the best Iowa Wineries:
Exceptional wines: From dry to sweet, indulge in a range of flavors crafted with passion and expertise.
Diverse options: Explore rich and robust to light and fruity wines that cater to every palate.
Expansion and dedication: From a grapevine nursery to producing exquisite wines and wine jellies, their commitment to winemaking is ever-evolving.
Award-winning collection: Taste excellence with wines that have garnered international recognition.
Local delights: Enjoy cashew brittle, gift certificates, and gift baskets sourced locally.
Must-try wine jellies: Delight in delightful spreads made from their own wines.
Experience the flavors of Iowa at Iowa Grapes Vines Winery, where passion and dedication create exceptional wines. Indulge in the wine jellies and explore local treasures. Cheers to extraordinary winery experiences!
PromiseLand Winery
Welcome to PromiseLand Winery, an extraordinary family-run oasis in Guttenberg, IA. Here are the highlights that gave PromiseLand one of the best Iowa Wineries:
Exquisite flavors: Immerse yourself in the spacious tasting room and savor the remarkable wines that await.
Unforgettable celebrations: Experience the perfect venue in the large event room, ideal for intimate to medium-sized gatherings.
Delightful shopping: Browse through the six unique boutiques, offering a variety of treasures to satisfy your shopping desires.
Picturesque Vineyard: Witness the care and dedication that goes into crafting award-winning wines.
Serene courtyard: Enjoy the beauty of the back courtyard, with live music and a cozy fire on colder days.
Ample seating: Whether small or large groups, the indoor and outdoor options provide a welcoming space.
Breathtaking views: Take in the picturesque Iowa countryside along the Great River Road.
Delicious offerings: Indulge in the menu, including freshly-baked pizzas that will satisfy your cravings.
Sunday music sessions: Enhance your visit with exceptional live music from local and regional talent.
PromiseLand Winery invites you to an enchanting experience filled with exceptional wines, delightful shopping, captivating music, and genuine Iowa hospitality.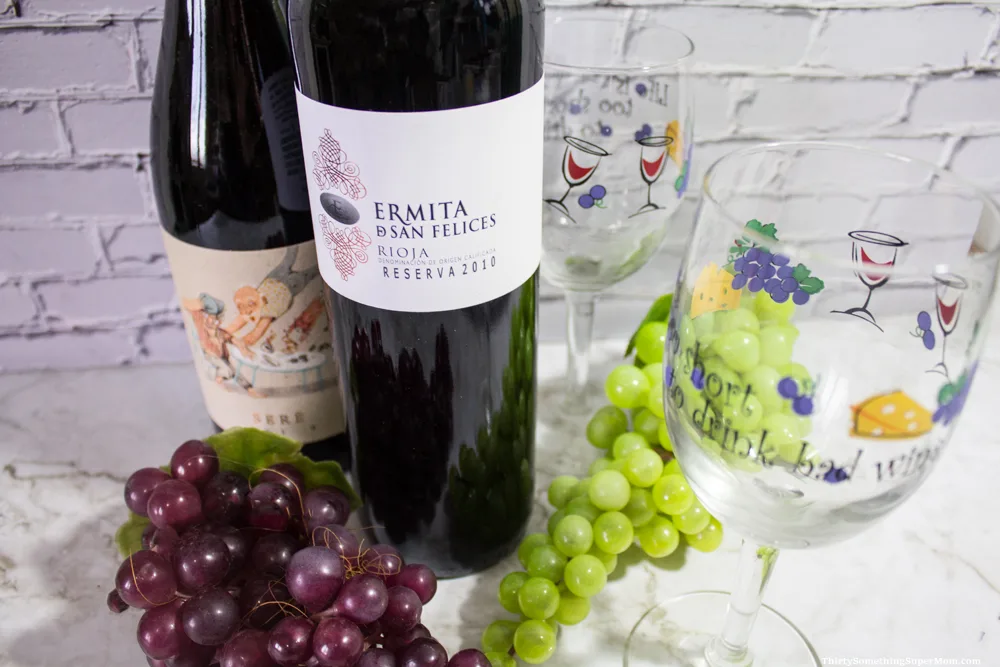 Covered Bridges Winery
Experience the exceptional wines, warm hospitality, and allure of Madison County's covered bridges at Covered Bridges Winery. Indulge in the flavors, explore the boutiques, and create cherished memories.
Discover the hidden gem of Covered Bridges Winery in rural Madison County, Iowa. Here are the highlights that landed this winery on the list of the best Iowa wineries:
Spacious and inviting tasting room offering exceptional wines made from 100% Iowa-grown grapes.
Event room for unforgettable celebrations and special occasions.
Six charming boutiques with unique items for your shopping desires.
Delectable ice cream shakes and cones during the summer months.
Relaxation and exquisite wines are complemented by warm hospitality on weekends.
Vibrant calendar of music, food, and wine-tasting events throughout the year.
Breathtaking vineyard showcasing the care and dedication behind the winemaking process.
Scenic Great River Road guides you through the captivating Iowa countryside.
Delicious freshly-baked pizzas to satisfy your hunger.
Enchanting melodies from local and regional talent in the back courtyard.
Celebrate the winemaker's recognition and the accolades their wines have received.
Embrace an authentic Iowa experience with wines, boutiques, and the history of covered bridges.
Little Swan Lake Winery
Discover the captivating charm of Little Swan Lake Winery, nestled in Northwest Iowa. Here are the highlights that helped this winery make the list of the best Iowa wineries :
Remodeled 1920s barn serving as the winery's tasting room.
Impressive selection of 35 meticulously crafted wines.
A delightful journey through a variety of flavors and aromas.
Gourmet cheeses and buffalo meat from their nearby herd for perfect pairings.
Recently opened bed and breakfast in a renovated grain elevator for a unique getaway.
Immerse yourself in the enchanting world of Little Swan Lake Winery, where exceptional wines, delectable treats, and rustic retreat await. Indulge in the flavors, savor the ambiance, and create unforgettable memories.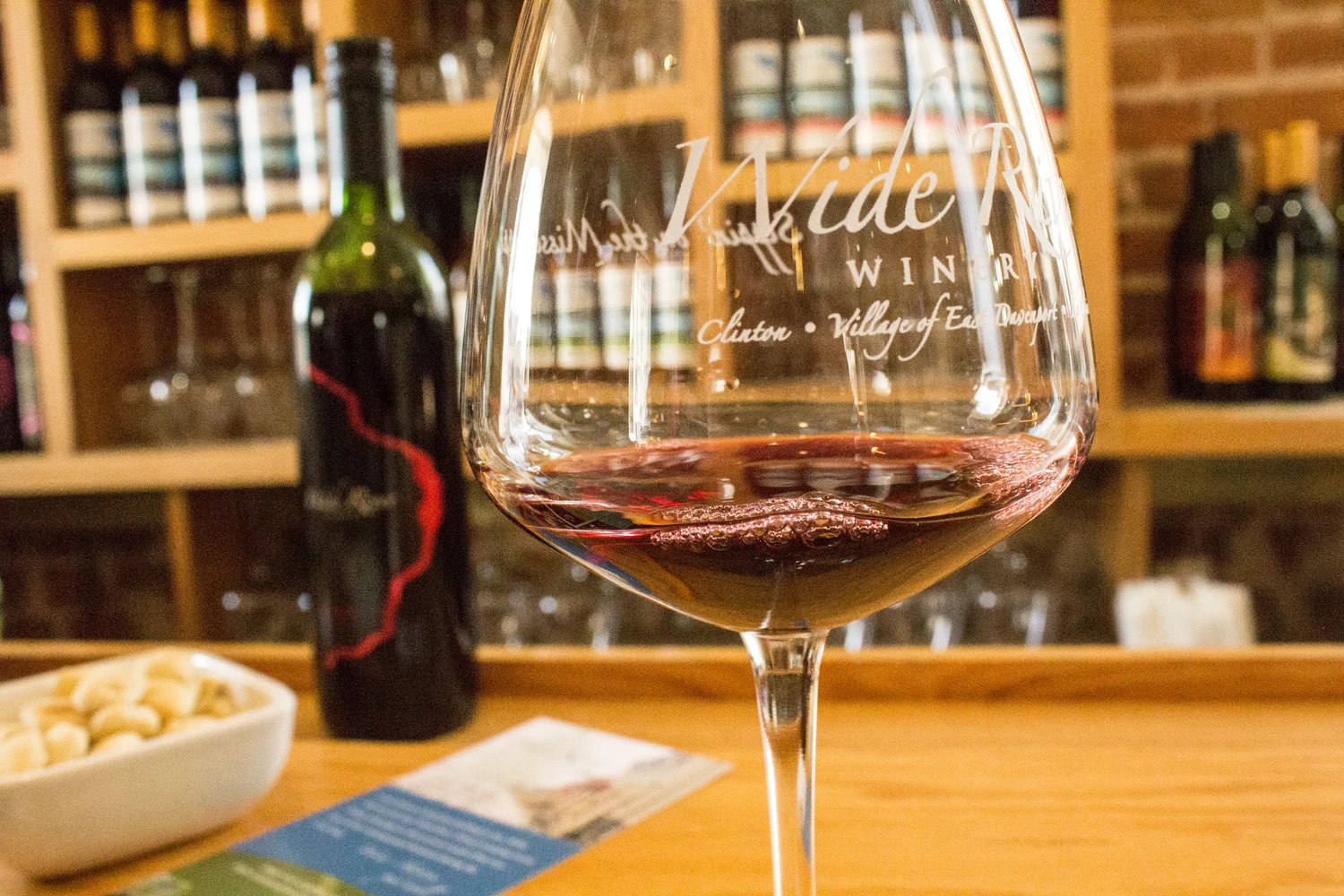 In conclusion, Iowa wineries offer a rich tapestry of experiences for wine enthusiasts and travelers alike. From the small family-owned wineries to the grand estates, these hidden gems showcase the best wine production in Iowa.
Whether you're sipping a glass of wine in an elegant tasting room, enjoying live music events in the vineyard, or exploring the amazing views of the surrounding scenery, Iowa wineries never fail to impress.
For the wine connoisseurs, the variety of house wines, seasonal wines, and bottles of wine available ensure that there's something for every palate. Don't forget to pair your wine with delicious Iowa cheeses or indulge in a Neapolitan-style pizza.
And for beer lovers who won't appreciate a tasty wine, taps of craft beers are also on offer.
Many of these wineries go beyond wine production, providing a complete listing of services. They host corporate events, private parties, and even overnight stays. With large event rooms, vineyard rooms, and indoor space, Iowa wineries offer the perfect backdrop for any occasion on a regular basis.
The dedication and hard work put into maintaining acres of vineyard, quality of wine, and historic buildings are evident in every sip and visit.
So, whether you're a wine aficionado or simply seeking a great place to relax and enjoy the ambiance, Iowa wineries are sure to exceed your expectations.
Plan your next visit to explore the fertile soil, breathtaking views, and warm hospitality of these hidden gems. Travel Iowa and uncover the wonders of the state's winemaking traditions while creating lasting memories.
Cheers to the vibrant and thriving wine culture of Iowa! View the map of the Best Iowa Wineries.
Did I leave out what you think is the best winery in Iowa? Leave me a comment below to let me know about it, I am always interested in visiting fun Iowa destinations when I hear about them.
Don't forget to sign up for the free newsletter and follow along on social media so you never miss another fun Midwest travel destination again.
More Midwest Travel Posts I Think You'll Enjoy
The Best Wineries Wisconsin Dells Has to Offer
Midwest Rock N' Roll Road Trip
The 15 Best Restaurants in Wisconsin Dells
Best Things to Do in Eastern Iowa